A young, beautiful, successful mother, her passion is endless, as well as her love for her family. She shifted her career to study nutrition only for her daughter's health, and that's when she discovered her real passion.
Tell our readers more about yourself.
I graduated from the faculty of Pharmacy, Ain Shams University 2008. People were always calling me 'Nageba Metwaly Elkholy' as I am a book worm, I was always studying. I worked in multinational companies for eight years and I reached to be a business development manager, but I decided to shift my career and study nutrition, and the main reason for that shifting was my daughter. Besides, I made a master's in International Business Administration in Paris Business School, so now I'm a teacher assistant at MIU, also I work in Wadi El Neel hospital.
What are your priorities in life?
My family always comes first, then anything can come second, and by anything I mean my work, which is something I couldn't leave for one day throughout my whole life.
Which lesson has been hardest to learn?
The idea of having negative, or toxic people in my life, and not putting pressure on me to deal with them.
Do you allow your kids to eat fast food? And do you eat it yourself?
Surprisingly yes, I eat it myself, and I allow my daughter to eat it too every once in a while. However, I'm so keen to get it from a trusted source, and I teach my daughter that too. I always tell her "you can eat whatever you want as long as it is from a trusted source."
What's the best advice that was given to you?
Always be yourself.
What is the best thing about being a mother?
The amazing mutual feeling of unconditional, and unreasonable love between me and my daughters.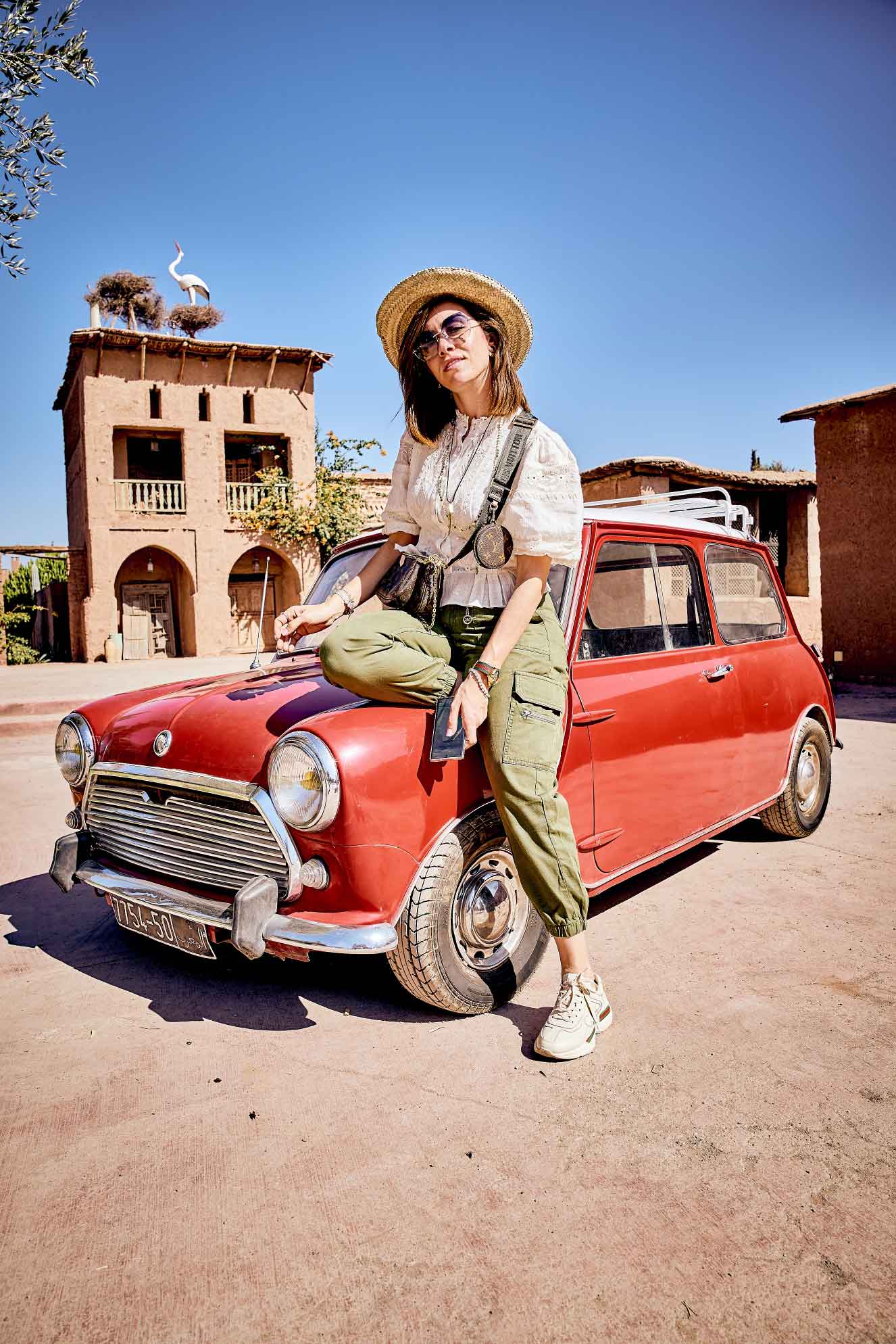 What are your tips for a healthy life routine?
The first thing is moderation, and when you want to follow a certain diet, don't start with a tough one, start with an easy one in order to be able to follow its rules and steps.
What/who inspired you to be a nutritionist?
My daughter Nour, when she was born she had an allergy, so I needed to eat specific things to be able to breastfeed her. I was working and bumping at the same time and I didn't find any doctor to help me eating hypoallergenic food. So I had to study her allergy myself and make some researches on what should I eat in order to breastfeed her. I discovered that when you study something you love is totally different than study something you are good at. So that's when I discovered my passion to be a nutritionist or a health coach.
You have published a book recently, tell us about it.
To be honest, I didn't expect that huge success for that book, it's the second bestseller now at 'Virgin Megastores', and I'm printing now the seventh edition, so I'm mightily grateful for that.
Since you have a fabulous fashion taste, have you considered a career in that field before?
When I turned my Instagram account to a public profile, my purpose was to show mothers that they need to take care of their health, shape, and appearance. How to be a mother and also look young, that's why people now call me 'Doctor Baby'. By being a fit mommy, brands are sending me constantly to represent and collaborate with them in projects, the last one was American Eagle Middle East, they sent me a request to be their brand ambassador, then I worked with them and they featured me on their official pages. As for now, we are working on a project that will be released very soon. However, that couldn't be my major job, it is just something I love, and have passion for.
If you weren't a nutritionist, what else would you have been?
TV presenter.
What are your future plans or projects?
Currently, I'm working on a medical TV program that will be out very soon. It's not a commercial program at all, the main purpose of the program is to correct the misconceptions in our society around anything related to medicine. Unlike other medical programs, it won't have boring talks about medicine only, on the contrary, it has a sense of humor, and I will host many celebrities as well.
Q&As:
When did you last tell a lie?
It wasn't long ago, I was at event, and there was that influencer who I try to ignore because she is a fake person, and I know that she talks about me saying: "when did she become that famous, she hasn't been on social media for so long" and that stuff, but once she saw me, she told me: "I love you so much, and I admire how successful you are", so I told her the same.
Your cheat meal?
Pizza.
Your greatest love?
My husband.
Your teen crush?
Kazem El Saher till I met my husband Yasser.
Your happy place?
Anywhere I could be alone with my husband.