One of the most talented fashion designers in the Arab Region and Egypt. She has a great passion for arts and fashion which led her to start her career in fashion six years ago. Many celebrities from Egypt and other countries were dressed by her masterpieces, like Mona Zaki, Nelly Kareem, Saba Mobarak, and many others.   
What can you tell us about yourself?
I'm a person who appreciates art and music, a person who enjoys challenging herself to try new things. I'm simply a million personalities in one form.
What are your priorities in life?
My priorities in life are my happiness, health, and family. Trying to wake up every day with the excitement of wanting to create something. It's a difficult mission that I aim to accomplish every day, and not necessarily succeed, but that never stopped me. I try to prioritize myself and well-being.
Which lesson has been the hardest to learn?
Life is too short to not be lived. Nothing comes easy, and it's harder to maintain what you have accomplished than to grow.
What are your greatest strengths and weaknesses?
My greatest strength is my resilience to achieve what I want. My greatest weakness is my empathy towards everything and everyone.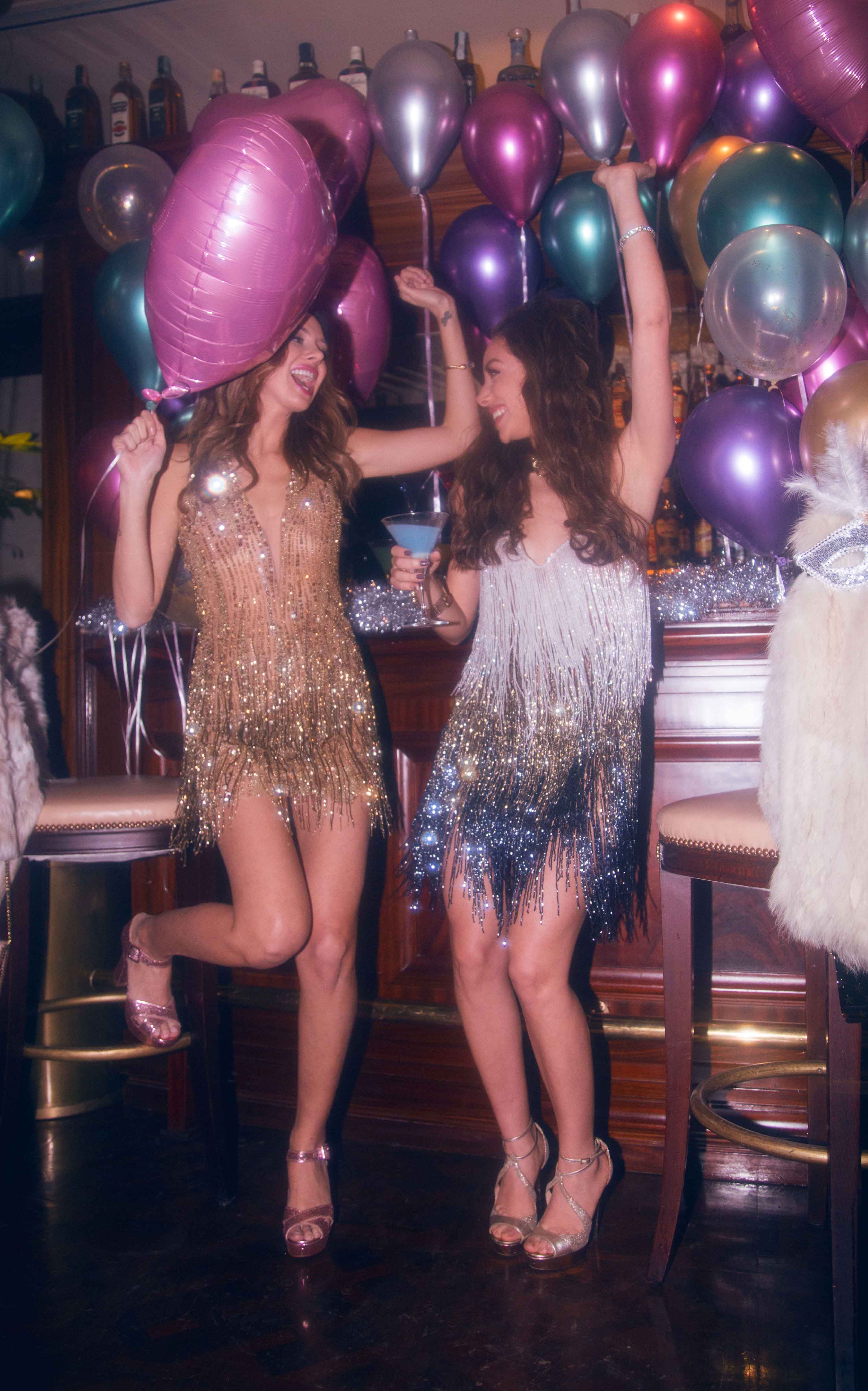 What is your source of inspiration?
My source of inspiration is my mood. Whether I'm happy, excited, angry, depressed, it's always reflected in my work: My mood determines the kind of art I create. I say art because I choose to see my work as art. Each collection I have created has a unique feel that makes it different than the rest.
How would you describe yourself in 3 words?
Spontaneous, determined, dreamer.
What's the best advice that was given to you?
You chose the life you lead.
What makes you passionate about being a fashion designer?
Being able to change women's perspective on what they think makes them look beautiful.
What's trending with Norine Farah?
Bolder colors and prints, and trying to stay out of the safe zone that most people seek.
What do you plan to achieve on the long run?
People usually get lost in their success while they should grow, which then reflects negatively on their work. For that reason I aim to maintain the quality and uniqueness that I promise my clients.
How do you evaluate the fashion scene in Egypt right now versus ten years ago? And what are we missing?
This coming May counts my 6th year in the fashion industry, and since then, I see the evolution in the fashion scene dramatically. Many designers have pushed through what is expected from them and grew into their own skin, myself included. That alone has created a diversity of self-reflected work that I truly admire. And what we are missing is focusing on quality and not quantity.
Do you think it takes natural born talent to be a good designer?
Of course. It takes an ARTIST to become a designer.
As a designer when do you know it's safe for you to launch risky collections that are more artistic than wearable?
A risk is a risk. I have launched risky collections and was terrified. There's never a good time for that but if you believe in your work then it will definitely reflect confidence that is seen and felt by the client.
How hard is it to acquire materials in Egypt?
That depends. When evaluating diversity and availability in fabrics, we have a vast range of everything, and we compete with many international markets in terms of fabric collections and selections. It just depends on whether the designer wants unique fabrics, or attainable ones. When it comes to materials (zippers, cups, pins, boning wires, etc) to be honest, the ones available lack the minimum acceptable quality, therefore I ship mine all from abroad.
What would you say are the key elements to start a successful business/leading a successful career path?
Determination. The willingness to stand strong even when your work drains every bit of your energy, and believing that it is only a phase. Accepting failure, and having the fire of passion within you to still aim to succeed. Believing in the insanity of your work without drifting into the norm of what sells the most in order to keep your identity. It takes a long time to create your mark in the scene without being pulled down and giving up.
What is your golden role to manage the stress you face during your work?
Having 2-3 hours of silence every night, and traveling alone every year for 2 weeks. To me these are a must.
What is the most exciting thing about the fashion industry?
That It's ever changing. There's no limit to what you can do, as I hate restrictions, borders and lines.
In your opinion, which celebrity have the best fashion taste or style?
Beyoncé and JLo.
What's your golden fashion advice?
Wear whatever makes you feel CONFIDENT. Confidence reflects beauty.
Q&As:
Your happy place?
Having a coffee on the sidewalk in Italy while watching people pass by, or on the couch at home. 🙂
Your greatest fear?
Ghosts.
Favorite dress code?
Sweatpants.
Favorite brands?
Alexander McQueen – Versace – Roberto Cavalli – Balmain – Dolce and Gabbana.
Who or what is your greatest love?
Dogs.
What is on your bucket list?
Skydiving – Going to Australia – Experiencing an international festival – Road trip through Europe – Attending Milan Fashion Week – Taking a diving course.