One of the most passionate,and powerful women in Egypt. She is deeply eager for success and progression. Heba Elabasiry became one of the most successful TV presenters in Egypt at a very young age, she started her career when she was 16 at one of the biggest TV networks in the Arab region 'ART'. After all her achievements, she still seeks and planning for more. In her interview with us, she told us about her future plans in the presenting and acting career as well, check it out.   
What attracted you to begin a career as a TV presenter?
I have always wanted to be a TV presenter since I was a little girl in school, but It all started by mere chance. When I was 16 years old in high school, one of my friends was shooting a video clip with Hany Shaker, and I went to see her in the shooting location. The director saw me and offered me to shoot another video clip with Hany Shaker, I was very young then and I accepted the offer. The montage of that video clip was done at ART Television Network, and that's when Safaa Abo EL Saoud saw me. She asked everyone about me and the next day I was in an interview with her, and I got the job. She asked me which college I was graduated from, and then the shock happened when I told her I was still in school.
In your opinion, what is the most important feature or skill a TV presenter should have?
The most important thing a TV presenter should have is the desire to become one, to work on themselves, acquire as much knowledge as they can, read about everything, be cultured, and intellectual. Being charismatic appealing is vital as well to get the acceptance of the audience.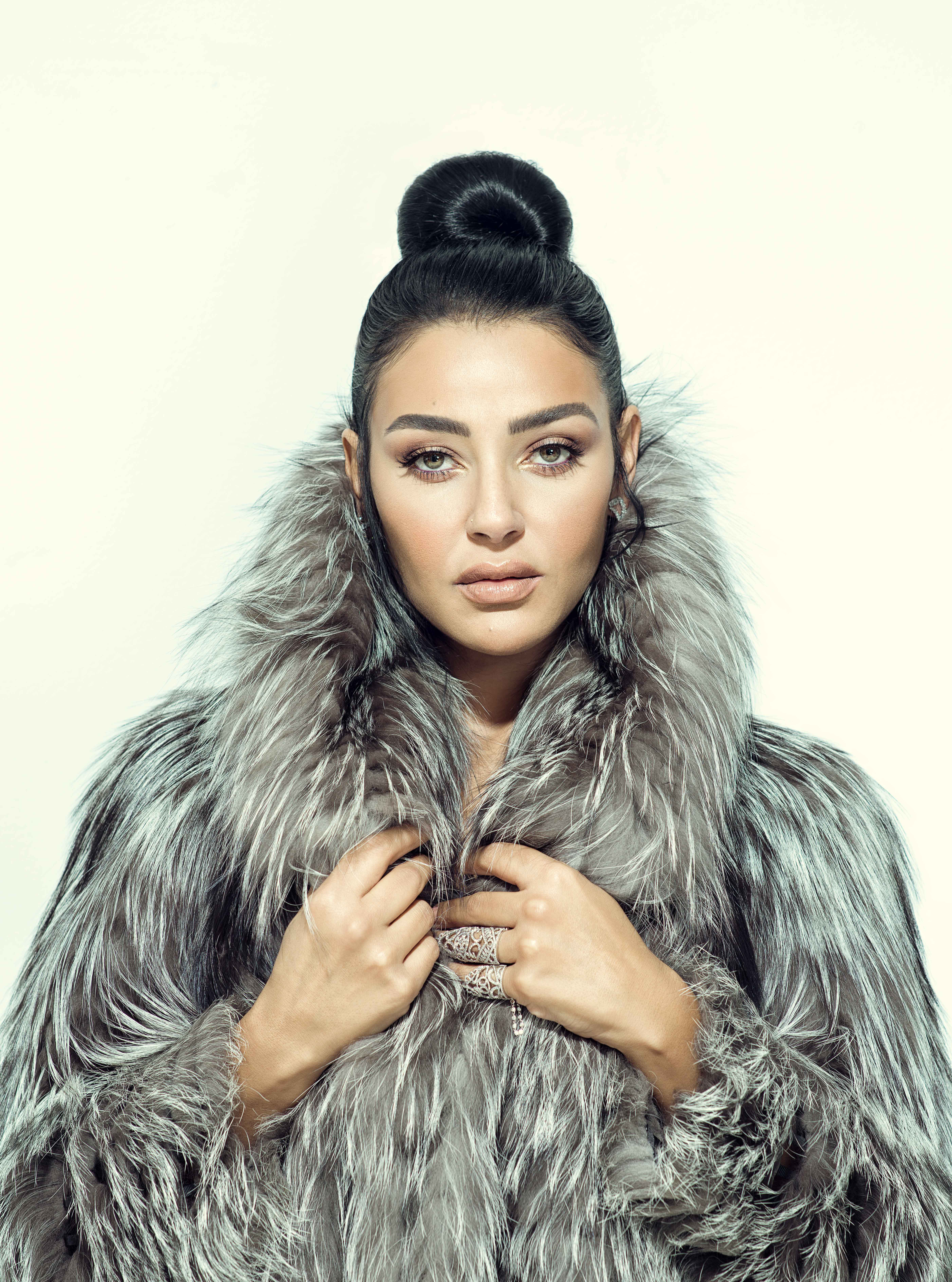 You have graduated from the Faculty of Arts; why didn't you pursue a career in that field?
Because my passion was towards the TV and presenting programs, however, my faculty played a crucial part in my career, as it helped me to acquire good English skills, which is so useful in all the international events and festivals that I present or attend.
The series 'El Hob Forsa' was you first experience in the acting field, tell us about it. Do you plan to repeat that experience?
Most of the things happened in my life were by mere chance, one was being a TV presenter, and two was that series. The director Mana El Sefy is one of my dearest friends, she always tries to persuade me to expand my career to the acting field, but I was worried and concerned to enter a different field because it might backfire at me after all I have done in my presenting career. Nevertheless, I gave it a shot, everything was going so smoothly in the right way, and I actually liked this experience. I'm absolutely interested in repeating it if the role or the project is suitable for me.
Do you think the physical appearance come in favor of your success?
It helped me for sure, but if I didn't work on myself and develop my skills, I wouldn't have gone that far in my career with my physical appearance only. Even if I was Miss Universe, without acquiring the capabilities to be a successful TV presenter, I would have done nothing.
Which TV channel do you wish to work at?
I worked in the most important TV networks in the Arab region, and I was very lucky about that. I started my career in ART, then Al Arabiya, MBC, Al Haya, and currently I'm presenting the prime program on Al Nahar. So I'm thankful that I have worked in all the main TV networks in our region. So I'm thankful that I have worked in all these huge television networks, however, now what I care about is the program that I'm presenting, not the channel.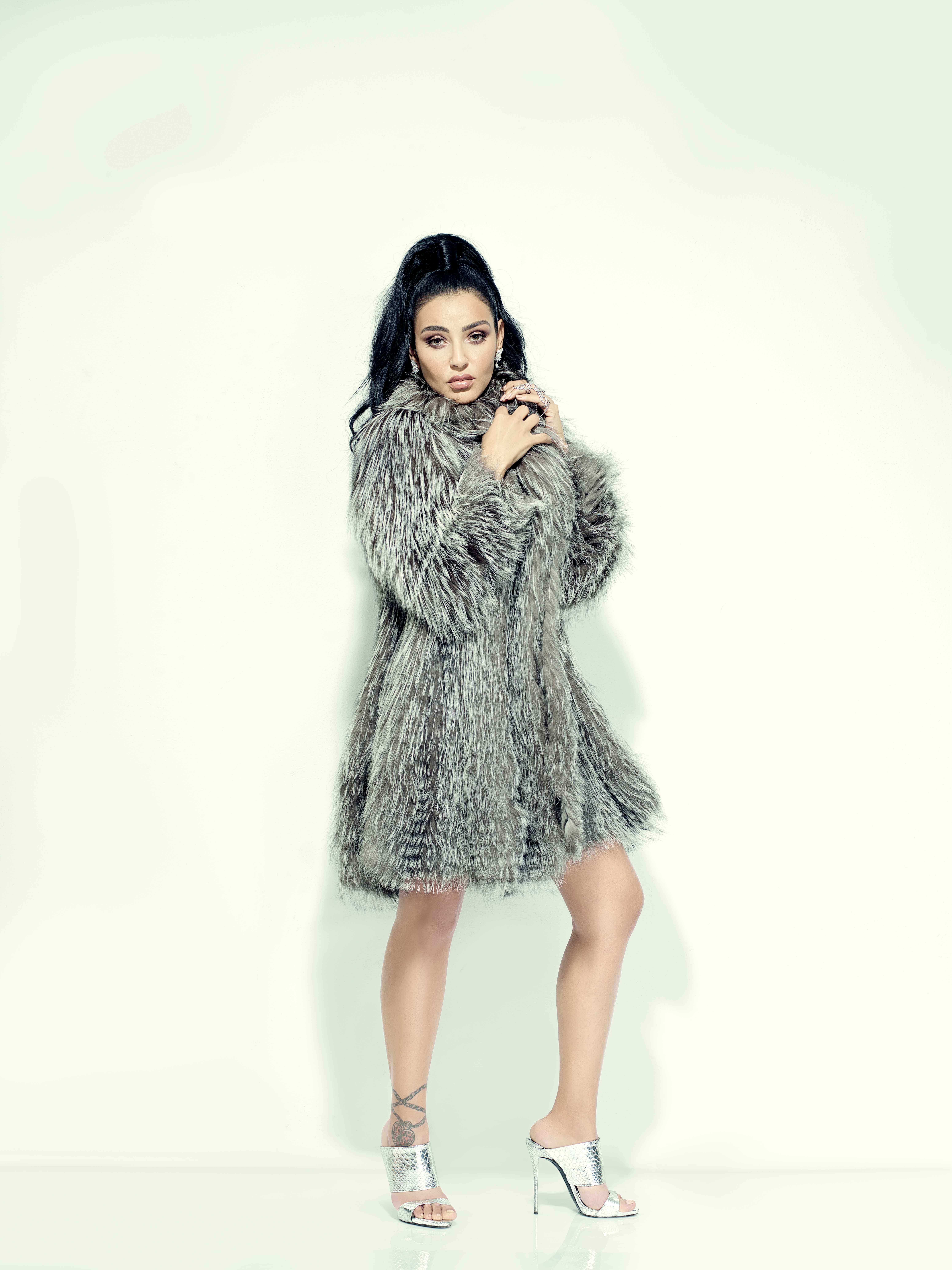 Have you progressed in your career as you have expected?
I started so young and accomplished so many, so yes I'm satisfied with what I have done till now in my career, however, I still have more plans to work on, because a real successful person can't say "I'm done", there is always more.
Which TV Presenter would you rate as a perfect 10? Why?
I have so many, starting from the golden generation, Sanaa Mansour, Enas Gohar, and internationally there is Oprah of course, Christiane Amanpour, and Ellen Degeneres.
Do you have any projects coming up soon?
Yes, I have some projects for both acting and presenting, but still in the negotiation phase, and expected to be finalized at the end of January 2020.
What is your dream project?
To host an entertainment, sarcastic, and social program, and by social I mean to help everyone in need, but not necessarily with money, it could be through offering them a job or teach them a profession that would help to earn their own money.
What do you like doing in your spare time?
My first passion is for travelling, I always seek discovering new places and exploring each inch of it. In addition to food, I love experiencing new food, and I also love hunting, fishing, going on road trips, listening to music, playing sports, and I love sitting in green areas, beaches, or anywhere that has natural view.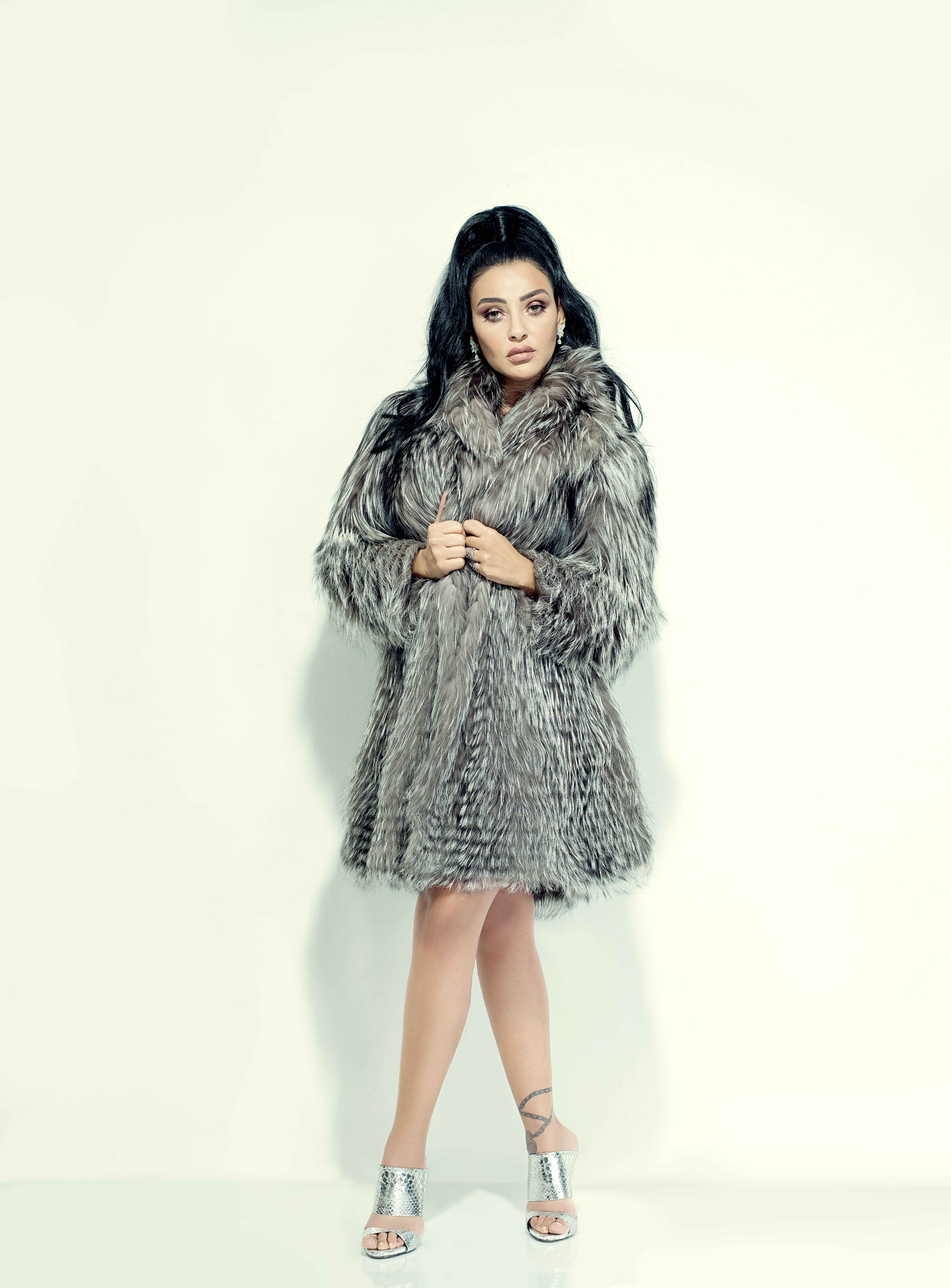 How do you maintain that glowing beauty of your face?
I try to drink as much water as I can, get enough sleep at night, and I have a daily routine to hydrate my skin in general using creams and masks. The most effective tip is to have inner peace
If you weren't famous, what would you be up to right now?
I would have become a fashion designer or a jewelry designer, an actually I'm planning to have a jewelry line beside my perfumes line, as I was chosen in 2018 by the French Cultural Center for being the first Arabian Egyptian woman to have her own perfumes line. I could also be a hip-hop dancing instructor, a housewife taking care of my family and my kids, which is the hardest of them all.
What's the best advice that was given to you?
My mother once told me "Getting away from toxic people is the best decision you could ever make." People who talk behind your back, who are not satisfied with what they have, and people who are destructive by all means.
What is the hardest part of being a celebrity?
At first, I was very annoyed by the rumors, the idea of listening to news about myself I have no idea about bothered me so much. But now I grow up, and I have enough experience to know how to deal with such things, just ignore it. Another thing bothers me is when I'm in a public place I have to smile all the time and look happy while talking to anyone, and if I'm having a bad day or in a bad mood, I can't show it or let it out, and that's the worst thing, to embrace my anger or sadness and look happy.
Who is your inspiration?
My beloved mother, she was a strong woman, she never gives up, and she always believed that if we help people, God will help us in return and grant us with whatever we wish to have.
What would we be surprised to know about you?
I'm sarcastic, very adventurous, single, and 100% Egyptian.
Q&As:
What would be a good theme song for your life?
'Maltashet El Olob', and 'El Donia Resha Fe Hawa'.
Favorite place?
Aswan and Mecca.
Favorite movie?
No Escape.
Favorite food?
It depends on my mood, but I love all types of food anyway.
Favorite quote?
"A good word is charity"
Your teen crush?
Johny Depp.
Summer or winter?
Winter.
Formal or casual?
It depends on the place I'm going, but deep down I'm absolutely into comfy clothes.
High heels or flat?
High heels.
What super power you wish to have?
Mind reading or flying.