Into the Wonderland of Nouran Khalifa
Interview by: Soha Elshafey
Starting her career at a very young age, when she was only 17 years old, as a photographer, Nouran Khalifa didn't stop there. She took a risk and entered an unpopular field of photography here in Egypt, fashion photography, and now, she has also become a well-known fashion photographer, a lifestyle blogger and a social media influencer. With her sister, she set up her own company, Khalifa's Wonderland, where she is able to follow her dream and her vision. We got the chance to speak with talented photographer, Nouran Khalifa, and she told us how it all started, what drew her to fashion and photography, what made her start Khalifa's Wonderland, the challenges she faces and much more!
Tell us about yourself, what do you do and how you started.
I'm a fashion and celebrity photographer and a lifestyle blogger. I started when I was 17 years old. I started working when I was in college. First, I practiced a lot; I took a lot of photos. I collected materials for six months, so I can make a group to showcase my work. At that time, Instagram wasn't that popular, it was only Facebook. So, I started by making a group on Facebook and I posted my work on it. After a week from starting the group, I got a great feedback and I got to do a shoot for a celebrity, Mai Selim. At the time, there wasn't fashion photographers at all; there were only wedding and events photographers. Back then, I think I was the first woman photographer in Egypt and I knew I wanted to be a fashion photographer even though fashion photography wasn't popular back then in Egypt.
What made you start Khalifa's Wonderland? Where did the idea come from?
Through my experience and many years in photography, I got to the point that I cannot work with just anyone. I have a specific mind-set that makes me not able to work with someone if he have a different vision from mine, someone who doesn't care about work as much as me. You see, the production team has many people involved in it, if someone doesn't care about the photoshoot or the outcome of the shoot just as much as I care, the photoshoot will be ruined. So to me, success is not an individual thing, it's a team. And every individual in the team has to have the same target and the same passion, that's how the outcome will be perfect. That's why I started Khalifa's Wonderland because I will have the authority to choose my own team that I will work with and I'll choose a team that makes me feel comfortable, a team that understands me and have the same passion and work towards the same outcome that I want, from art directors and stylists to makeup artists and hairdressers. Another reason for starting Khalifa's Wonderland is my mum's support to me because she knew how much I suffered when I worked with teams that had different vision from mine. She was so keen to encourage me to start and develop Khalifa's Wonderland.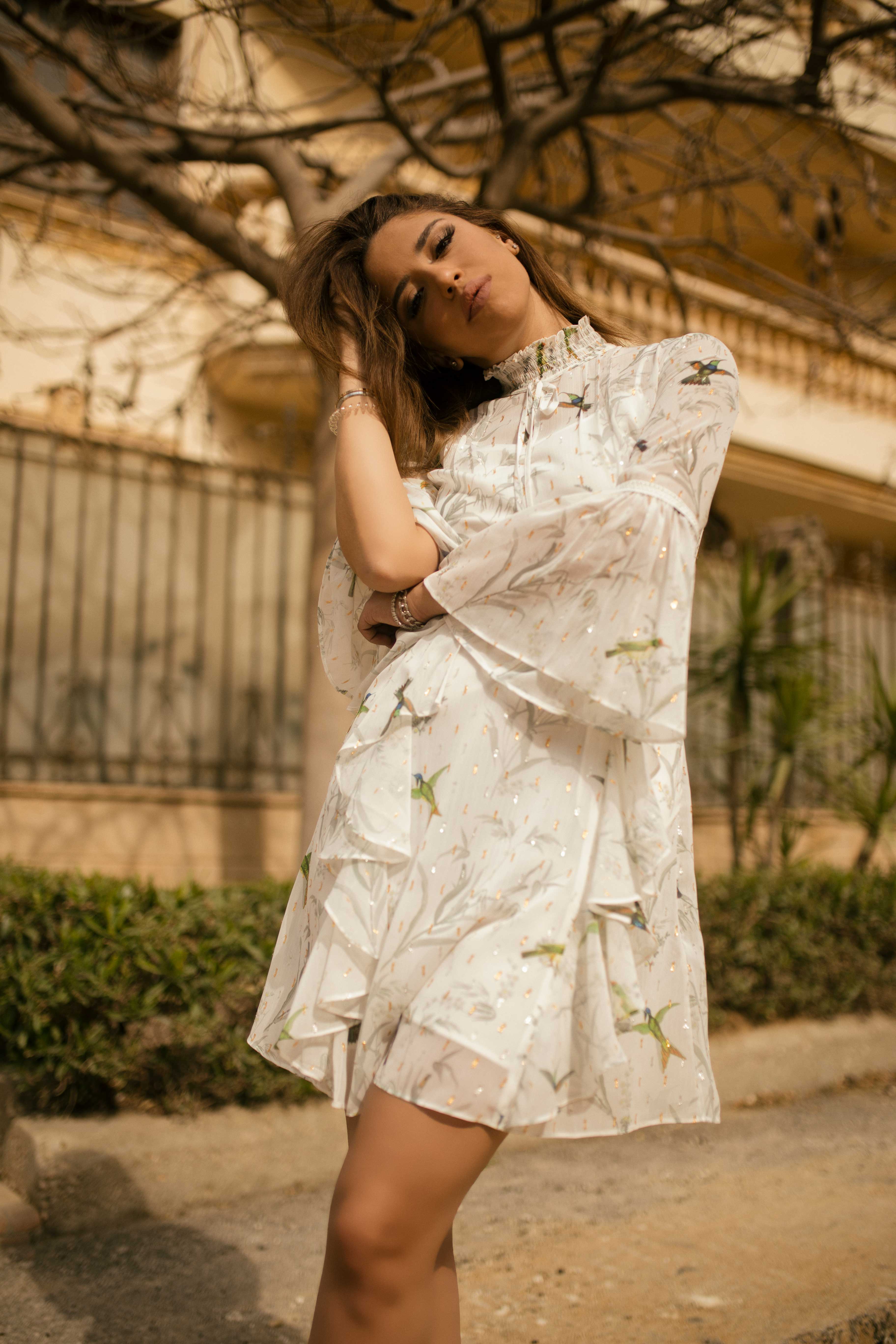 What drew you to fashion and styling?
I started as a fashion photographer, so fashion is a big part of the shoot. It's what gives the overall impression of the photoshoot. That's why it's important that the photographer doesn't only understand photography and angles, but also art direction and has some styling tips because when you have a specific vision and want the photoshoot to follow it, it's important to choose a stylist and a team that will understand this vision. No one will have a clear image of the outcome as much as the photographer. That's why it's important that the photographer has experience and have knowledge of colours, colour palettes, and styling.
What was the hardest part of your journey so far?
The first thing, at the time I started to be a photographer, I was very young, the age from 17 to 20 or 21, I suffered a lot because I was so young and most people in Egypt believed in the concept that they will only trust the big photographers who shoot for magazine covers. So to prove myself as a start-up photographer was very hard and it was very difficult to change that concept in people's mind. The second was being a social media figure. When I made a social media account on Facebook and Instagram, the people who already knew I was good at photography and as I started to become more known and famous, they put me in the category of a public figure and a social media influencer. I didn't understand it at the beginning. The people didn't choose this and didn't give me the push to become this except when they really felt that I was so passionate about it and that I love styling, makeup and trendy stuff. So, they encouraged me and I found myself that I have become an influencer and people are inviting me to attend events and be the face of something.
What challenges do you face as an entrepreneur and a famous figure?
Privacy. I'm someone who respects privacy very much, so it was very hard to be up-to-date with the people and to tell them everything going on with my life. I also found out that people love know about your person life rather than viewing your work. No matter what's going on with you, you are up, you are down, you are sad, you are stressed out, you have a lot of work, you still have to post and keep the people up-to-date about what's going on with you. It's very hard. I can't handle my life. I should be working as a photographer and a social media influencer and at the same time, I have to update people on everything; my personal life and my work, so it is very hard for me to do all of this.
What achievement are you most proud of?
In my life is that I'm able now to somehow balance between my personal life and my work because I stared working from a young age and I worked a lot, so my personal life was a bit troubled. I didn't have the time to go out and have fun, see my friends or even meet new people. As for achievement in my work, one of my dreams was seeing my picture on billboards on the street in my country, so when it happened, it felt really amazing! I can't even describe the feeling I have when I see my picture on the billboards. I felt really proud of myself.
What major risks have you taken in your career?
Investing in a project from scratch was something really positive, but it was also very risky because as a photographer, the tools are very expensive. As a start-up, in the very beginning, you buy a lot of expensive tools, so you can start working, so it was a risk to buy all of these. And this was not the only risk. The risk also was that I was very young, still in college and have a somehow new idea for the people. You try to convince people them with your perspective and then you start influencing people with it. I believe that photographers are influencers. They show stories through their pictures. You can influence people with a photo, you don't have to be a blogger.
Who and / or what inspires you?
My mum. Of course, I get inspired my other photographers, but my main inspiration is my mum. Another inspiration was challenging myself and showing the people what I can do. Another concept of inspiration away from people is nature, colours, food, fruits, candies, anything really that has to do with nature inspires me a lot.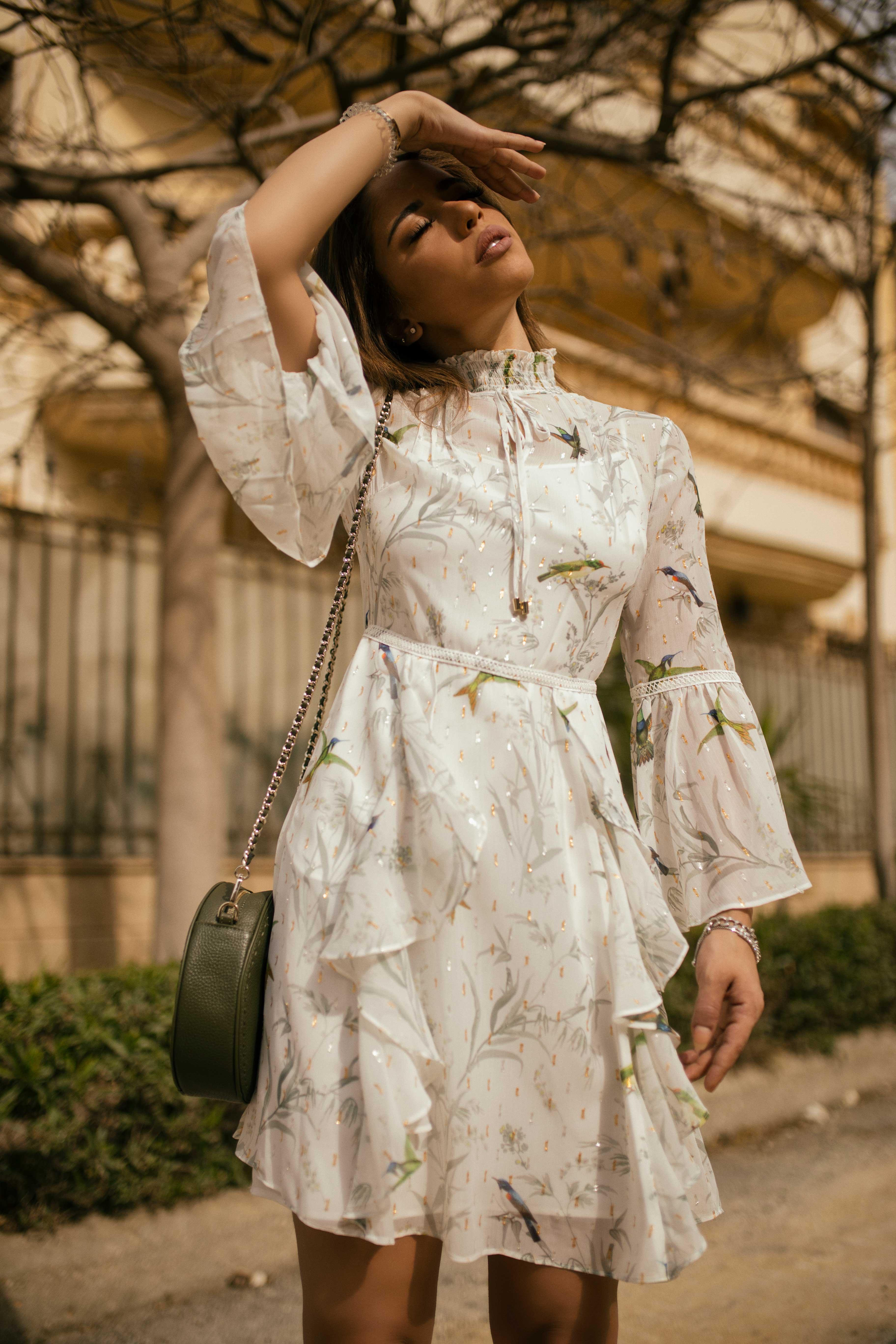 What are some of your spare time activities that are non-fashion related?
My spare time is more like my personal time, so I try to do some self-development activities, my normal routine. For example, I go to the gym, go to my yoga courses and spend time with my family. I try to stay away from the outside world: the too many makeup, too many styling, too many events and so on. I try to spend time with the people that I love, my family and my close friends. Something that I do when I really have some spare time is painting.
What would you say were the keys elements to your success?
Determination, consistency and humbleness. Firstly, you have to be determined no matter how many challenges you face, even if it affected you mentally or it broke you down for a bit, you have to have hope and be determined. Secondly, some people get bored, so it important to be consistent. I'm thankful that I stayed consistent to my goal because who doesn't want change? We all get bored with the routine and I am someone who hates routine, so I work hard to break the routine in my work. Thirdly, when you become in a higher position in your job or in what you do, it's important to be humble because if you get cocky, you will get lazy and that's not good because when you're lazy, you won't take any steps forward, you will be where you are at now.
When the going gets tough, how do you stay motivated?
You have to look at the bigger picture. Try to switch the negative thoughts to positive by thinking about the bigger picture. Why are you here? You are here to deliver a specific message. You are a human who has influence and has a mission. So, it's important not to forget that this mission you have to complete it. Everyone has his own down time, but it's important at that time to remind yourself that you are something and you have to continue down the road. Everyone has something special that no one else has.
What's your beauty daily routine?
Every day when I wake up, first, I use my facial wash, then I use a toner and then I apply sunscreen or my morning moisturizer. I don't put a lot of makeup in my daily routine. I rarely put makeup, so I can give my skin a chance to breathe.
Favourite travel destination?
I like to travel to places that is related to nature and fashion. Something that will makes me better in fashion whether it has to do with connections, styling tips and fashion tips. Anything related to fashion, I'll want to go, like Fashion Weeks.
Favourite food?
Mulukhiyah and sushi.
Three things in your handbag that you can't live without?
Mobile, wallet and my car keys.
Who have you blocked recently? Have you ever spied in anyone on Instagram or FB? Do you have any fake accounts?
I don't block people that often, maybe someone who wrote a negative comment or someone who is being negative in general, I block them, but I don't really pay that much attention to this stuff. Stalking, I won't say I never stalked someone, but it is a much bigger deal now with girls! And unfortunately, a lot people made fake accounts with my name and I tried a lot to shut down these accounts.
If you were president for a day, what major changes would you implement?
First thing, I will want to spread peace. People need to be collaborating together and helping each other. People cannot be against each other. Secondly, I will take care of animals, humanity and nature. We have to preserve nature more than this. We have many treasures that we don't know how to take advantage of.
What super power do you wish you had? And why?
I tried to think of something, but I couldn't find anything. I don't feel like I need a superpower. I'm happy. Every person has a powerful feature inside of him, so I don't think I want a superpower that someone else has.
What are your plans for the future?
Because my job is related to photography and blogging, it's not very stable. So, I want to do a project next to my work that's somehow more stable and monthly. It's something that I love, but I do not want to say it now because I don't like talking about it before I do it and have a plan for it, but it's not unrelated that much to my field.