Sara Bahaa is a young fashion designer who is working as a stylist too. She started her career a few years ago and working as hard as she can trying to overcome the struggles she faces to pursue her dreams.
Tell us about yourself, what do you do and how you started?
I am 23 years old, I am a fashion designer and I also work as a stylist. I am originally from El Menofeya but I live in Cairo now. I started with going to defiles and watch what they do, how they organize and plan everything.
What drew you to fashion and styling?
I am in love with fashion since I was a kid, even during the school years I wasn't studying, all my school books are filled with dresses drawings. I wasn't certain that I want to be a fashion designer when I grow up, but what drew to that path is my friends, they always liked my taste in how I choose my clothes and outfits, so they advised me to start my career in fashion and styling.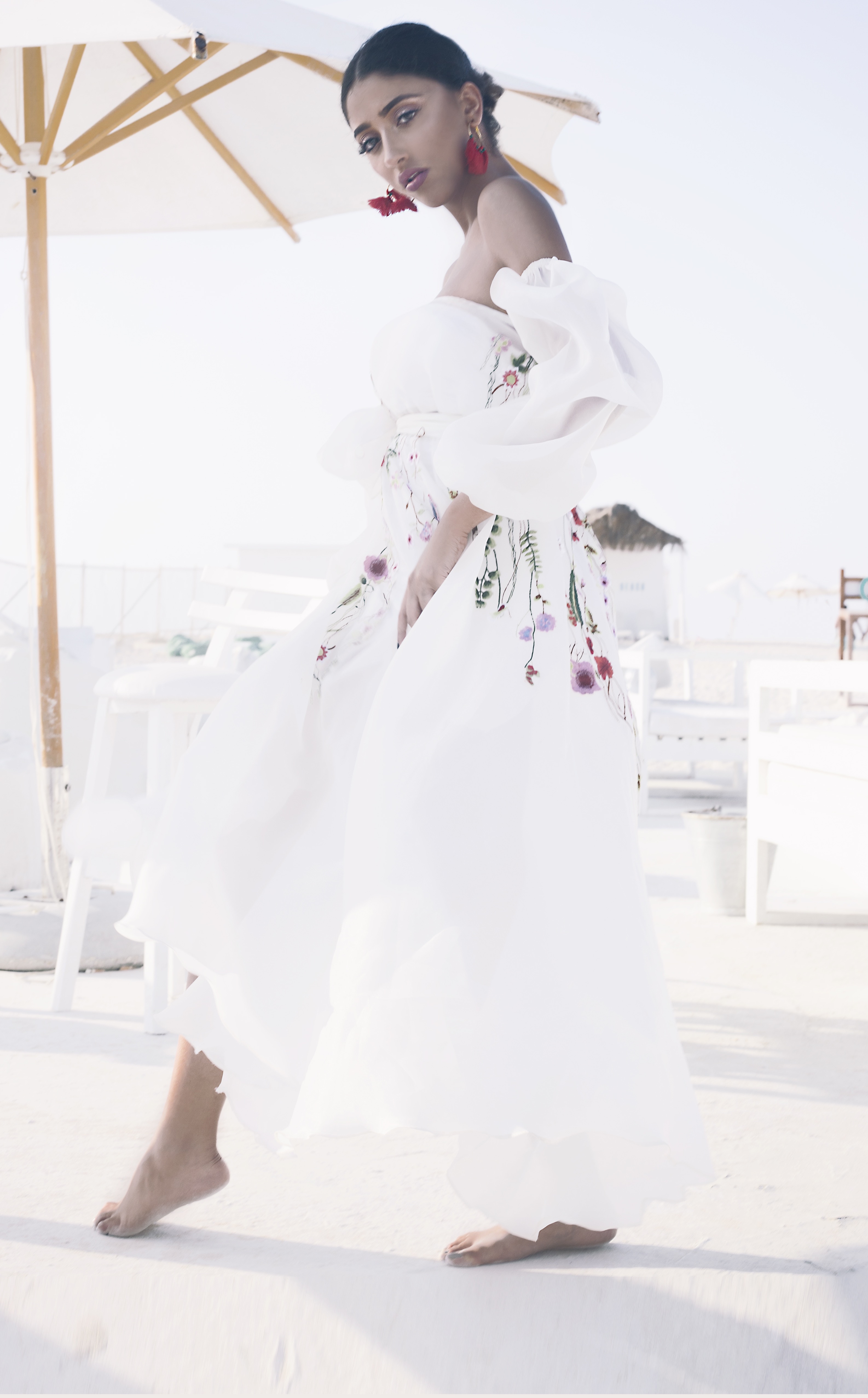 What was the hardest part of your journey so far?
The hardest part was to balance between my career and my study and manage to have enough time for both, especially when I wanted to open my atelier while studying, it was a huge responsibility for me to open my own business in that young age.
What challenges do you face as an entrepreneur?
The negative critics, people always criticize whatever you make, they don't understand that each one has his\her own taste, people are different, so you might dislike what I like that's normal.
What achievement are you most proud of?
What I am proud of is that I have stability now in my career, with my family, and in my life in general.
What major risks have you taken in your career?
They are not actually risks they are more of threats all designers can receive from their clients. For example, I can receive a message from a client threatening me if I didn't finish her dress in the time and how she wants it, she will ruin my reputation by posting a negative review about me on social media.
What are your milestone failures and successes?
I built myself, my name, and my career at a young age on my own no one helped me, I started as a stylist assistant and now I'm a successful stylist and fashion designer. Another success is the clients when they see the final result of my work the smile on their faces is priceless, this is what cheers me up the most. Being famous isn't something I was working to pursue, but since I'm one and people love my work, I can consider it a success.
What are the activities you do in your spare time that are non-fashion related?
I love traveling, I have passion for planting, and I enjoy listening to music.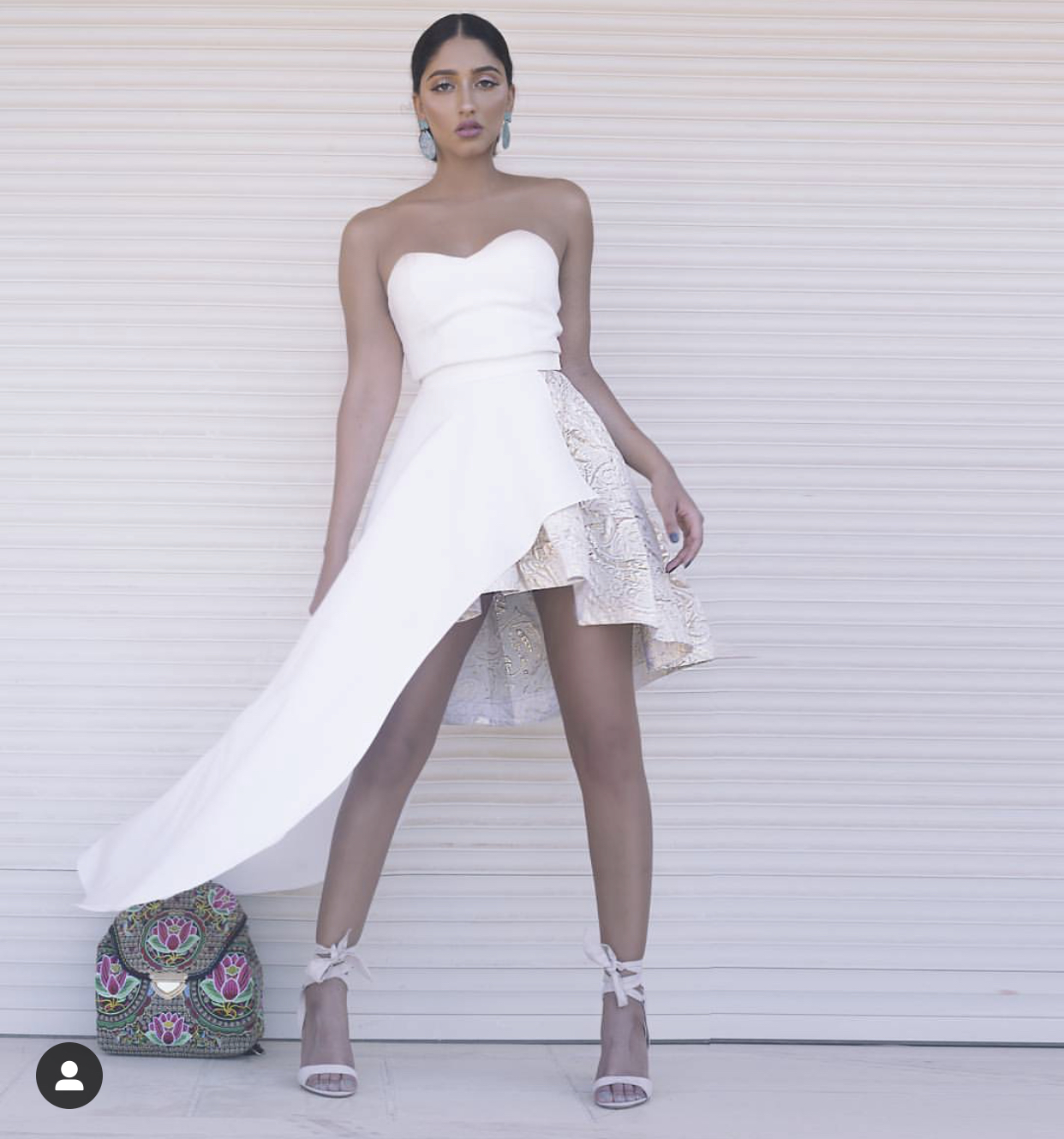 What would you say were the keys elements to your success?
I have some key elements that increase my strength, the first one is my sister, she played a huge role in my success. the second one is my psychological state it should be stable in order to be successful.
When the going gets tough, how do you stay motivated?
There are times I get depressed and have no power to work anymore, but the one thing that can pull me out of that is sketching, once I hold a pencil and start to draw, all that weight I have on my shoulders drifts away gradually.
What's your beauty daily routine?
I don't have a routine, as I'm not a make-up person, so a moisturizer is enough for me.
What's your most favorite travel destination? favorite food? favorite clothes and shoe brand?
I have many places I love to travel to. I don't like meat, but I normally eat chicken. My favorite shoes and bags brand is 'Charles and Keith', and my favorite clothing brands are 'Kojac' and 'Oscar De La Renta'.
Three things in your handbag that you can't live without?
I can say only two things, lip balm and mobile.
Who have you blocked recently? Have you ever spied on anyone on Instagram or FB?
Recently I haven't blocked anyone or spied on anyone, I don't like that kind of attitude.
What superpower do you wish you had? And why?
I want to fly, to go anywhere I want without stuck in the traffic, and to travel everywhere.
What are your plans for the future?
My plans are countless, however, I prioritize going to New York Fashion Week, then travel the world discovering new cultures.