Egyptian Writer & Painter Abdelaziz Al-Samahy
Egyptian painter and writer Abdelaziz Al-Samahy inaugurated his exhibition, titled Women of Egypt/Soul of Egypt in the beginning of October at the Cairo Opera House. For his expo to see the light, it took the artist around three years of hard work. The exposition's paintings mainly depicted the hard work Egyptian women do during their daily lives.  He is also the writer of the touching story "Mimi, Armenia's White Flower".
What kind of arts do you practice? 
I am a storywriter, poet, novelist, painter, playwright, graphic designer, cartoonist, and illustrator.
You have mentioned that it took you three years to finish these paintings. What is the source of patience behind going on with your art?
It is the same feeling when a cooker is standing for a long time in the kitchen for a meal he knows it would be eaten in minutes. In other words, you enjoy the journey itself. I get rid of all kinds of stress and sadness and all negative vibes through practicing arts. It makes my mind clear.
How about your previous artistic displays?
I made nine oil paintings expos and participated, amongst several artists around the world, in São Paulo Biennial for Caricatures 1999.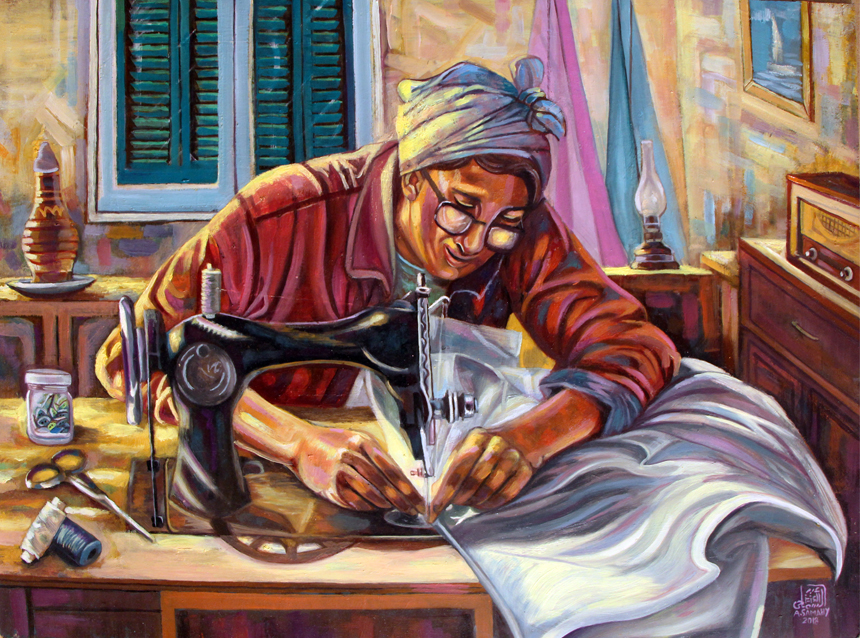 Did you win any prize before?
Yes, it was the National Cartoon Prize.
As a writer, what books did you publish?
A book that included short stories under the title of "Al-Bastamy's Secrets", a children's book "The Strong, the Wealthy, and the Wise", three novels "A Newspaper on a Boat" and "Mimi, Armenia's White Flower" and the "The Slaves' Prayers".
What are the novels' themes about?
I am keen on expressing the human suffering through arts. The Slaves' Prayers talks about the period of slavery, from the time of Muhammad Aly Pasha to the 1952 Revolution, in Egypt, Sudan, Hejaz, and the Levant. "A Newspaper on a Boat" is about the hard time Egyptians passed throughout the Second World War. "Mimi, Armenia's White Flower" is about the Armenian hardship.
Could you pick up one of these and talk about its circumstances?
I am going for the novel "Mimi, Armenia's White Flower". During reading about history, I discovered about the Armenians' story. What caught my attention was that not many know about it and it is a rich material for an opus.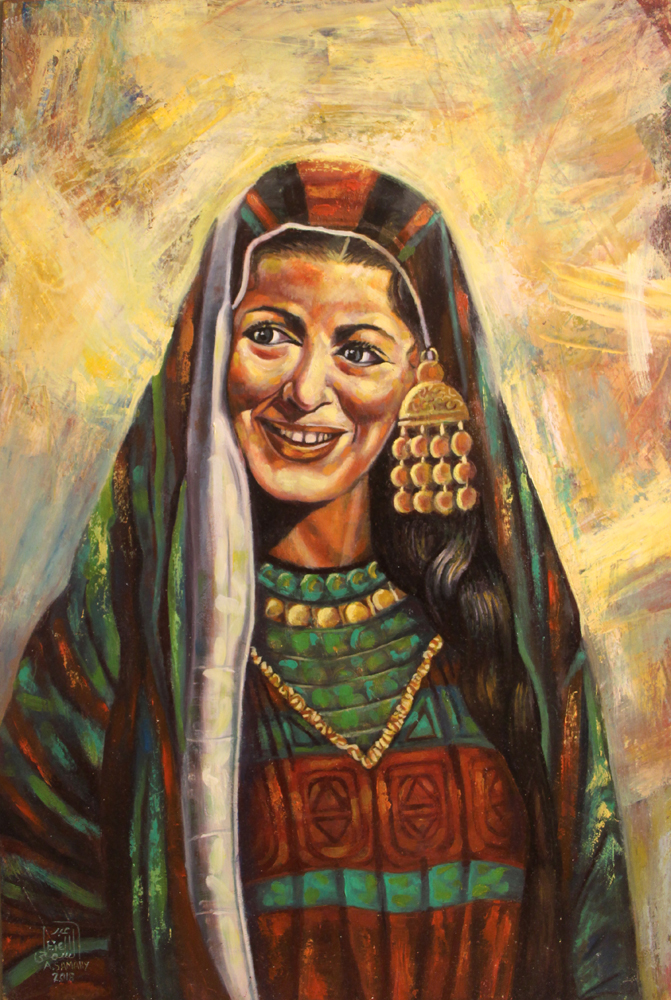 How long did writing this novel last?
It lasted for three years. I had to get back to many references, bearing in mind that these were rare in Arabic. It was hard, yet enjoyable work.
Did you get in touch with Armenians before the novel?
No, it happened after. The novel was the magical stick that opened for me the Armenians' treasure. I met more the 50 Armenians and even travelled to the Country. I visited many places there, such as the Armenian capital, Yerevan, and the town of Sevan.