As an ex bodybuilder who competed at more than 25 tournaments and finished first, his passion for sports directed him towards a larger world. Now, he is group fitness director at three of the most recognized gyms in Egypt. Meet Ahmed Abdulhamid, whose professional sports career includes several empowering achievements and promises more intriguing accomplishments.
Tell us what do you do and how did you get started?
I am a group fitness director at Titans Gym, group fitness director at Leo Gym, group fitness director at FitHub Gym, T.60 functional program founder and training head coach TRX, functional training head coach at Pulse Fitness Studio, AHC master trainer and TRX master trainer. I was a body builder for more than seven years. I participated in more than 25 competitions and won the first place, but it was not my dream to stay my whole life with the bodybuilding. I was thinking about trying something unique like the TRX and becoming one of the highest ranking instructors in the middle east.
What attracted you to TRX?
It's a simple, portable equipment. Anyone can use it. You can train anywhere, reach any goal and use your core muscles all the time. Full package workout!
What do you love the most about being a TRX trainer?
I am giving a TRX classes from 9 years every day I have a new thing to learn and practice. Every day, I have a challenge. As a TRX trainers around the world, we have no limits.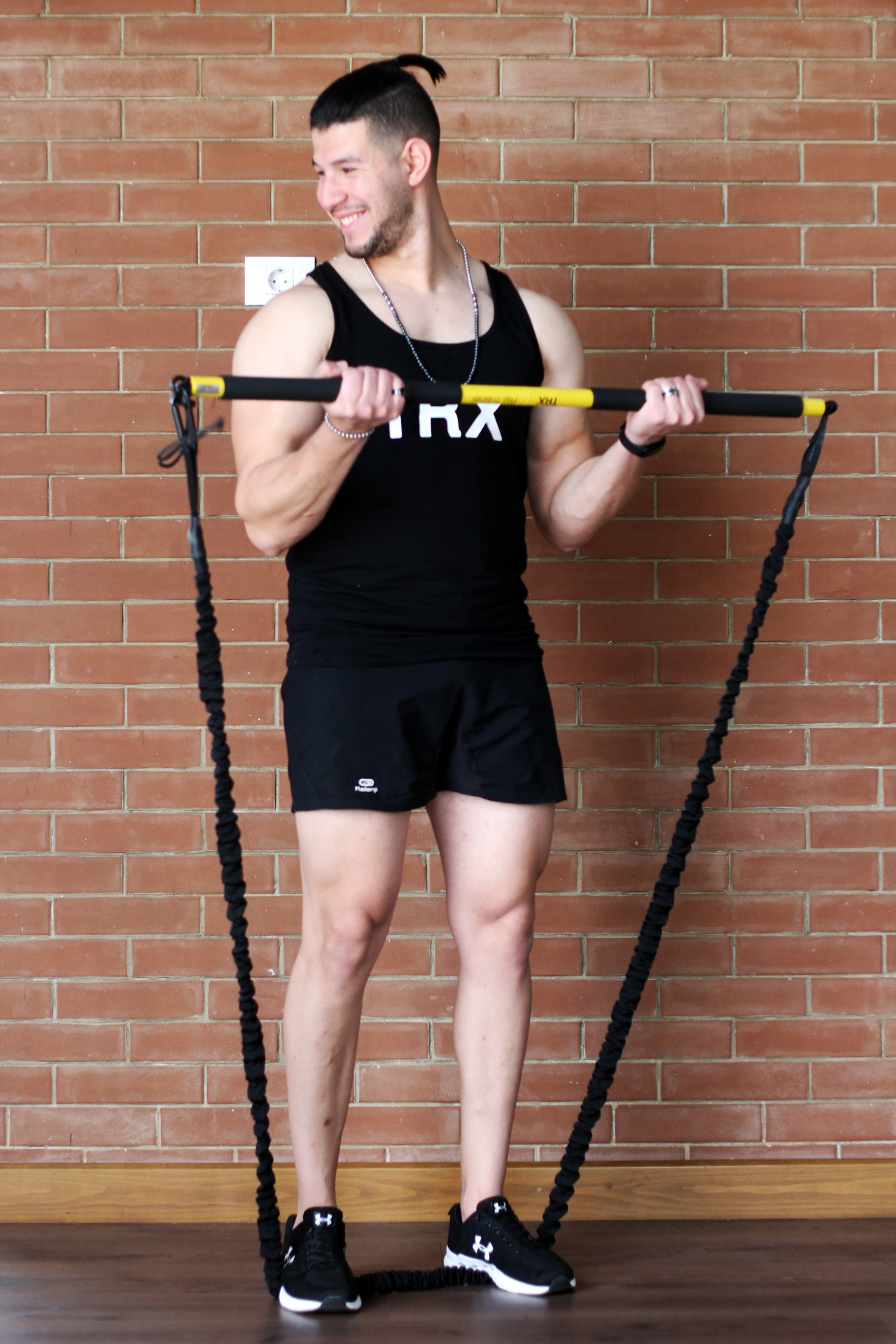 What are some effective exercises for beginners to try out?
TRX chest press, TRX mid row, TRX high pully curle, TRX tri extension, TRX w deltoid raise, TRX squats, TRX hamstring curle and TRX plank.
How can first-timers deal with muscle fatigue?
Here are some tips about how to deal with muscle fatigue: nutrition, hydration, improve your aerobic capacity (endurance), rest and recovery and re-siting your plank position all time.
What is your guilty pleasure?
Soda drink, but I mostly ignore it.
What kind of diet do you follow that complement your healthy lifestyle?
Sports nutrition program based on the total recommended calorie per day: high protein, low carb and low fat.
What is your second favourite thing to do other than TRX?
Rip trainer workout and tennis.
What is your favourite healthy snack?
Apples.
What is your favourite place to practice?
The outdoor areas specially by the beach.
What is your golden advice for weight loss?
Sports nutrition. You have to count the calories intake.