Holding Her Own Behind the Turntables
In a primarily patriarchal industry, you'd think a female DJ would have a hard time getting a foothold in the EDM world. Amira Yosry, also known as AM!RA, has beaten all the odds and run rings around her competition rendering herself as one of the most talked about rising DJs in Cairo.
When did you start DJing? What were your influences?
Djing is something I have started doing recently, but music has been part of my life since I was very little. My mum used to be part of a successful pop-band called 'Arabesque' with Sandra (Maria Magdalena) in the 80's. My dad was one of the first sought after DJs in Egypt who had his own club in the 90's and organized many events for many years. I have been head of Entertainment of our booking agency 'Vanity Artist' and worked as a representative of many different talents and DJs throughout the years. So it became natural for me to see the artistic part of this business, which I was born to be.
Has your gender ever been an obstacle in your road to fame?
Definitely. There are many pros and cons of being a female DJ. The first comment is that you get booked for your looks, and the music comes second, when to me it is all about the music. I have also been a professional dancer for over ten years alongside taking theatre and piano classes. Besides that, I visited a music academy in one of the most successful schools in Germany. I say that physical appearance is a great way to open doors, but the surprise of knowledge and professionalism is even greater when they see that a female DJ, or DJane, can actually make decent music. I have many DJane friends like Mari Ferrari, Goldy Rise, Da Queen to name a few, which I feel are fantastic at what they do! They look and play amazingly! I don't think there's anything wrong with a DJ having it both.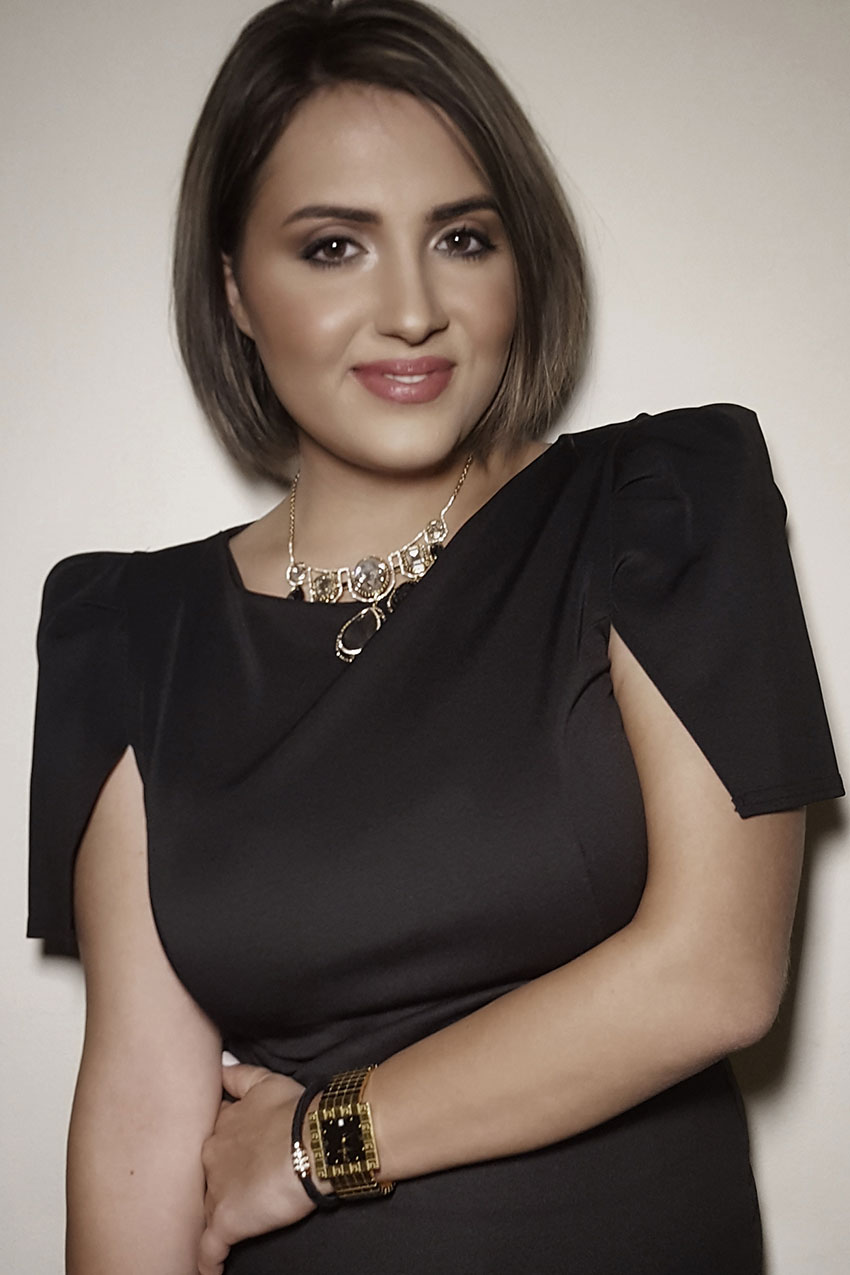 What are currently your main challenges as a DJ?
The main challenge is that there are many DJs out there at the moment, so you are in a big pot. The challenge is to be able to create that special edge that compels people to see you. So it comes down to consistent innovation in both image and music to stay interesting to your crowd.
How do you prepare for a set?
I mostly try to learn more about the venue and the kind of crowd that goes there. I adapt the music to the kind of audience that I will play to. It makes no sense to be stubborn as a DJ, especially when you are at the early stages of building a fan base and a career. Once you have the right amount of followers and have refined your genre, you can create an eccentric style for your name. But at the end of the night, you just want to please the people.
Name DJs you look up to.
There are many fantastic DJs / Producers out there! Ivan Spell has inspired my Deep House in how groovy it can sound. He has made a real revolution in that genre and I have attended one of his best rave parties when he came to perform in Egypt. Jean Claude Ades was also one of the first DJs I listened to who had me fall in love with House music and entertainment. DJAD, music director of ADD MIND in Beirut and Dubai is an amazing DJ. When I visited these places, I was always mesmerized of what he could do with the crowd. JazzyFunk are a fantastic Deephouse/Nudisco/Indie duo of vocals, Keytar and DJing which makes their music a breeze of fresh air. I am also very proud to have successful DJs in the family, like Karim Yosry who has been a very respected DJ in Egypt for almost ten years and DJ MR.T (Tarek Yosry) who has been successfully playing in Germany for the past five years.
How have particular technologies changed your style of DJing?
Technology has def. made DJing easier nowadays. DJing used to be really tough in the 80's and 90's as you had to carry a lot of LP's with you and change them while playing blindly on Vinyl's. You had to be so much more aware of things. Now the life of a DJ has become easier having the equipment tell you all information of the track and carrying much less weight with you. It makes you concentrate better on the audience and make more effort in entertaining them.
What software do your prefer using?
There are tons of great software programs you can use as musician. Every DJ has his/her favourite depending on which features they prefer. I personally use Rekordbox as I am a big fan of Pioneer.
How would you categorize your genre?
My genre is broad, and I prefer to simply describe it as MUSIC. I want to entertain the people with good quality and take them on a happy journey. I love to surprise them with different styles in House such as Deep, Tech, Commercial, Progressive, Latino and Oriental. I also sometimes find myself playing Rnb such as Twerk, Trap, Dancehall etc.
Do you feel your audience is able to appreciate the intricacies of DJing, or do crowds just come to party?
I feel that what is lacking in Egypt are music directors in clubs. Since I have become Music Director at 3am club in Royal Maxim Palace Kempisnki Cairo, it has become essential for me to play music in a certain sequence. There are certain rules on how you build up the night and how you end it. The crowd comes to party, but they are more appreciative when said club actually plays great music, which is likely to make them come again.
How do you balance between following trends and treating your audience to something new?
This depends on what type of DJ you are. You have DJs who set the trends and have a certain crowd following them, and there are those who try to make a balance between commercial and a bit of eccentricity. I am definitely a commercial DJ who likes to entertain a diverse audience, but with a very special touch of my favourite producer remixes that gives it a twist.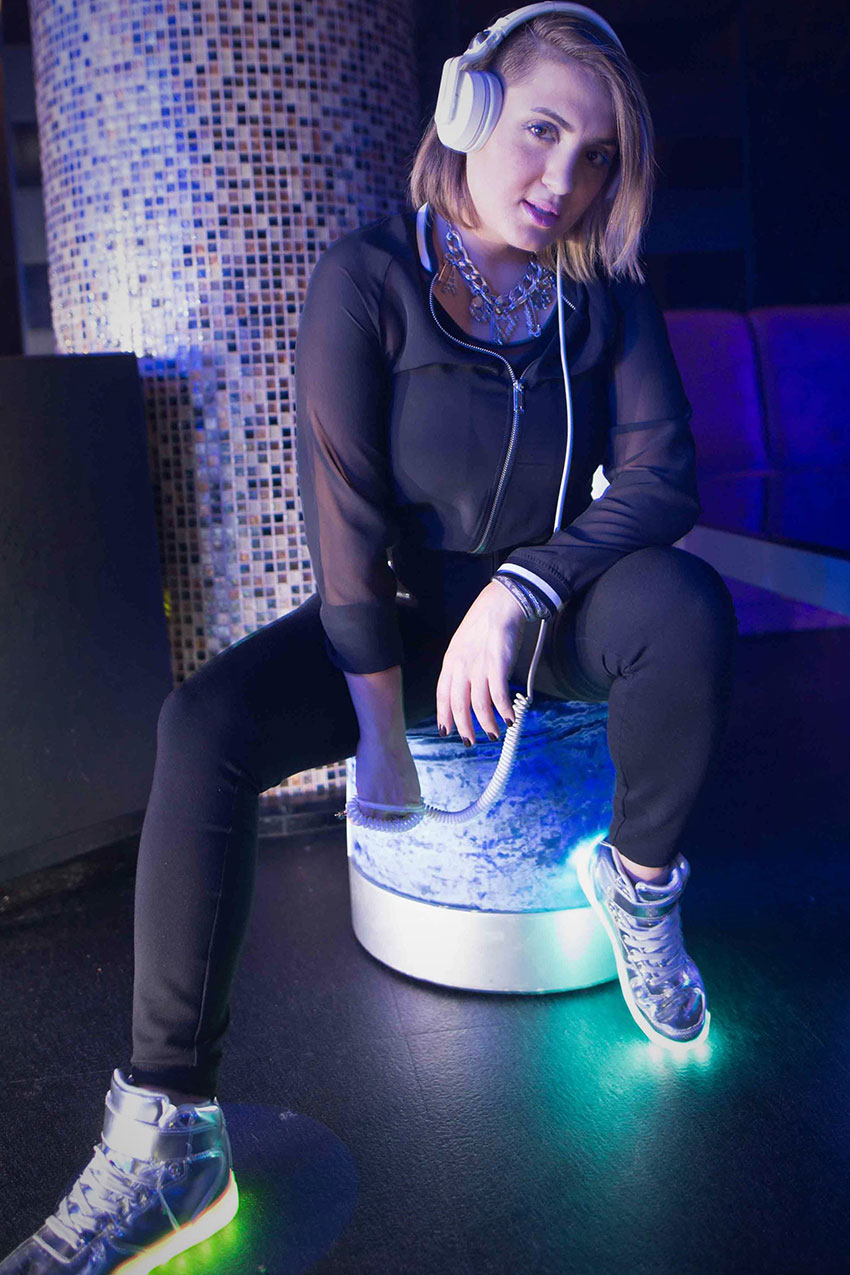 How far is the club experience shaped by cultural norms?
Knowing about the clubbing scene abroad, there is one rule that makes a club famous. Making it to the guest-list is a privilege; exclusivity is key! In the Middle East the age group is very mixed. We are talking between 25 until 50 or older, which can be a bit challenging some times as age groups have different tastes so you would need to create certain signature nights to divide them. Many special occasions like Birthdays, Engagements and Bachelorette parties are best celebrated in a club.
How is music transformed in the hands of a DJ?
The key is playing the right track in the right time and stringing it together with a few excellent records! Every DJ has his/her own secret recipe depending on their style. To put it simply: The key a perfect performance is proper preparation before your set.
Is there anything left on your DJ bucket list that you still want to achieve?
I am still young and there are definitely a few venues I am dreaming to play in. I also am looking to produce one day and work with my favourite artists, but I try to take things slow and each step at a time.
Photo credit: Hossam Younes- Yalla Nightlife