A Performing Arts Prodigy
The vocalist, actor, and composer, Ahmed El Shamy, has been passionate about Arts of all kinds since childhood. The Homes Have Secrets star has pulled out all the stops to make his lifelong dreams a reality, and he surpassed his goals with milestones. We asked Ahmed El Shamy on his journey of hitching his wagon to a star, and this is what he told us.
How did you start your career as an artist?
I started out as a vocalist for WAMA, participating in several concerts and shows before branching out to the Cinema industry. The first acting opportunity that was posed to me was an offer to play a role in a play; however, Theatre plays are no longer considered a popular industry, so I decided to direct my path to television. I starred in a film known as 'El Akadimeya' (The Academy) before focusing more on soap operas including 'Fad Eshtebak' (Clash Break-up), ' Zawag BIl Ekrah' (A Forced Marriage) and 'El Byoot Asrar' (Homes Have Secrets). I then starred in *UNCLEAR*.
How did you discover your passion for music?
I have always sung in a choir and had friends who were as passionate about music and singing as I was. With singing being a common interest, we started out by writing our own music with trial and error, but for merely personal reasons. We had no initial intent to actually put it out there for profit, until one of our professors heard our work and decided to help us out with production and a record deal. Our albums were selling okay, and we managed to meet Hady El Bagoury and Tarek El Eryan, and that's when they directed our music videos before they quickly went viral.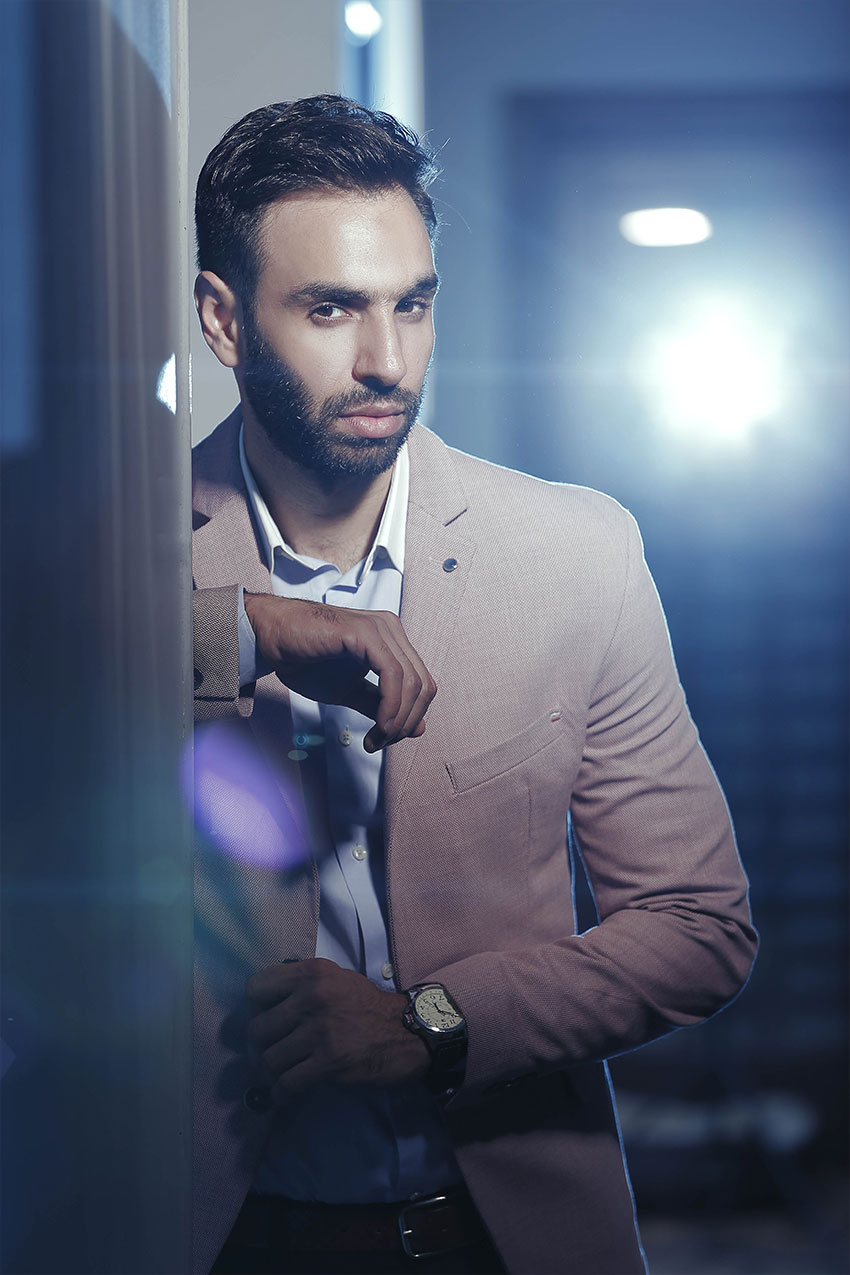 Why did you not continue your music career as a solo artist after WAMA broke-up?
WAMA never actually broke up. We just realized that we take way too long producing a single album, which is further delayed due to tours as well as one of us having to film a movie or a show, and it all just got too hectic. Producing an album after ages of discussing how to perfect our work would usually take four to five years, which really beats the purpose of singing for a living. However, we never actually broke up.
How did you shift from music to acting?
I have never even thought about acting for a living, ever. It was always music that I was so passionate about and was excited to make a living out of. What happened was almost merely coincidental; a couple of friends of mine who were directing the play I previously mentioned, offered me a role in the play saying that they needed a talented vocalist for a role and could not think of anyone else who would execute it better, but things did not turn out particularly well in the theatre industry for me; however, I liked the idea of giving acting a shot, and that's when things took off from there.
How important are academic studies in acting and such?
There are those who are undoubtedly naturally talented, and that's what makes academic studies ideal for them. They get to learn how to properly use their talents and what to avoid when acting or singing. Everyone needs training no matter how talented they are, in order to be directed to the right path. So if you're 70% talented, taking these courses would heighten your abilities to up to a 100% in my opinion.
You act, you write music, and you sing. Which of those is closest to your heart?
It's not quite a matter of liking music more than acting, than it is one of loving how it feels to perform on stage in front of a large live audience. It's exhilarating, and can only be truly felt if you perform as a vocalist or an actor in a play.
What projects are you currently working on?
I have recently been filmed in the upcoming 'Mawlana' (Our Majesty), which was produced by Dr. Mohamed El Adl, written by Ibrahim Issa and directed by Magdy Ahmed Aly. I star with Amr Saad and Durra. As for music, I'm writing some pieces with WAMA and I'm also working on exploring a genre I never tried stepping into its world before now, so that's something I'm really looking forward to.
What's something your fans don't know about you?
I'm quite a spontaneous person. There's not much that people don't already know about me or would be surprised to know.
What given piece of advice do you live by?
Dr. Mohamed El Adl has recently given me a piece of advice that's certainly worth its weight in gold. He said "You're not replacing your music career with acting. You need to acknowledge that the roles you're playing are because you are an actor as well as a musician." It has helped me take this career path more seriously.
If you had never joined WAMA, what would you be doing now?
I'd be a conductor, for sure!
What's holding you back from being a conductor now?
It's insanely difficult! I would need ample time to master such an extremely difficult profession by doing incalculable academic studies, which I sadly don't have time for.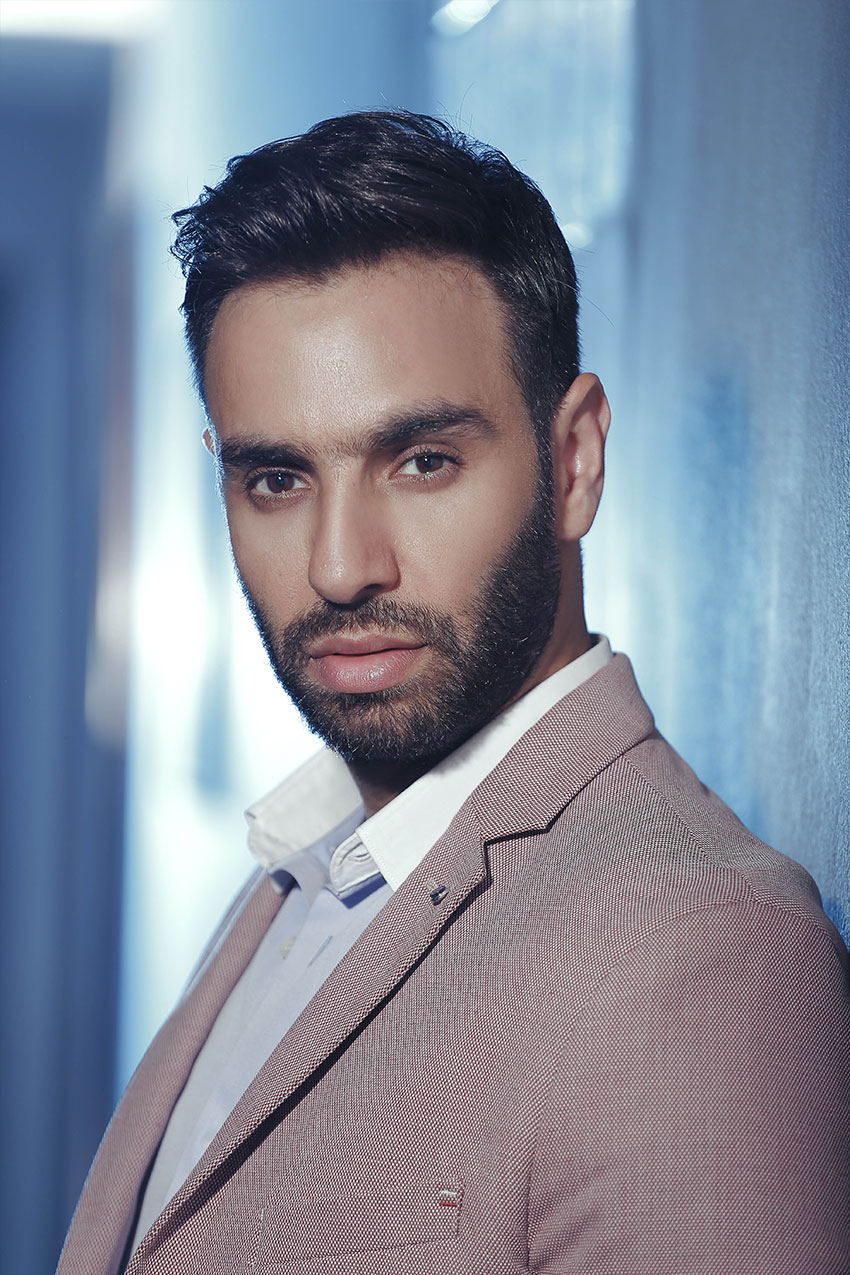 What do you do in your free time?
I usually hang out with my friends, and even then we still discuss music and business.
Are there any goals you have not yet achieved?
Of course! I still await the day I star in a comedy movie, as well as in a show like SNL.
What message would you send to those who look up to you?
That it's never too late to chase your dreams.
Photography by: Mino
Hair by: Zizo
Styling by: Raghda Helmy