Igniting the Firebreak of Success
We've all undoubtedly heard about 'Ignite' and its growing success in leaps and bounds. (in)sight got together with the shrewd mind behind Cairo's most talked about Fitness Centre, and he told us all about his journey of carving inroads for Performance Training in Egypt.
When did you discover your passion for Sports? And how did you end up making fitness a lifestyle?
I discovered my passion for sports at around the age of five when I first started going to the sports club and participating in a wide variety of fitness activities. I had too much energy and sports were a great way for me to exert my extra stamina without getting myself in trouble. It was also a brilliant way for me to make new friends.
Who motivated you the most during your journey to start 'Ignite'?
My mum and my older sister. They always encouraged me to keep going especially during the hardest times. When everything seemed impossible, they never failed to give me that extra push!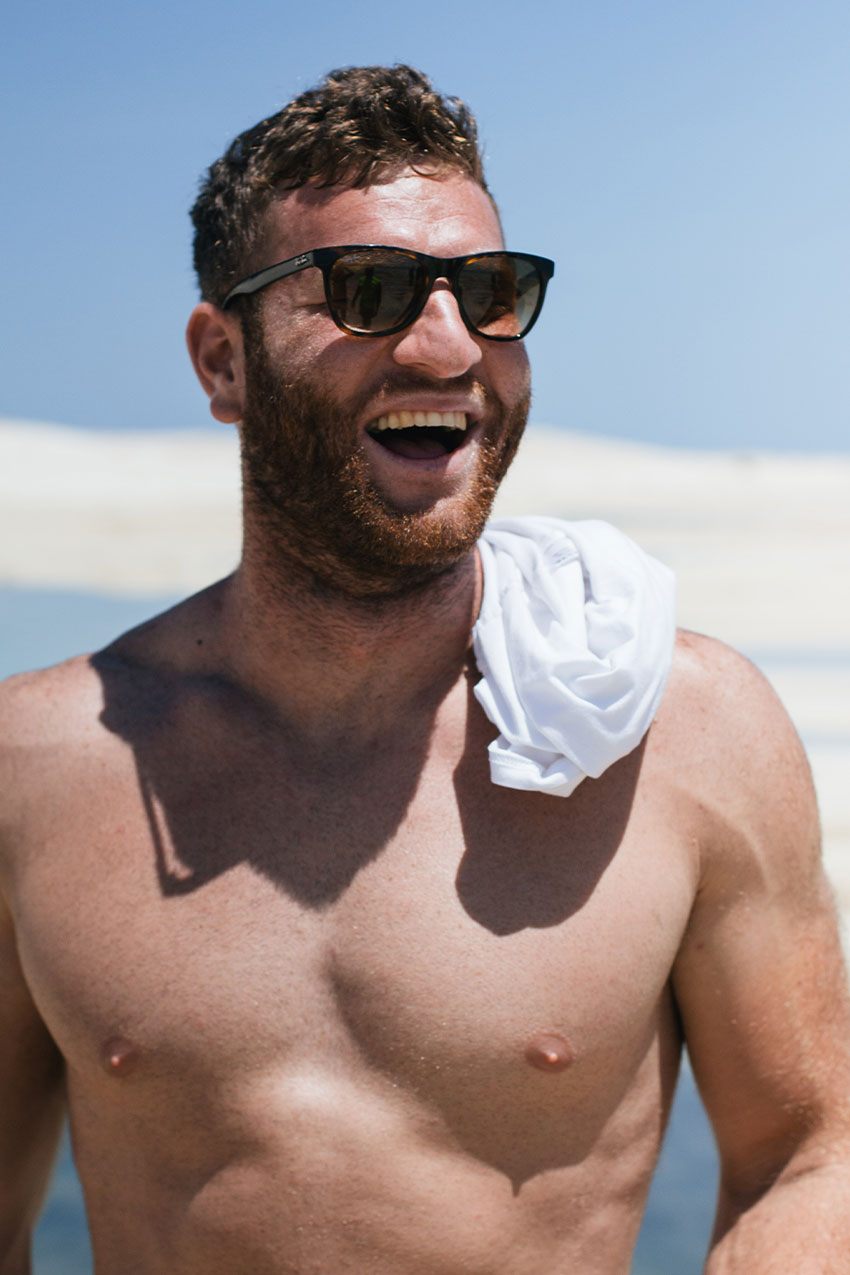 Is there a particular reason as to why you chose the name 'Ignite' for your business?
I truly believe that everyone has a comfort zone of which they seldom attempt to step out for their own sake, so I decided I wanted to push those who needed a helping hand that guides them outside their safe circle in order to achieve their goals. I like to think of this helping hand as a spark or a flame that lights the very beginning of the road; this is where the name 'Ignite' came from. It's the torch that leads people to embarking on the journey of stepping outside of the bubble.
What motivated you to start 'Ignite', and what can you tell us about it?
I was an athlete for over 13 years; I played football in Egypt for Zamalek, Wadi Degla as well as the national team, which are all considered very competitive teams. I also played in the US for a semester and the sport there was extremely demanding and much more challenging than I had ever experienced. That experience enlightened me on how fit high-end athletes can be and proved to me how out of shape we are as Egyptian athletes! Later on, I felt that I have had enough of that particular sport and redirected my passion towards physical training. That's when I decided I wanted to help as many athletes as possible to reach their full potential through the science of performance training. Performance training is the science used with professional athletes around the globe but particularly in Europe and the US. It has only met raging successful for decades; in Rio 2016 Olympics for instance, we saw how the USA team and many of their athletes were breaking countless records, mainly because they use science to train their athletes. Our programs differ based on the fitness level of the athlete we are dealing with, their inherent physical capabilities, their sport, their goals, their level of competition and their professionalism.
What are the services provided by 'Ignite'?
Performance Training for elite athletes, Performance Training for amateur athletes, Sports Camps, Corporate Team Building events and Educational Seminars/Workshops.
On what basis do you choose your coaches at 'Ignite'?
We select our coaches on very specific criteria that I've learned through scientific research and personal experience from training.
Do you believe that a big part of transformation journey is based on the type of food that enters the body?
Definitely. Proper nutrition=better performance!
How does it feel being responsible for transforming lives?
It can sometimes be scary, but that responsibility helps me wake up every day knowing that my life has great potential meaning.
How do you feel when you see the transformation that you have made to a person? And do you keep track of one's journey?
It feels great of course, but without their own hard work and dedication, it would never be possible. We certainly do, in the event that someone wants to make us part of it.
Do you ever skip workouts?
I'm human! Some days are so hectic at work that I do not exactly have the capacity to slack-off. Working out actually betters my mood and makes my day feel much more positive, so I often refuse to skip workouts on most days!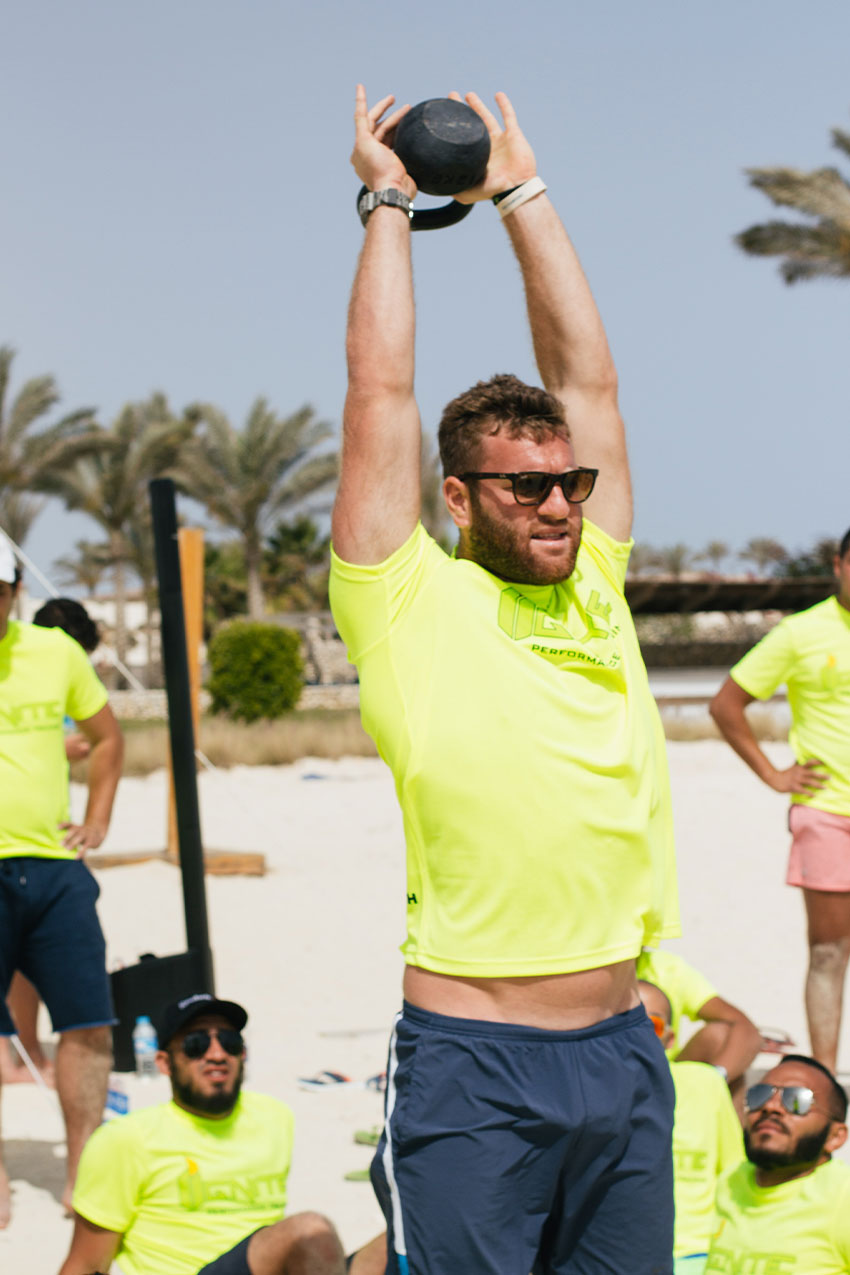 What motivates you to continue even under stress?
I'm completely aware that life has its flaws; it will never be an impeccable paradise. So I need to constantly remind myself that when things get overwhelming, the phase will just pass and won't stay like that forever.
How did social media contribute to your success as a person and to 'Ignite's' success?
It put me under the spotlight for sure, and it was through it that people learnt about 'Ignite' and what it is. But that's as far as the contribution goes. Other than that, hard work, sleepless nights and a lot of heartache is what really brought 'Ignite' to where it is at present.
Can you give a fitness or health recommendation or to our readers?
Don't stress too much, don't take things personally and take it easy!