The Bewitching Talent
By: Jasmen Edward
He combines comedy with drama, Egyptian looks with handsomeness. His secret blend of comedy and talent exceeds all expectations. He never fails to put a smile on our faces, thanks to his natural sense of humor and spontaneous jokes. Even when he has a dramatic role, he succeeds to excel it brilliantly. Mohamed Chahin opened to us like he never did before!
How did you discover your passion for acting?
I started acting during my university years, I took acting workshops with Khaled Galal, after that I started digging my path in acting.
What are your memories from 'Hareem Kareem' (Karim's Girlfriend's)?
I consider this movie my real break. I had my name on the poster in a satisfying way. It was one of the experiences from which I learned a lot and enjoyed working on.
How did you find working with Ahmed Mekky in several consecutive works?
To be honest, Mekky is a very comfortable person to work with; we can understand one another from a sign or a look. Sometimes, we don't say exactly what's included in the script because we easily adapt together to any change happening on the spot. I'd love if we worked together on any project soon.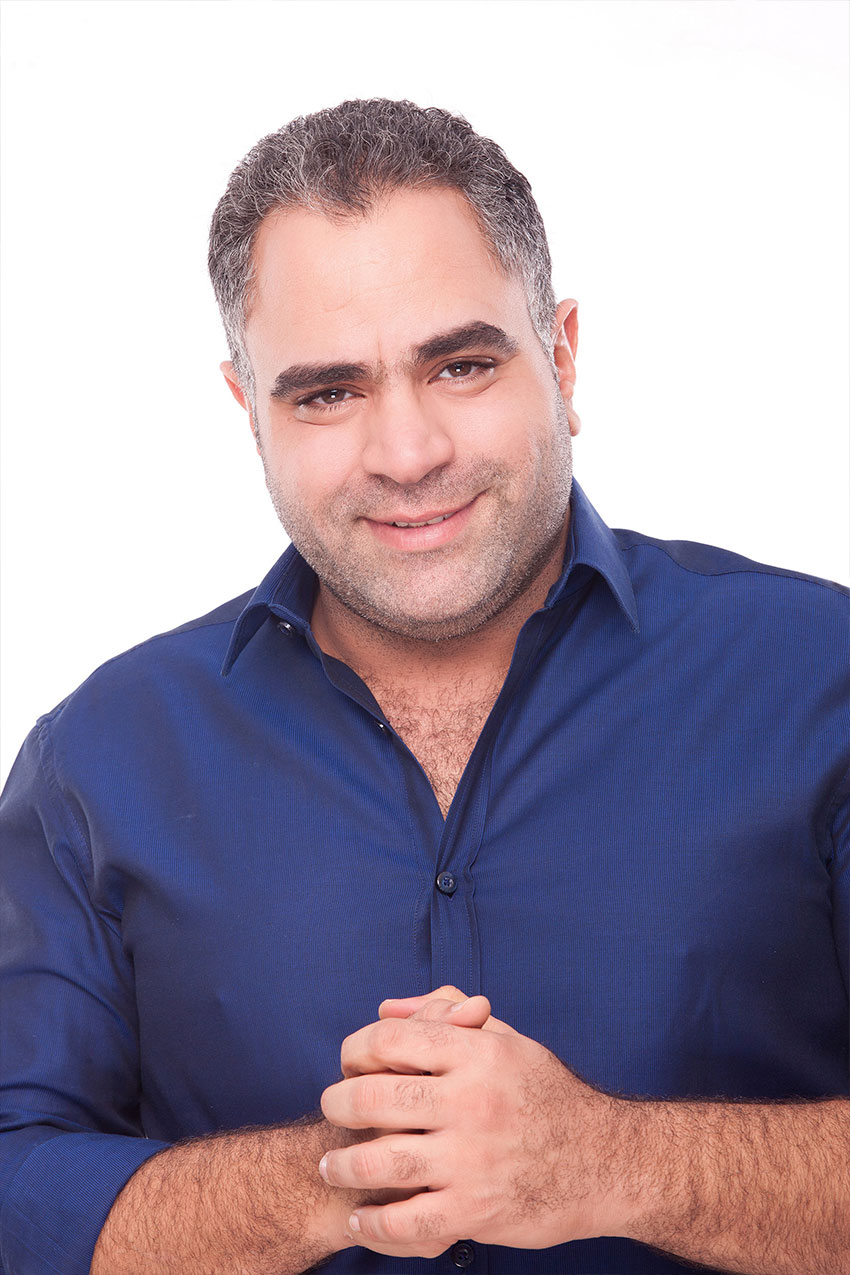 Last Ramadan you worked with superstars Mahmoud Abd Elaziz and Yehya El Fakharany, what did you learn from them?
A lot! They were super amazing, modest, and helpful. They embrace the younger actors, and try to help them with their experiences.
Which male celebrity, you believe, has the most influence on you?
I really love Fouad El Mohandes; I love all his movies and plays. His jokes were amazing and timeless. He has a special sense of humor; I wish I'd be like him one day.
What projects are you currently working on?
I'm working on a new movie with Ayten Amer and director Khaled El Halafawy. I hope that people enjoy it.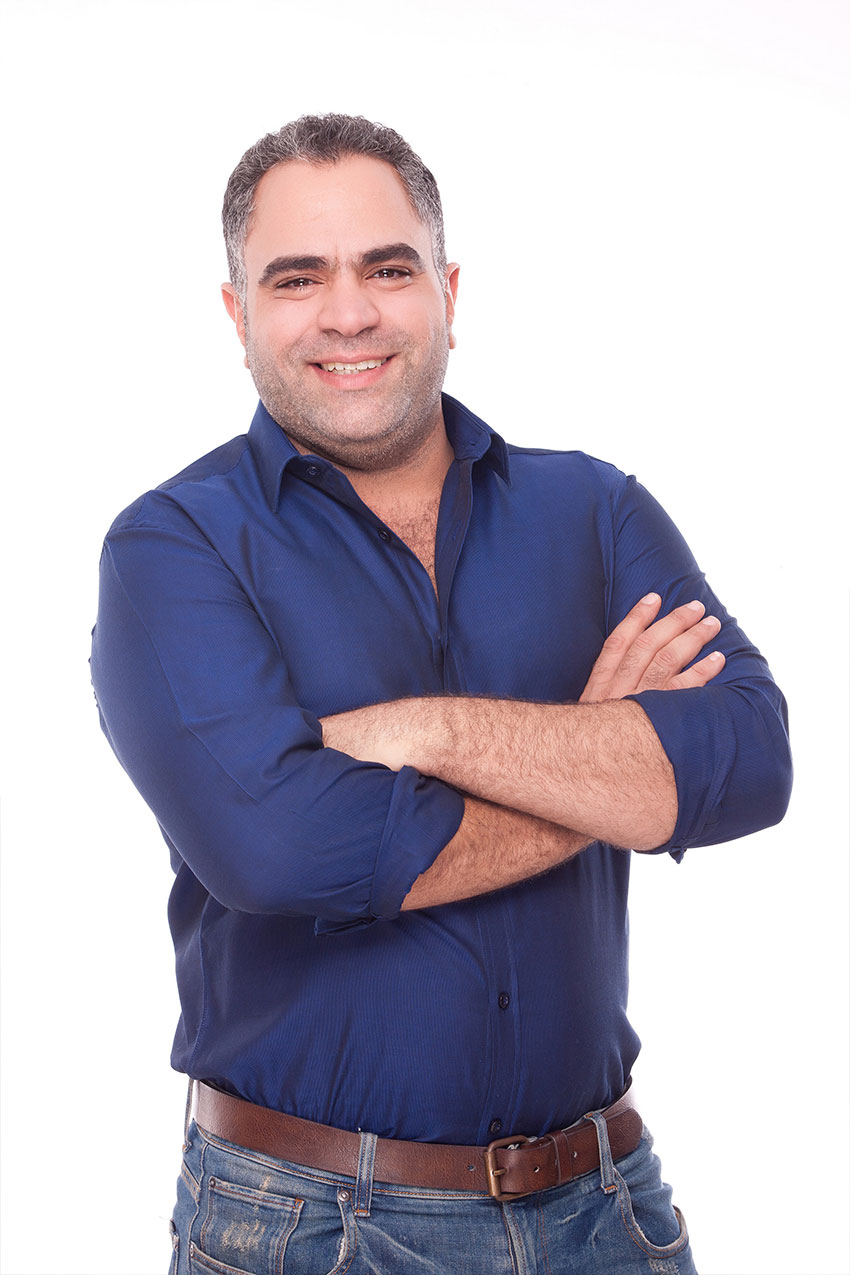 What's the one thing people would be surprised to know about you?
One thing that people will not notice about me, as most of my highlights are comic roles, is that I'm nervous by nature, yet I really love watching cartoons and I still buy Mickey magazines.
Who inspired you to pursue your dream?
During my university years, we had a director called Hussein Mahmoud, he used to direct our plays; he was very intellectual, well educated, civilized, and he had a very good taste and view about life. Indeed, he contributed a lot to my success and he inspired me.
What is the best advice that you've been given?
Long time ago, Khaled Galal used to teach us the power of the word "No" if we're not satisfied with what we were offered. During several seasons of 'Tamer & Shawkeya', I received a lot of offers, and I had the courage to refuse them because I did not feel that they would have added to my resume as an actor, neither were they suitable for the plan that I have envisioned for my my career path.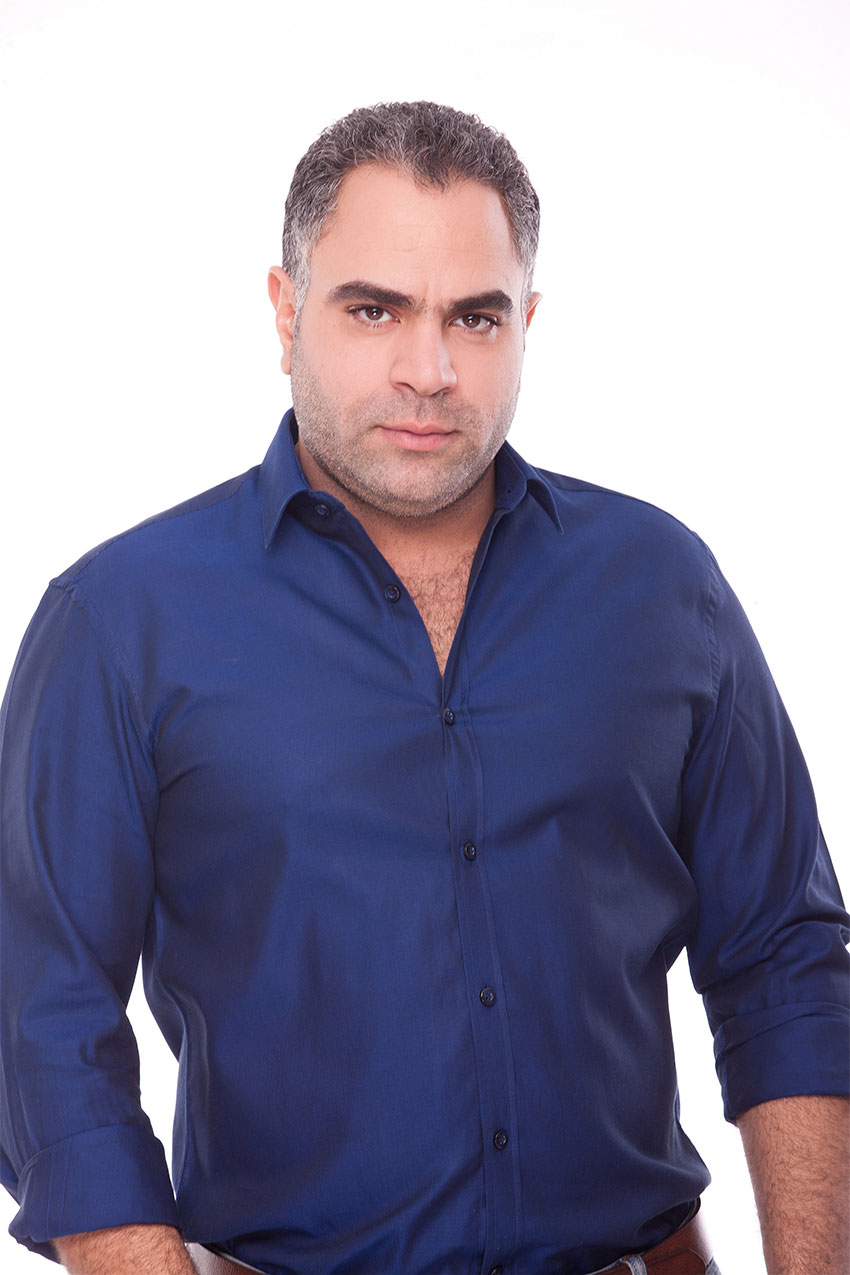 What, do you think, is the most suitable gift to be offered to a man?
It depends from one person to another; I cannot choose something specific because while buying a gift, I think of buying what I think is useful and suitable to the person.
What is on your nightstand?
The air conditioner's remote control, my mother's photo, my nephew's photo, my brother and his wife's photo, a photo of me when I was young, and an alarm clock.