She became a successful entrepreneur and managed to build her own company at a very young age. Her studies, motivation and perseverance helped her reach her goals and made her dreams come true. She is an enthusiastic personality who loves make-up and has thousands of Instagram followers who wait for her daily posts and advice. Meet with us the beauty influencer and successful entrepreneur, Dina Dash.
Who is Dina Dash?
I am a 24-year-old entrepreneur. I studied business marketing at AUC, graduated in 2016, and started working on my company, Dash Management, which I established in 2015. I am also interested in makeup; it's my hobby. I started posting makeup related posts on Instagram, grew a following, and started a YouTube channel in 2017. Currently, I'm trying to balance between managing my company and creating content for Instagram and YouTube.
How did you come up with the idea of starting Dash Management?
I'm not really sure there was a point where the idea just came to me. I would say though that I always knew I wanted to be my own boss. Ever since I was young, I always took matters into my own hands. It only made sense to run my own business. I thought about the idea during the summer of 2015 when I was taking a summer course. I started creating a strategy and I launched the company with DASHBeautyCon in September 2015.
Can you provide us with a description of your business?
Dash Management is a Digital Marketing and PR Agency. If I would describe our work in one sentence it would be: a brand-development and lead-generating engine. We have the means to take over a client's marketing from top to bottom, starting from influencing campaigns, video productions, photo shoots, event planning and management, public relations, production, distribution, creating strategies, and most importantly providing a steady and reliable boost in return of the client's investment.
How long have you been running Dash Management? 
Four years.
How did you get the background and skills necessary to run this type of business?
I definitely gained a lot of knowledge from studying marketing in college, but that was mainly strategy and theoretically speaking. The actual real life day-to-day work activities, I had to learn that by myself. Trial and error is the best way to describe my journey. I had a vision, I worked towards it and google was my best friend. 
What are the biggest obstacles you face while running this business?
Without a doubt, creating a team.
How did you distinguish yourself from your competitors?
I believe so much in energy. I invest a lot of my energy in my clients; it's never just a job with an ending date. I make sure that they feel like we are team and that we are always having their best interest at heart. It shows off in how we manage their brands, especially when things go wrong, which happens more often than not, they always feel they are supported 100%. For us, business ethics have always been our strong suit and it's something that makes our clients come back to us.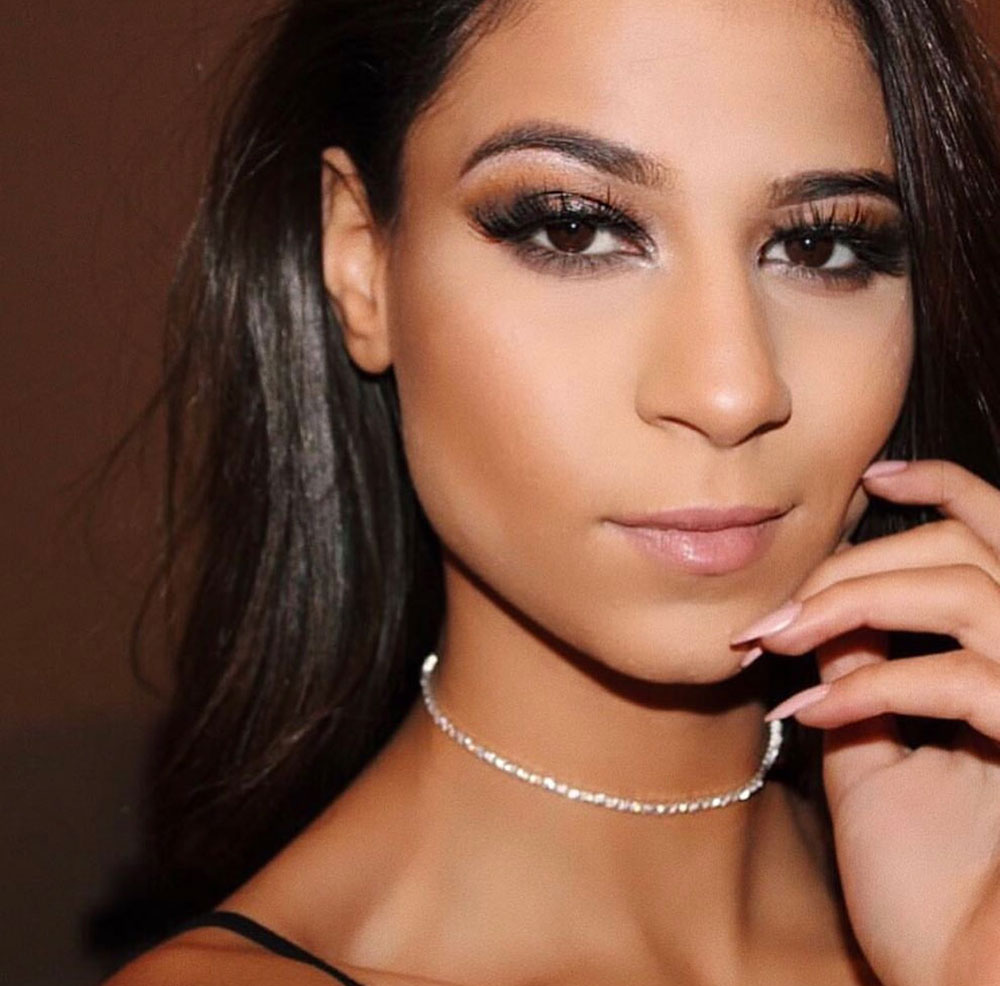 Who do you seek advice from for your business?
My fiancé. He always has the answers. I like to believe that he at least knows one thing about everything. I usually go to him when I am not sure if I'm taking the right decision and he never tells me exactly what to do, but he surely puts me on the right track.
Where do you see Dash Management in the future?
I like to believe Dash Management will continue to grow in terms of team members and client database. I do have a lot of exciting plans in mind that include expanding the scope of work and doing more activities to give back to the community.
We noticed that you are obsessed with makeup, why didn't you think of becoming a makeup artist?
No, never! I don't have the talent, the patience, nor the time to be a makeup artist.
You have just reached 100,000 subscribers on YouTube, do you not think of presenting a makeup program for your fans?
Maybe, sometime in the future. Nothing is impossible.
Do you have any future plans or goals you would like to achieve?
Sure! I plan to expand my team, create more makeup content, and be consistent with my posting. I also want to start getting back to drawing.