Photos by: Khaled Fadda
Styling by: Aya El Ganainy
Interview by: Sarah Sharaby
A real gentleman and a down-to-earth person who loves life and lives for passion. He started off his career as a soccer player, but his love for art led him to chase his dream for composing songs and acting. His real professional journey began with composing hit songs for artists like Amr Diab, Sherine, Asala, Nicole Saba, and Hamaki.  Ahmed Salah Hosny studied Business Administration, but always knew he wanted to do something different. He sacrificed his soccer career to follow his passion for art, and since then, he has been composing songs as well as acting. His acting journey started with the series 'Sharbat Loz' alongside superstar Yousra. Hosny also starred in the television series 'Hekayet Banat,' 'Hawary Bucharest,' 'Kalabsh,' and finally, 'La 'Akher Nafas' this Ramadan. He also acted alongside Ahmed Ezz in 'El Khaleya' in 2017. Hosny mesmerized his audience this year in the role of Aly El Baron, in the series 'Hekayti' alongside Yasmine Sabry. He recently acted alongside Ahmed Ezz again in his latest movie 'El Mammar,' which was a box office hit this Eid. Insight met with the star in an exclusive photoshoot for this month's cover with Khaled Fadda and we spoke about his career, life and passion.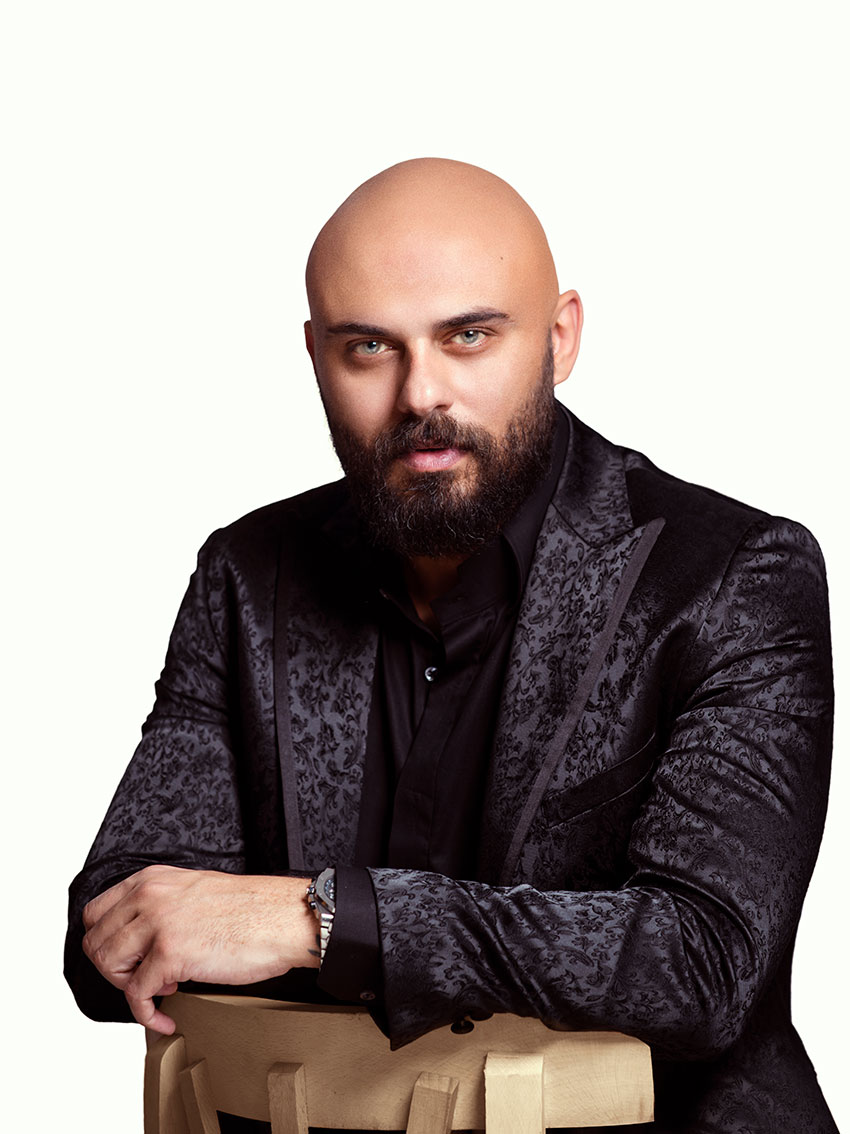 What made you leave the soccer field?
When I first started my soccer career I pursued it because I liked it and I definitely enjoy the sport, my father was a soccer player as well, but I have always wanted to act, and people used to call me crazy, so my passion for acting basically led to me to leave my soccer career and turn to acting.
When did you start your acting career?
I believe that my acting career started from the first day I acted in the series 'Sharbat Loz.' I can't say that my first acting experience was the best, but I believe that as long as there's talent then you must embrace it and work on it and push yourself to do your best.
What difficulties do you face or have you faced throughout your career?
Obstacles are everywhere; you face them every single day. It's all about your mentality and how strong and passionate you are, plus you have to have a target for every single day of your life. 
Tell us more about your role and your experience in portraying Aly El Baron in 'Hekayti.'
It was a great experience, the entire team and crew was awesome. It was a hit series because of many factors. The entire crew loved each other; we respected each other's work, privacy, effort, and will. The work atmosphere played an important role in the success of the series. I know what I am saying is cliché, but it's the truth. We were all concerned about each other's well-being. We didn't focus who played the bigger role or who was the lead actor. I appeared in the seventh episode of the series, which shows that my main target wasn't to play the lead role.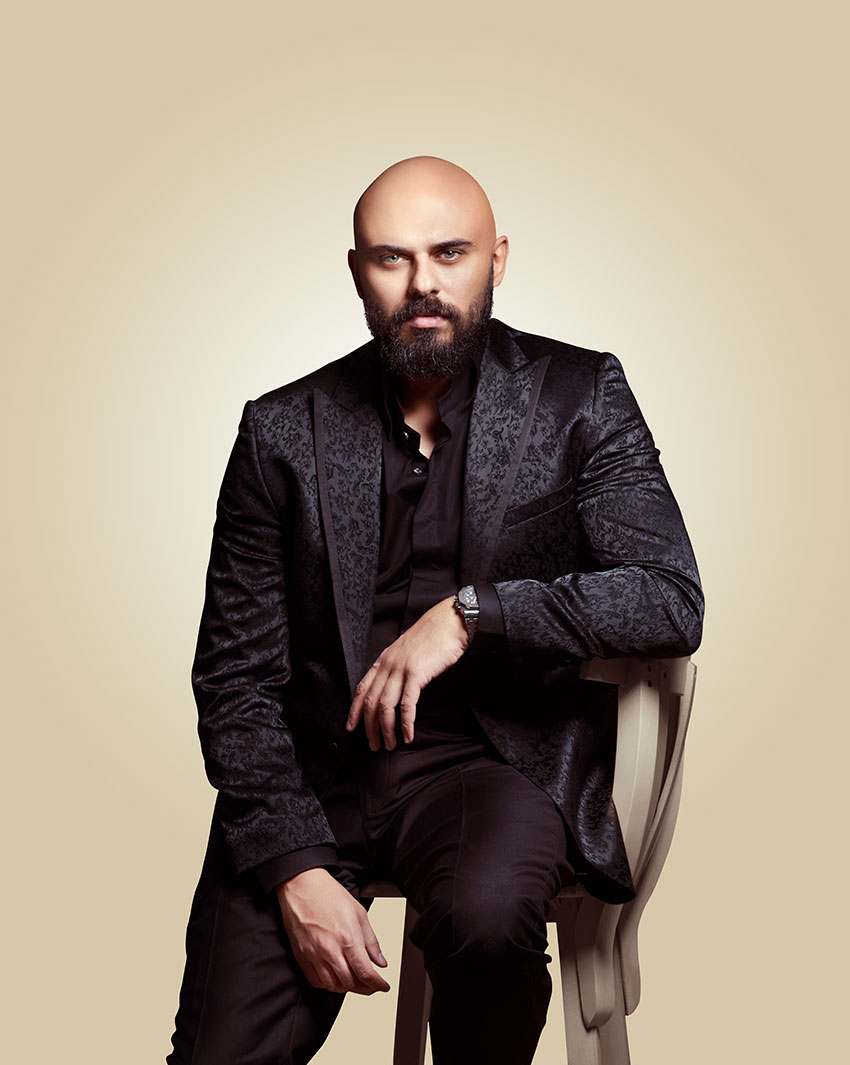 Is your real life personality similar to Aly El Baron's?
I think we are all Aly as men; it is about finding his personality within you. Each one of our parents raised us to act like Aly did in the series. We get affected once we leave our homes, the people around us start affecting our personalities. There is no way on earth that your brother, father, or cousin weren't raised not to help the poor, or to take care of their sister, or not to hurt people. There's no way they weren't raised not to be violent. We were all raised with morals and to be good people.
Why do you think the character of Aly caused such a buzz?
Recently, in the cinema and television, men have been either portrayed to be thugs, or their poor living circumstances lead them to become violent to get their rights. We have been missing the sensual and sensitive characteristics of people. Aly's character portrayed this part. The romantic genre has been missing on screens lately.
How would you describe yourself?
It's very hard to talk about myself, but I am very passionate, I love difficult tasks, I like people to challenge me and I like to challenge myself. I am a good listener.
Who are your role models?
In Egypt, I would say Adel Adham and Ahmed Ramzy. Outside of Egypt, I would say Al Pacino, Denzel Washington, Robert De Niro, Anthony Hopkins, and Marlon Brando.
Did you study anything related to acting?
I took workshops with Marwa Gabriel for six years before I started acting.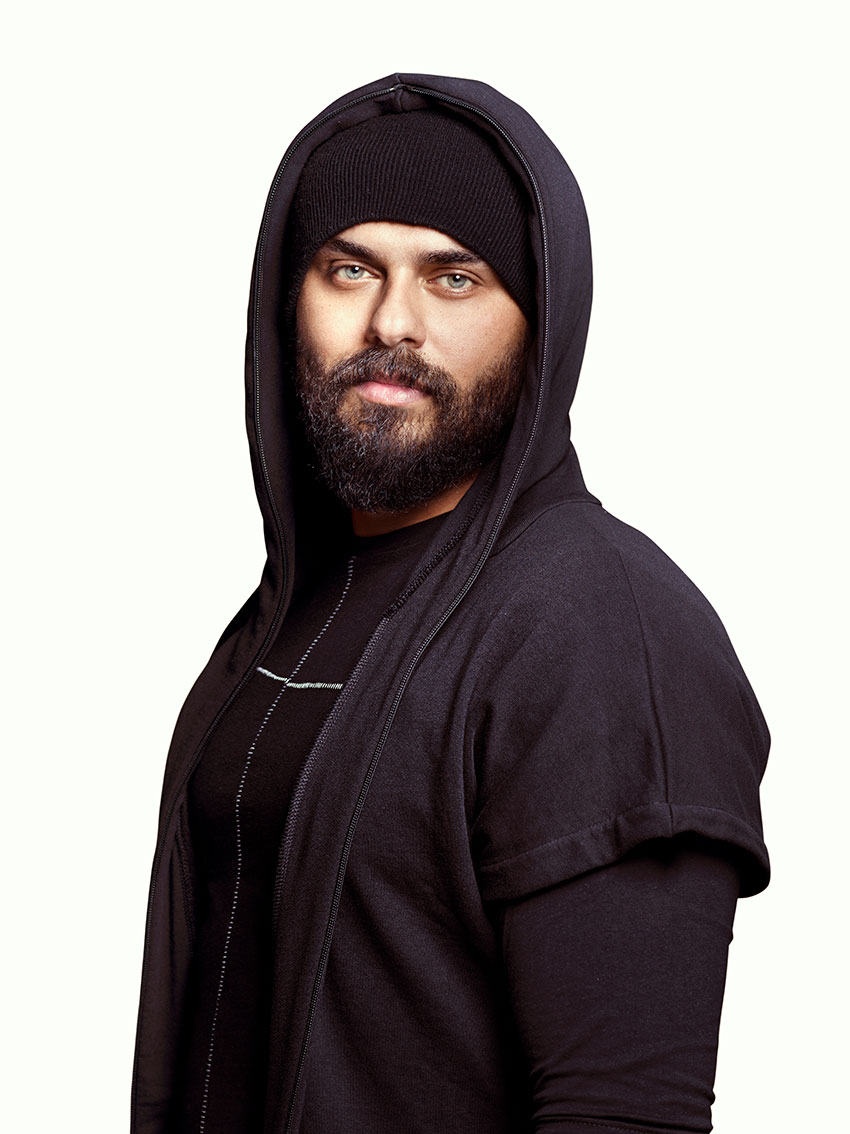 Out of all the roles you played, which one is the closest to your heart? And why?
They are all close to my heart; each role I played took a part of me with it. I always dedicate myself to the roles I play, I live it, I breathe it. It's hard to say one specific role, but of course I must say that after I saw the buzz Aly El Baron created, I am glad that people finally related to and loved a character I played.
Did you expect the success of the movie 'El Mammar'?
I never expect anything; I don't like expecting things. I like to work, do my best and give my role everything I can. I relax after I feel like I worked hard and this is when I would say my expectations come in. I believe that my hard work and efforts reach the audience through the roles I play.
What will your main focus be in your career, composing music or acting?
I will definitely be working on composing songs alongside acting. I am very conservative when it comes to choosing the artists I work with. I worked with a small number of artists; I would rather work this way because it gives me the freedom to make music when I feel the passion.  I am not forced to make music to make a living. When I feel like I have the need to compose songs, I do.
Do you enjoy acting or composing music more?
They are both related to each other. You can't have a movie or TV series without a soundtrack. But for me, it all depends on how I manage my time to be able to do both at the same time. I enjoy both acting and composing songs. 
What are your hobbies?
Definitely watching soccer and I am a basketball addict, I have always wanted to play basketball and even though I am considered tall, I was never tall enough to play the sport.
What advice would you give to aspiring actors and to people who wish to act?
I advise people who want to act to start working on themselves by taking workshops. They have to watch movies and series because you learn through watching. I advise them to work on their language and try to learn more than one language. Reading novels and looking for something that inspires them is important, not necessarily things related to acting, it could be things related to sports, animals, or anything else that inspires them. The same goes to new aspiring actors, they have to put 50% of their attention to the details, whether it's the details of the professional and well-known actors or details of the project they are working on. It's all about the details. 
How do you spend your time if you're not working? 
I take it as a recovery period after the long working hours I spend during shooting all year. I spend my time with my family, of course; I try to see my friends as much as I can. Things are easier when I have time, of course, to go out and socialize. I also go to the gym and watch what I eat.
How do you stay fit?
I used to be a professional athlete, which means that I am used to always training and trying my best to stay fit. I get depressed if I don't train.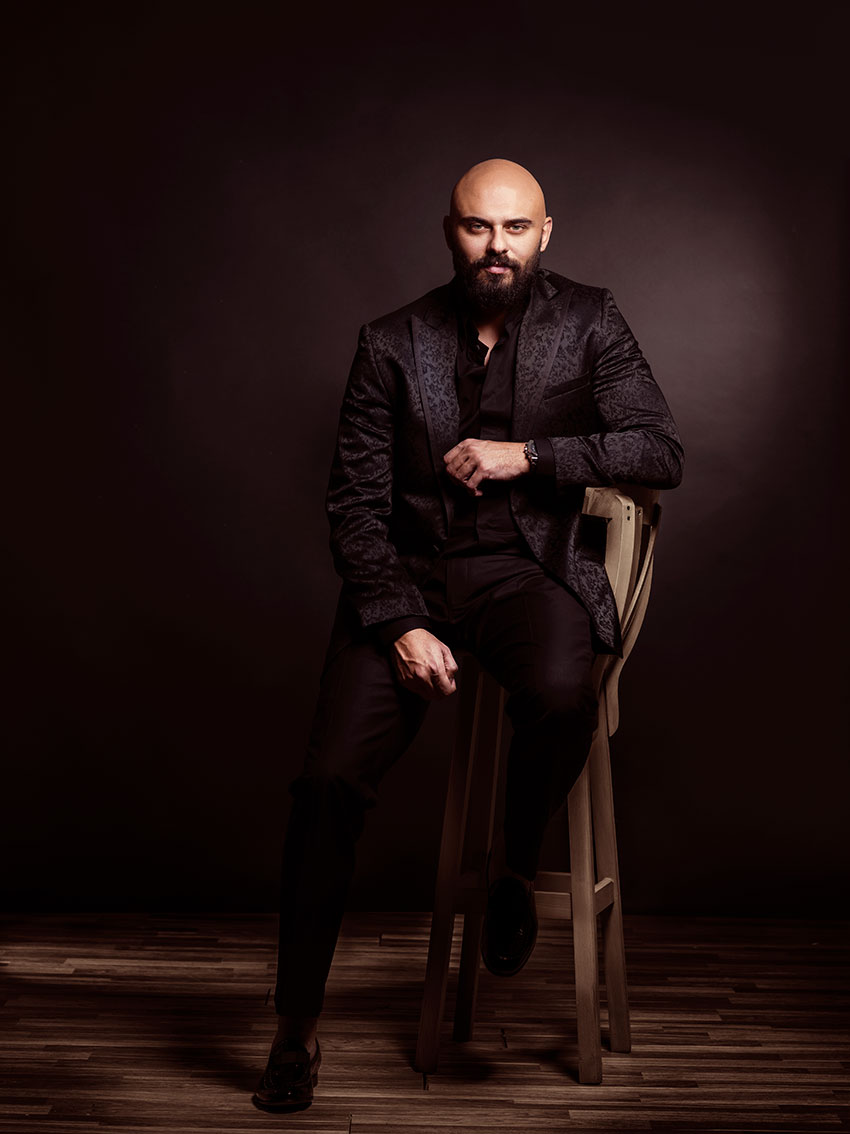 Q & A
Favourite country?
Italy.
Favourite Food?
Italian cuisine.
Favourite singers?
I Mohamed Hamaki, Amr Diab, and Sherine Abd El Wahab.
Favourite movies?
Egyptian: 'Salam Ya Sahby,' 'El Baree,' and 'Sayed Eshta' for Adel Adham.
Foreign: 'Godfather' and 'Once Upon a Time in America.'