On love, life and lyrics
Having been out of the limelight for a while now, the beautiful Lara Scandar is ready to make a magnificent comeback with her latest release 'Khalas Khalas', set to take the music scene by storm. Made famous by the popular TV show Star Academy, Lara has since matured into a true performer. Insight gets to know more about this stunning starlet…
our career really took off when you took part in Star Academy back in 2009. How has Lara Scandar evolved as a performer since then?
Star Academy was great practice for performing on stage and performing under pressure. I think I took those experiences and definitely used them to help me improve in my performances. I love being on stage, I always have.
You started performing and modelling at a very young age. How did your parents feel about it then and now?
My parents were always supportive and always encouraged both my sister and I to do what we loved. They put us in modelling and ballet classes at a very young age. I'm definitely sure it's what got me to fall in love with being on stage.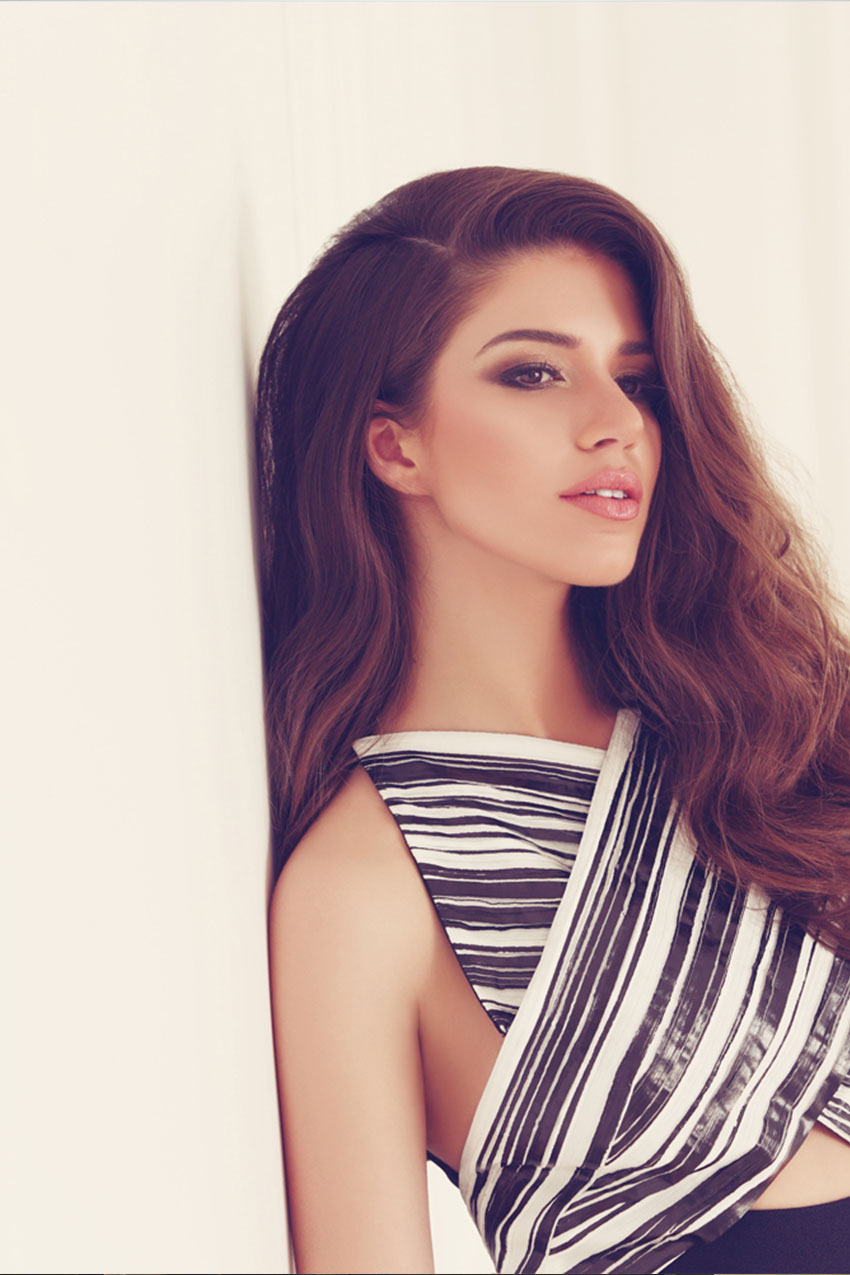 You've been away from the scene for a while. What have you been doing?
I've been recording. A lot. I also needed to take some time for myself, honestly. I've been working non-stop since the age of 18 and a part of me felt like I didn't get to enjoy the experiences I should have. I needed to take some time to live and I definitely got a lot of work done in the studio in the meantime as well.
Tell us about your new single 'Khalas Khalas'…
I love that record! I love the lyrics. They're so empowering and I could relate to it as soon as I heard it. I relived an experience and that's why I sing songs like this, for everyone who can relate. It's the perfect anthem for someone who's over an unhealthy relationship and ready to move on!
How and where will you spend this summer?
I'll be back and forth between Lebanon and Egypt this summer. I've lots to do!
Are you a party girl or do you like to keep it quiet and relaxed?
I'm definitely not a party girl. It takes an army to get me out of my house, let alone go to a party! I'm such a homebody. I love being at home and surrounded by the people I love.
Who are your favourite artists and DJ's?
I'm not well versed on DJ's but my favourite artist is definitely Ed Sheeran. He's such an amazing songwriter.
What's your favourite holiday destination in Egypt? And abroad?
I love Aswan. It's such a beautiful and peaceful place. So rich in history and just so beautiful. Anyone who knows me knows I love to travel. I go crazy if I'm in one place for too long, so I'd say anywhere. Maybe Italy a bit more than other places.
What's the beauty product you can't go on holiday without?
I can't pick just one. That's too difficult. I travel with almost an entire suitcase of cosmetics!
What's your fitness regime to stay looking so good?
I work out as often as I can, meaning when I'm home in Egypt. I'm naturally a healthy eater and I believe in moderation. I'm not one to starve myself. I think it's stupid and you never enjoy it. If I want that burger, I'll eat it. I think as long as you work out regularly and eat right, you'll be fine.
If you were to blog about something, what would it be? Food, fashion, music…
I don't think I could pick just one. I think I'd have a lifestyle blog where I could tackle them all. I love food, I love fashion and my life revolves around music so it would be perfect to have a platform where I could discuss them all. I'd probably also include beauty and skin care.
You're half Lebanese and have spent a lot of time in Lebanon. How do you like it?
I love Lebanon. Most of my mom's side of the family is there and it's great because no matter how stressed I am when I'm there for work, I know I always have them and my friends there to fall back on. It's also always just a breath of fresh air and the FOOD there is just on another level.
The Lebanese have a great spirit, they seem to enjoy life to the max, whatever the circumstances. Are you the same?
I have so much respect for the Lebanese people. They've endured so much and yet they have such a good outlook on life and they continue to strive and they know how to live life. I'm a pretty optimistic person and my father always tells us to enjoy life because it only comes around once, so I'd like to think I'm the same. If I'm not then I'd like to be like that because this life is too precious and short to be brought down so often.
You once won 'Sexiest Arab Woman' award, while your image is quite natural and girl next-door. Did that come as a surprise?
If I'm not mistaken, I think I was the runner up but either way I honestly found it flattering and funny. I was 19 back then and so not trying to be sexy! It definitely came as a surprise and I think I laughed for some time before letting it sink in.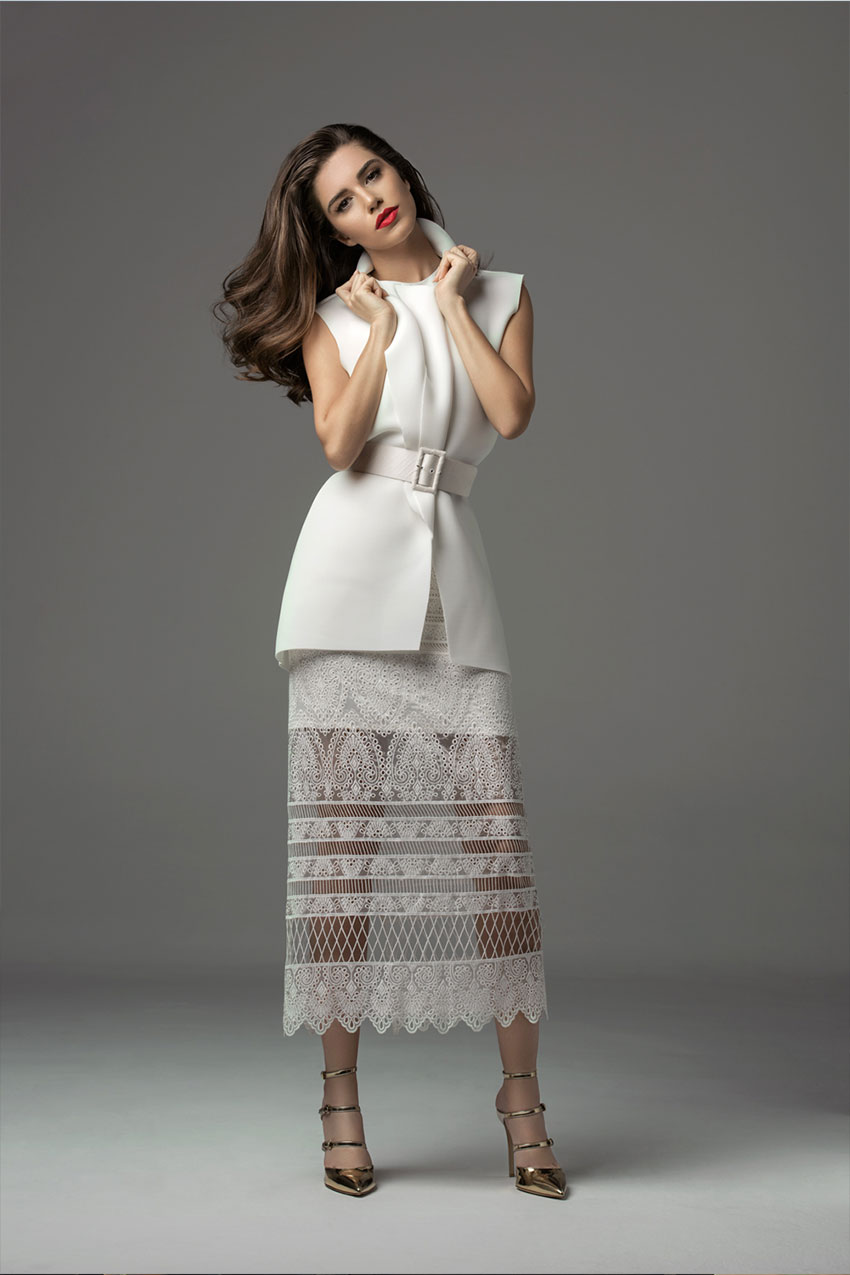 You've mentioned that you can relate to the heartache you sing about in your songs. Why is that?
Who hasn't been able to relate to heartache? We've all loved and had our hearts broken. If someone hasn't then I doubt they've lived.
What's the best relationship advice you've ever been given? Do you use it?
I don't believe in relationship advice. Everything in life is relative so every relationship is relative depending on the two people involved. I can't give or take advice from someone who isn't in my shoes. Of course there are the basic advices like trust, respect, and all that but if you need someone to give you advice on that then you're not doing it right to begin with.
What's on the horizon for Lara Scandar? What shall we expect to see next?
Khalas was the first single off my new album, so definitely expect a few more singles to come out before the album actually does. Oh, and there's also so much more Arabic!