Ramy DJunkie
A Connoisseur of Music
Nothing beats Ramy DJunkie's waves of mellifluously mixed electronic tunes inadvertently leaving you in euphoric bliss that lasts all week. DJunkie is one of the few Egyptian musicians to go international, making it to Europe and the Gulf region. We got to speak to the music prodigy, and this is what he told us.
By:Mayar El-Shamy
How would you describe yourself the way you think your audience views you VS. the way you see yourself?
I think the audience sees me as high, drunk, colourful, possibly gay, hipster who's very into what I'm doing and a very busy, but happy, individual. The way I see myself however, or the way I actually am is a little different. My nickname is DJunkie, but this has more to do with the music than my life. I don't do drugs; I don't drink; I don't smoke, but I really am colourful and enjoy celebrating music. I might be a hipster in my own way, but I'm not gay, I'm straight [laughs]. I'm not homophobic though!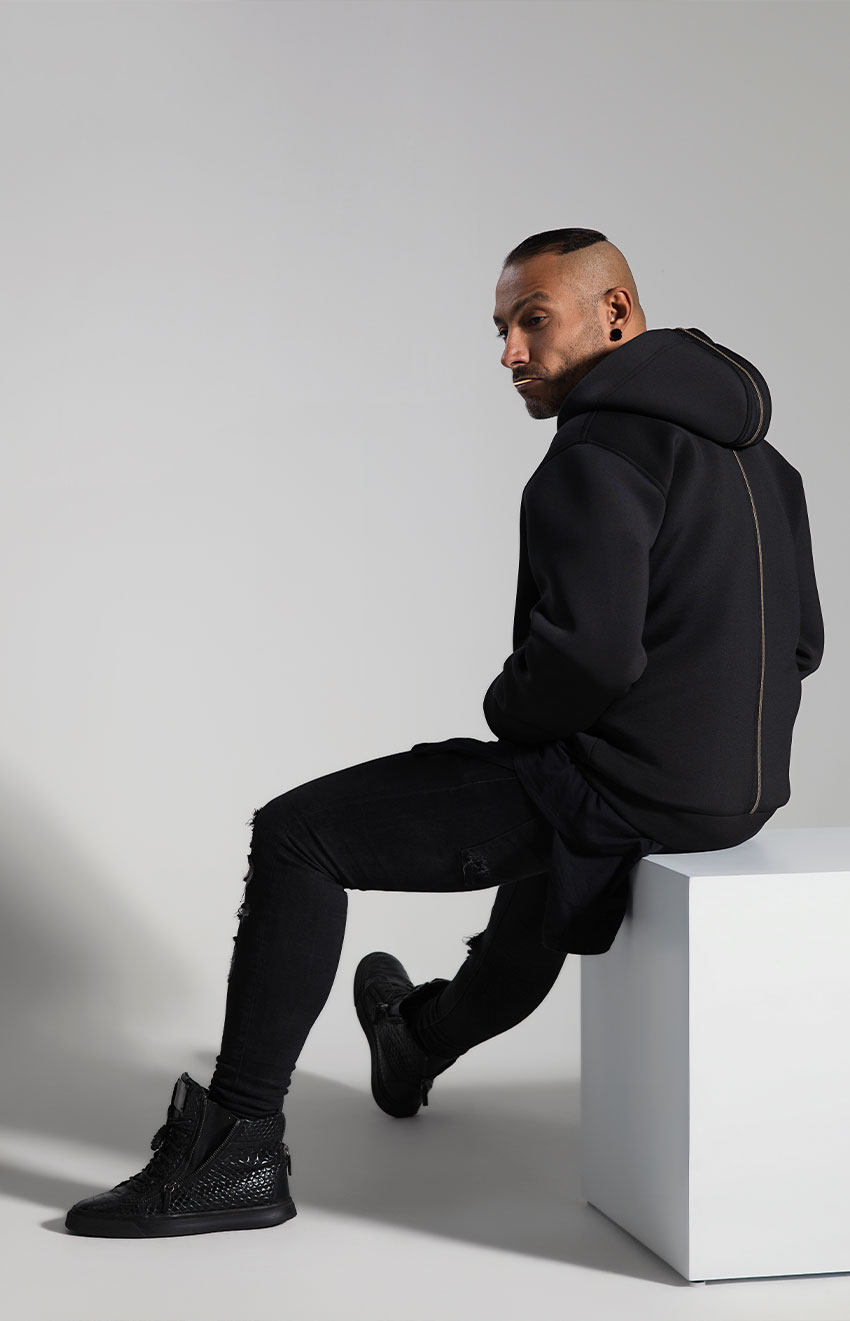 How did you first get into the social media realm?
It was back when Hi5 and MySpace were a thing along with Facebook. So it was around thirteen years ago. Then it was Twitter, Instagram, Soundcloud, Mixcloud, and Snapchat for me.
How has your social media presence helped you in your professional life?
It helps me in staying connected with my audience. Letting people know what I'm up to helps because it creates this genuine relationship that lets you communicate with your followers. They want to know something about you on a personal level, so this presence actually helps me present my product, sell it, and improve it. It makes people realize you're a real person, and not just someone they hear about but never see. It also connects you with an overseas audience, which has helped me perform in Europe and in Gulf countries.
Walk us through your journey with music.
My journey with music has perhaps begun while I was in my mother's womb; she was a music teacher, along with my father who used to play the clarinet. I grew up interested in music; as a child I would concoct sounds by banging on tables and such. I joined the school choir by the age of four or five, then the music school band at the age of six. I used to play the French accordion and the piano. During my school days, I also learned playing the cello. I stopped playing instruments at the age of eighteen. I went to university and studied music in Egypt, then I left the country to study mass communication and music as a second major. I started DJing by the age of twenty at very small parties organized by the university. Afterwards, when I travelled, I had a couple of friends who used to DJ, so I'd play along and practise with them. When I came back to Egypt and found my friends were rookie DJs, I made my first mixtape twenty years ago, and that's when I found out that I could be a DJ for a living. A year after, I had my first actual gig at a club, and ever since it's been where I'm going. I do production as well, and I DJ all the time.
How do you manage time to run your online platforms efficiently?
A few years ago, I started working in a digital design house, which is basically where I've learned a lot about social media, how to stay connected, how often you should post, and how your artwork should be structured. I manage it all on my own; no one does it for me. I've managed to be organically successful. I still haven't bought followers or employed boosting or anything of that sort. I don't have anything against it, but I like staying organic and genuine when it comes to my relationship with my audience.
Tell us about your proudest achievement.
I think it would be playing for one of the biggest underground music festivals in Europe which was the Fusion Festival in Germany, followed by playing in the Roskilde Festival in Denmark, which was only two years ago. At the same time, I still believe every successful gig that I perform is a new achievement, and they're all equally important because I take what I do very seriously and I do it with love.
Do you communicate with your followers? How so?
I do through my posts concerning my gigs and music. Anyone who sends me emails or DMS, I make sure I respond to them unless they say something irrelevant to what I do.
What is the biggest difference in your life post recognition?
Mostly, my name. I was just Ramy before, but now I'm DJunkie. The way I represent myself has also changed through my art. I still think I'm the same person before and after recognition. Perhaps before, I used to only play what I liked, but afterwards, I started to reconsider the diversity and the difference between moods, tastes and fashion and apply that to my performance to make it more relevant to my audience.
Do you think your influence on your audience is significant?
I think it is because it's genuine art; it's positive; you could see and feel that it is made with love. It is real performance rather than just random tracks played. If it wasn't, I don't think my audience would keep up with my music.
What are some of your everyday challenges?
Making music, creating new ideas, staying connected and maintaining a positive attitude. With the gigs, my challenge is to do my best every performance. I try as much as I can to share anything positive that can cheer up people who follow me. My challenge is to share only positive emotions.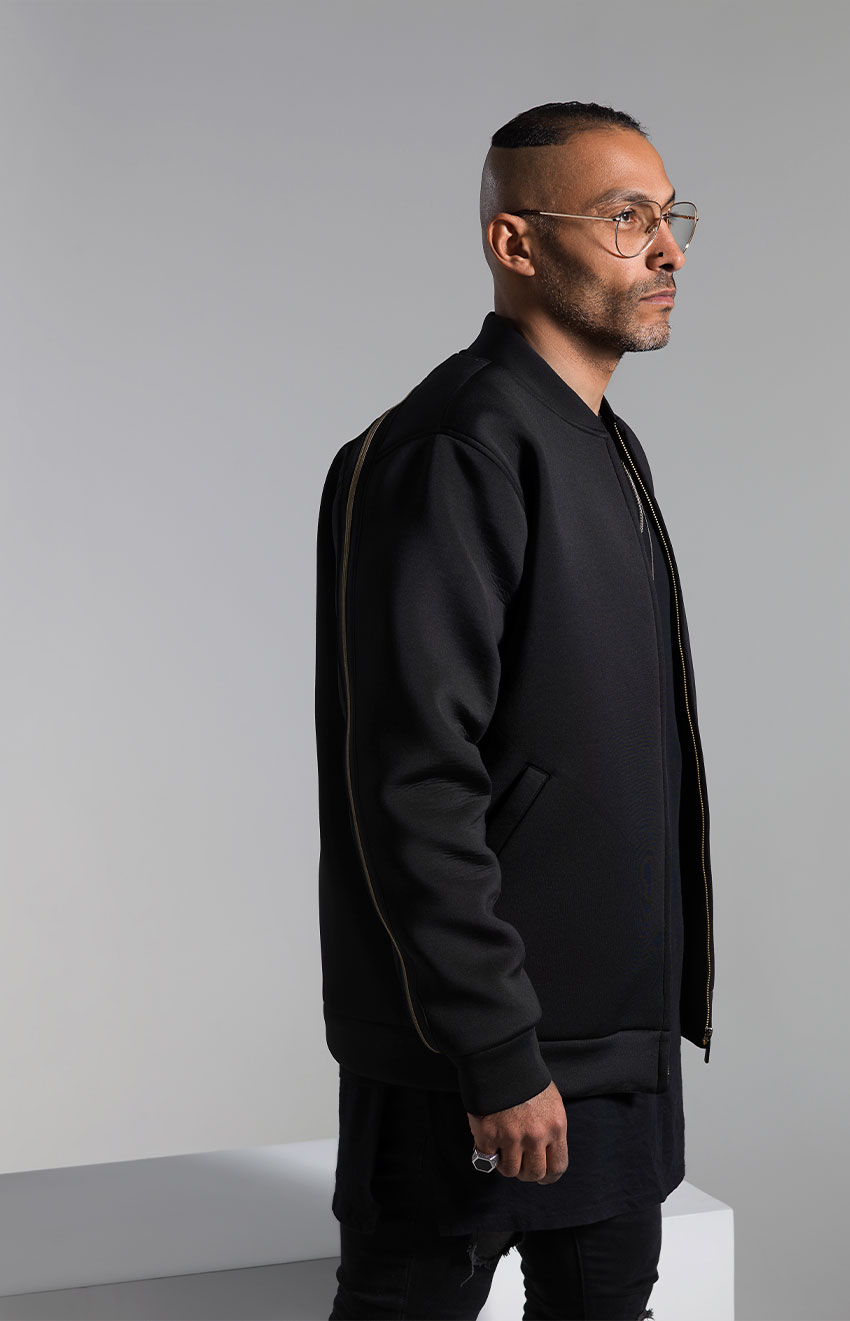 Was there a particular obstacle you had to overcome to go this far?
Mainly, I just believed in what I do. I was determined to believe in myself and follow this path, which is the main reason I came this far. Believing in myself and knowing exactly what I wanted and what the scene needed was an obstacle. Also, at that point of my life, I didn't have social media support, but I wouldn't consider that an obstacle.
What advice would you give those who want to follow in your footsteps?
Be real; stay original; find what you have that others don't, work on it and make it your fingerprint. Don't copy anyone; if you follow someone, take them as a reference but do your own thing. If you want your product to be appreciated, you have to accept different tastes and apply that to your work, while still being diverse and having your own touch.