Not only a mother of two, but fitness icon as well. Even when pregnant, she never fails to impress us with her fabulous physique. She also amazingly manages to balance between her business life and her family and has fun doing both. We met the incredible fitness icon Maya Nassar, who told us how she gets back in shape after each pregnancy, how she deals with two kids, and how she is preparing for her upcoming competitions.
What is the most challenging thing about your career?
At the moment, I would say the most challenging thing is to manage my time between my fitness, my career and my family. I'm an athlete, mother and business owner so it can be a real struggle making enough time for everything. It is all about priorities and having a set schedule. Once you have a
routine, everything falls into place. Having a routine helps me focus on my career and expanding my business. I have recently just launched an e-shop for my website!
What helped you develop your passion?
Changing my life through fitness is what developed my passion. After I went from being overweight and insecure to becoming fit, healthy and confident, I realized that I wanted to start a career in the fitness industry. I became a different person and my whole life changed simply by improving my lifestyle. I became really passionate and wanted to help others.
Do you encourage your boys to workout with you?
At the moment my boys are too young to train with me, but when they are older I certainly will. I don't allow my eldest son to use an iPad or watch TV and I strongly want to encourage him to play sports and have an active lifestyle. It is so important for children to do physical activities as it helps them become healthier and stronger both mentally and physically.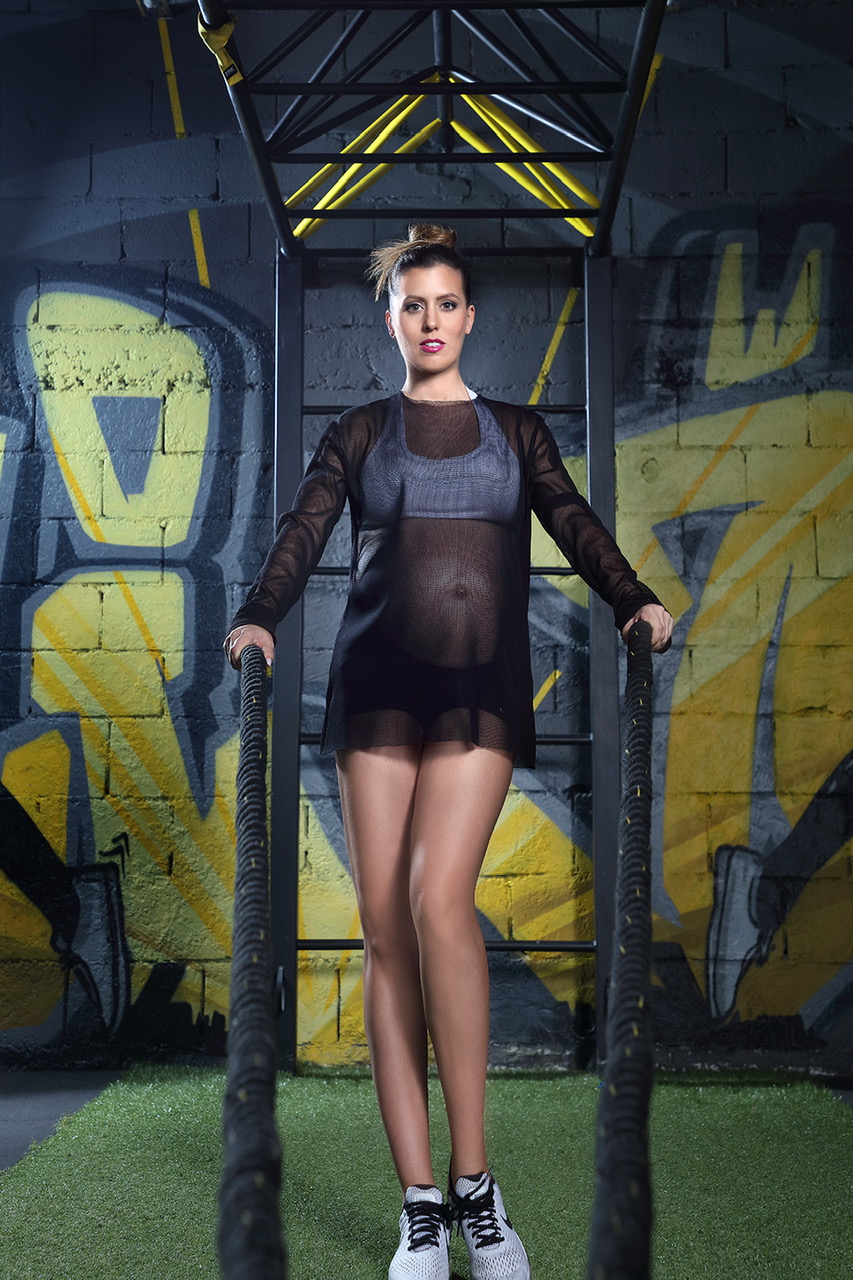 How do you feel about the upcoming competition in the UK?
I am currently training and hoping to compete in November. I would be participating in the world championships with a big fitness modeling federation in England. I just had a baby in June and my goal was to lose weight and be ready to compete within 4 months. It is definitely the most challenging thing I have ever done but I am very excited to push to my limits and hopefully compete in this contest.
What is your motto?
I live by the saying life is 10% of what happens to you and 90% how you react to it. Many times in life we may fail, have bad days or not reach our goals. This should not stop us from moving forward but empower us to learn from our mistakes. In my first competition I did not win and felt very demotivated. However, I did not give up. I learned from my mistakes and came back a year later and won first place.
How do you deal with fatigue?
With 2 kids and a business, I definitely deal with fatigue. However, as long as I sleep well, eat well and exercise regularly then I feel refreshed and energetic. I make sure I get enough sleep at night and usually do not go out during the week to cope with my busy schedule. On the other hand, naps can be a great way to deal with fatigue. If both my kids nap at the same time, then I make sure I take a nap too!
What is your favorite healthy snack?
I enjoy having a chocolate protein shake with skimmed milk and a banana. It is extremely filling and tastes almost like a milkshake. It also helps me get rid of sugar cravings.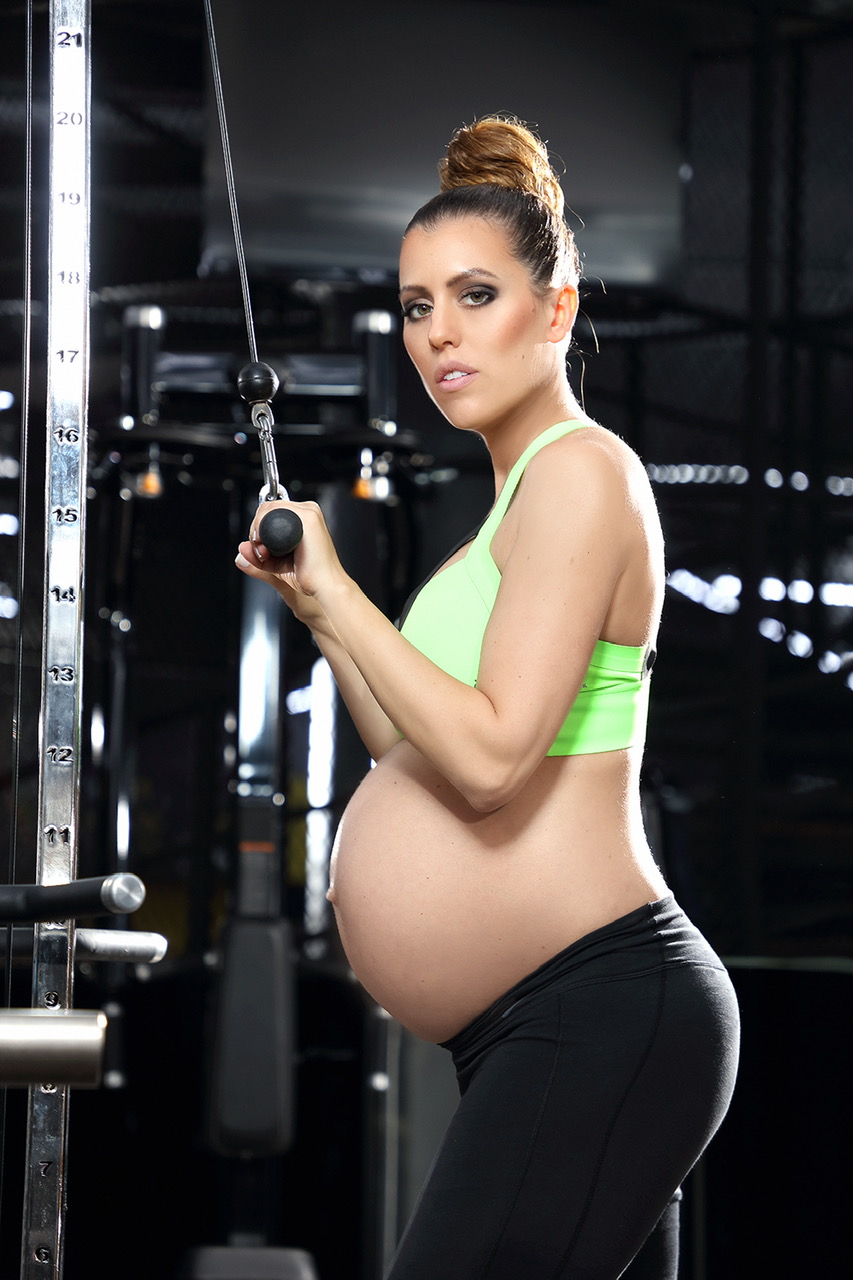 What is your favorite movie?
I love the Lion King! It was my favorite cartoon as a child and I just recently watched the movie that came out and loved it just as much.
What is your top advice for weight loss and staying in shape?
The only way to lose weight and maintain it is through diet and exercise. There are many weight loss scams that exist and promote quick and easy results with no effort and these are nothing more than gimmicks. If someone wants to lose weight, they should exercise by lifting weights, doing cardio and follow a healthy diet. The final step is consistency. It's not enough to do it for 2 or 3 weeks. It takes at least two to three months to see a difference in weight loss!
A thank you from Maya to 3 people in her life goes to…
First, I would thank my mother for supporting me personally, professionally and believing in my goals. Second, I would thank my husband for being by my side and lifting me up to reach my full potential. Finally, my kids for teaching me the true meaning of unconditional love and for bringing joy to my life.
Do you allow yourself cheat days?
Yes I do! When I am maintaining my weight, I allow myself two to three cheat meals per week. However, when training for a competition, I do not have any cheat meals. It's important to note that I have a cheat meal which means one bad meal only and not a whole day of eating whatever I want.
What's the best sport trend you witnessed?
I have recently launched online coaching which is trending at the moment. We help clients by sending them diet and exercise plans online. So far we have many online clients and they are all seeing results. The best thing about this trend is that we can help anyone, including people who live far away. We also help moms who are unable to go to the gym. We send them an exercise plan that they can do at home while their kids are sleeping or playing in the next room.
How do you think sports have changed in the past 5 years?
I believe sports have really changed for women in the last 5 years. I have personally seen more and more women start lifting weights and learning about the benefits. A lot of women are scared to lift weights because they believe it will make them masculine or have huge muscles and this is incorrect. More women are realizing that weightlifting is the best way to lose fat and tone their body.
What is a health or sports myth that you wish people would stop believing?
I wish people would stop believing that low calorie diets are the best way to lose weight. Starving yourself or skipping meals is not going to help you lose weight and will only cause you to slow down your metabolism and lose muscles. Any diet 1200 calories is considered starvation!
What's the hardest challenge you had to overcome?
I would say getting ready to compete with 2 kids and a business is probably one of my hardest challenges. Preparing to compete is always difficult but is so much harder when you have kids and need to focus on your business!
Tell our readers something only a few people know about you…
I used to be someone who would give up very easily if things were challenging or difficult. However, ever since I developed my passion of fitness, I now love challenges. I realized that I have what it takes to reach difficult goals and I am no longer intimidated by a difficult challenge.
What are your future plans?
My goal is to focus on expanding my gym and hopefully opening a third branch as we currently have 2 branches open. I am also going to launch a fit pregnancy guide which will offer diet and exercise plans for pregnant women which I will sell on my e-shop. My guide is also going to be endorsed by a gynecologist which means all the information will be credible and safe for a healthy pregnant woman to follow. The guide will be available by the end of September. Watch this space!