The Stunning Starlet
The talented Tunisian star, Dorra Zarrouk, has managed to climb the ladder of affluence by first joining a theatre group in Tunisia and later joining the cinematic scene in Egypt, where her celebrity status soared highest, making her a favourite to all of us. We were lucky enough to meet the stunning starlet, and she's given us a glimpse of the paparazzi life and a how she's made it to the top.
Tell us about your radio show 'Nakhod w Neddy' (Chit-Chat).
I did not pursue it, it was offered to me. I initially never thought of doing something like it, but I love new experiences. I have already done a lot of things in different fields, so it was about time I tried something new. I'm not changing fields, I'm still mainly an actress, but trying different things and performances are always refreshing. Something I like about the radio is that people can only hear me. I have been told that I have a unique voice, so to be able to deliver a message through only your voice is a thrilling experience. Mega FM offered me the role and I loved the idea, so I approved.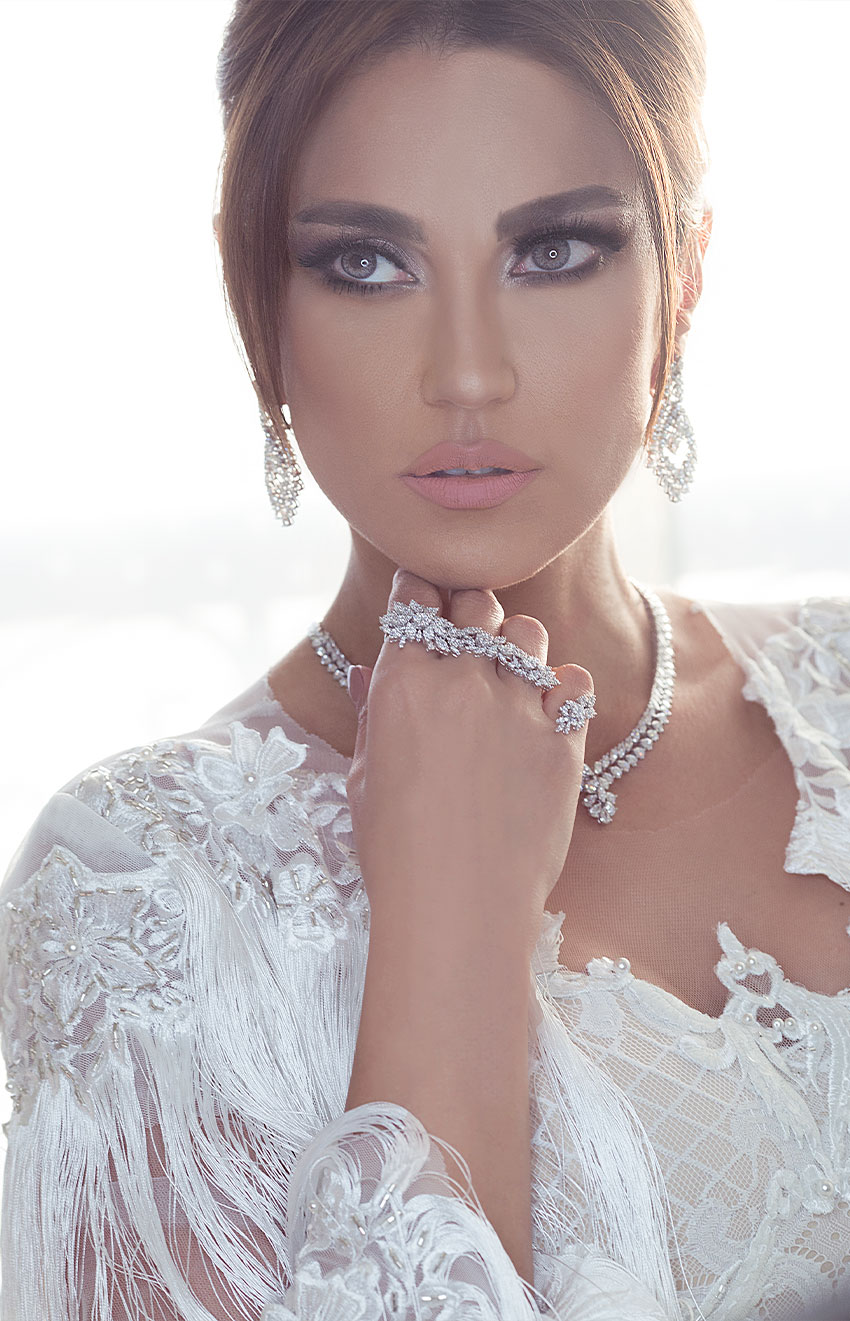 You're often chosen as a brand ambassador for many names including Juhayna Pure. According to what criteria do you accept such offers?
I always accept any respectable brands that suit my position. Before I represented Juhayna, I went to the factory to see how it's all made, I tried it myself and loved it. Before Juhayna, I represented L'azurde, which is of course a very valuable brand. As for Pure, I love how it promotes health, and I respect local companies that go that far and manage to become a number one brand. Similarly, I've represented Activia. Some brands have given me offers I refused because I don't just do it for the money, and that goes for my entire career. I have a certain image I must keep up with and an audience to impress, so I have to keep all of that in mind when I become an ambassador for any name.
We love how modest you are. How do you keep that up given your fame and popularity?
I suppose it comes naturally. It's definitely not a pretentious quality that I have to maintain. I'm only human, so sometimes I do get overwhelmed by the fame you speak of. I'm a person, like any other, who needs privacy and to just be able to have some quality time with my friends. It bothers me sometimes when I get an influx of individuals who recognize me and demand to take photos with me, knowing it could happen at any time. Sometimes it makes me feel dehumanized. And you cannot act out, because those people will only see you once in their lives, and the impression you create will last forever to them. It does, however, mean the world to me when a fan comes up and tell me they love my work, but it's just the photo taking that can sometimes be annoying.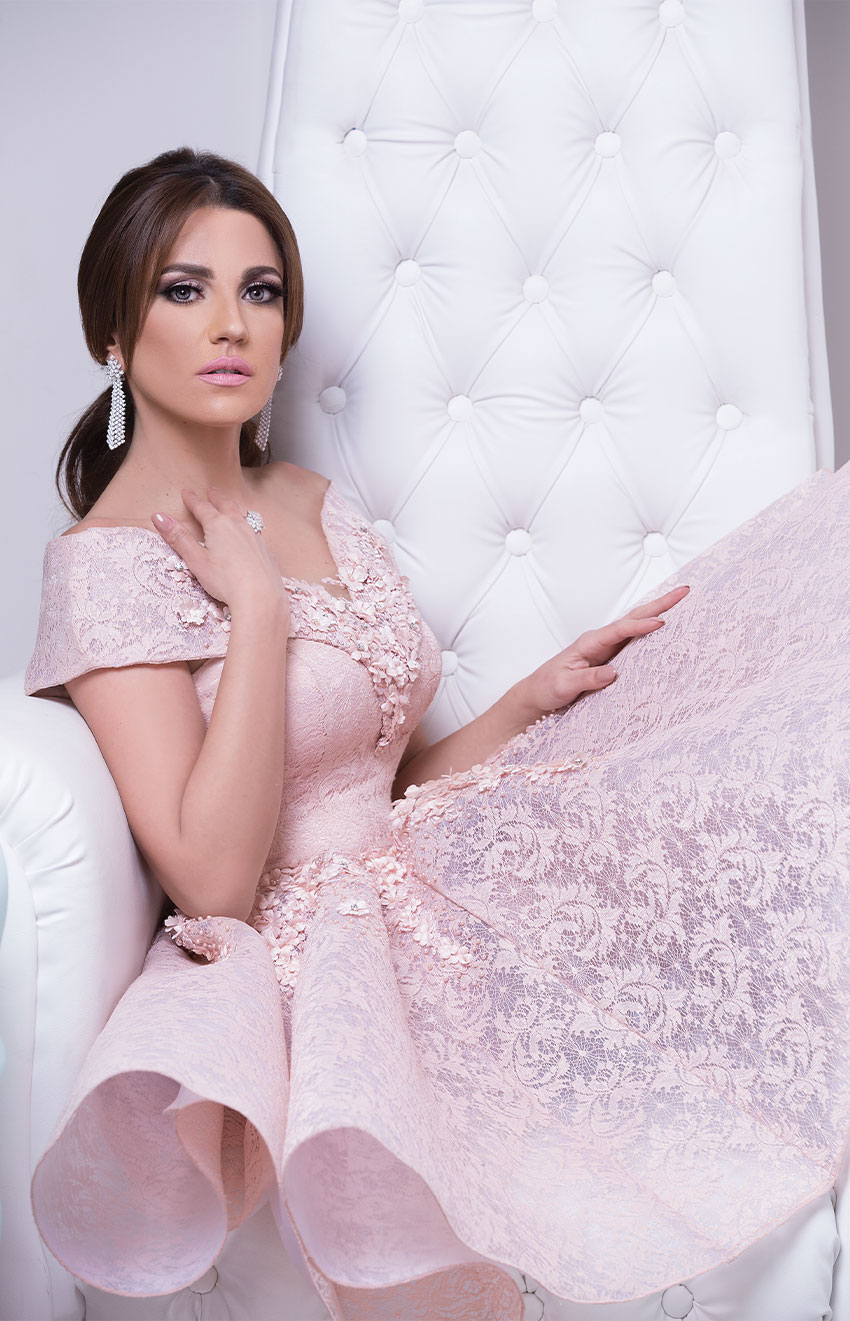 How has fame affected you?
It can be challenging to live a low-profile life. You should always expect comments on everything you do, so you have to always try to be perfect in everything you say, do and wear, which is impossible. It makes you stressed that people are scrutinizing you, and that some of these comments might be negative. I think the difficulty that comes with fame is mainly manifested in smart phones and social media. When I speak to older actresses, they tell me how they had it easier back in the day because that kind of technology did not exist back then. Today, you cannot avoid social media; you have to even keep up with it and manage it well.
So does social media work in your favour?
You could say it's positive in that you're capable of reaching your audience directly. They don't need journalism to keep up with you; you deliver your own news to them. It also makes you closer to your fans, who never cease to give you an endearing amount of love, which is a blessing of its own and shows the positive side of social media to me. As for the negatives, it can be quite stressful that people are commenting and keeping track of what you do and say at all times, so it can deplete your energy.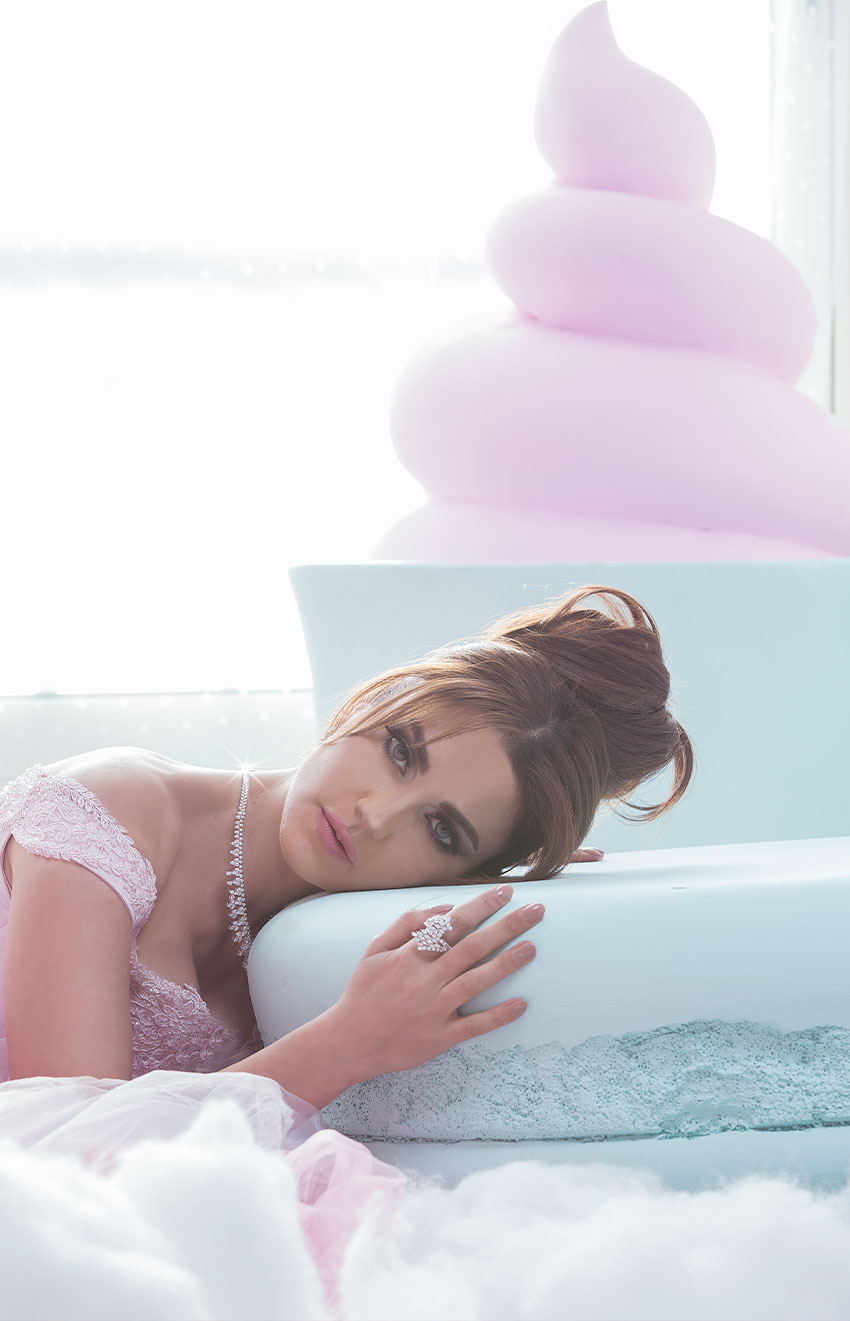 Which role were you able to relate to the most?
It's not so much a character, it was for an advertisement where I was able to portray a persona closest to myself, which was for Juhayna Pure. The pictures and the ad –they all felt natural to me. As for acting, I always choose the roles that are farthest from my own character, where I could venture with them.
Do you have any favourite roles?
Roles closest to my heart would include my role in 'Segn El Nesa' (Women's Prison). It's completely different from who I am, but it truly touched me. I also love starring in light comedies like 'Baba' (Papa) and I'm not too keen on drama. Every role I choose is special in its own way, where you can spot a small part of me in. In 'Naseby w Esmetek' (My Destiny and Your Fate) that I starred in with Hany Salama, I acted in two stories, which you could say had bits and pieces of me. I also love Egyptian folk roles because they're so different from what I'm used to.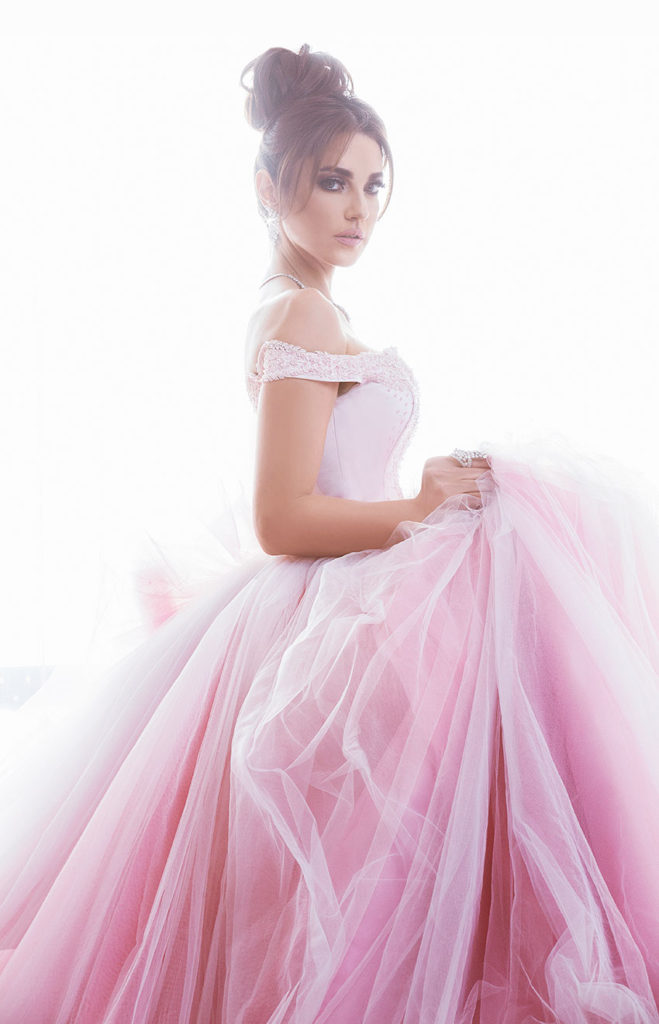 Do you think you have it all now, or do you have goals you have yet to achieve?
I'm generally a contented individual who's satisfied and grateful with what I have. I'm proud of what I achieved because I did it all on my own, without anyone's help. Especially because I'm an immigrant, which made it all the more difficult. I successfully created the image I had in mind for Dorra. But I also strive to do and be better. I'm sometimes harsh on myself with some self-constructive criticism. I never give myself a 10/10, but overall, I'm satisfied with how far I've come.
How do you prepare yourself for a certain role?
When I read the script, I have to envision myself as the character in question: if I have a hard time seeing myself acing it, I turn it down. Next, I try to imagine the details of the persona: how she talks, dresses, what her body language is like, and her appearance. I try to work it out with the script-writer and director, but I also have to be able to see it myself. I don't always live the character before I begin acting, sometimes I only live it upon acting it. Most importantly, when I'm working on two roles at the same time, I do my best not to merge the two.