The Voice of Women  
We absolutely love her show 'Heya Wa Bass' (All about Her) and how it stands out in the crowd with its unusual tips and tricks on relationships, etiquette, diet and most importantly, how to be entirely independent and embrace it. The segment 'Te'dary' (You Can Do It) has particularly proven the most popular, which gives women a step-by-step guide on how to run typically "male" errands like plumping and changing tires. The host, Radwa El Sherbiny, is known to empower women through her TV programs as well as her upcoming fashion line, Tamarind, of which she'll tell you all about. We've spoken to the stunning working mum and TV presenter about how she managed to make it to the top and how it all started.

By: Mayar El-Shamy

Tell us about yourself and your work history.
I'm a single mother of two girls. I've started working for the ART network about eleven years ago. I hosted a TV program called propaganda TV, where I would interview popular stars. I was working for Mehwar TV channel simultaneously at the time, before moving to Al Hayat TV to do 'Drama Show' as well as 'Masr Al Beit Al Kabeer' (Egypt, the Big Home). That was before I moved on to 'Ana Masr' (I am Egypt) on national Egyptian television with Sherif Amer and Amany Al-Khayat as well as other big names. I finally joined the CBC while I was offered to join other channels, but I just chose to work for CBC Sofra specifically as it's probably the most watched in the CBC network.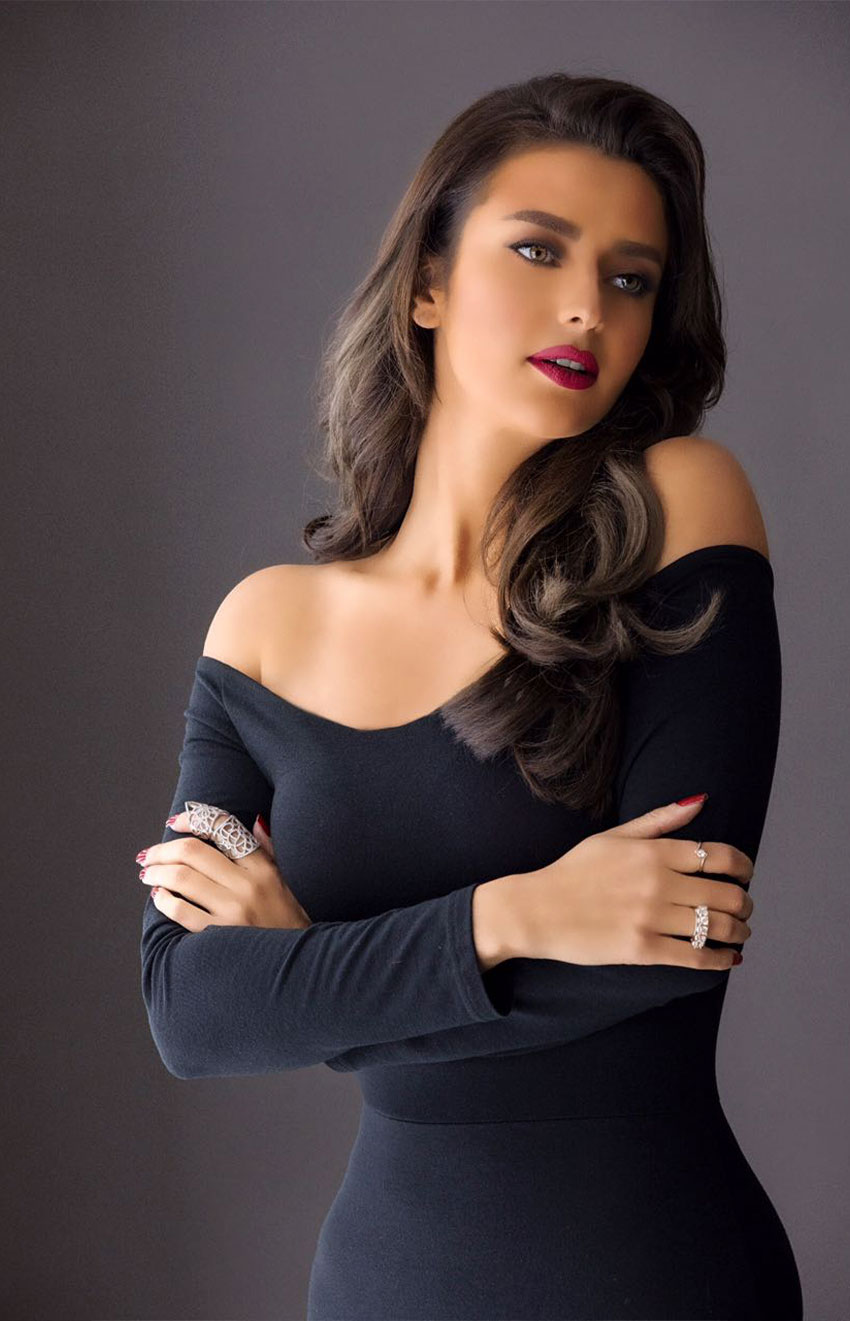 Tell us about your show 'All About Her'. Do you participate in writing the script?
The program is all about women, their health, how to act when they encounter difficulties, what to wear, when and why. It includes all categories of hijab fashion or more generic fashionable styles. It targets everyone from working mothers to stay-at-home mums, and women of all ages. I do participate in co-authoring the script for the show.
Tell us about your new fashion line, Tamarind.
Tamarind is a new fashion line for women's wear, perhaps we will extend it to male fashion one day. It will be a chic casual wear line. We've always been selected, thirty or forty years ago, for being the most fashionable country. Tamarind tries to take its wearers to the era where women were fashionably simple and elegant. Nothing provoking –just graceful grandeur.
What are some of the everyday challenges you face?
The challenge is that you have to be different and unique among this huge number of TV presenters and programs, whereas there are countless beauty programs and websites that target women and give them beauty advice. So I think the obstacle is managing to stand out when you choose this field among the numerous other programs and TV hosts that work in the same genre. Especially that the high quality of those programs as well the self-improving TV hosts would pose a great challenge. It's also quite difficult in the sense that the media itself is aware that women are currently very powerful, so if we succeeded in offering them content that pleases and helps them; women will be successful.
How do you balance between professional and personal life?
The balance of being a mum and a working woman is very hard to achieve. It's not easy be successful in your work and as a mother. You have to pay attention to the details when you're socializing with your kids, you have to take care of them, drive them to school, make them food, keep up with their interests and where they want to go. In my case, I also have to pay attention to their classes, which are ballet and gymnastics. You have to go with them and share moments. To be a good mother, you have to know all the details. But at the same time, you have to focus on your career, you have to study and work a lot. You have to write and be updated, watch videos, and perhaps even go to classes. So it's so difficult to be a good mother as well as a good TV presenter. I hope that my girls see me as a good mother to them.
How do you empower women through your shows?
I don't consider my programs as a mere means of entertainment. I consider them programs that offer some sort of service to women.  In 'All about Her we're hosting a lot of competitions. In the past five episodes, we offered three dresses from the well-known fashion designer, Bahig Hussein. The top five women that we select from our page were offered 50% vouchers for Kriss Beauty Salons and five free Hossam El Maraghy facial products. Farida Timraz also selected five women to work with her. I think we offer services, entertainment, problem solutions, along with live videos on the CBC Sofra page which allows me to interact with the audience. It's a program for them and about them.
What do you audience love the most about your shows?
Women are very pleased with a segment we do called "Te'dary" (You Can Do It). We paint walls, drive scooters and bikes; we show them how to change car wheels, how to deal with electric tools…We still have plenty of ideas coming in to show women that they can do things they were taught they couldn't. We're showing men we can do everything they do and more.
If you could change anything in your career plans from day one, what would it be?
I don't think I'd change anything in my past, whether in my career or in my personal life. I'm quite happy with how everything turned out. I am satisfied with my life. I gave my girls ample time to raise them right; I was more focused with them than I was on my career at the time because I refused to let them be brought up by nannies. So no, I have nothing I want to change.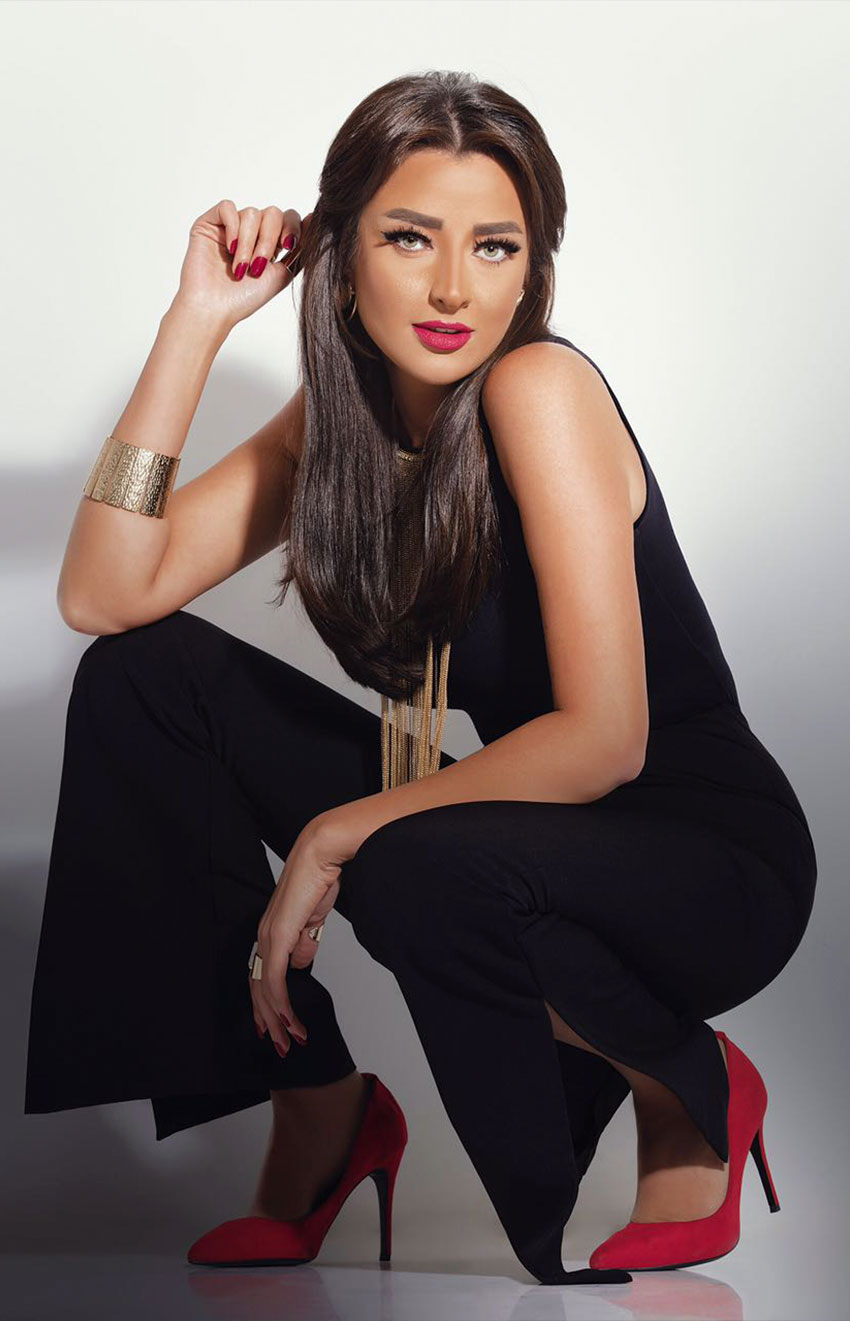 What advice would you give to young women reading this?
Don't marry someone for the sake of marriage alone. Only marry someone when you're ready and sure that he's the one. You have to be 100% sure you're going to be happy with him. You also have to make sure that his family suits you, and not just him.  Don't let that stop you from being successful and pursuing your career.
A word for our readers…
Don't give up. Whatever the time it takes, don't ever give on whatever you want to achieve. Live your life and be happy, and do whatever it takes to pursue what makes you happy. Every tunnel has light at its end.