The Stunning Mrs. Mexico… Yezenia Navarro
Yezenia Navarro, Mrs. Mexico Universal 2016 and Mrs. UN ambassador of 2015, was recently invited by IBIS to come visit Egypt, support Egyptian Tourism and show the entire world how beautiful and safe a trip to Egypt can be. During her trip, she visited 57357 Children's Cancer Hospital, The Magdi Yacoub Foundation and a few orphanages on the way- anything to highlight and boost. Not only has she been promoting the Egyptian land and attending charity events, but she's also known for her internationally accredited campaign against domestic violence: 'Queens without Scars'.
What can you tell us about yourself?
My name is Yezenia Navarro, I am of Mexican origin and I have resided in Qatar for the past five years with my husband and three sons. I am so proud to have been crowned Mrs. Mexico Universal 2016/2017 as well as having received the title of Mrs. UN ambassador of 2015. Aside from being quite the keen dancer, I also act and I model.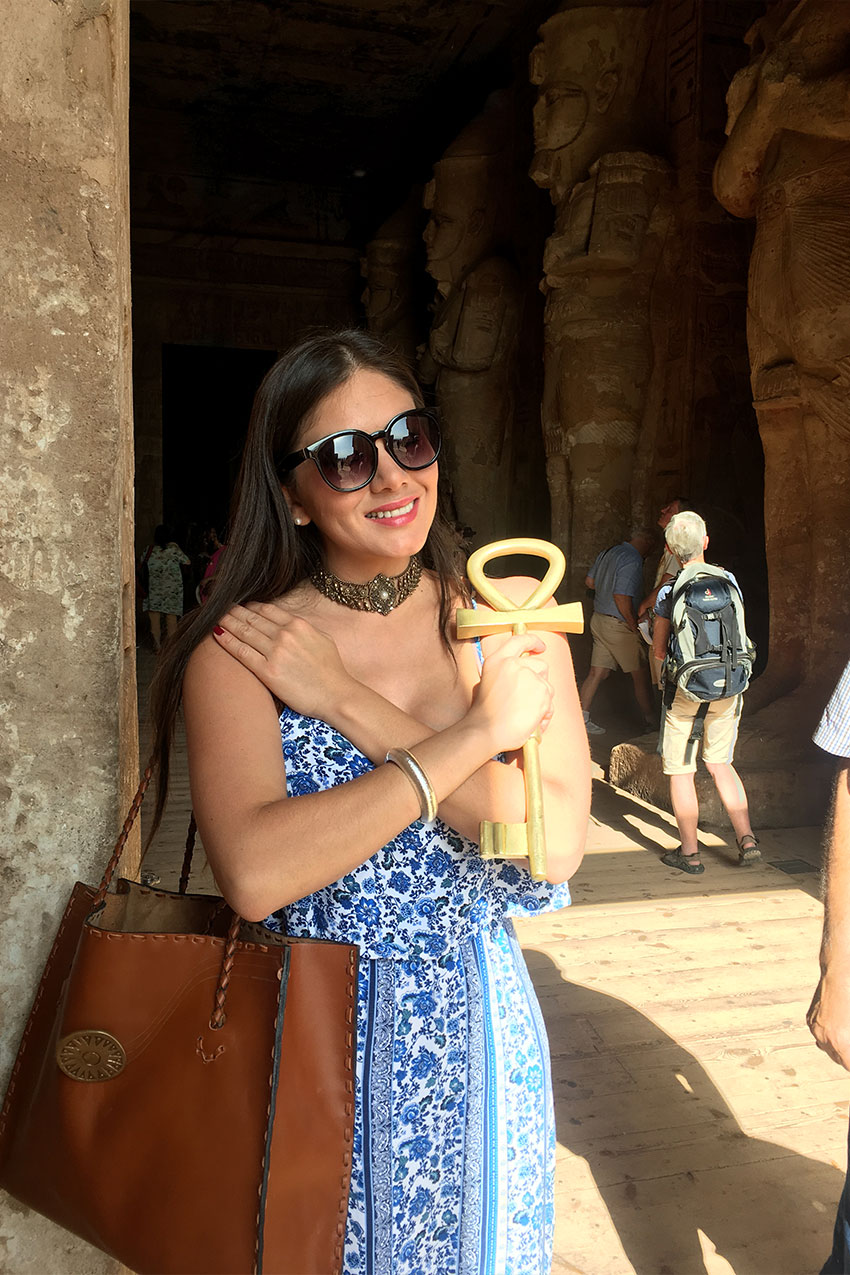 How do you plan to use your stardom status for humanitarian causes?
A couple of years ago, I decided to found 'Queens without Scars', which is a campaign to spread awareness about violence against women. It is a cause for which I have been trying to raise awareness worldwide for quite a while and I really hope to make a difference and to rid the world of domestic violence against ladies.
Now that you're crowned Mrs. Mexico Universal, how do you use that to do good for the society?
Giving to the society has always been crucial for me, I have grown up in a house that respects giving and appreciates doing so. So while I do enjoy my titles very much, I try as much as I can to use them in spreading awareness for important issues and solving any problem I can help solve or shed the light on. For me, women empowerment is key to having a sustainable development and is on top of my list. If we have more women involved in politics, medicine, education, etc. we will have a more stable country. This was one of the reasons I founded my organization 'Queens without Scars'.
Tell us more about 'Queens without Scars' and what motivated you to establish it?
It all started with the confession of a friend who was suffering violence inside her own house, which was a real genuine story of a friend that made me think how I can help her. I wanted to help anyone who faced this so I started 'Queens without Scars' shortly after I heard her story. I began in only one country and now it's working to create change in 16 countries worldwide, with hardworking ambassadors. Women fight to become queens without scars, which is why I decided to fight for them. Makeup was only made to exalt the beauty and correct small imperfections, not to hide the pain, or cover fear. That is where the foundation comes in action; we raise awareness, we build workshops, we help people find a community to share this experience and accordingly empower women. Because women have proven to be successful wherever they land, they deserve all the possible support.
You have recently visited Egypt, can you share your feedback about experience?
After being invited officially to promote tourism, I can honestly say that I loved every bit of it. I have always heard about how fun a trip to this country can be, but I can now safely say it is simply heaven. Other than Egypt being a charming experience, I also loved the experience of visiting all the charity organizations I have been to. I immensely enjoyed meeting those people and drawing smiles on their faces.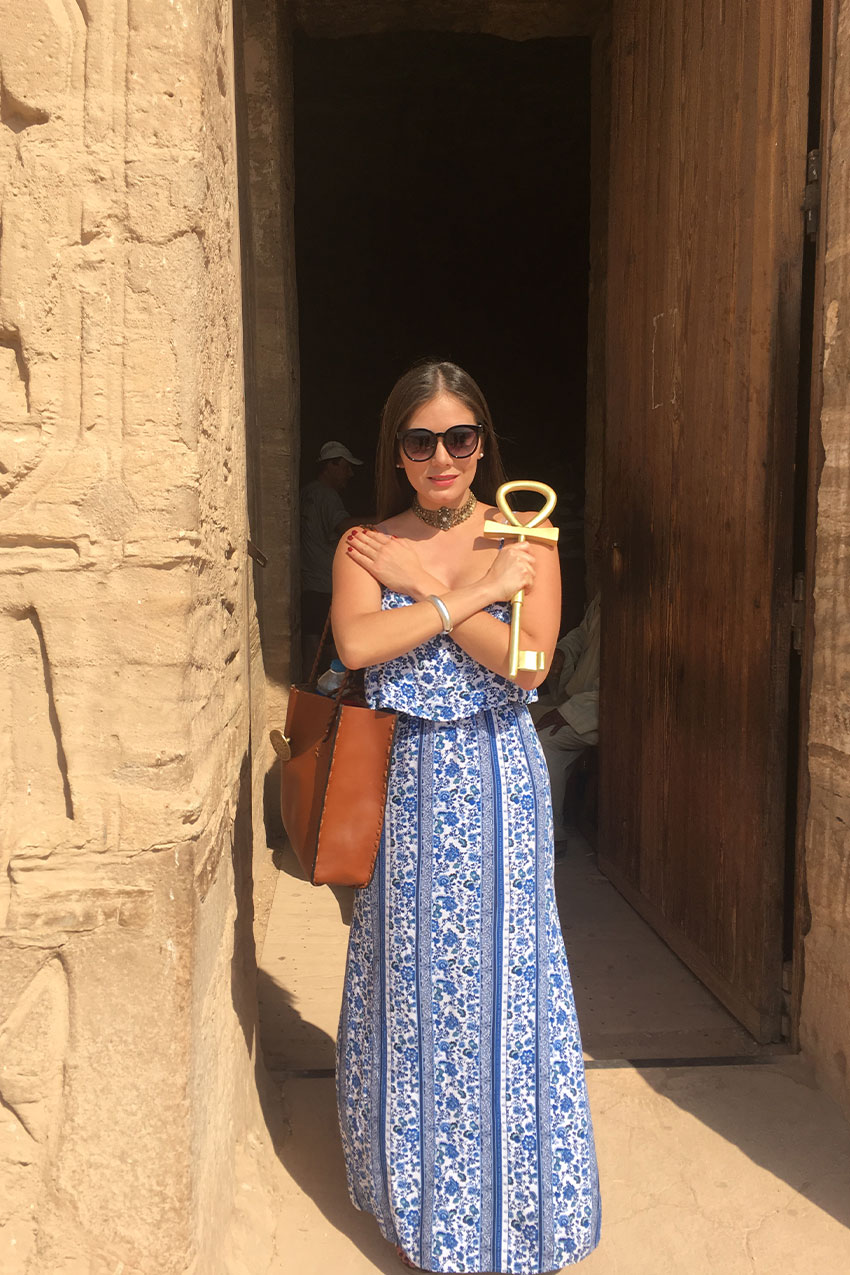 We know you have endorsed Egyptian brands, tell us more about it?
Yes, I was introduced to the unique designer Sami Amin and I really loved his designs. I was proud to wear few of his pieces and I believe the brand has potential on an international level because of its fine quality, its distinctive taste and the authentic Egyptian spirit of the designs. I also wore Bahig Hussein Couture, which is another lovely Egyptian brand.
PULL OUT: "Egypt is a country that I have always dreamed to discover. I know tourism is suffering and I wanted to help in any way I can because I know how beautiful Egypt is. People need to come and see this heaven".
OR
PULL OUT: "I see a lot of similarity between Egypt and Mexico in the overall feel of the country, the family values and even the fashion sense. We both try to keep our traditional clothes alive and perhaps only add a bit of modernity to it."