L'Oreal Paris Drops the Latest Editions of Its Hyaluron Expert Family: The Hyaluron Expert Eye Serum and the Hyaluron Hair Range
L'Oréal Paris, the world's leading Parisian cosmetics brand, announced the debut of the newest editions of its Hyaluron Expert Family; "the Hyaluron Expert Eye Serum and the Hyaluron Hair Range". The launch came in a luxurious one of a kind Parisian night bringing Paris to Cairo with the participation of L'Oreal Paris team, Dermatologist such as Dr.Reem Noaeman and prominent public figures at the Royal Maxim Palace Kempinski.
It all started when L'Oréal Paris introduced their well-known skin care line, Hylauron Expert, which contains the miracle molecule that plumps, moisturizes, reduces wrinkles, and absorbs quickly. It includes micellar water, day cream, gel wash, eye cream, tissue mask, face serum, and night cream.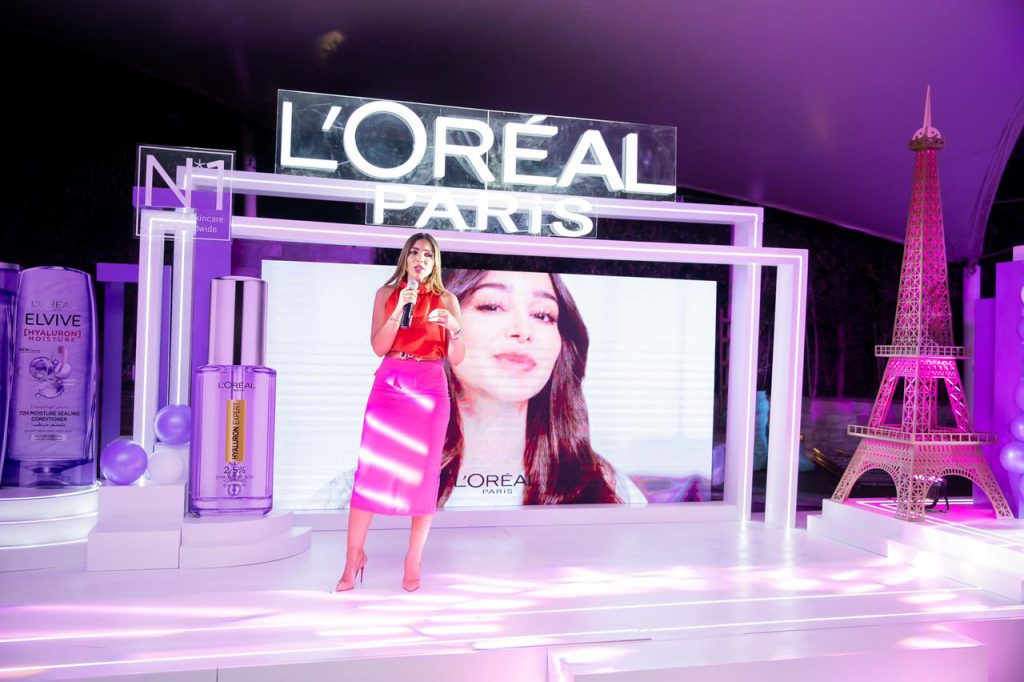 In this light, and since 1971, L'Oréal's global market has been defined by its heavy research and innovation, offering highly advanced beauty products with the goal of providing an exceptional beauty experience through science aiming to create beauty that moves the world.
The company also remains committed to providing the best quality and safety of all its products through a team of over 4,000 researchers and 21 research centers.
It is worth mentioning that L'Oréal Paris supports and empowers women in many fields through implementing several programs including Stand Up, in an effort to enhance women self-confidence through eliminating barriers that prevent them from achieving their dreams.  One of these barriers is harassment which is deemed to be the biggest problem faced by women and girls all over the world, StandUp was launched in 2020 in collaboration with Hollaback NGO. It was launched in Egypt in 2021 shedding the light on L'Oréal Paris's most important pillars since the launch of "Because you deserve it" campaign 50 years ago in collaboration with NGO Metamen.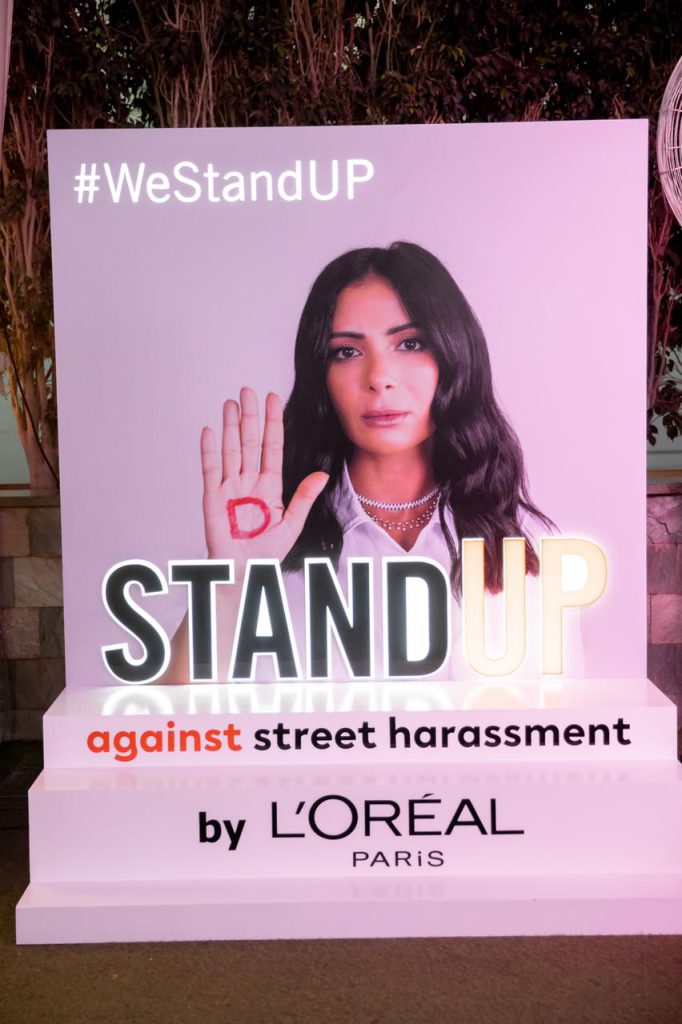 The Stand Up training 5D's methodologies are Distract, Delegate, Document, Direct, and Delay. This expert-approved set of tools helped the program achieve great outcomes, with more than 4,000 female and male participants in Egypt completing the training.
Don't miss the opportunity to take the training online through the following website: https://www.standup-international.com/mena/ar/training/landing