Your Guide to TV SERIES This Ramadan
T
The holy month of Ramadan is, amongst many things, a time for togetherness, and year after year, that means eating a meal with your loved ones and then sitting down on the couch for a great TV show. Ramadan has long been the time when the biggest stars in the region debut their most important content and series that will make millions laugh, cry, argue, discuss, mock and meme. This year is no different. Between comedy, action, suspense, and even all-in-one, we got you a list of the 12 most anticipated Ramadan series to watch with family and friends.
El Ekhteyar 3
After two successful seasons, El Ekhteyar (The Choice) series is returning this year with a forcible trio starring Egyptian screen giants Ahmed El Sakka, Ahmed Ezz, and Karim Abdel Aziz with director Peter Mimi. The series carries the events of the heroic stories of the Egyptian Armed Forces and the Egyptian National Police as they try to defend and protect their homeland. The series is expected to show many struggles fought and won by military and police members.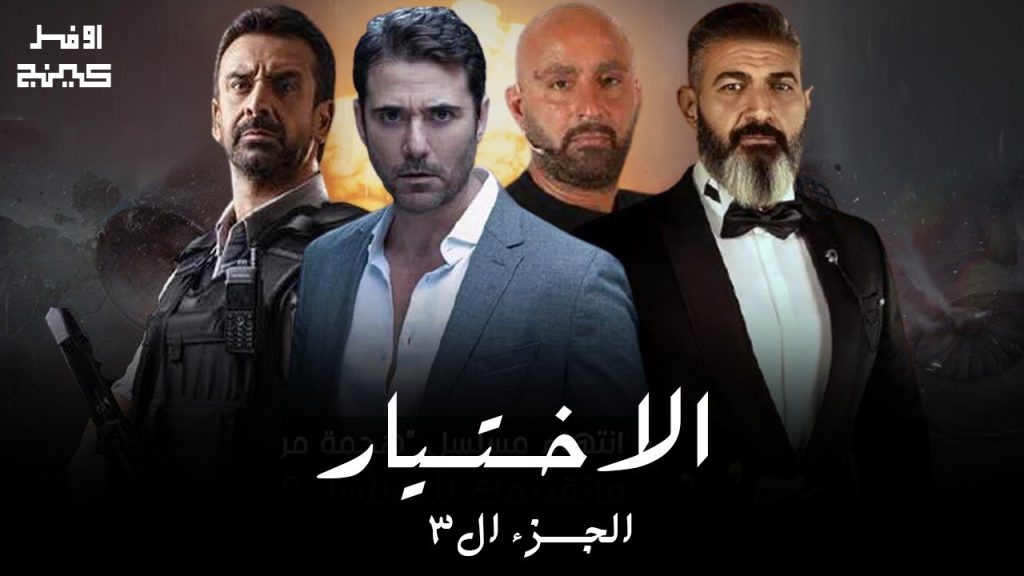 El Kebeer Awi 6
A fan favorite since its debut in 2010, El Kebeer Awi returns for its sixth season this Ramadan, starring Ahmed Mekky, Bayoumi Fouad, Hisham Ismail, Mohamed Sallam, and Rahma Ahmed. This season, El Kebeer tries to navigate life without his wife Hadiya, which was previously played by Donia Samir Ghanen, and with his twin sons. He finds himself forced to remarry more than once, and among these marriages.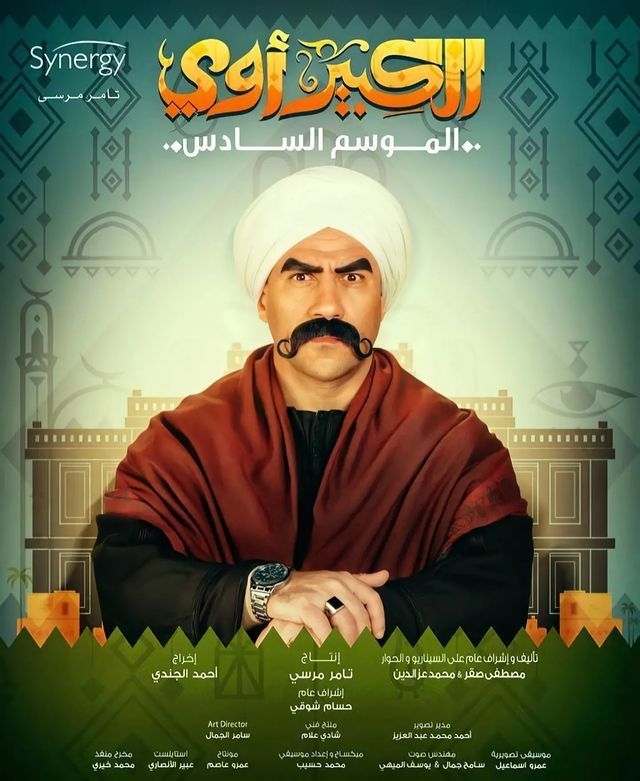 Bitloo El Roh
One of the most anticipated works this Ramadan and have attracted a lot of attention and excitment over the past few months before its release. The plot revolves around a construction engineer who is married to the director of an advertising company. The story begins when she becomes involved with a woman affiliated with terrorist organizations. The series stars Menna Shalaby, Elham Shahin, Ahmed Salah Al-Saadani, and Mohamed Hatem.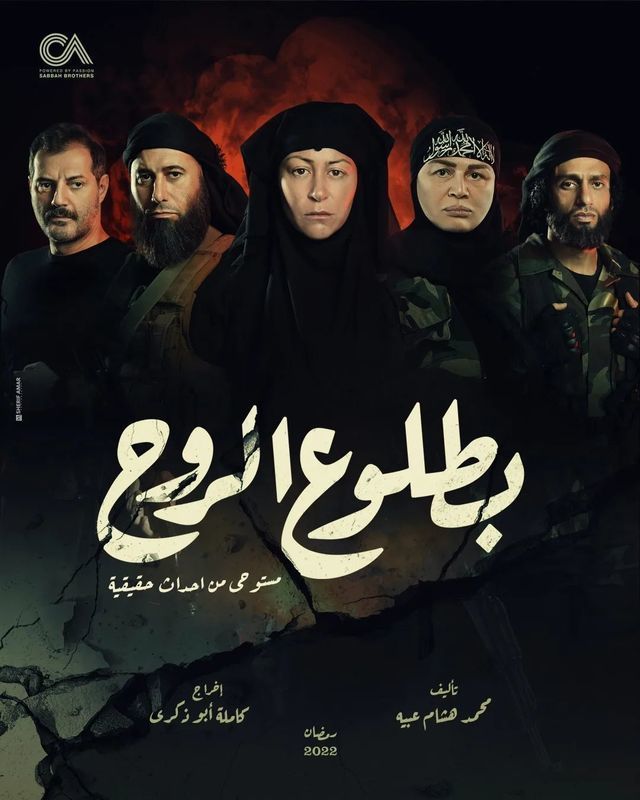 Ahlam Saeeda
Of course, Ramadan would be incomplete without the presence of the ever-magnificent Yousra on the small screen. This Ramadan, she will be seen in the series 'Ahlam Saeeda' alongside Ghada Adel, May Kassab, and many others, including some new faces. Comedic in nature, the series follows three middle-aged women who suffer from insomnia and how these women's lack of sleep leads them to meet somewhere.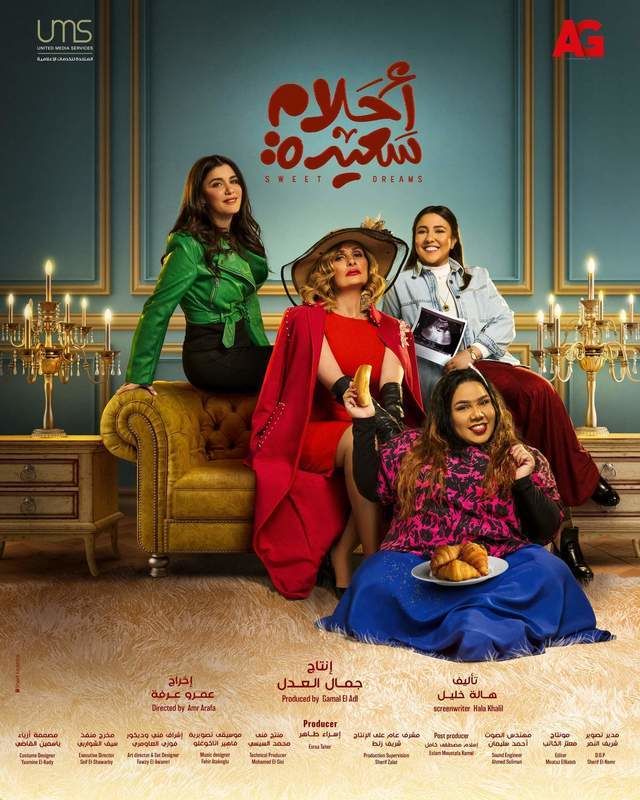 Suits Bel Araby
Suits Bel Araby is another series we have been anticipating for months now. It's an Egyptian adaptation of the 2011 American television series "Suits." If you're not familiar with the American version of Suits, we'll give you a quick recap. Suits follows the story of boy genius, Mike Ross and star attorney, Harvey Specter. The series stars Aser Yassin, Ahmed Daoud, Saba Mubarak, Reem Moustafa, Tara Emad, Mohamed Shaheen, and Ahmed Al-Azaar.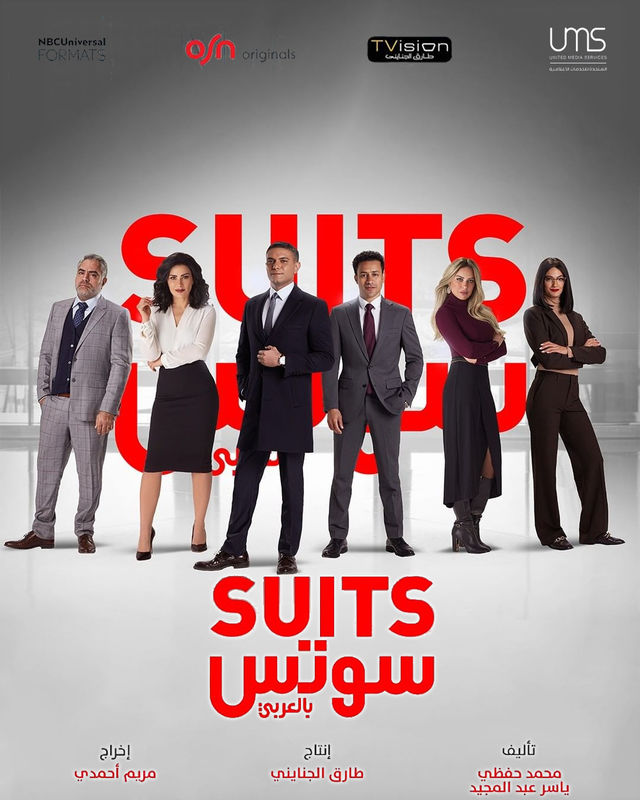 Dayman Amer
Dayman Amer appears to be one of the light series that will add a spirit of joy and fun to the Ramadan atmosphere, especially since it is featuring actors and actresses known for their sense of humor. Taking place in several areas in Egypt, such as Luxor, Aswan, and other governorates, the series follows Mr. Amer, a social supervisor at a private school who falls in love with his colleague.The series stars Mostafa Shaaban, Lebleba, Amr Abdel Jalil, Cynthia Khalifa, Sama Ibrahim, Ahmed Al Shami, Karim Afifi, Mirna Nour El Din, and Lama Kitkat.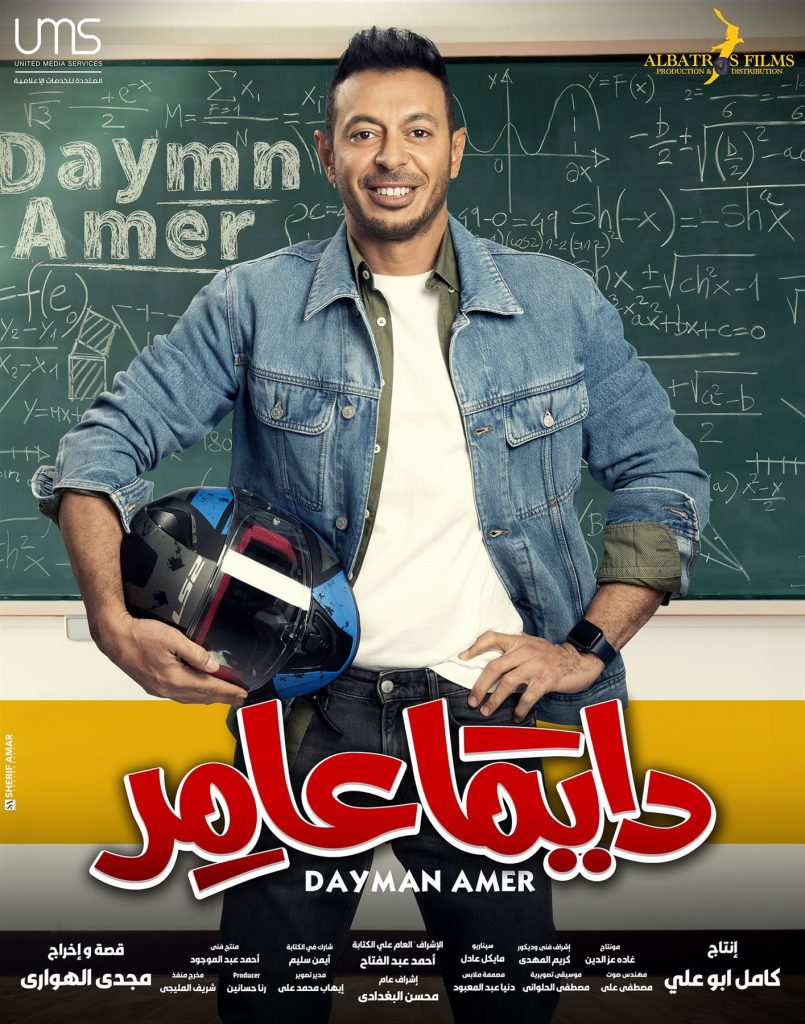 El Meshwar
A never-seen before duo, Dina El Sherbiny and Mohamed Ramadan are set to star together in El Meshwar. El Meshwar follows the story of a married couple, Ward and Maher, played by Dina El-Sherbiny and Mohamad Ramadan, respectively. Maher is pursued by the police after being accused of trafficking antiquities, and the couple tries to navigate their way with their son Rahim. The series stars Mohamed Ramadan, Dina El Sherbiny, Amr Abdel Galil, Bayoumi Fouad, Nada Bassiouni, and Khaled Kamal.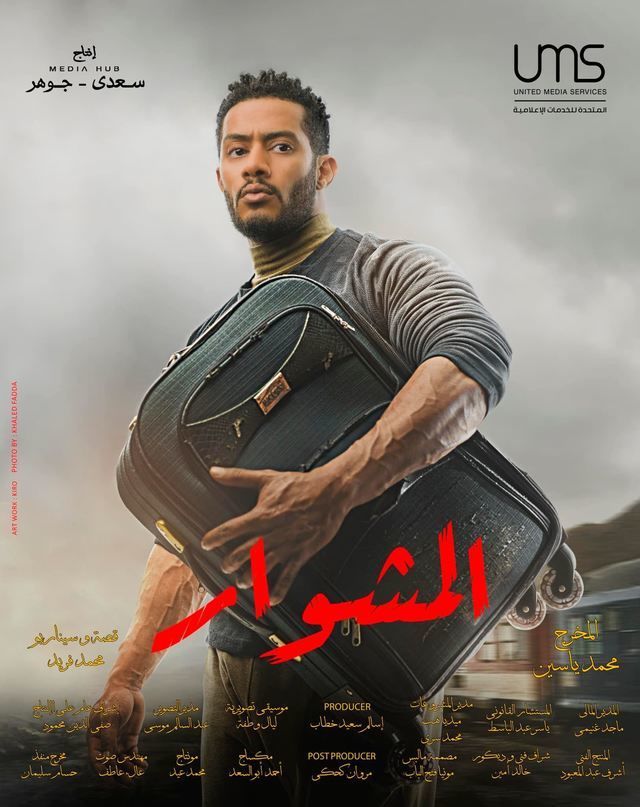 Faten Amal Harby
Superstar Nelly Karim strikes again with another leading Ramadan show, Faten Amal Harby. Faten Amal Harby marks Egyptian journalist and screenwriter Ibrahim Eissa's television writing debut. The series follows the story of drama connoiseur Nelly Karim who is a worker in the public sector. As she separates from her husband, the series discusses the daring problems of divorce as he refuses to give her her rights. The series stars Nelly Karim, Hala Sedky, Fadia Abdel Ghani, Sherif Salama, Muhammad Al Sharnoubi, Muhammad Tharwat, Gilan Alaa, and Khaled Sarhan.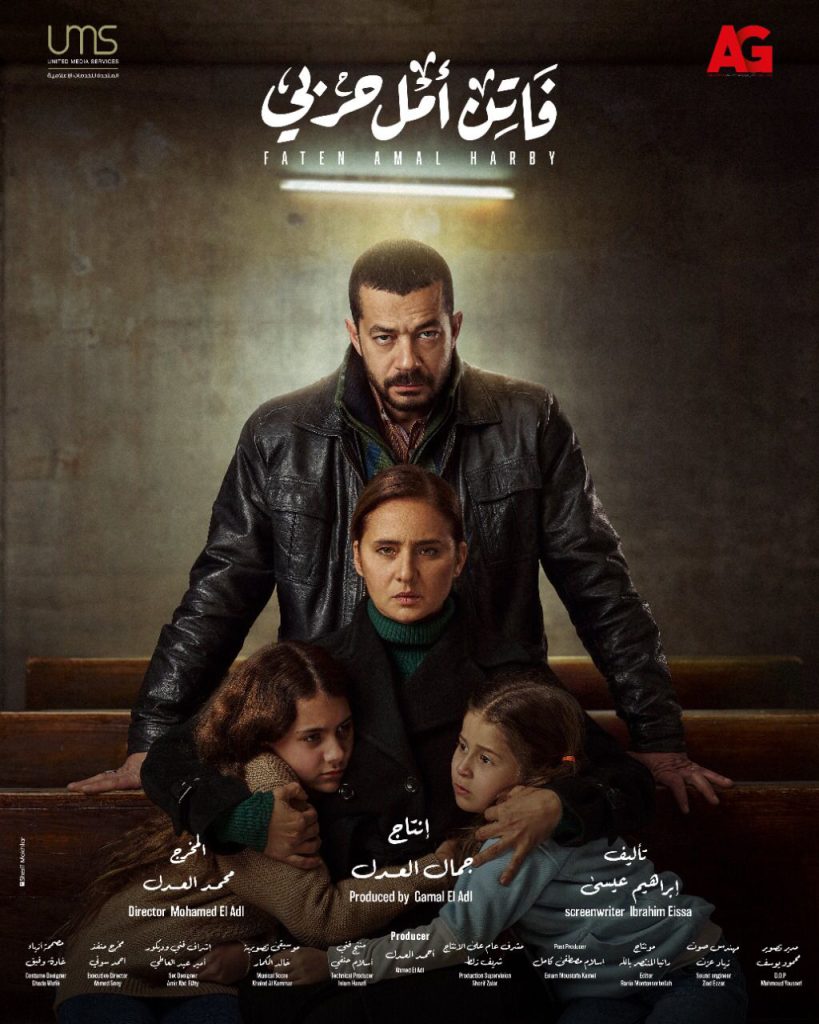 Al Aaedoon
Revealing untold stories throughout the history of Egypt, Al Aaedoon is following up on Ramadan 2021's Hagma Mortada 2, with the outstanding Amir Karara taking the lead. The series is based on a true story from the files of the Egyptian General Directorate Intelligence. The story touches down events related to the file of terrorism and Islamic groups in Egypt. The series stars Amir Karara, Amina Khalil, Mahmoud Abdel Moghni, Eyad Nassar, and Tarek Lotfy.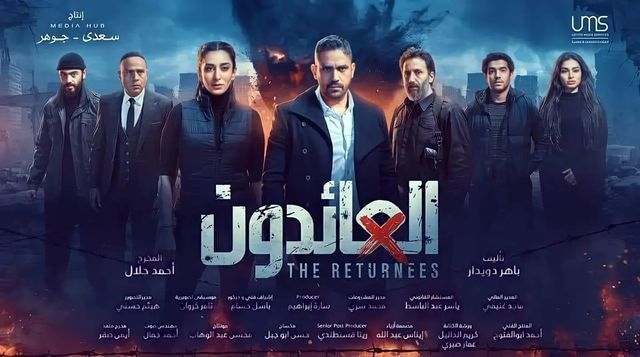 Malaf Sery
Malaf Sery is your perfect mix, mixing drama, reality, suspense, excitement, and romance. The story follows an important stage in the history of Egypt, the period during which the muslim brotherhood terrorist organization tried to destroy Egypt. The series discusses pressing issues of money, power, and injustice in Egypt. The series stars Hani Salama, Maged El Masry, Mohsen Mohiedine, Mirhan Hussein, and Aicha Ben Ahmed.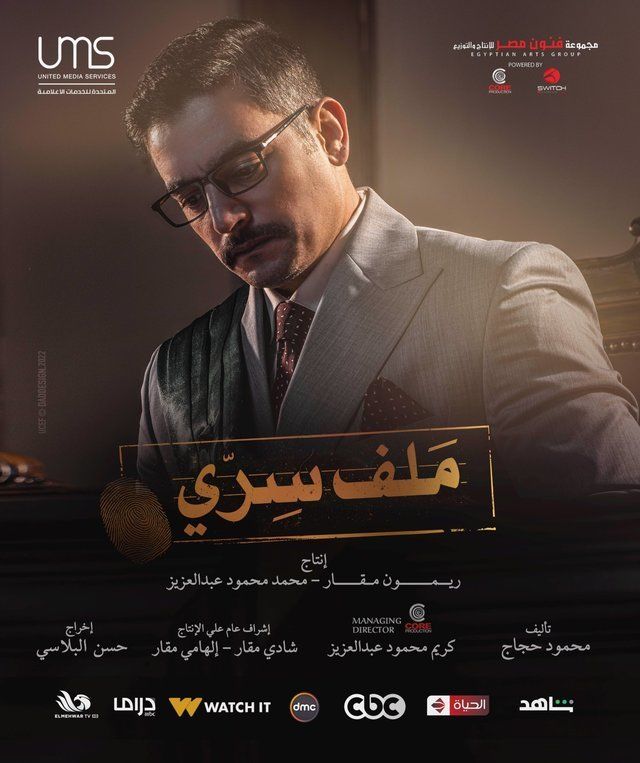 Touba
After the huge success that star Amr Saad achieved in the Kings of Al-Jada'ana series in Ramadan 2021, he returns this year with a new social drama series called "Touba." The story follows the character Tawbah, who is played by Saad, as he tries to navigate life as a poor young man who gets into conflict with thugs in his neighborhood. The series stars Amr Saad, Maged El Masry, Saba Mubarak, and Asmaa Abulyazeid.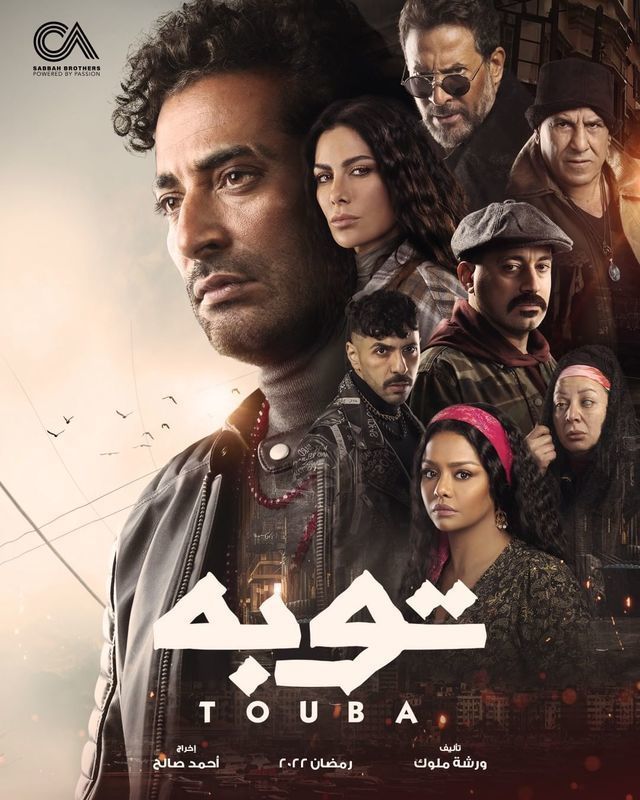 Rageen Ya Hawa
Khaled Al-Nabawy returns this Ramadan season with his new series "Rageen Ya Hawa," in which a large number of stars participate. The series is based on a radio series written by the late writer Osama Anwar Okasha. The story revolves around a businessman who is fond of multiple women. The series starring Khaled Al-Nabawi, Hana Shiha, Nour, Anushka, Wafaa Amer, Islam Jamal, Tariq Abdel Aziz, Ajla Hisham, and Islam Ibrahim.