Norshek Fawzy is a mother of two, an entrepreneur, a certified trainer and nutritionist. Together with her husband, she founded many startup companies, starting with The BootCamp for fitness. Currently, she is working on her fourth startup, Norshek. Norshek told us all about her life, how it all started, what motivates her, the challenges she faces, and much more!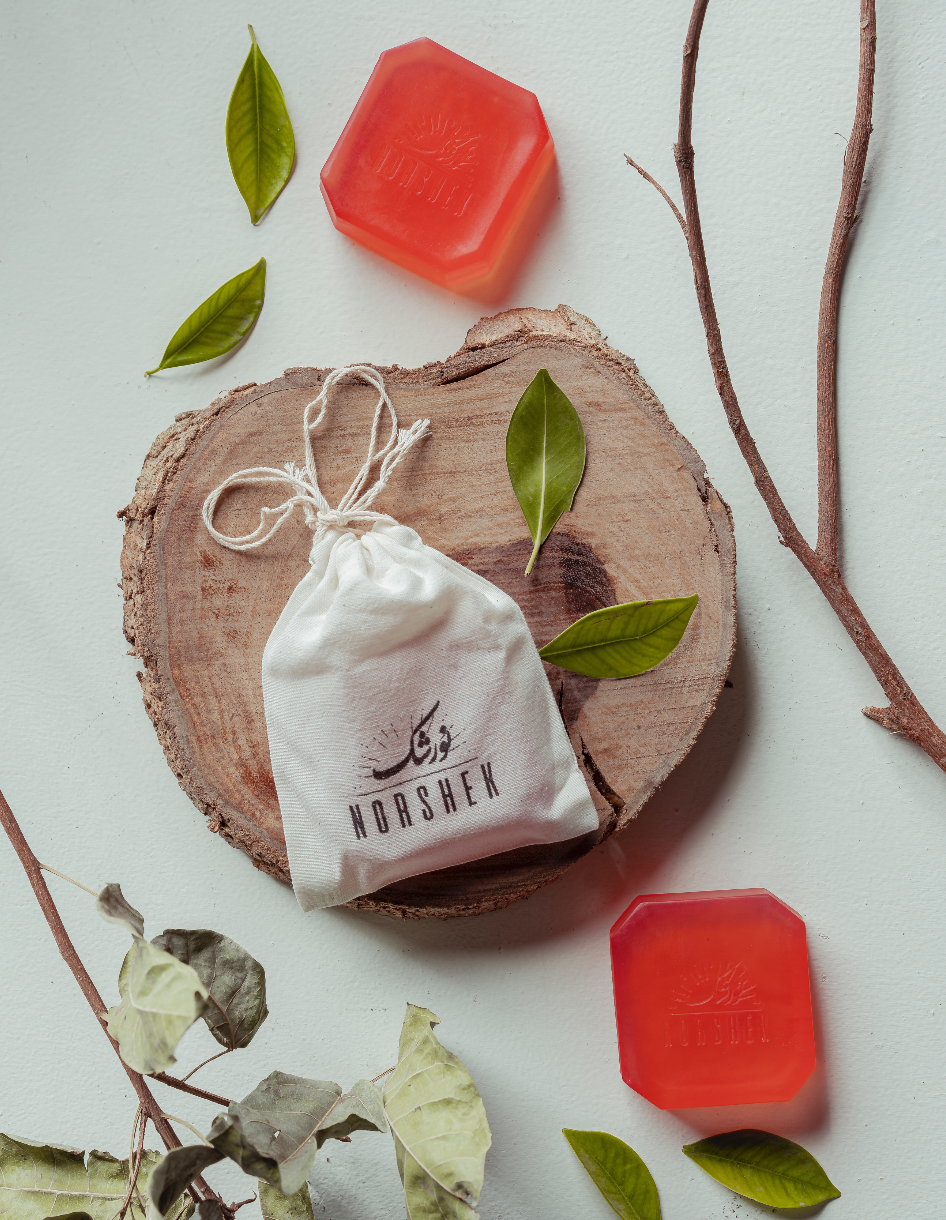 Tell our readers more about yourself. And what do you do and how did you get started?
I studied graphic design. I'm not sure what that says about me. I just appreciate art for art's sake. In the past nine years, my husband and I founded four startups together, most of which are related to health and fitness. We also got two kids and moved around quite a lot. It's always been the two of us, working side by side. During my first pregnancy, I was paranoid about using chemicals. I woke up one day and threw away all the deodorants and started making some in the kitchen. Then, I tested them on myself and Nabil. Let's just say they weren't always successful, to say the least.
What drew you to beauty, skincare and hair care?
I think destiny did. I'm not a person who gets into hair or skin routines at all. However, I do appreciate clean products, and after experimenting on my own for years, there was a certain calling. It was Nabil's suggestion to proceed to the next level. I thought it was crazy. But that's how it always has been with us!
What makes your products different from the other ones in the market?
I prefer not to compare my products with those of my colleagues; instead, I love to focus on the value of my brand. I have learned a lot and got inspired by many local and international brands. I believe the most important thing is to put enough passion into the work, so that when someone tries it, they feel it.
What major risks have you faced in your career?
If I'm being honest with myself, my career has been one risk after the other.
Who is your greatest inspiration?
I have a few. My dad inspired me to be flexible, agile, but never give up! He worked on a lot of projects, lost all his savings, and came back on top with a smile on his face. I'll always have that fighting spirit in me. Another inspiration that is very close to my heart is Amy Mowafi, a truly inspiring example of a female leader, in addition to Elissa Freiha, who devoted her life to supporting and helping female founders develop and grow! The Future is Female, I truly believe so!
What is the one thing you are proud of the most in your life and career?
I'm proud of my own self-development. When I look back at who I was and how I used to think and reflect on myself today, I really feel proud of myself. I promised myself to always be honest with myself, reflect and really work on developing and growing, and I must say I'm doing pretty well!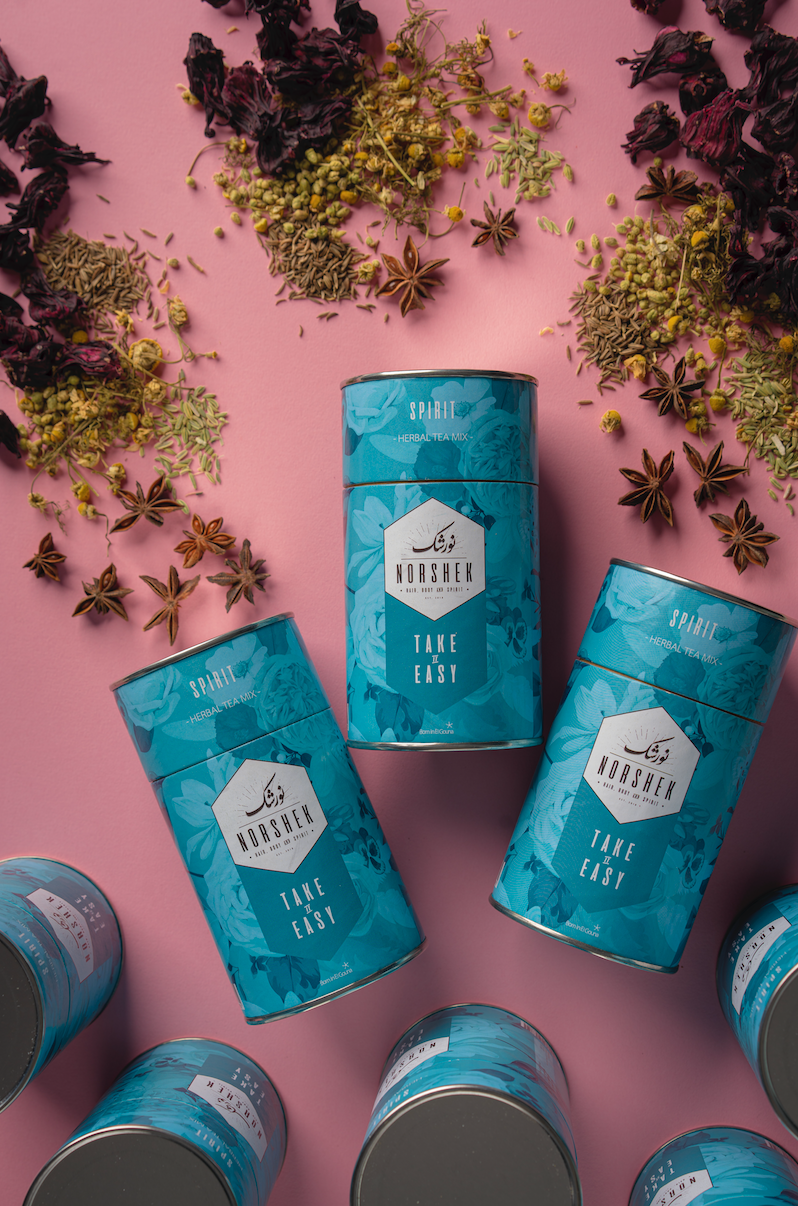 What would you say are your biggest challenges when it comes to being a working mom? How have you managed to overcome it?
I am very privileged when it comes to being a working mom. Home is work and work is home. My office is our shop in El Gouna and the kids love being there. They also enjoy helping out sometimes. The real challenge has been the last few months when school moved home and my mornings turned from some me time to being Tala's non-German speaking assistant helping her with German school work. Let's just hope school returns after this summer!
What's your daily beauty routine?
I wash my face with Earth (Charcoal Glycerin Soap) in the morning, my favorite thing about it is that it has one side to scrub and the other is soft. I use the non-soft side to exfoliate. I use Honey Got Milk on my face in the shower to moisturize. I also have access to our products in R&D like salts, masks and lotions, so I include them when I feel like it. But I can't really say I have a set routine.
What is your guilty pleasure?
Watching Netflix and eating Leb Abyad (Sunflower Seeds)
Tell our readers one advice on beauty.
Eat natural food.
Q & A
Your cheat meal?
Amar El Din. You know the sheets like fruit roll-ups. I have always been addicted to them.
Your secret hobby?
I don't think I have any secret hobbies. I paint and doodle and just started learning guitar.
Your happy place?
HOME.
One thing on your bucket list?
Attending a yoga retreat in India.
Three things in your handbag that you can't live without?
Norshek lip balm, phone and wallet.
Favourite travel destination?
Sinai, especially Taba or Ras Shetan.
" The Future is Female, I truly believe so!"