Hanan & Lobna The angels behind The Animal Protection Foundation AFP
Animals in Egypt are living under very cruel conditions, especially that there is no law to protect them from being abused and brutally killed by the majority including government departments. It is normal around the globe to find those who love animals and others who fear or even hate animals. However, it is not normal or common to find an increasing trend of abusing animals whether the animals are home pets, street dogs and cats or working animals like donkeys and horses. All the above is the reason behind having more than one shelter that are all full of huge numbers of rescued animals, besides the growing number of volunteer activists that are trying to assist shelters in their challenging mission in a country that has hundreds of painful stories every single day.
Animal Protection Foundation –APF; is one of the leading local dogs' shelters that is home to 1300 dogs (till the date). It was founded by two merciful ladies; Hanan Deebes and Lobna Helmy.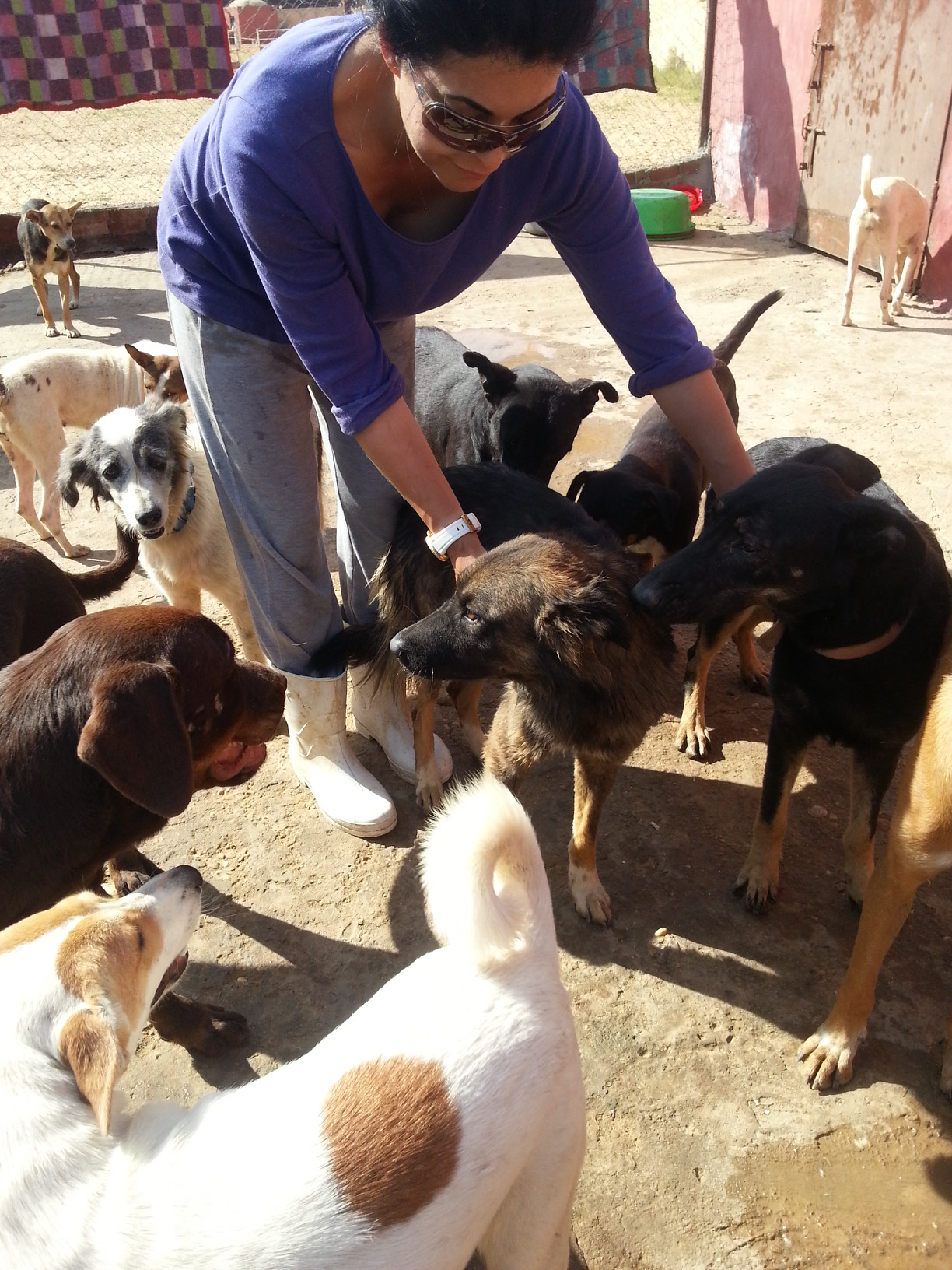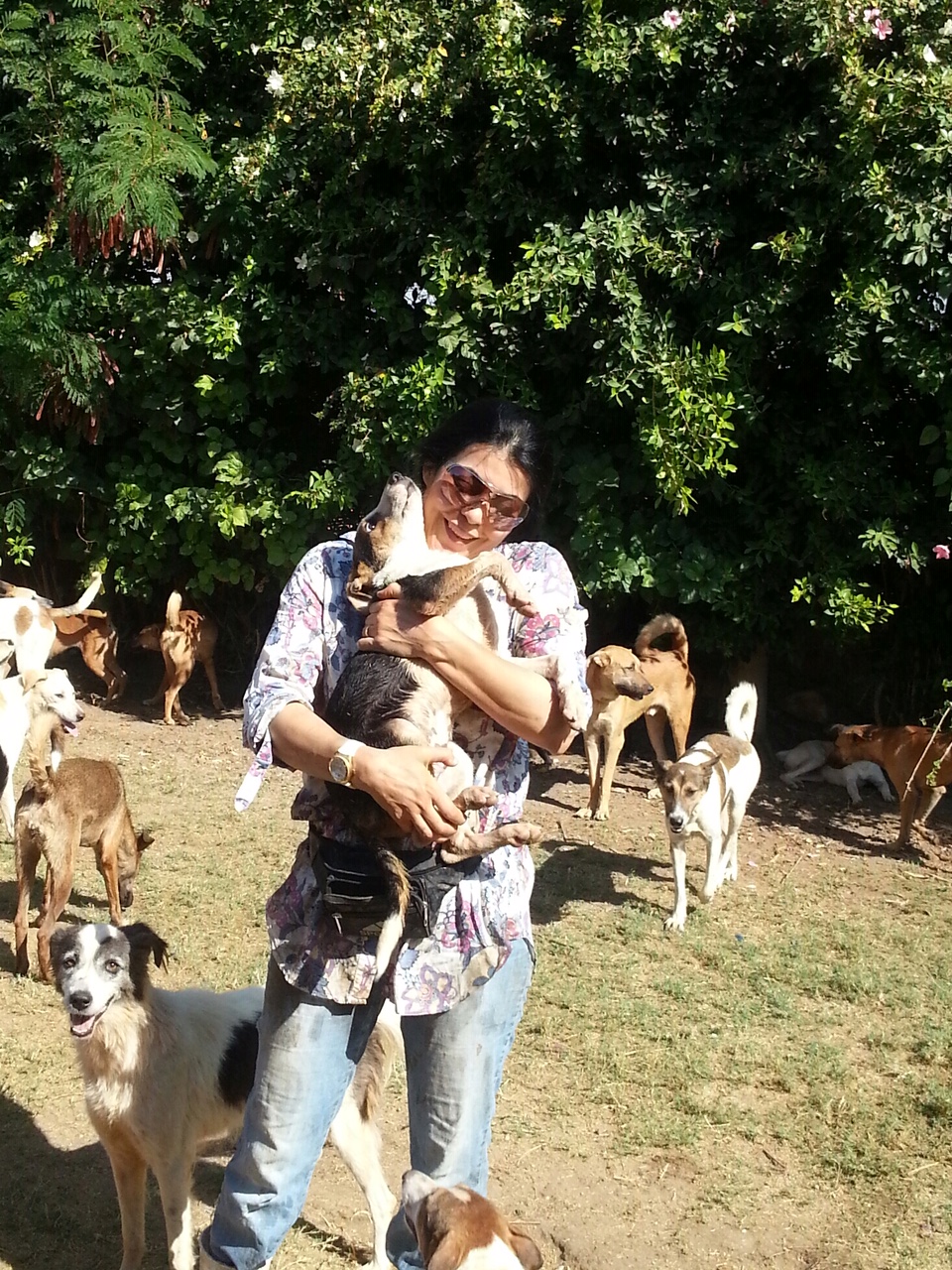 Hanan, tell us about yourself?
Hanan: My name is Hanan Deebes, co-founder of Animal Protection Foundation. Few years ago I used to be an employee in one of the multinational companies in Egypt, after establishing APF I shifted to working on projects on consultancy basis then few years later I realized that APF needed my full dedication and since then I am a full time volunteer running APF daily activities.
Tell our readers about APF?
Hanan: APF was founded year 2013. Its main mission is to spread awareness about animals and to ease their suffering. Today we are home to more than 1300 rescued dogs. At our dog shelter, we used to rescue only street dogs in dire conditions, those who can't make it in the streets. In time we discovered that also home dogs are very abused and that most people get them for the wrong reasons. Therefore, 30% of our dogs at the shelter are breed dogs rescued from homes. We provide medical care, rehabilitation if possible and we re-home many of them especially abroad, in the USA, Canada and Europe, where they really value the Egyptian (Baladi) dogs and many of them also adopt special needs dogs.
What made you decide to establish APF?
Hanan: In general I respect and feel for all animals because they are very much mistreated in our community.  The big majority of animals in Egypt (working or home pets) are prone to abuse and mistreatment, especially dogs. I could not see all this injustice without trying to help some. I started rescuing injured dogs and used to sponsor their treatment and accommodation at a local place. By time the number of dogs grew bigger and that place turned to be irresponsible. I had no other choice but to take full care of that group of dogs that was 50 at that time.  When the number of dogs went higher and higher it was difficult for me to meet all the financial needs on my own. So, it was time to establish a legal foundation through which animal lovers can support our rescue activities.   
What are the challenges you usually face? And how do you deal with them?
Hanan: *Lack of animal protection laws is a big challenge. We have taken several legal steps in trial to change this. *Lack of awareness about animals being sentient beings, and the sad trend of accepting animal abuse by the community. We are working on changing this through schools and universities visits and through our social media channels; along with cooperating with writers and volunteers on implementing different awareness campaigns. More activities on this regard are being planned to take place at the new location of APF. *Lack of enough resources; human & financial, that would enable us   to help all those who need help. We constantly announce to our followers that we are a nonprofit foundation that is depending mainly on donations to be able to cover our activities, and we encourage skilled animal lovers to volunteer with us to use their expertise in serving the cause of saving lives. *Lack of awareness of what it takes to care for 1300 souls, food, shelter, treatment, surgeries, hygiene, workers, rent, and the list goes on.
What is the most enjoyable part in your job?
Hanan: When one of our rescued dogs is adopted by a loving family; and when I see a dog moving and running happily after being totally unable to move at the time of rescue. It's worth all the efforts…
What are your long-term goals for your foundation?
Hanan: Our main goal is to end animal suffering in Egypt. We aim at raising awareness about animals and educate people they should be treated with mercy. The promulgation of the first animal protection law in Egypt is our main goal.
What are the actions that should be taken in Egypt regarding stray animals' issues?
Hanan: I would not call them stray animals; they are just street animals. The only effective solution to control the overpopulation of street animals is CNVR, which mean Catch, Neuter, Vaccinate and Release them again at the same location. Culling will never control numbers because there will always be new ones coming into the void created by the culling. One adult female dog and its litter can reproduce 67'000 dogs in 6 years.
Neutering/Spaying is a surgical procedure to prevent dogs from reproducing. Returning them to the same location prevent other un-neutered dogs from occupying this location.
What initiatives or campaigns do you wish to apply here in Egypt regarding stray animals?
Hanan: Awareness campaign to educate people about them and how to treat and understand them to reduce violence against them; besides, a nation wide CNVR campaign to control numbers.
What do you wish more people knew about foundation?
Hanan: I wish people would realize that we as APF can't change the current situation alone. We need people's cooperation and understanding of the situation.     We are working around the clock and we are rescuing new cases every single day, we are also expanding this month, although it has created an enormous financial burden on us, but we had  to offer our rescued dogs a better space that is three times bigger than where we are now.    However, what is happening in Egypt is beyond our capacity. None profit Foundations like APF can't make a difference without the help of animal lovers and without having more of them joining forces to raise awareness in order to really minimize animal suffering. Shelters like us should be serving the injured street animals not to be full of abandoned home pets.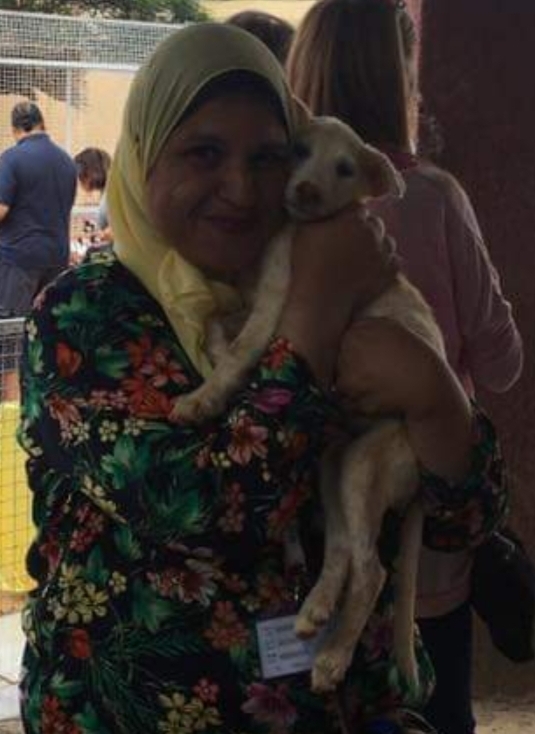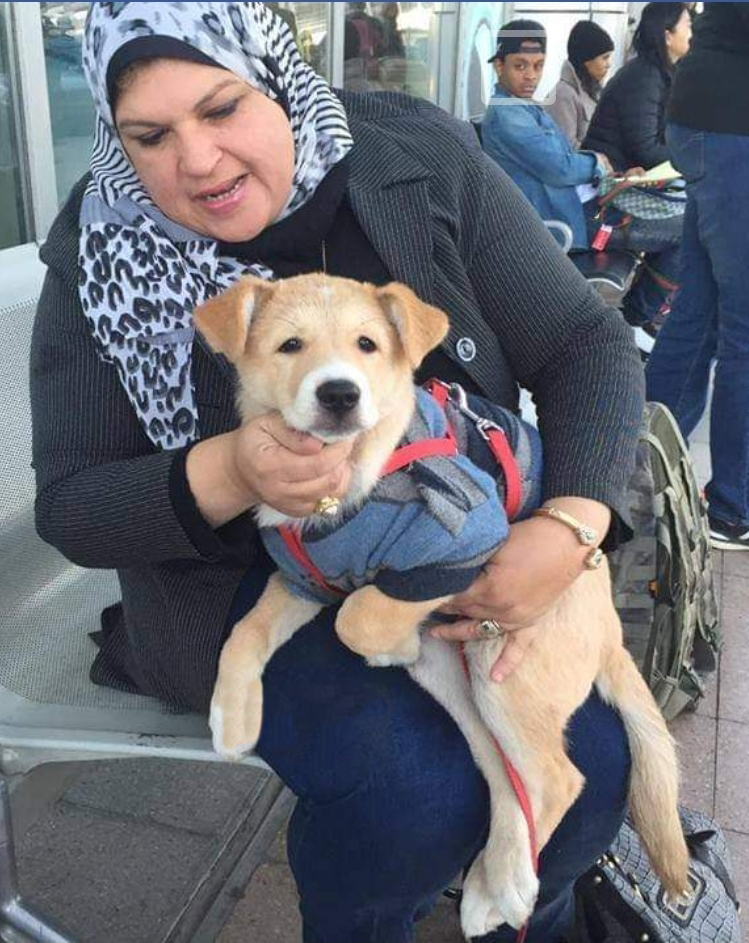 Lobna; tell us about yourself?
Lobna: My name is Lobna Helmy; I am the Co-Founder of Animal Protection Foundation – APF. An animal lover since I was a student. I used to feed cats and dogs at my school, and at a later stage all those I meet in the street.
Tell our readers about APF?
Lobna: A nonprofit foundation that is working on rescuing injured dogs, treating them and providing those who can't live in the street with a safe shelter.
What made you decide to establish APF?
Lobna: One thing led to the other. I've always been feeding street animals, then it developed to another level and I used to take the sick ones to Vets and make sure I follow up on their treatments in the street until they were back to normal. One day a senior dog was hit by a car and she was badly injured, besides suffering from Manage. I took her to the Vet and I was advised that she wouldn't be able to live in the street anymore.    In the search of alternatives and a safe place for that senior dog (which wasn't easy because of her Mange condition), I met Hanan Deebess who accepted to take in my rescued dog and to take care of her along with 50 dogs that she was caring for all by herself. I started visiting Hanan on daily basis and I joined her in caring for that group of rescued dogs and of course in a very little time the number of dogs grew bigger and bigger and we decided to officially establish APF.    It was a destiny to serve animals together at a larger scale. Since we started we are working hand in hand; I am in charge of
managing the daily rescue activities and Hanan is in charge of securing the needed funds for our activities.
What are the challenges you usually face? And how do you deal with them?
Lobna: The road was quite bumpy since we started. We used to do everything by ourselves and that was not easy; rescuing, cleaning, feeding, taking cases to the Vets, handling their treatments… and the list goes on.  It coasted us a lot of time, effort and money to establish a well reputable shelter that would really make a difference in so many lives. The challenges that we constantly face is the number of dogs that need help at the same time "every day & night". Although we expanded our shelter several times but we still have limits in space for the new cases that we can take in per day. It is one of the saddest moments for us to see a new case and not be able to help because of the space that we couldn't provide.  New arrivals need special rooms until they are treated and can live in large groups.  We are expanding for the third time and we should be moving very soon to a new location that is three times bigger than what we currently have. And here, the financial resources are our biggest challenge.
What is the most enjoyable part in your job?
Lobna: When I am rescuing a case and you see gratefulness in the dog's eyes. For example when little puppies are inside a deep hole and the mother is unable to help them, and she sees them coming out safe one after the other. The grateful look in her eyes is worth all the effort. And when one of our rescued dogs (especially those who were badly abused), is adopted by a loving family and is finally happy and safe.
What are your long-term goals for your foundation?
Lobna: A law for animal rights is our long-term goal. It is the only solution to give us a chance to focus only on the injured dogs that can't live in the street instead of rescuing everyday new cases of dogs that were abandoned by their families.
What are the actions that should be taken in Egypt regarding stray animals' issues?
Lobna: CNVR (Catch, Neuter, Vaccinate and Release) animals. Besides a law that would regulate many issues that are the reason behind the huge number of suffering animals.
What initiatives or campaigns do you wish to apply here in Egypt regarding stray animals?
Lobna: CNVR and awareness to stop over breeding, trading, abusing, etc…
What do you wish more people knew about your foundation?
Lobna: I wish people would change the preset perception that most people currently have about those rescuing and caring for animals in need. Most of the people think that we are shallow ladies trying to fill our time while socializing at a club. And that we don't care about humans. That is far from reality. We believe that mercy should be applied on all beings. Dogs suffer and feel like humans. We are dedicating our full day for dogs in need because we can't watch them suffer and do nothing; besides the daily routine of feeding the street dogs in my area every single evening.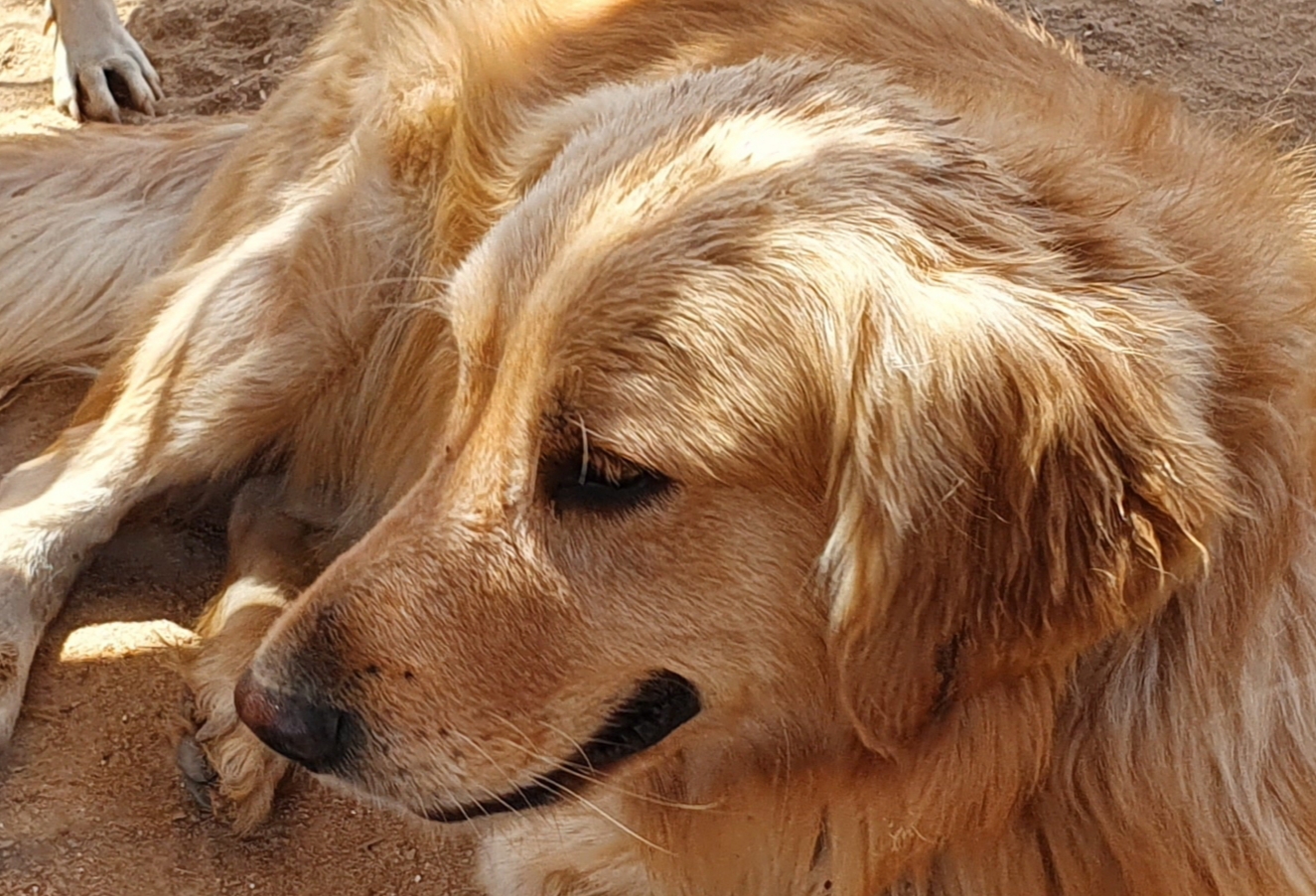 For Donations to APF, Options are:
1. Via Your Mobile Phone:
https://www.animalprotection-eg.org/donate.html
2. For home/ office collection, please text
this number 01002507531.
3. Bank Transfer or Deposit in EGP:
APF Bank Account at EG Bank:
Name: Animal Protection Foundation
Account Number: 0047605717001
Branch: Ammar Ibn Yasser
Swift code: Eggbegcapay
4. Orange Money or Vodafone Cash
01002507531 &
01270186522
5. APF PayPal A/Cs
animal.protection.eg@gmail.com
apf.dogshelter@gmail.com
NB: For PayPal please choose the family and friend option to reduce the deducted fees.
APF Website: www.animalprotection-eg.org
For Donations to ESDAR:
1. For Home/Office Collection, please call
01222744093
2. Vodafone Cash, Orange Money & Fawry:
01099830103
01018182354
01273087194
3. Bank Account:
The Egyptian Society for Defending Animal Rights
Arab African  International Bank
Account Number:
701838-3924
4. PayPal Account Name:
salwacreatures@gmail.com
5. For other options please call:
01222744093
ESDAR Facebook Page: ESDAR.Egypt