Henkel Egypt Employees Participate in a Clothing Drive with the Egyptian Clothing Bank to Support Underprivileged Families
Henkel Egypt employees have volunteered in a clothing drive with the Egyptian Clothing Bank to sort and package donated clothes to be distributed to underprivileged families. This comes as part of Henkel Egypt's social responsibility to achieve development in the community.
Henkel Egypt's voluntary efforts in cooperation with the Egyptian Clothing Bank aim to provide appropriate clothes to the underprivileged families, protecting them from the winter cold. These efforts are part of the company's strategy that targets supporting local communities, especially the segments most in need; improving their livelihood and providing them with a decent life.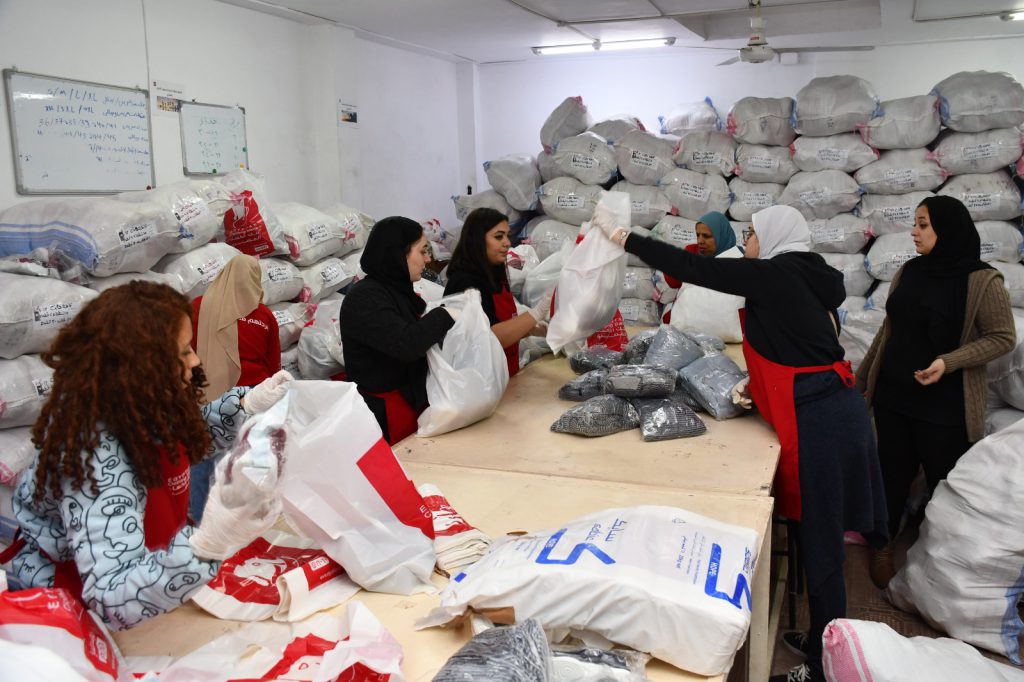 Commenting on the company's recent initiative, Carol Milan, President and Managing Director of Henkel Egypt, said: "Henkel Egypt is an integral part of the community. We are keen to provide our unwavering support through various activities, including voluntary efforts to ensure the wellbeing of underprivileged groups. This initiative reflects our efforts in helping to enhance the livelihood of those in need while providing them with a decent life and basic necessities. We also aim at encouraging our employees to participate in similar volunteer work; raising their awareness of the importance of volunteerism and deepening their role in developing the community in a way that positively advances the state's sustainable development strategy- Egypt Vision 2030."
Manal Saleh, CEO of Egyptian Clothing Bank, expressed her gratitude with the voluntary participation of Henkel Egypt, stating: "We recognize the active participation of Henkel Egypt's employees in helping sort and package the donated clothes and preparing them for the distribution to the underprivileged families in Egypt's rural areas, representing the private sector's role in fostering voluntary work. This helps us reach the largest possible number of underprivileged families all over Egypt; improving their livelihood and supporting them in coping with the difficult living conditions. We also look forward to deepening our cooperation with Henkel Egypt in the coming period to continue their distinguished role in the society."
It is worth mentioning that Henkel Egypt completed over 2,146 hours of volunteer work in an array of activities during 2022. These efforts are part of its corporate social responsibility and sustainability strategy that is based on three main axes: Education, Environment, and providing Healthcare, in addition to Woman Empowerment. In cooperation with several NGOs, numerous initiatives have also been launched; such as visiting underprivileged villages and children's hospitals, as well as conducting training for the company's employees to promote the ethics of dealing with persons with disabilities; raising employees' awareness of the ways to support and fully integrate persons with disabilities into the community as well as equality in the work environment.