The sports world was dramatically impacted by the tragic spread of COVID-19. Following a meeting with the Royal Spanish Football Federation, the Spanish League (known as La Liga) announced that the professional of football in Spain is indefinitely on hold due to the novel coronavirus.
In this regard, La Liga's president Javier Tebas previously mentioned: "There are 30 affected leagues, 30 cup tournaments, and we have to co-ordinate each schedule at both a national and international level," adding that "In mid-May, we should be back with all European competitions. If circumstances permit, we could bring that forward."
However, the Spanish League's clubs did not surrender to the unfortunate events, started reacting positively since the beginnings of the crisis, stayed active, and kept its doors open to its players and its fans through social media. Check with us their bright ideas and entertaining activities!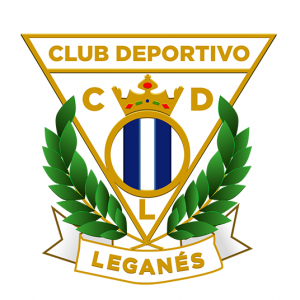 CD Leganés:
While the halls and entertaining centers are closed across Spain, La Liga's fitness trainers prepared training sessions for the players to attend from home. CD Leganés took a step further, their fitness trainer directed from his home a training session that was not only dedicated to the players but to the public as well. Moreover, the club's football stadium Butarque is being illuminated every day at 20:00 to honor those who passed away from the pandemic virus.
Athletic Bilbao:
Among La Liga's clubs, Athletic Bilbao has one of the most advanced football camps San Mamés and its interface was utilized to deliver motivational messages to the whole world.
Getafe CF:
Getafe CF led one of the most creative campaigns, gathering the broadcasters of La Liga's stadiums. The announcers chanted GOAL, a word that over the years became a synonym to Spanish football.  Until fans could rejoice intonating GOAL, this step was a catalytic message.
RCD Mallorca: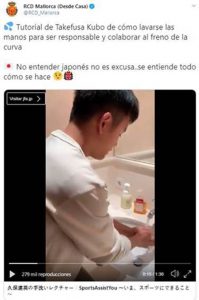 Some clubs animated their players to interact directly with the public. Timely, RCD Mallorca's Japanese player Takefusa Kubo made a film, showing his followers the appropriate way of hand-washing as a protective measure against COVID-19.
CD Leganés vs. Real Valladolid:
Although the match between both teams was canceled, CD Leganés (nicknamed The Cucumber Growers), the game was being held online and The Cucumber Growers twitted the competition directly minute by minute.
Cádiz CF:
Cádiz CF, the club that tops the Spanish League's second division, decided to place its social media channels under the official authorities' disposal in order to get useful messages delivered to as many persons as possible. Other clubs then became motivated and joined this initiative.
FC Barcelona: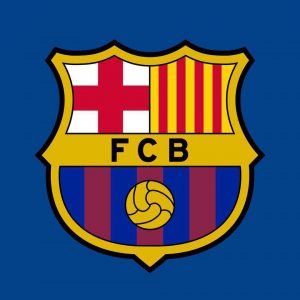 No one is now able to train as usual; alternatively what dominated the scene was the electronic sport. In order to fill the void, clubs such as FC Barcelona, Deportivo Alavés, and RC Celta de Vigo utilized the situation to promote their teams through electronic platforms.
Various Entertainments:
Several clubs used social media to entertain their fans and make the quarantines bearable for all. For example, the club SD Eibar uploaded Hieroglyphs for decoding, math problems, and questions about language and history. On its part, Cádiz CF held a comedic contest. Deportivo Alavés, Real Betis, and CA Osasuna started bringing out their most popular players' favourite TV shows, movies, books, and video games.