After they succeeded in accumulating 23.4 points at the 15th African Gymnastics Championship, the Egyptian Rhythmic Gymnastics team won the gold medal and reserved their tickets to the 2020 Tokyo Olympic Games.  South African and Algerian teams finished second and third, respectively.
In this regard, the Egyptian Gymnastics Federation's President Ehab Amin expressed: "We are going to do our best for our athletes to be efficiently prepared for the upcoming Olympic Games."
At the current African tournament, the Egyptian juniors' group comprises the following players: Khadija Bayoumy, Laila Yakout, Lina El Ezzawy, Nazly Bahnas, Khadija El Taweel, and Malak Tamer. As for the seniors' group, it includes Tia Dia, Malak Selim, Sara Fanous, Polina Amr, Farida Ashraf, Logain Eslam, and Salma Khaled.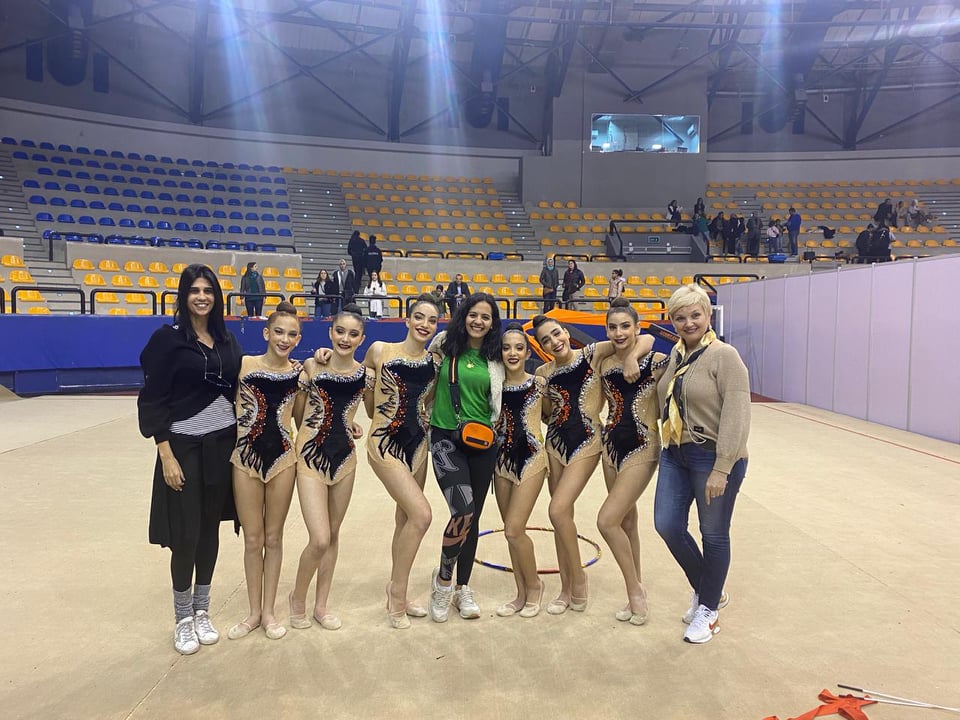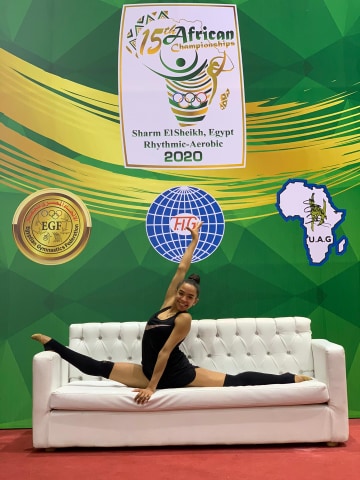 Luana Gomes, who is representing Angola and is one of the Ginasio Clube Portugues' group, said regarding the Tokyo Olympic Games: "If I cannot qualify for the Olympics through the ongoing championship, I hope there will still be an opportunity through the wildcard's option."