Six Egyptian players competed at the Pittsburgh Open held in the US. The Pharaohs were Karim El-Hammay (ranked 60 internationally), Mazen Gamal (world no.69), Mohamed El Sherbini (ranked 47), Zahed Salem (world no.15), Fares Dessouky (ranked 11), and Omar Mosaad (world no. 16).
The tournament's quarterfinals:
Only Mosaad, El Sherbini, and Dessouky succeeded in reaching the quarterfinals. After a 77-minute battle between Mosaad and El Sherbini, the former won by (15-13/19-17/11-8).  New Zealand's Campell Grayson lost to Dessouky 3-1 (11-6, 7-11, 11-7, 11-7).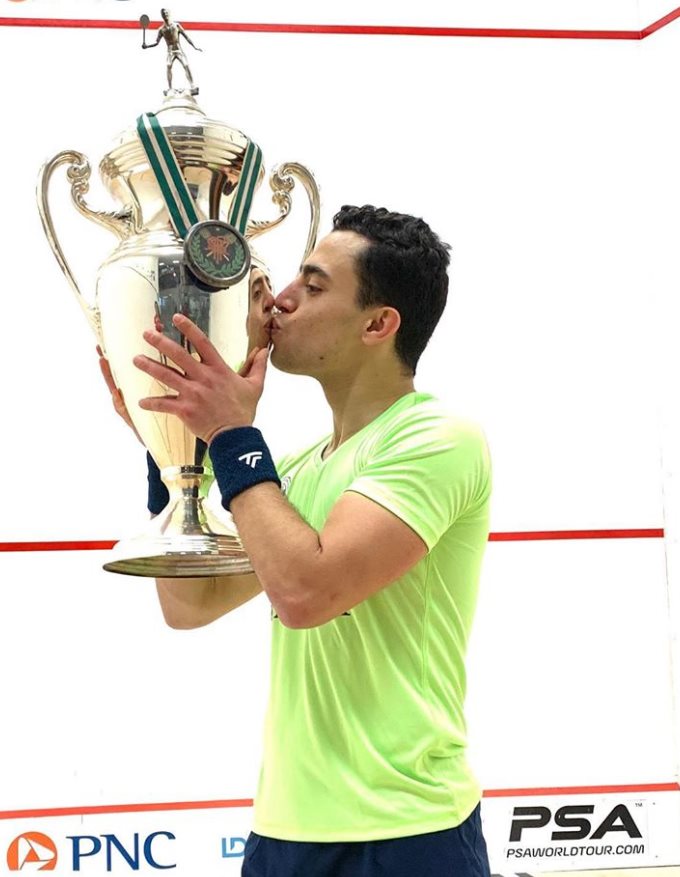 The semifinals:
Although  France's Gregoire Marche won the semifinal's first game 8-11, Alexandria's Dessouky managed to revenge winning the other three games 11-5, 11-5, and 11-6, respectively and ending the match 3-1 in his favor. The other semifinal took place between Mosaad and India's Saurav Ghosal (world no.13 and India's No.1), the former lost to the later 3-1 (11-6, 16-18, 11-7, 12-10).
Dessouky is the champion:
It was Dessouky who lifted the Pittsburgh Open's title after he defeated Ghosal in a 34-minute final that finished 3-0 (11-7/11-4/11-9).