The most qualified international squash players competed in one of the most prestigious squash championships worldwide titled J.P. Morgan Tournament of Champions (ToC) and held yearly in the USA.
Several Egyptian players participated in the prestigious sports event: Raneem El-Welily, Yathreb Adel, Zeina Mickawy, Rowan El-Araby, Nada Abbas, Hania El-Hammamy, Mariam Metwally, Nour El-Tayeb, Nouran Gohar, Nadine Shahin, Salma Hany, Nour El-Sherbini, Ali Farag, Mazen Hesham, Youssef Soliman, Karim EL-Hammamy, Mohamed Abouelghar, Mostafa Asal, Omar Mosad, Marwan El-Shorbagy, Mohamed El-Shorbagy, and Tarek Momen.
Women's champion Camille Serme:
France's Camille Serme (ranked the fifth internationally) won the women's competition. On her way to the title, she succeeded in defeating the following Egyptian players:  Rowan El-Araby (ranked 21st) by the score of 3-2 in the round 32, Yathreb Adel (ranked 16th) by 3-2 in the round 16, Raneem El-Welily (World No.1) by 3-0 in the quarterfinals, Nouran Gohar, (world no.3), in the semifinals, and Nour El-Sherbini (world no.2) by 3-0 in the final.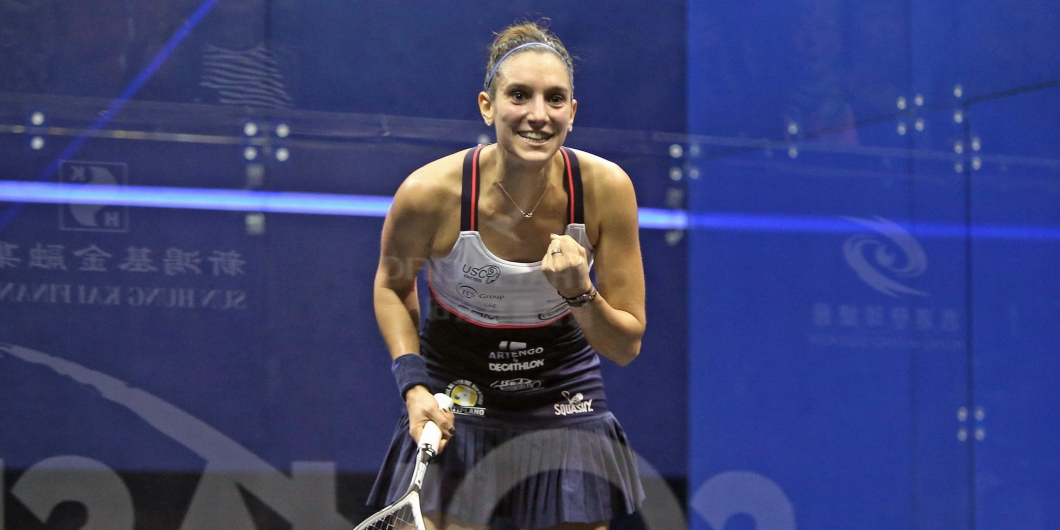 Commenting on her victory, Serme said: "I know Nour was not 100%. I think everyone could see it. She was not moving very well on court but it's not easy to play someone you know is not 100%. I was just trying to not think about it, but it's not easy and all credit to her.
"All the titles are special and different, but this one is special because the last tournament I lost in the quarter final of the World Championship against very strong Hania El Hammamy and that was a tough one.
"Obviously, the World Championship is the one that everyone wants to win and that's my biggest dream, so I'll take that one today. If I could have all of my team at every tournament, then I would do it. It's so nice and so important to me to have them with me. To prepare all those matches, to analyze every match, usually we analyze when I lose but this week we have been analyzing when I have won, so it was very interesting. I wish they could come every time."
Men's champion Mohamed El-Shorbagy:
Moving to the men's competition, it was Egypt's Mohamed El-Shorbagy (world no.2) who raised the tournament's cup. His triumph came after he beat 3-1 his fellow citizen Tarek Momen (ranked 3rd) in the final.
In this regard, the champion mentioned: "To win the trophy for the third time is an honour," adding that: "To have your name beside all the great champions that have won the event, it's the kind of moment that I live for. I said before the season started that my main goal was to get back to World No.1 and to achieve this on the same court that I lost the World No.1 last year is a great feeling. There is no better venue than here that I would have wanted it to happen and I'm really proud."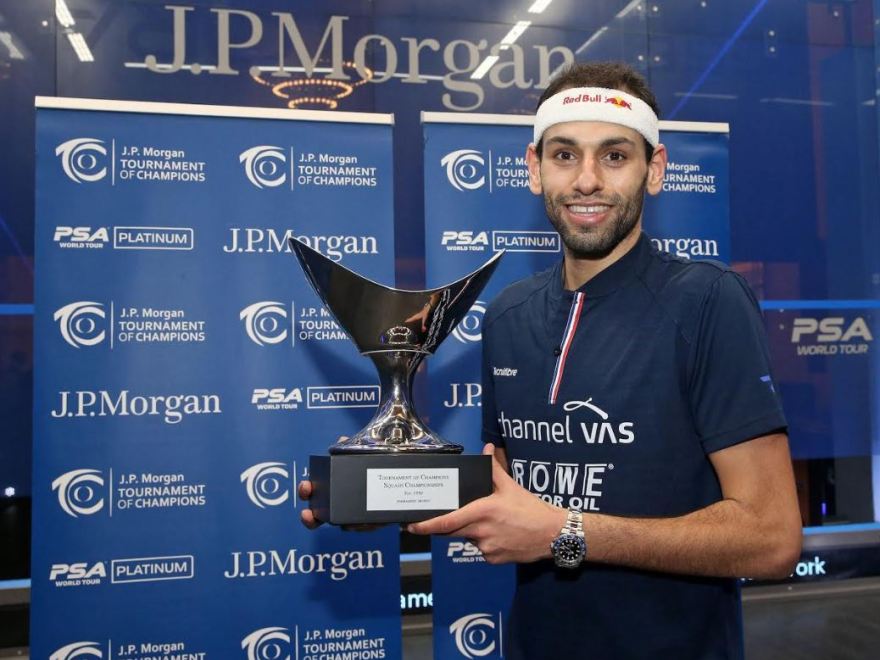 This was not the first time for "The Beast of Alexandria" (El-Shorbagy's nickname) to win the ToC, as he did previously in 2015 and 2016. The first Egyptian to win the championship was Amr Shabana in 2006. "The Maestro" (Amr Shabana's nickname) also claimed the title in 2007 and 2014. His compatriot Ramy Ashour, nicknamed "The Artist", was the champion in 2008, 2011, and 2013. In 2018 and 2019, Egyptians Karim Abdel Gawad (ranked 4th) and Ali Farag (World No.1) snatched the title, respectively.
Thanks to his latest victory, The Beast of Alexandria will top again the Professional Squash Association's upcoming world ranking, a place that he lost in March 2019.