Henkel Egypt Celebrates MIT Initiative's Silver Jubilee with 57357 Children to support the healing journey of children battling cancer
Henkel Egypt celebrates the silver anniversary of the " "Make an Impact on Tomorrow" (MIT) program, which is regarded as one of the company's most significant social responsibility initiatives. This year, Henkel Egypt chose the 57357 Children Hospital to commemorate this day, in order to support the children fighting cancer in their rehabilitation process and in maintaining their physical and mental wellbeing.
Over 50 Henkel Egypt employees took part in the celebration to host a carnival and a series of workshops on art, music, and theater for more than 200 children in the hospital. The workshops were designed to facilitate their healing process and their well-being, and to enhance the employees' awareness on various topics related to health, sustainability and science.
The MIT initiative is an integral part of Henkel's global CSR strategy, which aims at engaging the company's employees in various initiatives to create an effective social impact. The program is conducted every year in May in several regions, including India, the Middle East and Africa on the same day. Every year, a local non-profit organization (NGO) is chosen to be supported through a gala event organized by Henkel employees.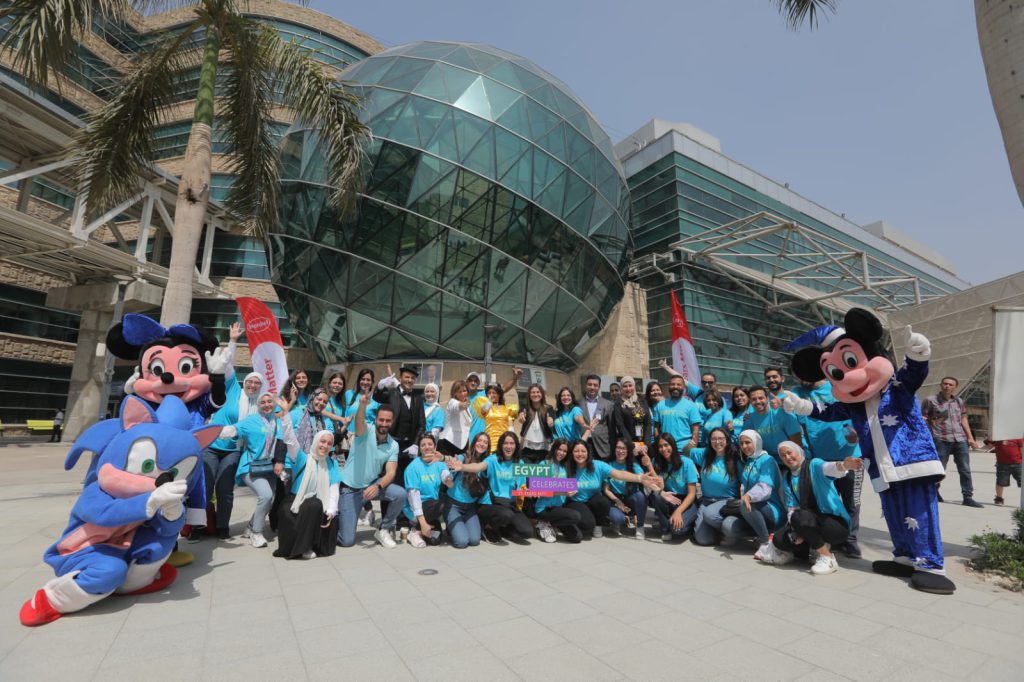 Commenting on the company's initiative, Carol Milan, President and Managing Director of Henkel Egypt, said: "Today marks the 25th anniversary of the MIT initiative, and we chose to celebrate it this year with the 57357 Hospital, where our employees spent the day celebrating with the children, conveying sympathy and encouragement for their heroic battle with cancer."
"Henkel Egypt is a constituent of the Egyptian society. Thus, we strive to support the most vulnerable groups through various initiatives, including encouraging our employees to participate in volunteer work that serves their communities. This comes as a part of our strategy to foster Egypt Vision 2030. It also comes within the framework of Henkel Egypt's CSR strategy that focuses on two main axes: environmental sustainability and social development," Carol stated.
For his part, Mr. Ahmed Abdel Moneim, Public Relations Manager, Hospital 57357, said: "We acknowledge Henkel Egypt for its constant support for the children of Hospital 57357. The company provides an ongoing psychological and moral support for the children through their activities and initiatives. Such initiatives contribute to the children's joy and mitigation of their suffering."
In the past two years, Henkel Egypt employees completed over 3,146 hours of volunteer work in an array of activities. These efforts are part of its CSR and sustainability strategy that is based on three main axes: Education, Environment, and providing Healthcare, in addition to Woman Empowerment. In cooperation with several NGOs, numerous initiatives have also been launched; such as visiting underprivileged villages and children's hospitals, as well as conducting training for the company's employees to promote the ethics of dealing with persons with disabilities; raising employees' awareness of the ways to support and fully integrate persons with disabilities into the community as well as equality in the work environment.