Flavors of Thailand at Birdcage Restaurant
Semiramis InterContinental brings you to an authentic gastronomical journey from May 18th until June 10th at the signature Thai restaurant, Birdcage. The iconic hotel welcomes the Thai Chef Worawut Samngamkai – known as Chef 'Lek' from Hua Hin InterContinental Resort Thailand, who will transform the guests' dining experience to a memorable one.
Chef 'Lek' is gracing the renowned restaurant with his special Thai set-menu, showcasing the art of traditional Thai food every evening. His culinary talent blossomed since his early age, paving his path to join the leading hotels chain IHG in 2009 where his skills are developed in the authentic Thai cuisine.
Developing the perfect mix of Thai flavors is Chef 'Lek' specialty. His well-established belief is that good food brings nations together and creates everlasting moments. His inspiration to traditional Thai cuisine led him to craft unforgettable memories with 'home away from home' feeling.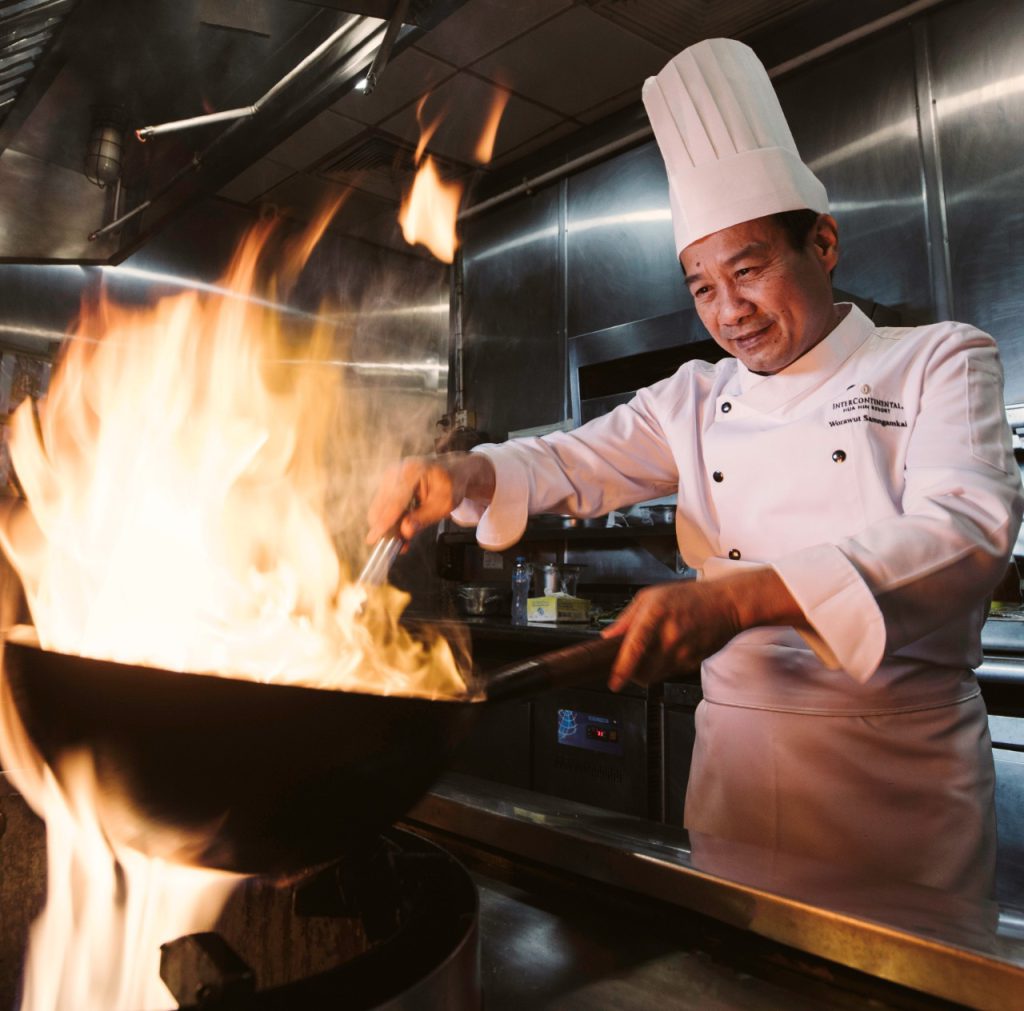 Everything about Birdcage restaurant is genuinely Thai, from exotic water feature at the door to the authentic eloquent display throughout your experience. The sizzling sounds and enticing aromas from the open kitchen such as garlic pepper shrimp and cashew chicken will transform you to a truly Thai dining adventure.
For more details and booking, please call (02) 27988000.