UNICEF & Enactus Egypt Social Innovation Competition, 1st Place Goes to Cairo University Enactus Team
Different Enactus teams that were partners with UNICEF have been competing in the "social innovation competition," a competition done by Enactus and Unicef for the most innovative projects, the cup went to Enactus Cairo University's Champs.
Enactus Cairo University has done many innovative projects over the year that offered job opportunities to many people by the power of social Entrepreunrial Projects.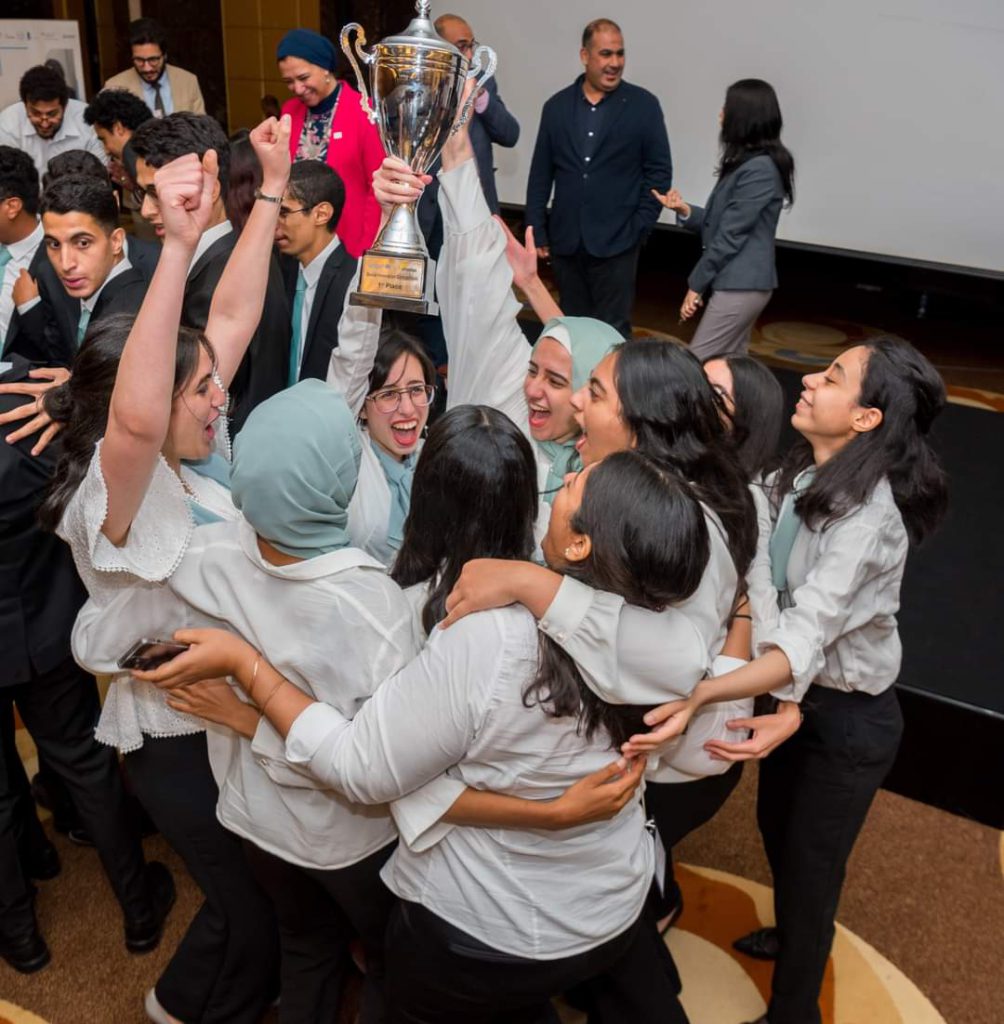 In 2019 Enactus Cairo were able to represent Egypt in the International Competition that was carried out in California and they were able to win 1st Place among many international Universities with their inspiring project "Rosie."
Rosie was a project made by women for women. The project aimed to empower women all over Egypt by offering them healthy sanitary pads made by banana fibers.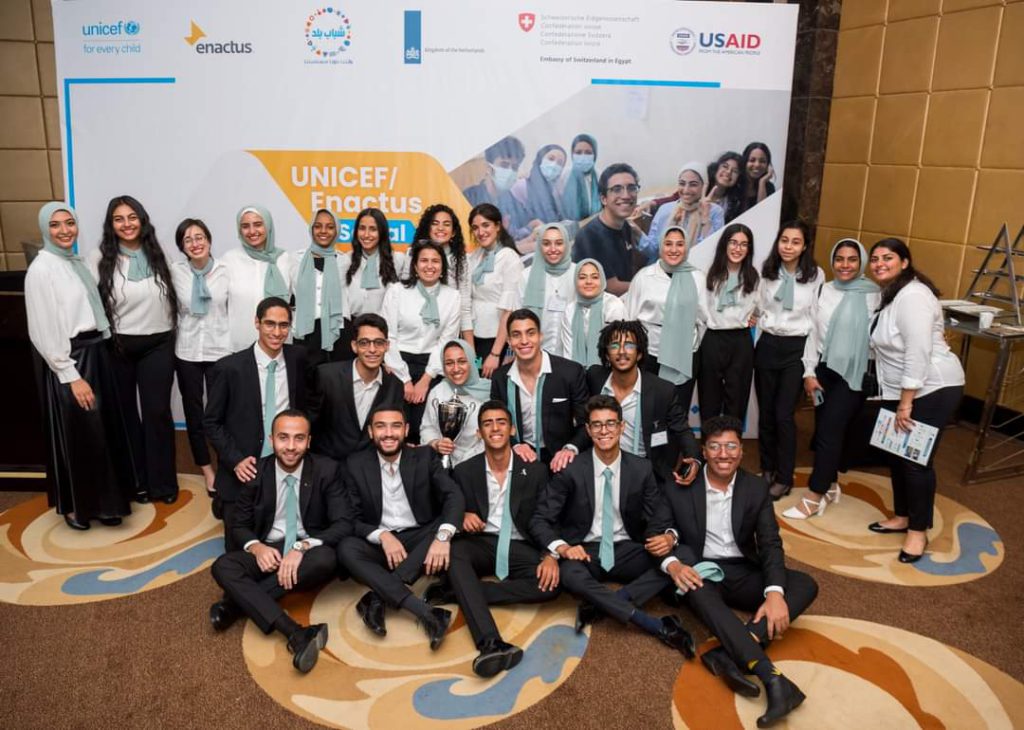 Enactus Cairo never failed to surprise us and launched their project "Juno" in 2021 that was featured in "El Forsa" TV program with Lamees El-Hadidy. This project was made to solve the problems of the C class children that faced malnutrition and they managed to won the first place as the most innovative entrepreneurial project.
Enactus Cairo University students are a group of students that are striving to make this world a better place for all of us. Enactus Cairo is changing the World!