An Insight Into A Marketeer's Career: Heba Abdallah Head of Marketing at CFCM talks about career and life aspirations
Marketing pundit and a renowned figure in the retail industry, Heba Abdallah is the Head of Marketing of Egypt's leading entertainment and shopping destination, Cairo Festival City Mall. Drawing on more than 22 years of extensive experience out of which 14 years of them in the field with a strong portfolio of brands, Abdallah has been leading Cairo Festival City Mall's marketing activities since 2019. Known for her meticulous and imaginative projects, taking challenging initiatives and turning them into thriving ones, Heba Abdallah has made impactful transformations in the brand since joining, and led numerous successful campaigns that revamped the retail industry in Egypt. We had a one-on-one with Heba Abdallah and spoke with her in depth about her journey, achievements, and life.
What were your university/college specialties, and how has your education influenced your present work?
I studied business administration at Alexandria University. But what shaped me was the hands-on experience that I had throughout all my career, which made me who am I today, that was the real education along with the people I met throughout my career and the people that I worked with.
What advice would you provide to people who are motivated to succeed in the marketing industry?
Certain people might advise you to play it safe. I tell them to put trust in themselves and take the risk. If they do not, they will make excuses. Taking the risk is also a game changer since we never know the outcome of our efforts unless we do it. You would not be sorry if you failed, but you would be sorry if you did not try. Also, being curious about everything makes them creative, and innovative so they need to be always keen on meeting different people and listening to each and every one of them. At the end as a successful marketer, you need to get the reflection of everyone's taste.
Who are your leading industry influencers?
I've been influenced and inspired by so many people, maybe they are not well known but people around me that have accomplished a lot at such a young age, more specifically in the start-up community. I am motivated by everything around me and by every experience I have. Surrounding yourself with people or atmospheres that excite you and nourish your imagination is the best way to be motivated.
How do you inspire your team to do their best?
We all share our vision and establish clear targets because they are already working at one of the largest, leading retail malls, CFCM. So, I'm always keen on creating a welcoming and pleasant environment for my team, always make sure that the vibes are positive and enjoyable as many people can perceive long working hours tiresome but at our office I always try to make it fun, make sure that our team is comfortable to help them be productive and creative which assist their self-development.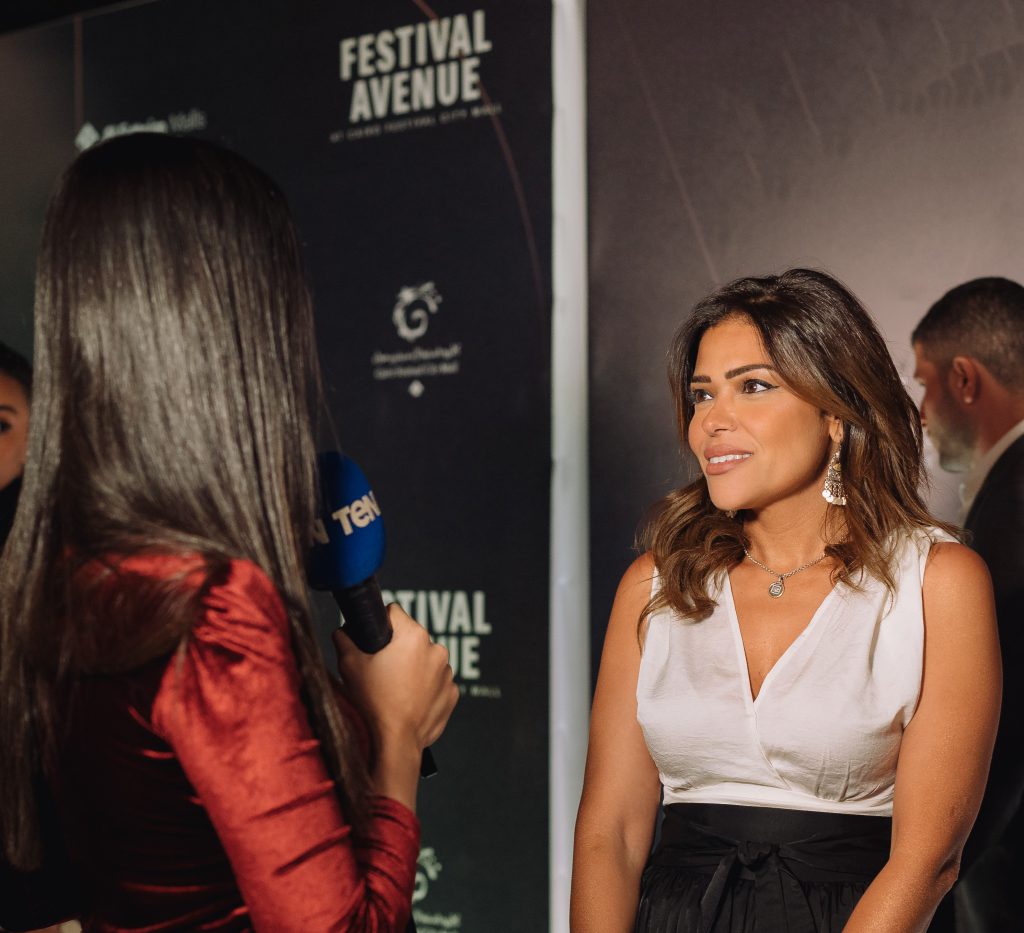 How much reliance do you place on word of mouth and social media?
The power and influence of social media makes or breaks all businesses. Word-of-mouth has become intrinsically inseparable from social media engagement, and it's important that we recognize this and participate directly in these conversations to ensure we are on track with our quality and services. It is also important to remain a trend-setter with the right consumer base to keep things interesting for them.
What is the most significant risk you have taken in your career?
Shifting careers from human resources to marketing was probably the biggest risk I took, one that I am proud of accomplishing in a short time. The ability to recognize the importance of culture, learning and development and talent acquisition has helped me explore the psychology of marketing from a unique perspective in the market. I recognized that my passion lies in a more creative working field, and it has changed my life.
What is your proudest personal achievement?
If you had asked me a few years ago I would have probably answered with my career-related success stories. I now realized that my proudest personal achievement is bringing up my two beautiful daughters. To my children, nothing I will ever do in life will be as great as being your mother.
What have been the most difficult challenges you have faced as a head of marketing, particularly in the last two years?
The COVID-19 epidemic and the associated safety procedures that the mall requires. We have been trying to be creative, to make the customer experience friendly, hygenic, and to encourage people to go back to shopping in a safe manner. We invested in teaching and educating customers about safety protocols and regulations that were new to everyone, so it took a lot of work from marketing to create this safe environment in a very challenging time.
We successfully passed it until we were named "The Mall with the Best Customer Experience" in the bt100 awards in 2021.
How do you look at the field evolving in the future? What trends and developments do you see?
The future of retail is mainly revolving around customer engagement in all of its forms, especially digital integration of this engagement. Stores are integrating their digital channels, and we foresee this trend growing. Customer preference is another defining factor of the future; where the luxury market is growing at a significant rate in Egypt, which CFCM is taking the lead in with the upcoming launch of Fashion Avenue
During your 22-year career, what was your most successful moment or project?
Corporate social responsibility has long been an integral part Cairo Festival City Mall's strategy and operations, as we strive to create a shared value in the communities we operate in. Throughout 2021, we have rolled out diverse CSR initiatives in partnership with non-governmental organizations. We worked on "basic education for all" by increasing access and enrollment for basic education in remote and rural areas in Upper Egypt, and even inaugurated a community school in Fayoum. We continued supporting underprivileged governorates with Dar Al-Orman Charity Association recently revamping living standards to safeguard poverty-stricken families from the winter cold season.
It is inspirational to see the private sector give back to the community they operate in.
What do you believe Festival Avenue will bring to Egypt's retail business, in your opinion?
Festival Avenue is set to redefine the retail scene in Egypt by bringing the new luxury brands that are new to the market. It will bring unique experiences, outlets, entertainment, and everything that is trendy. The Festival Avenue is expected to bring new standards to the fashion sector as a whole, with the addition of 80 boutiques and 15 eateries to its current 310 businesses. In addition, for the first time in the Egyptian market, worldwide luxury brands will be introduced. It is also expected to open in 2023 as the ultimate premium fashion destination in Egypt.
What is your recommendation to fashion designers/entrepreneurs as a jury member in the Cairo Fashion Experience program with Vogue Italia?
Let me begin by saying that I am honored to be one of the jury members in the Cairo Fashion Experience program, as well as being present among prestigious fashion icons. My advice to fashion designers and entrepreneurs is to believe in yourself, always try to get inspired from the leaders in the industry around you but at the same time stick to your identity, build an exclusive persona to avoid having an identity crisis, always dream big, and let your aim be reaching international standards. As we see many great designers in Egypt, the only thing they need is to believe in themselves to compete with the international market. With Cairo Fashion Experience, if you had joined or you are considering joining, I believe that this is the perfect opportunity for you to grow your talent. As the chosen 3 finalists will have the exclusive opportunity to be mentored by Vogue Italia, showcase their collection at Milan Fashion week in September 2022 and additionally, present their collection in a pop-up display along with international brands in the upcoming festival avenue which will be the ultimate premium fashion destination in Egypt.
What inspired you the most about the collaboration between CFCM and Vogue Italia? 
The most motivating aspect of CFCM's collaboration with Vogue Italia is that it expands the retail experience beyond purchasing and thereby adds value to the fashion ecosystem.
In addition, I see this collaboration as presenting Egyptian fashion in a more edgy space and setting the tone for a new era, which is our fundamental goal as Egypt's largest mall. This collaboration seeks to provide focused and high-value projects to the next generation of designers. We really believe in Egyptian talents, we want to harvest these talents to the international market, and this is our way to give back and support the rising stars in the fashion community with Vogue Italia: the top fashion magazine in the world.  
"Shifting careers from human resources to marketing was probably the biggest risk I took, one that I am proud of accomplishing in a short time. "