Traditional Feel & Taste with a Modern Twist
When you hear the word 'Steakhouse,' you immediately think of men gathering, steaks, and the burgundy colour. While this may be true in your normal steakhouse, this is not the case at JW Steakhouse, especially after their renovation back in July 2021.
The JW Steakhouse is still keeping the classic and traditional feel of a steakhouse, but mixing it with a touch of modern design. As you walk in through their signature door, you will notice the traditional timber floor and brown leather chairs, now complemented with new sea blue wall paint, black and white feature tiles around the bar, and modern monochromatic rug in the main dining area. All the new elements give an inviting feel, an extra level of comfort, and a modern sense to the place. It's no longer just place for the gathering of men. Male and female of all ages are now more welcomed to enjoy a unique dining experience, good company, and delicious food.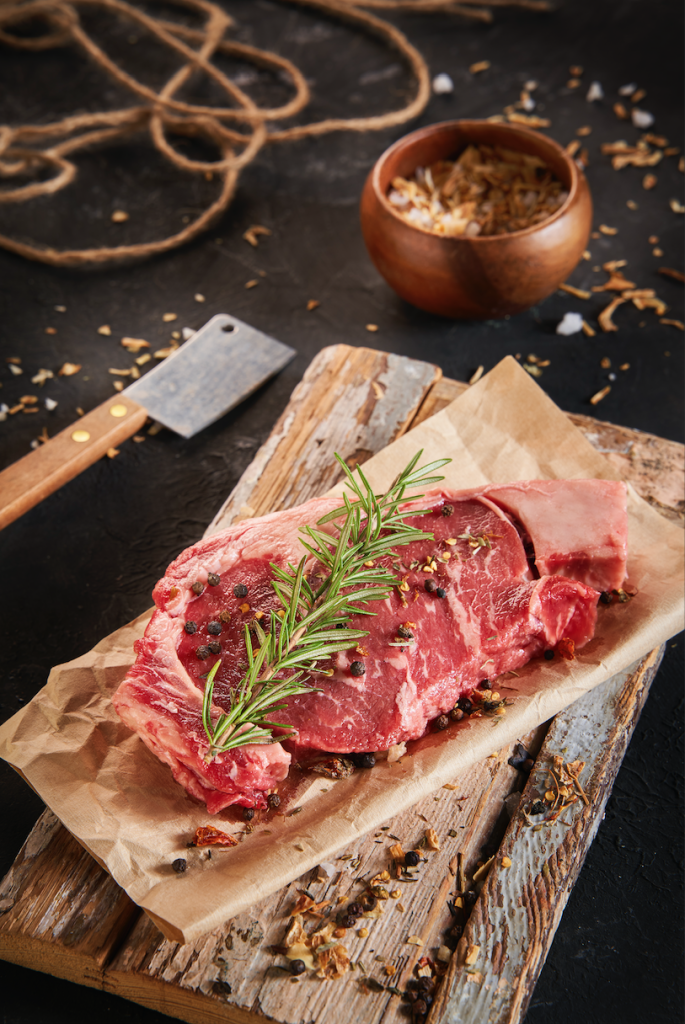 As you first enter the place, the first thing you will see is their signature Bourbon Bar with its back bar display of premium liquors where you can order signature cocktails, your favourite wine, or any non-alcoholic beverage.
Now, let's talk about the food which is our favourite. They have quite the menu there. The first thing on the menu is the raw bar, which is the first thing we tried. We got the Salmon Tartar with Caviar, Beef Tartar, and Tuna Tataki served on Papaya. And let us tell you, it is quite the journey for your taste buds. The Salmon was so fresh. The Tuna Tataki is delicately served on slices of papaya; it was phenomenal.
Their steaks is another story. Not only do they have US and Australian prime cuts, they also feature unique and only dry aged meat cuts – dry aged for 21 days- in Egypt. We ordered the Fillet Mignon Steak with a side of Sautéed Mushrooms, Steak Fries, Potatoes Gratin, Sweet Potato Fries, and their special JW Steakhouse Salad. The steak was extremely tender and juicy, cooked to perfection.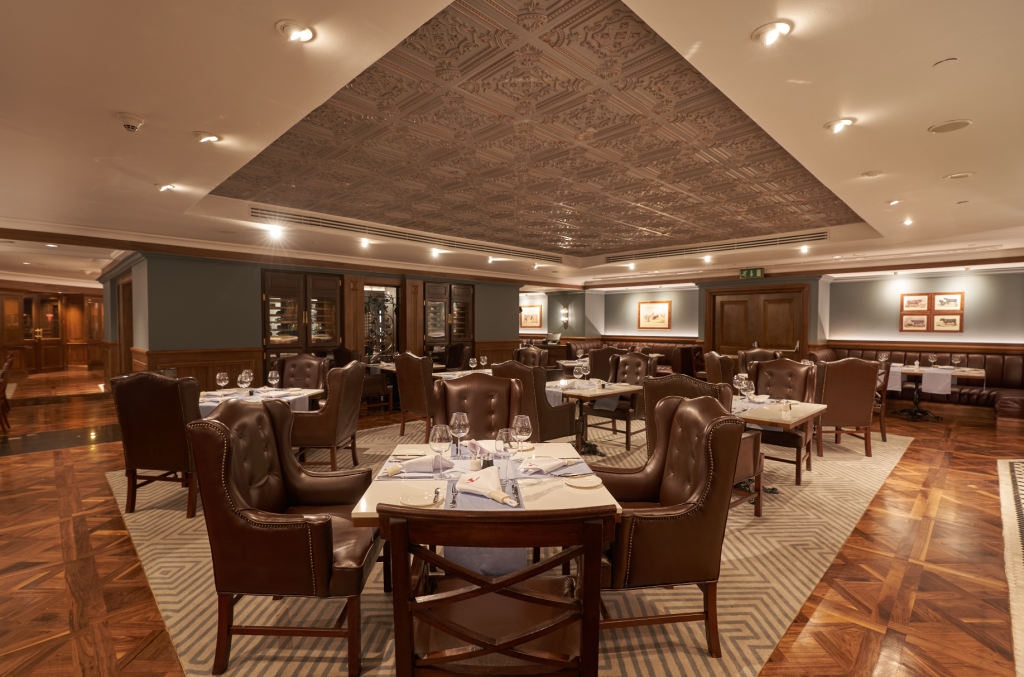 If you have a sweet tooth, you are in for a treat. Their dessert section is mouth-watering. And if you think we are just talking about Crème Brûlée and Cheesecake. You couldn't be more wrong. They have their own sweet creations. We first tried the White Chocolate and Peanut Butter Lava Cake. Forget about Chocolate Lava Cake. This is our new favourite Lava Cake. It was oozing with the most delicious filling of peanut butter and white chocolate mix. Our second dessert was a Chocolate Cake. But it is not your normal chocolate cake. It has seven layers of different types of rich and frothy chocolate. It simply melts in your mouth.
The staff there is super friendly, polite, welcoming, and quite helpful. They will assist you to have the perfect dining experience and help you pick the right thing, whether it's a dish or a beverage, for you.
JW Steakhouse is the perfect quiet place for occasional gathering or a special dining spot where you will feel special and well-taken care for. We enjoyed the privacy the place had to offer, even while sitting in the main dining area. They also offer a Private Dining Room and JW Private Reserve, if you prefer an extra level of privacy.
The JW Steakhouse is located inside JW Marriot Cairo Hotel, in New Cairo. It operates 7 days a week. The bar opens at 5:30 PM till midnight and the Main Dining area, the Private Dining Room, and the Private Reserve open at 6:30 PM till midnight.
Telephone: 02.240.658.99