Hany Samir: From Medicine to Acting
Hany Samir is an Egyptian actor and physician who graduated from the Faculty of Medicine in 2014. After graduation, he debuted his acting career and became known for his role as Wael Al-Araj in the series The Choice (2021), the short film After the War, and Unpaid Leave (2021) starring Sheriff Mounir. We had a one-on-one with Samir on his gutsy journey from medicine to acting and his aspirations as an uprising actor.
What can you tell readers about yourself?
I am Hany Samir, 31 years old. I was born in Cairo on January 20, 1990. I am an ambitious person endeavouring to make the best out of any situation no matter how easy or hard is it. I wish to be a real inspiration for everyone one day. I prefer to be genuine on and off set, for being genuine is the best way to express how you feel. I appreciate the little things in life. I believe that our job is to respect whoever is watching us and deliver a message in a right way. My family means a lot to me and is my first priority in life. I am also a dog aficionado.
What did you major in when you were in university?
I studied medicine and graduated as GP (general practitioner). I am still studying for the specialty to be an ophthalmologist.
Did you like acting since childhood?
Since I was so young yes! Actually, I used to inhabit movies as one of the characters. I used to imagine myself as one of the animation Ninja Turtles.
What inspired you to be an actor? And how did you start?
How acting affects everyone is what inspired me honestly. It really is a great feeling to inspire or affect someone's life, way of thinking, and feelings by using your talent. I started in 2015; at first, I received many Tv opportunities for ads, so I decided to take the step and discover myself in front of the camera. Since day one, I found that this will be my passion and felt the vibes, so I decided to work on myself as much as I can: I took workshops, performed in theatre, and started to go for the auditions even when I wasn't that ready.
What are the goals that you have already achieved? Any other goals you aspire to achieve?
I think being a doctor and graduating successfully from the medical school was a huge goal in the past 10 years, in addition to passing the 3 years military service. My favourite goal is starring on screen and delving deeper in the acting career. I managed to inspire some people in a good way, and I'm thankful for such a beginning. My main goal is to be one of the most effective human beings around the world, especially in my career and to influence people and be a real mentor for youths.
What do you like about acting the most? And tell us about the toughest part of your work?
I love acting because it allows you to be acquire authenticity, express your feelings with no limits, play different roles, and try to know how everyone else is thinking and how they perceive things from their point of view. The best part of acting is the emotional control we gain by practicing it. Acting is a therapy. However, everything is tough until you gain knowledge and do sufficient effort, but for me, the toughest part is waiting for people's feedback to make sure the audience enjoyed my performance.
Which role that you have played you like the most so far?
I love any role I do with all my heart, but for me the closest role to my heart was Wael Al-Araj in the series, The Choice (2021).
How do you prepare in advance for a role?
I try to be real, read the whole script, and see the moral of the story and the moral of being a part of it. I ask myself, what does my character should reveal throughout the story, and I break down the character. Then, I try to live as if I am that character. Reading a lot about the character, making a thorough research, and focusing on the tiny details can render a considerable difference.
How did your family react when you told them you wanted to be an actor?
They support me as long as I am still doing it alongside practicing medicine.
Tell us something about one of the best experiences of your life?
Joining the army for 3 years was a tough experience, but I have learned a lot, and it made me see life differently and appreciate the mundane details even more.
How do your friends treat you after you became a celebrity?
Real friends are always supportive, whether you are under the spotlights or not, and I still treat everyone the same way I did before I started acting. However, I can say that being a celebrity makes you discern your real friends from the fake ones.
Do you have a second hobby apart from acting?
I love playing soccer. I got injured in 2009 in my ankle in one of the matches. I still play soccer when I have time though. Moreover, I play Boxing and Fifa on PlayStation.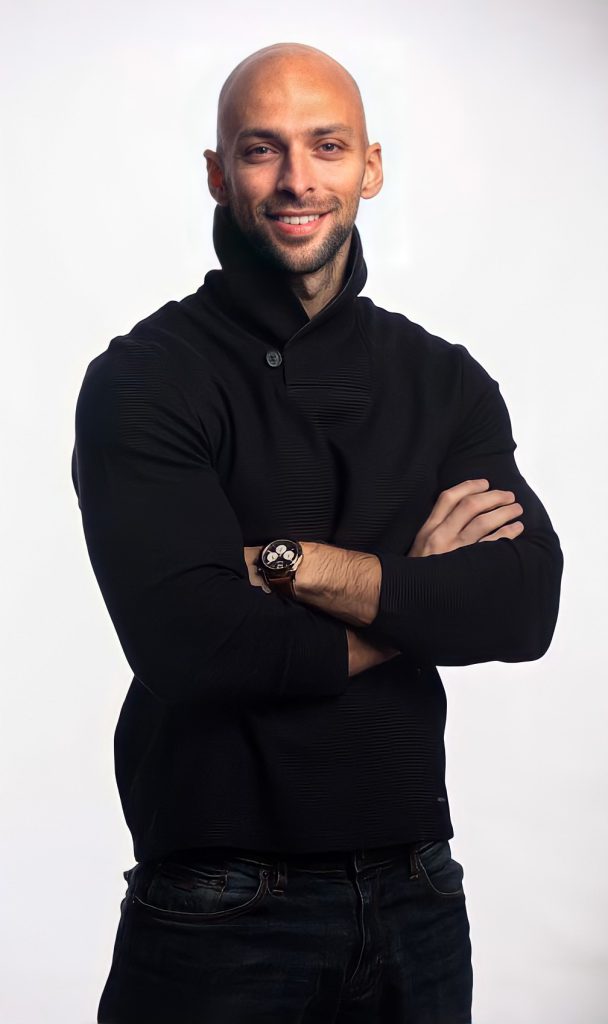 Q & A
How would you like to be remembered?
I only wish people would smile from ear to ear whenever they remember me or say my name.
What is your favourite movie?
Man on Fire (2004), Troy (2004), The Godfather (1972), Inception (2010), Interstellar (2014), Days of Sadat (2001), and The Emperor (1990).
What is your biggest fear?
Hurting someone, failure at my career, and failure to adhere to my religion.
If you had a magic wand, what show would you do next?
I'd help any person in need, especially those who are challenged with a disability.
Your favourite place to spend your time in?
In front of the camera.
"I only wish people would smile from ear to ear whenever they remember me or say my name."