HYDEOUT'S DOORS ARE OFFICIALLY OPEN IN NEW CAIRO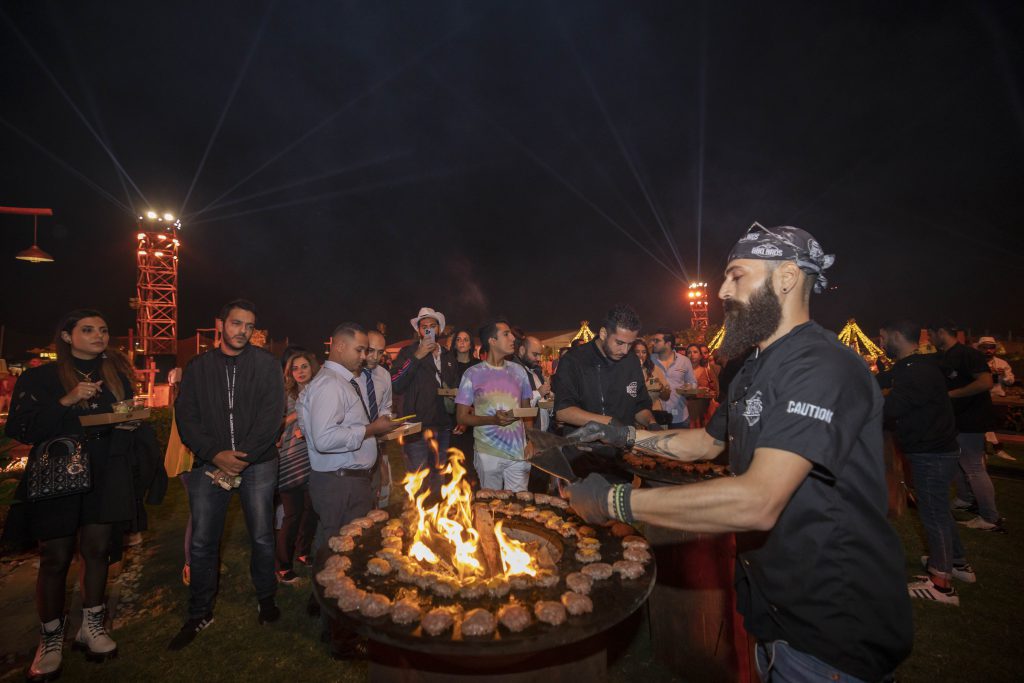 Hyde Park Development has launched "Hydeout," an exciting, fun and entertainment hub in New Cairo. The giant real estate hosted Amr Diab, The superstar singer in Egypt and the Arab World. The top lebanese singer Caroline Karam in a joyful and outstanding night for its VIP launch ceremony.
In Hydeout, all foodies and diners can now enjoy the unique and original taste with a variety of delectable culinary experiences from the best food destinations in the world.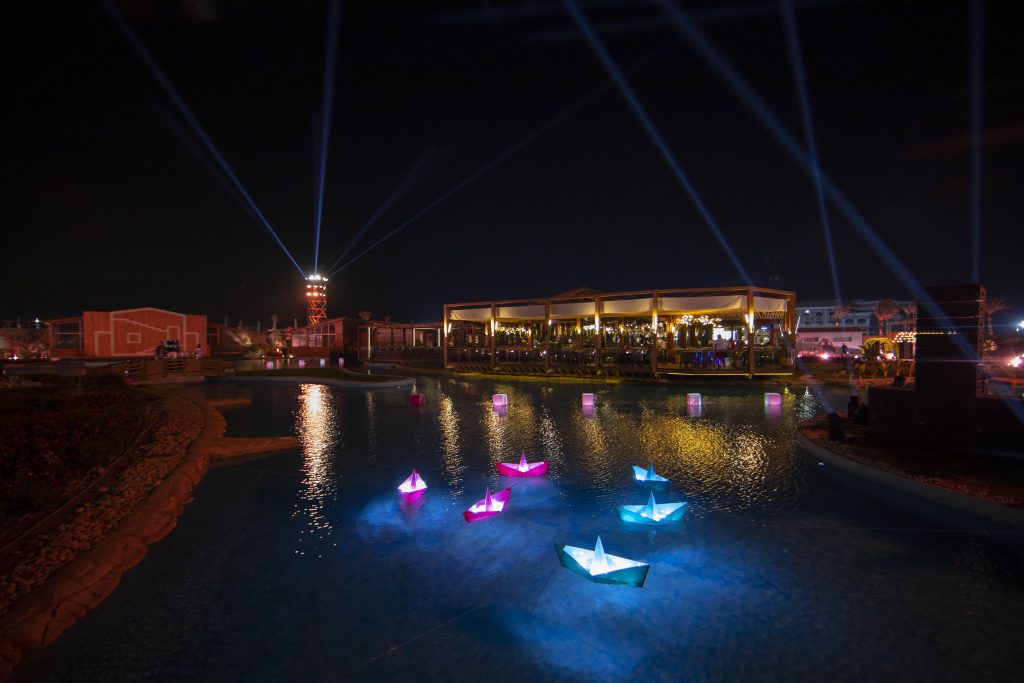 where many renowned restaurants (with artistic interiors and exteriors created by world-class designers), like M. by El Khaldy,Steak de Paris, Greek Club, and Bellucci, serve a never-ending feast of marvelous variety of drinks and dishes. Hydeout features casual dining and food trucks where you can enjoy your food in beautiful landscape areas, as well as enjoy mastery and passion for freshness.
Hydeout is home to fantastic outdoor activities and art venues, allowing you to enjoy diverse set of activities all in one convenient spot. For sports enthusiasts, there is a variety of sports to choose from, such as archery, dancing, and paddle tennis; you and your children can participate and enjoy thrilling adventures to have the most fun possible.
If you are looking for tranquility and stillness that you never experienced before, Hydeout is the best place to relax and rest in its idyllic green spaces away from the noise of the city. With the arrival of the breezing weather, it became a glamorous experience to enjoy outdoor activities surrounded by green spaces or outdoor restaurants. Hydeout is now open to anyone, to do everything or nothing.