Cairo Festival City Mall & Vogue Italia Ink Partnership to Support Emerging Fashion Talents in Egypt
Cairo Festival City Mall (CFC Mall) and Vogue Italia have announced their collaboration to support the next generation of fashion designers through focused and exceptional projects that leverage cross-country collaboration and Vogue Italia's experience and mentorship. The announcement came in a press conference that took place in Milan, Italy, attended by Timothy Earnest, Group Director/CEO of Al Futtaim Malls and Sara Sozzani Maino, Head of Special Projects Vogue Italia. Through this first-of-its-kind strategic partnership, CFC Mall is taking the retail experience in Egypt beyond the shopping aspect, creating added value to the local fashion ecosystem with Vogue Talents by scouting creatives and designers from the next generation.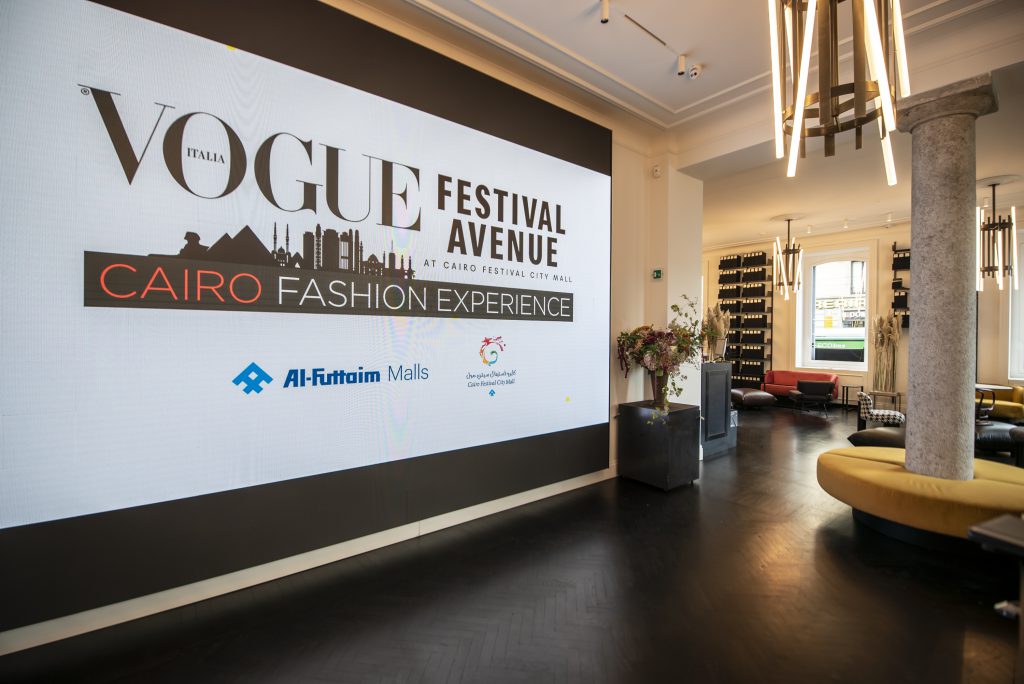 The latest partnerships complements Cairo Festival City Mall's plans for the fashion industry in Egypt, the latest of which is the upscale expansion of the mall through Festival Avenue, which is poised to be the hottest premium fashion destination in the country. CFC Mall will launch the new luxury expansion in 2023, adding 80 retailers and 15 restaurants to its existing 310 outlets. Strategically located in the heart of New Cairo, the premium fashion destination is set to take CFCM and the fashion industry as a whole to the next level. Festival Avenue will introduce international luxury brands for the first time in the Egyptian market, building on the pre-existing renowned local and multinational brands in CFCM.
Cairo Festival City Mall is endorsing more and more fashion-focused activities through strategic high profile partnerships that will fuel the fashion industry in Egypt and open more opportunities for the great minds and talents that can enrich the fashion scene and position Egypt among international players in the industry. Vogue Italia's partnership with Al Futtaim will set the tone for a new era of Egypt's fashion positioning and its talents in a remarkable global category once more.