10 On-The-Go Healthy Snacks
Looking for snacks that will not ruin your summer shape that you have been working on so hard? We are here to help you out. Stave off summertime weight gain with these light but satisfying bites. Some of them even work for breakfast and brunch too, not just snacks. They are healthy, filling, refreshing, and taste heavenly. Here are 10 heart-healthy snack ideas that are super easy to make and incredibly yummy!
Yogurt Bowl
Swap your typical breakfast for a yogurt bowl. Start with a base of low-fat Greek yogurt, and top it with your favourite fruits, nuts, and some granola. It's both tasty and energetic to start your day with it!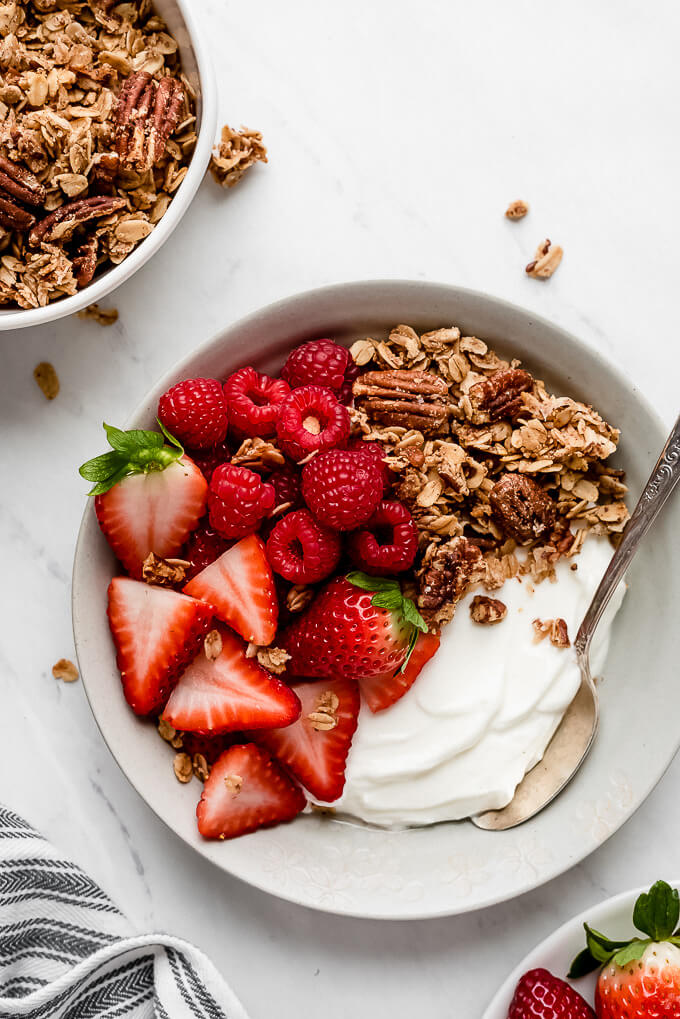 Turkey and Veggie Wrap
Spread some hummus on a whole-wheat or almond flour wrap. Put a couple pieces of deli turkey, plus some long, thin cucumber, and carrot slices on top. Roll the wrap up carefully, cut it in half. How easy! And incredibly tasty!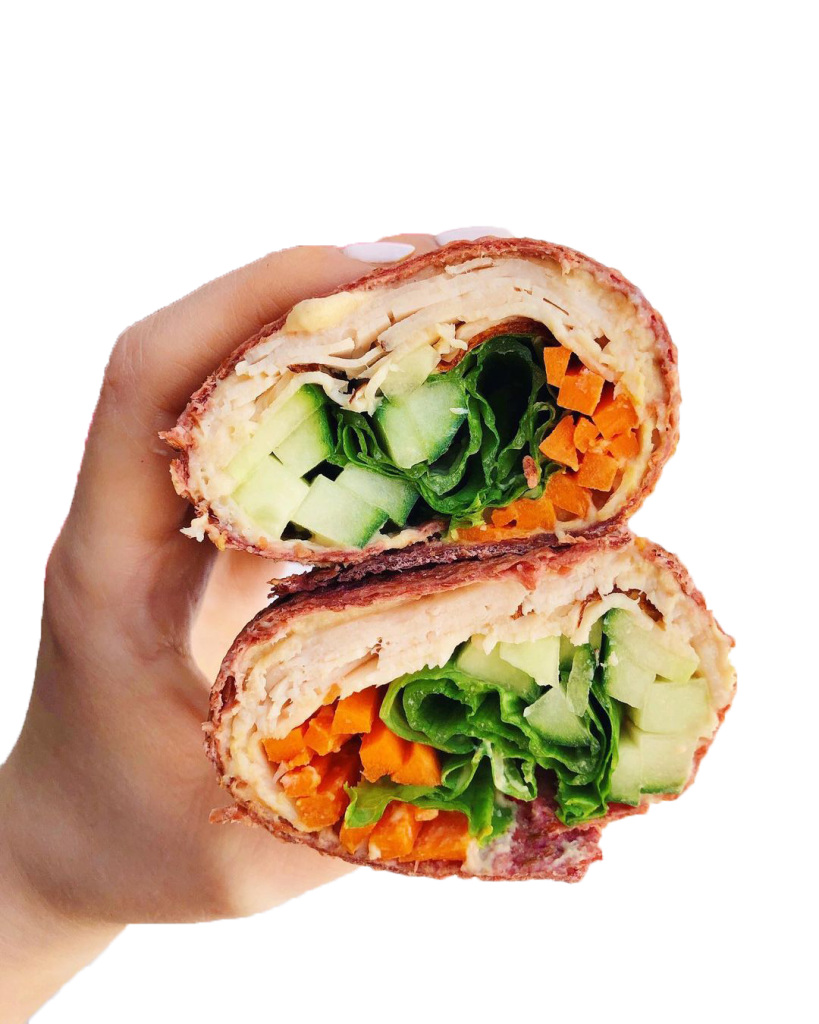 Veggie Flatbread
Start with a piece of naan bread and layer some low-fat mozzarella on top. Add thinly-sliced garlic, cherry tomatoes, olives, dried basil, dried oregano,red pepper flakes, and a sprinkle of garlic powder. Pop it in the oven for 10 minutes and you're good to go. It's incredibly light and very delicious.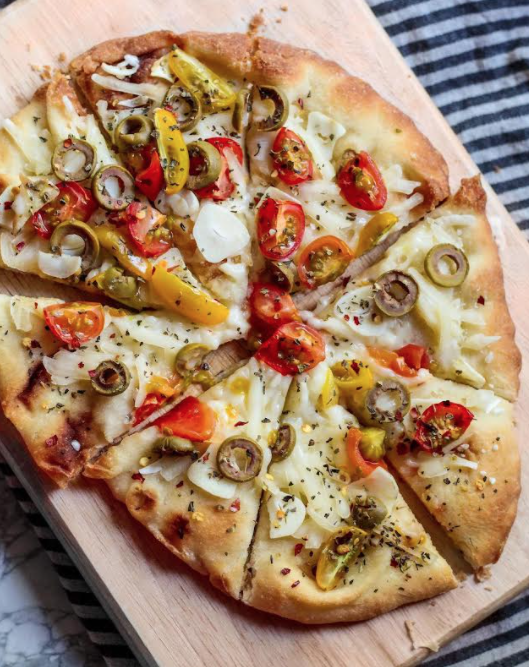 Avocado Egg Salad Toast
Mix two diced hard-boiled eggs, half an avocado, a diced pickle, pink salt, one tablespoon spicy ground mustard, red chili flakes, and ground pepper. Once done mixing all that together, spread the mixture over two pieces of whole-wheat toast. It tastes heavenly!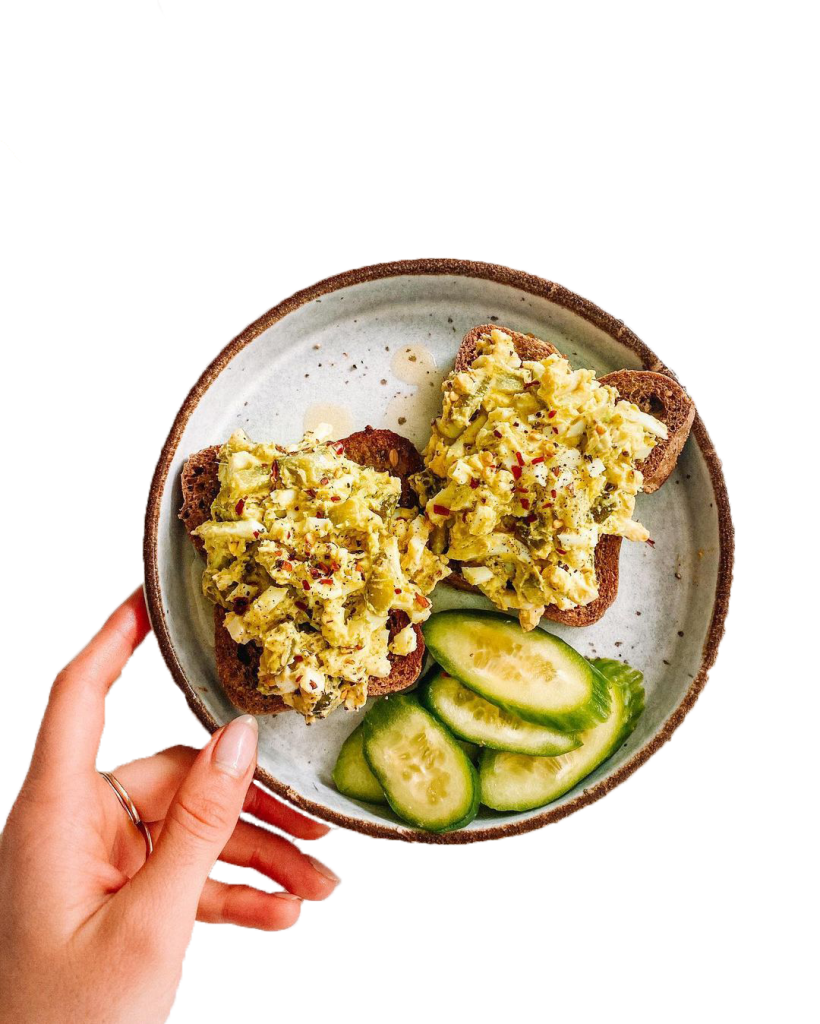 Almond Butter, Banana & Jam Sandwich
A little twist on the old PB and J sandwich. You'll need two slices of whole-wheat bread or paleo bread, almond butter, strawberry jam, and a banana. Proceed with how you will normally do a peanut butter and jelly, but with almond butter, in this case. Place some banana slices in the middle before putting the two pieces of bread together. Delish!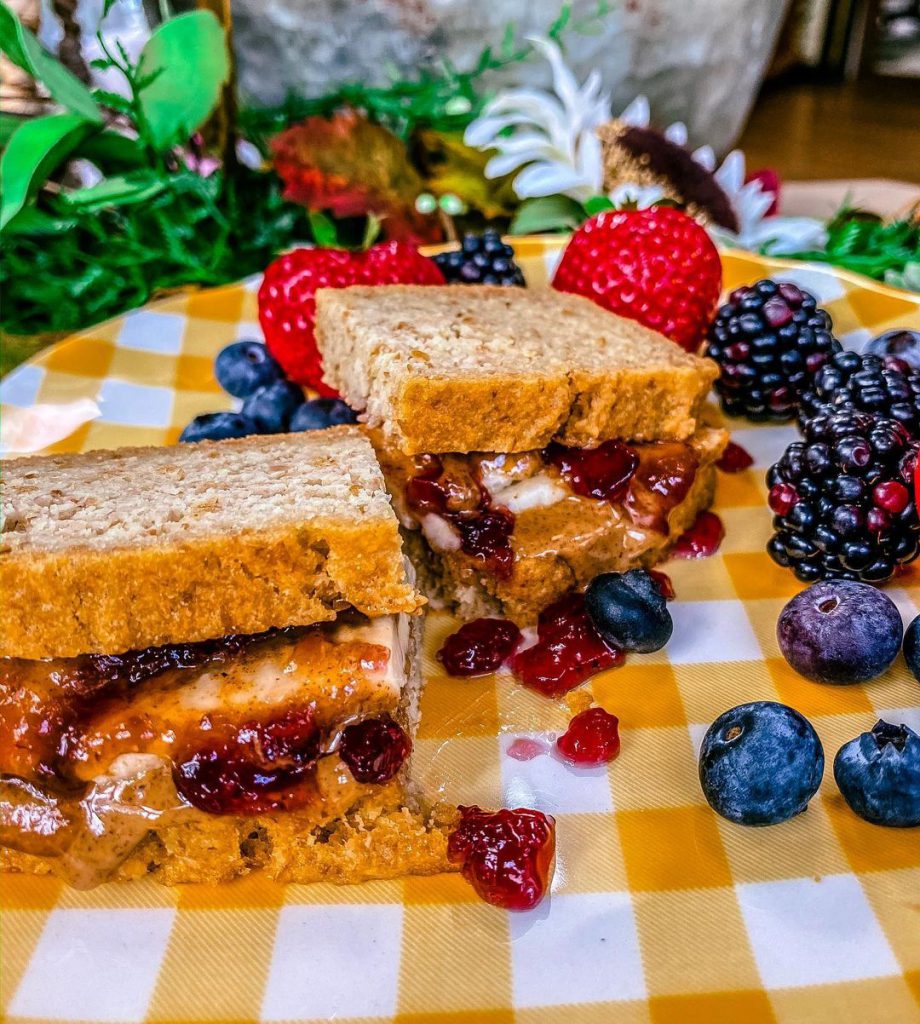 Smoked Salmon Toast
A quick way to get those heart-healthy omega-3s. Toast some whole-wheat bread and top it with feta, avocado slices, chopped scallions, and a couple pieces of smoked salmon. Finish it off with some bagel seasoning, and a squeeze of lemon, and a drizzle of olive oil on top. Yum yum
Smoothie Bowl
Another bowl idea, but this one is extra refreshing! Blend half of a frozen banana, a handful of frozen berries, and a dash of almond milk. Pour the mixture into a bowl, top it with your favourite fruits, nuts, or granola, and voilà: a yummy, heart-healthy breakfast or snack!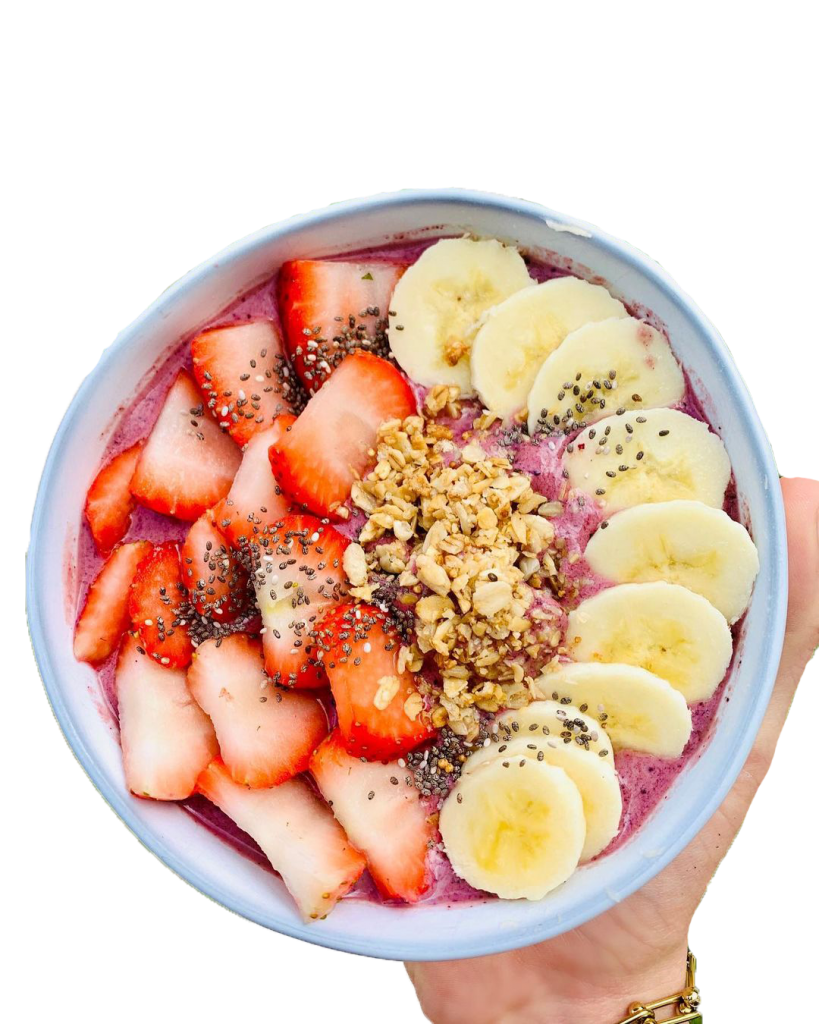 Frozen Grapes
This one is so easy and extremely refreshing. Very summery! You won't believe how easy it actually is. All you got to do is keep a bag of purple grapes in your freezer. Yup. That's it! Whenever you feel the heat is hitting you, grip a bag of frozen grapes and start popping it in your mouth!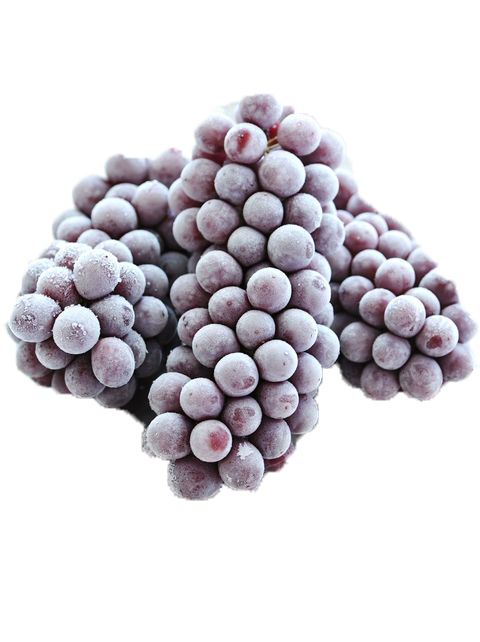 Tofu Lettuce Wrap
Again with another incredibly easy one. Works as a more substantial snack or light summer lunch. Make a lettuce leaf wrap with baked tofu, cubes of cucumber, and a squeeze of fresh lemon. That's it. Delicious and zesty!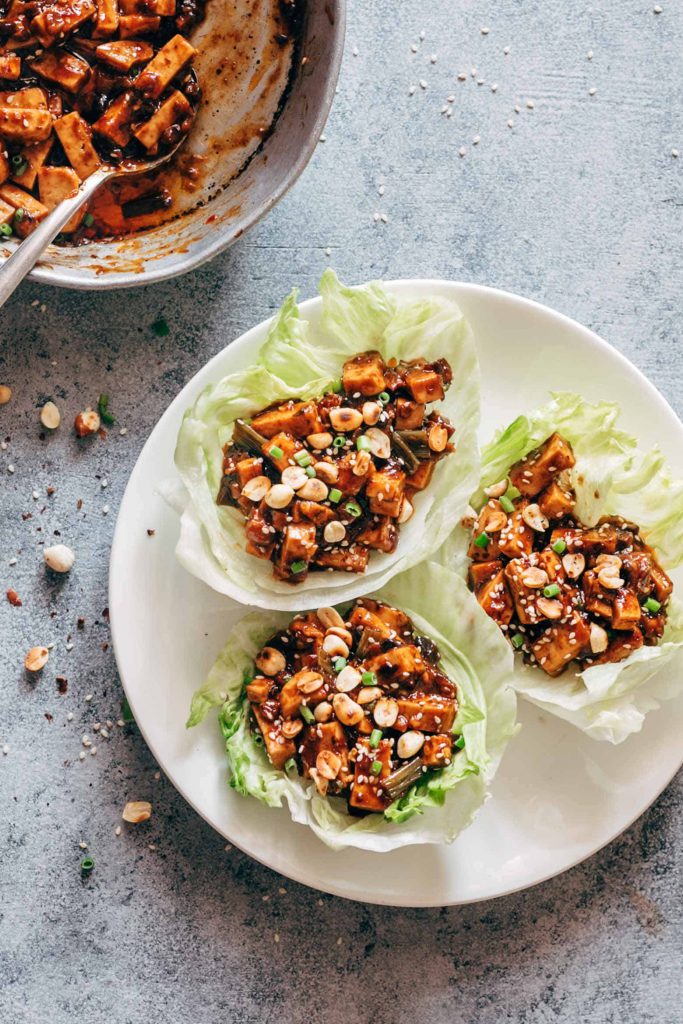 Non-boring Salad
Bored of the usual chicken caesar salad? Try this salad. It looks way more interesting. Start with a bowl of romaine lettuce, add grilled chicken, sliced up honeycrisp apple, red pepper, cucumber, white onion, and feta cheese. After that drizzle on some white onion dressing and chow down. You'll be getting heart-healthy poultry and veggies. It tastes divine!