Mahmoud El Esseily Performs at Cairo Festival City Mall for the Mall Visitors
Egypt's mega-star, Mahmoud El Esseily performed at Cairo Festival City Mall's Amphitheatre in an open-air concert on Saturday, August 21, singing some of his biggest hits, especially his latest album, in front of the mall visitors who were so thrilled, emotional, and joyful.
The concert, which is the first one to be held in the mall since the start of the pandemic, witnessed a huge attendance from the mall visitors. Although the concert attracted a large crowd, it was flawlessly arranged and properly planned as the mall was eager to put in place all the COVID-19 related restrictions, such as measuring temperature of the visitors, providing sanitizers, and signage indicating adequate safe distance.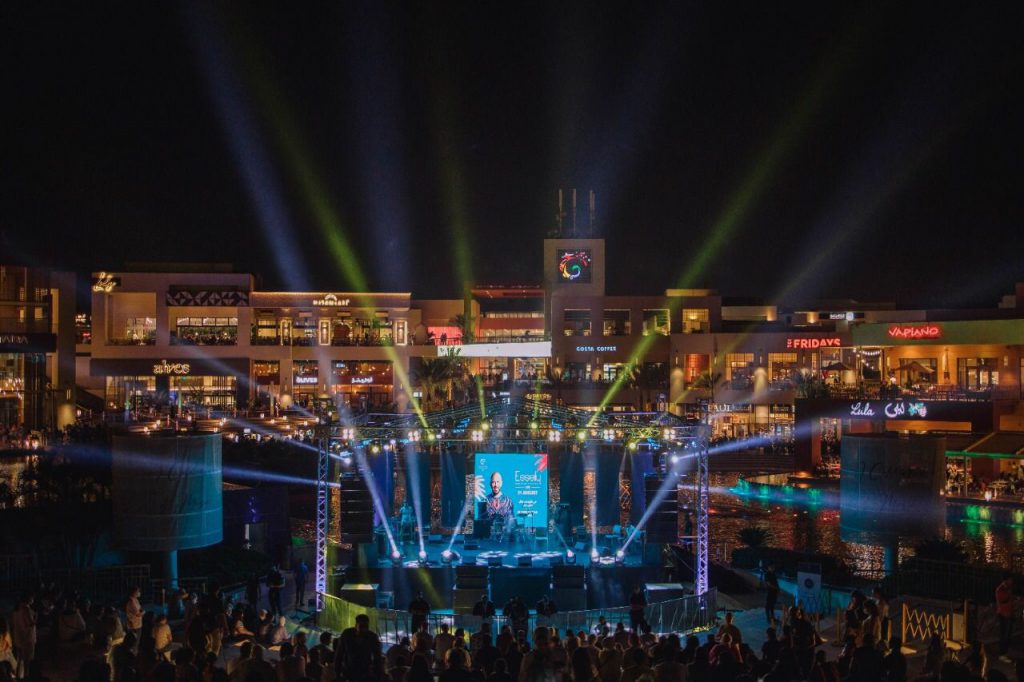 The summer season at Cairo Festival City Mall had many activations that made it special for all the visitors, from weekly entertainment to photo opportunities that reflected the summer vibes on all the mall zones, along with on ground and online activations that attracted more families, youth, and well positioned the mall to be the entertainment hub in Egypt. During the last period, the mall visitors exchanged their receipts from the mall shops with invitations for the concert which is considered one of main and major events that the mall organized this summer, especially that Essaily offered the audience a superb artistic performance as well as an unprecedented experience in on the stage in New Cairo.