Spill the Beans
The EEA is an organization that aims at honouring Egypt's entrepreneurs or 'the people of now' as the EEA likes to call them. The EEA has been established to celebrate the successes of contemporary masterminds in a glimmering night, inspiring hope for new generations. That is to say, the EEA gives recognition to those adventurers who start new businesses to demonstrate prime examples of leadership and innovation, rendering a notable impact on their society. Therefore, we are glad to interview the like-minded team of the EEA jury members to gain some insights into their success stories along with some tips on how to reach our most ambitious goals.
Nihal Abd El Aziz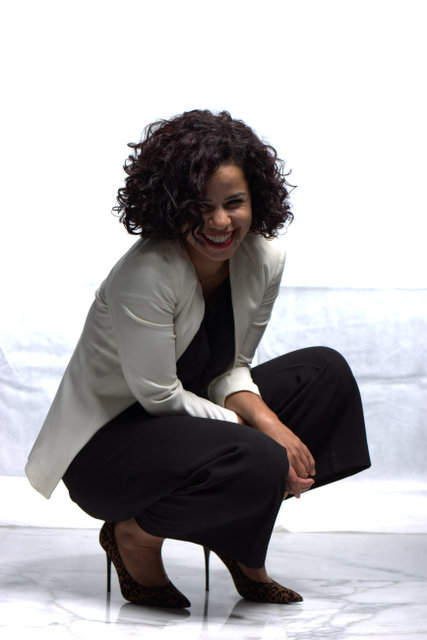 With more than 15 years of experience in the communication realm, Nihal works in both global and local forums. As the general manager of Magna Cairo, Nihal has been on the receiving end of many awards, including the Young Lions Live Award in 2020. Her agile mind and passion made her lead a remarkable journey of development and innovation.
Can you give us a brief about your background and experience in the communication field?
Well, let me say that "Do it with passion or not at all" has been my motto and mantra since day one in this field! I have been working in the communications field for more than 15 years now! It's a field that I believe is evolving and advancing, just a perfect reflection of my personality development and my career life! Having worked in the media industry on both traditional media and digital mediums; my roles have progressed with the industry, I have witnessed the birth of digital planning and content in Egypt, which made me take a new career adventure! Believe it or not, it sounds cliché, but I believe this field chose me! I enjoy the communications field because it is rarely boring, and the pace just keeps me motivated and always on my toes!
Throughout my career, I have always worked on FMCG brands, kicking off at Zenith Media as a junior planner, then moving to Initiative and advancing and growing in my career and teams.
Additionally, and as mentioned before, witnessing the digital shift in the media and communications scene has encouraged me to take my next career adventure, moving to UM, also part of the MCN network, working as Strategy Director on UM Studio as well as delivering pitches and securing new business for the agency.
Then back to 2015, I took a few months break from the Media world and moved on to ACME solutions where I worked on developing on-ground engagement ideas and support projects for brands, until I moved back into the Media world again.
That same year, I decided to move back to the client servicing side, joining Magna Global as a Director on the Unilever account, one of the top-strategic, award winning and impactful local and regional brands.
I am currently the General Manager of the agency, responsible for Communication Strategy, Digital Implantation, as well as leading the full integrated team of 15 competent members on the account as well as the operational tasks of the Agency.
In 2015, you took a few months break from the Media world and then returned back to join Magna Global as a Director. What prompted you to take that decision?
Once I left the field, I realized how much I miss the dynamics, pace and the everyday joyride of it all… like I said, I didn't choose the field, but the field chose me, and I am still enjoying the flips and turns of the ride.
Fatma Ghaly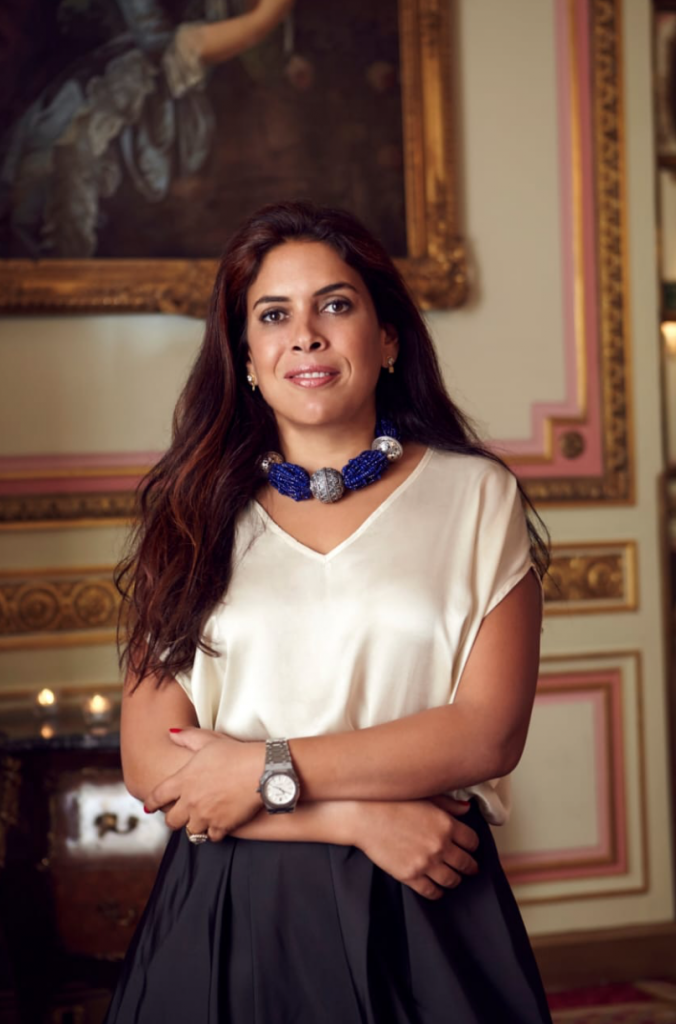 Fatma Ghaly is a chip off the old block who learnt the drills of the family's enterprise at a young age. She managed to turn the Azza Fahmy business into an international lavish designer house. Holding a master's degree in Luxury Management from Bocconi University, Fatma received widespread entrepreneurial acclaim owing to her diverse developmental and community project.
As a business development specialist, what were the challenges you had to face, and how did you overcome them?
When we started this business, there was no system to follow; the team that shared the same vision and passion made it work. This business has been built brick by brick by Azza Fahmy and her team. We had no model to follow, so we kept making mistakes, but we loved what we were doing and that is why we succeeded. All of this, the way the business has grown and developed happened naturally. We seized the relevant opportunities that were presented to us, such as exhibitions, fashion, and cultural collaborations, celebrity placements, and opportunities for pop ups. We were never scared or worried as we followed our passion.
What distinguishes Azza Fahmy Jewellery from other jewelers?
So many things distinguish Azza Fahmy. As Egyptians, our deep-rooted culture and heritage inspire us, and we're not only referring to Ancient Egyptians, but also to the Coptic, Islamic, Mamluk, and peasant. We get inspiration from other cultures too, such as the African, and Victorian. Azza Fahmy was able to translate these world cultures into wearable art.
Moreover, Azza Fahmy's secret to success is "love what you do and do it with passion,", as she believes that when you do things with love, it reaches people. That is how she managed to become a pioneering woman who was not afraid to defy social conventions. Azza Fahmy immortalizes and renovates Egyptian heritage by handcrafting unique pieces of jewelry that tell the story. We also have a very unique brand DNA that is reflected in each design, whether it is our famous mix of sterling silver and gold, our calligraphy, or detailing and craftsmanship. Our jewellery is not just something pretty you wear, it's something that tells a statement and a story on its own. Reviving heritage, art, research, and time-honoured techniques is our main goal.
From another perspective, what distinguishes us is being a family-owned brand run by women. We were able to break the rules, especially in the beginning when Azza succeeded in penetrating the male dominated field of silversmithing in Egypt. Today we are happy to be inspiring women in Egypt and worldwide to achieve their dreams as we believe in Azza Fahmy that "the sky's the limit."
Susan Sabet
Susan Sabet is the creative force behind PASHION, quarterly, bi-lingual Arabic &English, Print & online fashion, beauty & luxury magazine. Throughout the past eight years, the magazine has received notable laudatory and was appointed at NyTimes Luxury Conference. Susan is among the top 500 most influential people in the fashion industry listed on The Business of Fashion. With these several feats, we couldn't help but retrace Susan's journey for inspiration.
As an editor in chief of Fashion magazine, what makes a magazine impactful from your point of view?
Like all media platforms, a magazine is about presenting the latest news. So, our fashion magazine includes the latest trends, designs, and brand news. Of course, the quality of the content, layout, and paper has to be a top-notch one on an international level. With almost 18 years of experience, we know what our readers and readers of high-end fashion magazines are looking for, so creating our content accordingly is a major factor for impact.
What did your fashion career add to your life?
A passion for fashion is what my magazine title combines. Getting a foot in the door of the international fashion industry is not easy and requires delivering high-quality content that is consistently on par with the latest. I believe what has shaped me the most and is probably one of the main reasons I still love what I do is the fashion industry members I meet and get to learn from as well as the recognitions I achieve, such as being invited as a judge or on the advisory board of international fashion events. This is added to ultimately being selected as a BOF500 a recognition reserved for a very selected crowd of international fashion industry members.
Mona Hussein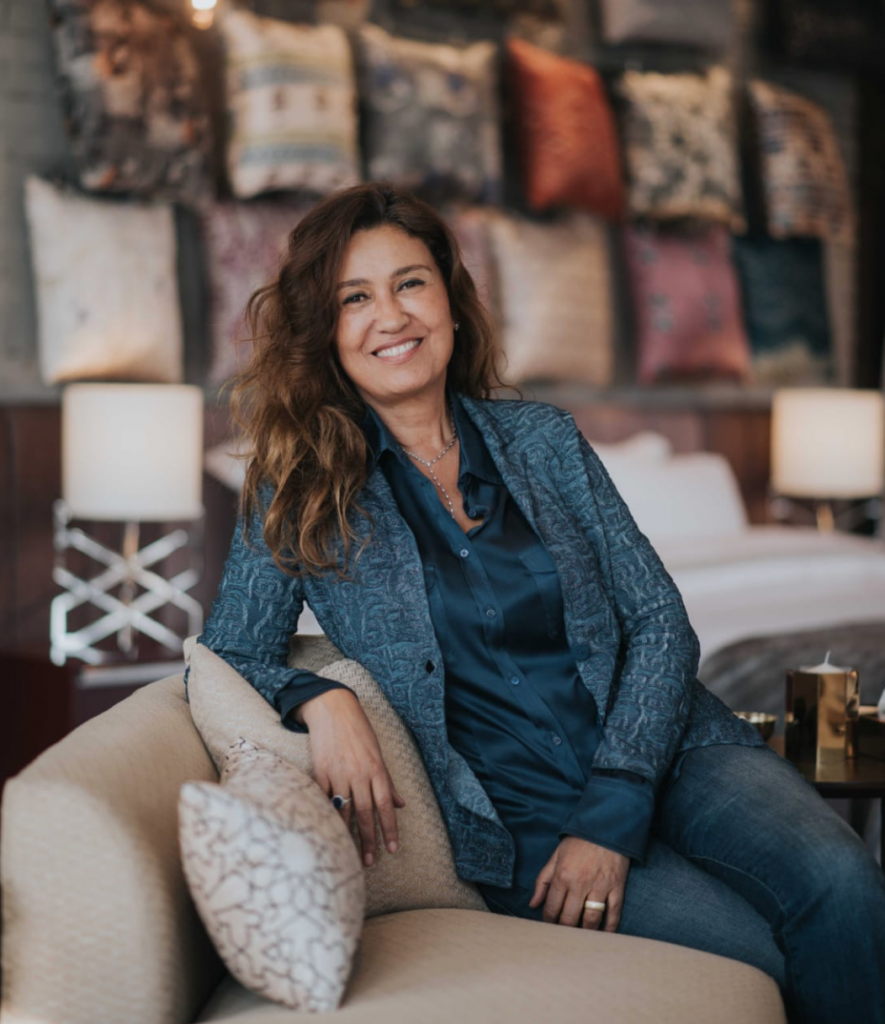 Mona Hussein is the mastermind behind Mona Hussein Design House (MHDH) and Mahally. Mona plunges into her projects with vigour to fashion a hospitable space replete with inspiration for her clients, be it a residential or commercial space. She received the World Quality Commitment Award in 2014 with flying colours.
What can you tell us about the current portfolio of your company, Mona Hussein Design House -MHDH-?
We can say that we have the most outstanding clients ever, and we are so proud of what we have achieved through the past years. We can say that Mona Hussein Design House -MHDH- has become a versatile company that can actually work on anything from hotels and restaurants, to homes, retail stores, yachts, medical, restaurants, cafes and corporate offices.
For the hotel and tourism sector, we have worked on Swiss inn, The 3 Corners, Steinberger, Accor hotels, Mercure, and Orascom hotel management. We have also partnered with real estate developers including Tatweer Misr "Il Monte Galala and Fouka Bay", Taj Sultan, Hyde park, Ashgar City, IGI, SODIC, Orascom Development, Tempo, the Alegria, The Waterway, Al Ahly Sabbour, Soma Bay and West Town Hub, adding to the above is the retail and F&B Like: Americana, Seuodi. I don't want to forget any of these huge projects, but we have over 400 projects with many success stories. What distinguishes us is that we listen to our client's requirements and sprinkle the magic to deliver projects that exceed their expectations!
What makes a design successful?
Authenticity and originality are the keynote to any successful design when you put your heart in a design that reflects a part of your soul. We urge the young entrepreneurial females to always go after their passion and to do what they love the most very hard because one's life must always have a meaning. Do not be afraid to lose or fail as there are no failures if you work hard.
Please name 5 of your favourite designed items.
Our favourite design would be "The Cove" hotel in United Arab Emirates. The Cove hotel is a Five-star Rotana hotel, and we designed every single interior item of it. Our main inspiration for this hotel came from the Egyptian-Arabian culture. As for the favourite design items at home, Sofa Long (sofa I designed myself), marble coffee table, guest's bathroom, the architecture of my villa, and the flooring.
Karim El Minabawy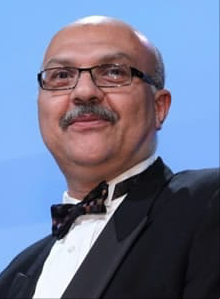 Karim El Minabawy is the president of Emeco Group with a BA in Hotels Management& Tourism from Site University. His quest for success won him multiple awards, such as the Kevin Forde and the IMEX World Academy Award. He started his journey with Hilton International in which he worked for five years honing his skills and attaining several positions.
What can you predict about tourism in Egypt in the upcoming couple of years?
Tourism is a crucial part of Egypt's economy, and the country has been eager to attract visitors back to its archaeological sites. I personally believe that the memorable Pharaohs' Golden Parade and recent astounding archaeological discoveries, the inauguration of the Grand Museum along with the efforts the government has been exerting in this field will all together support in drawing more high-end cultural tourists to Egypt and will definitely boost awareness among Egyptians of their great ancient civilization, promoting travel to Egypt! Egypt lost a bit of its culture tourism worldwide attention over the last decade whereby more attention was heading to its resorts which are of course second to none. However, I expect that Culture Tourism will get back to its glory and receive the attention that it deserves over the coming two years.
What are the current efforts of Emeco Travel to promote tourism in Egypt?
With more than 40 years of experience and exceptional achievements, this leading travel company has been offering comprehensive travel services not just to individuals, but also to groups and corporations. The company was able to establish itself as a pioneer in introducing incentive and events to the region. Since then, it has expanded to become the premier travel organization and Destination Management Company in Egypt, and we believe that we play a great role in revolutionizing the Egyptian travel and tourism industry.
Additionally, be it for individual travellers or mega conferences participants, we are also constantly developing new services to meet our client's evolving needs by assembling an entire program designed around their provisions. This allows our clients to look at their own interests and select their own style of travel.
Ahmed Shalaby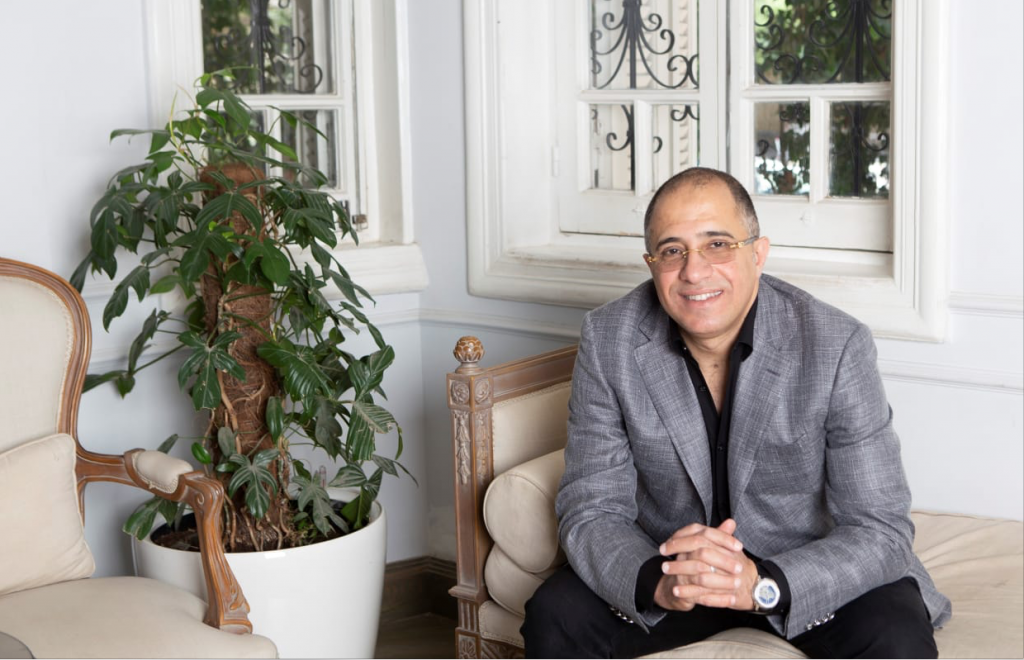 Dr Ahmed Shalaby is the president and CEO of Tatweer Misr with more than 25 years of experience as an architecture consultant, a BA in Architectural Engineering, and a PhD in Urban Planning. Moreover, Dr Ahmed is a professor of Architecture and Urban Development at the Department of Architectural Engineering at Cairo University.
What would you like to tell us about Tatweer Misr's main achievements in Egypt?
Ever since our establishment, Tatweer Misr had an ambitious vision of creating sustainable, smart, and happy communities and therefore contributing to elevating the overall local real estate industry by creating added value and introducing new innovative concepts.
We were determined to instil our footprint and become geographically widespread throughout the country. Therefore, and in order to emerge as a leading real-estate developer in Egypt, we have been offering an innovative outlook on integrated living and fully-fledged communities.
This is evident through our flagship project, IL Monte Galala, a destination fully carved in the Galala mountains and home to Egypt's first Base Camp operated by the renowned adventurer & entrepreneur Omar Samra. We also introduced a unique masterplan in Fouka Bay, in Ras El Hikma, that ensures that each unit is a waterfront unit either through its 800 m shoreline or crystal lagoon.
Reflecting on our strategy to enhance the educational and entrepreneurship ecosystem in Egypt, Bloomfields in Mostakbal City has been built on an area of 415 acres, split in to 325 acres for a residential, commercial, and administrative area and 90 acres dedicated for an educational zone. The educational zone features Egypt's first American Branch Campus; New Jersey Institute of Technology, 2-4 international schools and GEN@Bloomfields, the first entrepreneurial hub in the MENA region.
Lastly this year, we have announced our latest project in the North Coast "D-Bay" which is meant to build on Fouka Bay's huge success in the area and replicate a similar masterplan of waterfront units.
What are the constant difficulties facing real estate companies in Egypt? What should be done to handle them?
The urgent need for having an active mortgage financing system is one of the challenges that the real estate sector is currently facing. Developers are in constant need for financial liquidity to deliver their existing projects and launch new ones to be able to fill the gap between the supply and the demand. The new laws and regulations imposed by the government and central bank are a step in the right direction, which will pave the way for more mortgage financing opportunities for certain housing segments. We are waiting for the fruitful results very soon but still we need further amendments and laws to guarantee more mortgage financing opportunities for all existing Housing segments.
In addition, we believe that the government has placed the sector at the heart of its economic agenda, ensuring that there will be plenty of investment opportunities and partnerships available in the foreseeable future. All the mega projects to build new and 4th generation cities, roads, and capitalize on infrastructure affirm that the country's growing potential is particularly recognizable globally.
What are the steps taken by Tatweer Misr to build sustainable, smart communities?
Building sustainable, smart, and happy communities is our ultimate goal. In order to achieve this optimistic vision, we have made sure to partner with the best in their fields. Let me first talk about the happy communities that we plan to instil throughout all our projects, the concept addresses the individual's five senses with the sixth sense being technology that ensures a more convenient, high quality and added value product to all our members.
When we talk about sustainable and smart communities, we could not think about partnering with any entities other than Schneider Electric and Orange Egypt. Our strategic partners ensure the integration of our projects' infrastructure catering to our Tatweer community.
Through Schneider Electric, a smart infrastructure that connects all amenities and suppliers was built. This includes smart water systems & electricity meters, lighting, gate operations, waste management and many others.
Increasing sustainability levels, all the data collected from the smart infrastructure will be processed in a data centre, managed by Orange Egypt, which will ensure all amenities operate together cohesively and efficiently.
Additionally, residents will be able to access and manage all the smart services through Orange's mobile application where they will be able to check their meters, pay maintenance fees, and reserve in one of the restaurants within the compounds. Residents will even have Wi-Fi on the beach.
According to our global partners, we will be the first in the world to introduce some of the services and concepts we will provide, and we are very excited about taking steady strides in the right direction towards achieving our ultimate vision.
Karim Darwish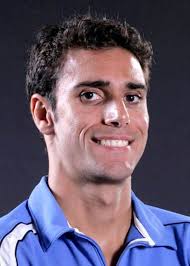 Karim Darwish is the current squash director of Wadi Degla Clubs in Egypt. He earned a plethora of titles, including World No. 1 and other 23 PSA world tour titles. Darwish's passion for squash is constructed on solid bedrock as he started playing at the age of seven. The versatile player represented Egypt in seven successive championships. He has also been elected as World Squash Federation vice president for the upcoming four years.
You were PSA world number one for the first ten months of 2009 and again in December that year. What did that achievement mean to you and what are the reasons behind this success?
This achievement is one of the main highlights of my career alongside winning the number one spot in Saudi Arabia when I won Amr Shabana, who's an extraordinary player. The reason behind that success is my utmost dedication to this sport which included intense seasonal trainings. I couldn't have imagined myself doing any other thing but pursuing my passion which is excelling in the athletic life and representing my country.
After securing the position of vice president of the World Squash Federation, what are the upcoming goals that you wish to achieve?
After reaching 41 finals and winning 23 titles during my career path, I now aspire to set a great example for the upcoming Egyptian athletic generations and inspire them to follow their passion by making a career out of their favourite sport. That is why, I support them and try to give them the right guidance. Thanks to EEA, it has allowed me to achieve this goal by contributing to provide the young athletes with the right recognition and acknowledgement they need.
Did your family affect your career one way or another?
Yes definitely, I grew up watching my elder brother playing squash, which led me to start playing at the age of 7. I started playing with him until I managed to play on my own.
Christine Safwat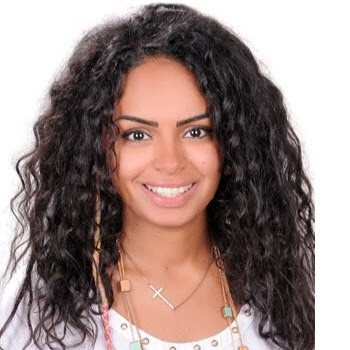 Boasting a BA and a master's degree in Network Engineering from the German university in Cairo, Christine Safwat has earned a wealth of experience of about 12 years in Academia and education management. She is a live wire with boundless enthusiasm when it comes to helping the downtrodden to receive appropriate education and training. As the executive director of Educate Me Foundation, Christine has a lot to say about her astounding experience of educating Egypt's unprivileged kids.
Christine Safwat, an Egyptian, 12+ years of experience in Academia & Education Management. She received her bachelor and Master of Science degrees in Networks Engineering from the German University in Cairo. Christine previously worked as a Researcher & Lecturer assistant at the same university. She published her research works through various publication conferences in Germany, France, South Korea and Egypt, and co-chaired and organized IEEE conferences in Egypt.
Christine was one of the founders of CISCO Networking Academy at the GUC. She has worked for QMAC, responsible for quality control of the university, worked in Curriculum Accreditation for the faculty, in addition to leading curriculum committee for faculty for few years. She is a certified trainer and has experience in training and lecturing. She has been involved in community service activities from a young age and has always been passionate to help the less privileged. She believes in the power of learning and in the change that could be possible through educating the new generation.
She has worked in educational development for the past 7 years, in the fields of Training, Curriculum designing, Monitoring & Evaluation, Business Process & Strategy. She is currently the Executive Director of Educate Me Foundation. She has been on the RISE Egypt fellowship 2015-2016 and was recognized as one of the top 20 young leaders in Africa in 2017. She became the first Egyptian to ever become a member of the Harambe Entrepreneur Alliance. She has also been selected as a WISE Voice Learner for Program 2017-2018, graduate of Education in Emergencies & Forced Migration Program. Her passion for Egypt and her belief in change drives her dedication to the development of the country through education and offering an opportunity to those who have none.