out-of-the-Box Meals for an exceptional Ramadan
1) Fried Battered Apple Rings
This palate is made with sliced apple rings, dipped in batter and deep fried and covered in cinnamon sugar. You only need 2 large apples to get 12 sweet apple treats.
Firstly, we start by making a simple batter with flour, baking powder, sugar, and salt: In a separate bowl you'll combine milk, eggs, and vanilla. You can use a sugar-free flavored creamer and yogurt with the milk. Mix the wet ingredients into the dry ingredients; stir until incorporated and set aside. Heat canola oil in a heavy bottomed skillet. Slice apples into 1/4-inch-thick round slices; remove the middle of each apple slice with a paring knife. Dip apple slices in prepared batter and fry for couple minutes, or until done. Remove from oil; sprinkle with cinnamon-sugar and serve.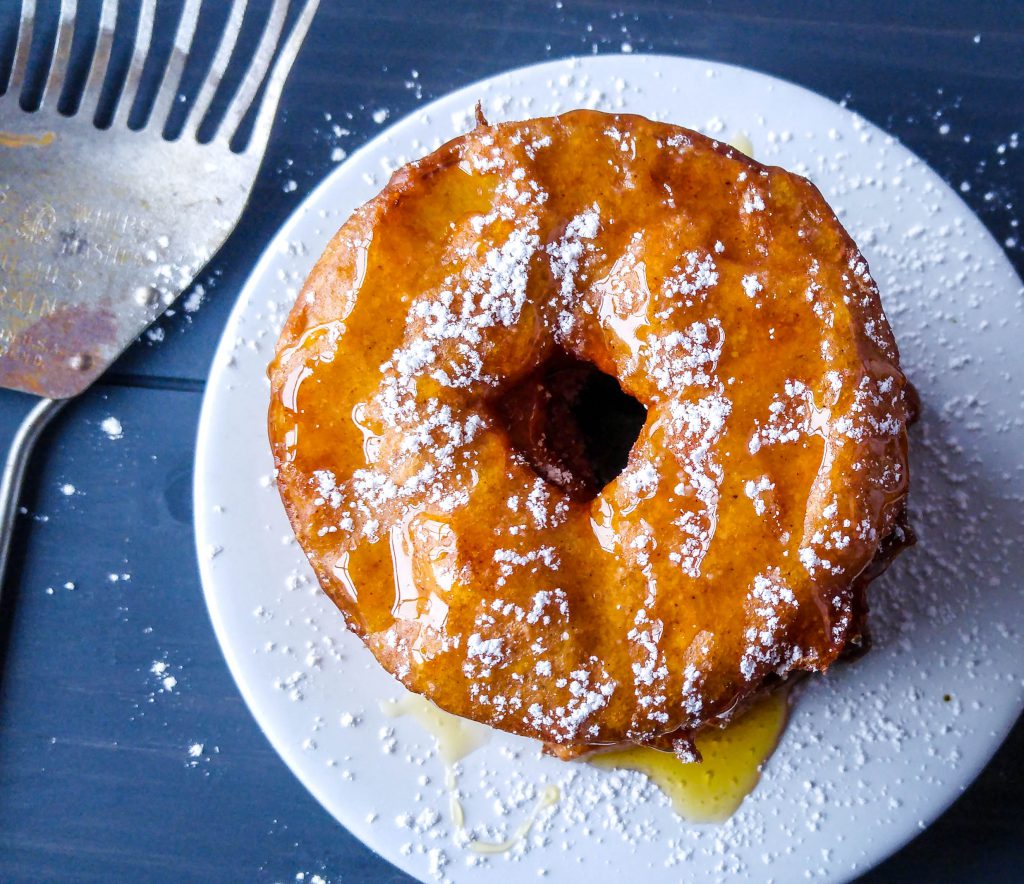 2) Malasa Dosai
Masala dosai or masale dose or masaldosa is a variation of the popular South Indian dosa, which has its origins in Tuluva Mangalorean cuisine of Karnataka. It is made from rice, lentils, potato, fenugreek, and curry leaves, and served with chutneys and sambar.For the Dosa Batter: 2 cups short-grain rice.
W½ cup urad dal (split husked black lentils). 1 teaspoon fenugreek seeds. ½ teaspoon salt, Vegetable oil, for frying.
For the Potato Filling: 3 tablespoons ghee or vegetable oil. 1 teaspoon mustard seeds. ½ teaspoon cumin seeds. 2 small dried hot red peppers. 1 medium onion, diced. ½ teaspoon salt. ½ teaspoon turmeric Pinch of asafetida. 1 tablespoon grated ginger. 6 to 8 curry leaves. 4 garlic cloves, minced. 2 small green chiles, finely chopped. 1 ½ pounds yellow-fleshed potatoes, such as Yukon Gold, boiled, peeled and cubed. ½ cup roughly chopped cilantro, leaves and tender stems.
Make the dosa batter: Put rice in a bowl, rinse well and cover with 4 cups cold water. Put urad dal and fenugreek seeds in a small bowl, rinse well and add cold water to cover. Leave both to soak for 4 to 6 hours. Drain rice and dal-fenugreek mixture in separate colanders. Put rice in a food processor, blender or wet-dry grinder. Add 1 cup cold water and grind to a smooth paste. It will take about 10 minutes, and it may be necessary to work in batches. Repeat the process with the dal-fenugreek mixture. Combine the two pastes in a medium mixing bowl. Whisk together, adding enough water to obtain a medium-thick batter. You should have about 6 cups. Cover bowl with a kitchen towel and set in a warm place. Let ferment until the surface is bubbly, about 8 hours. Stir in the salt. Use the batter straight away or refrigerate for later use. (Batter will keep for up to a week, refrigerated. Thin with water if necessary, before proceeding.)
Make the potato filling: Put ghee in a wide skillet over medium heat. When oil is wavy, add mustard seeds and cumin seeds. Wait for seeds to pop, about 1 minute, then add red peppers and onion. Cook, stirring until onions have softened, about 5 minutes. Season lightly with salt. Add turmeric, asafetida, ginger, curry leaves, garlic and green chile. Stir to coat and let sizzle for 1 minute. Add potatoes and 1/2 cup water. Cook, stirring well to combine, until liquid has evaporated, about 5 minutes. Mash potatoes a bit with the back of a wooden spoon. Season well with salt, add cilantro, then set aside at room temperature. (Potato filling may be prepared up to a day in advance.)
To make dosas, set a griddle or cast-iron skillet over medium heat. Brush with about 1 teaspoon vegetable oil. Ladle 1/4 cup batter in the center of griddle. Using bottom of ladle, quickly spread batter outward in a circular motion to a diameter of about 7 inches. Drizzle 1/2 teaspoon oil over the top. Leave dosa batter to brown gradually until outer edges begin to look dry, about 2 minutes, cooking on one side only. With a spatula, carefully loosen dosa from griddle. Bottom should be crisp and beautifully browned. Spoon 1/2 cup potato filling onto top of dosa, centering it as a strip in the middle of the round dosa. Flatten the potato mixture slightly. Using the spatula, fold the sides of the dosa around the filling to make a cylindrical shape. Serve immediately. Continue making dosas one at a time.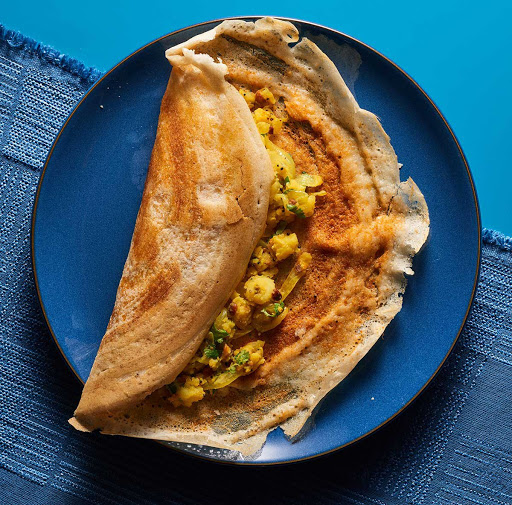 3) Welsh Fruit Loaf – Bara Brith
The fruit loaf is a traditional Welsh tea cake and is best eaten spread with butter with a cup of tea!
Ingredients (Serves: 12): 300ml boiling water. 3 strong tea bags. 170g soft brown sugar. 225 to 250g dried mixed fruit. 225g self-raising flour. 1 large egg. 1/2 tsp of mix spice. 1/2 tsp of cinnamon. Brew the tea bags in the water for 5 minutes, remove the tea bags and, while the tea is still hot, add the sugar and stir well until dissolved. Pour the sweet tea over the dried fruit, then cover and leave to stand overnight. When your ready to make the loaf, preheat the oven to 170 degrees C. mix together all of the dry ingredients, slowly stirring in the egg, the soaked fruit and any liquid from the fruit.
When its all well mixed, pour the batter into a lightly greased and lined large loaf tin. Place into the preheated oven for approx. 1 1/2 to 1 3/4 hours. Leave to stand for 10 minutes before turning out the cake onto a cooling rack.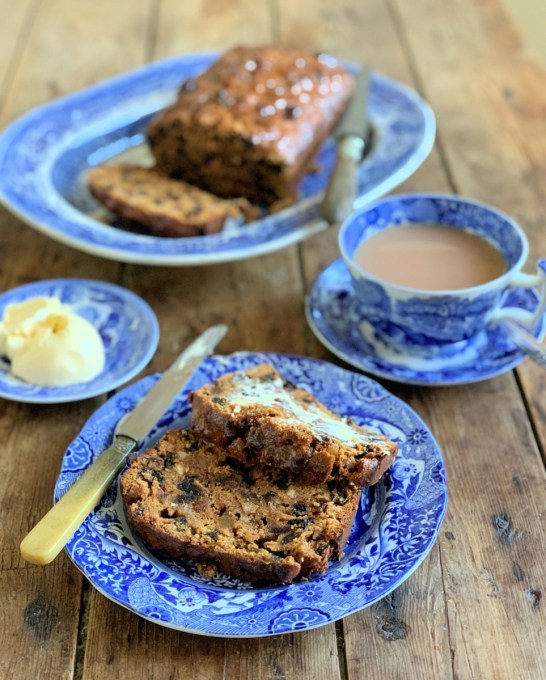 4) Japanese Chicken Noodle
Ingredients: 3 garlic cloves. 3cm-piece ginger, peeled. 3 green shallots, trimmed. 1 tablespoon peanut oil. 500g Lilydale Free Range Chicken Mince. 440g pkt wok-ready udon noodles. 60ml (1/4 cup) light soy sauce. 60ml (1/4 cup) mirin. 2 tablespoons tomato sauce. 1 tablespoon caster sugar. 1/4 small green cabbage, shredded. 1 large carrot, peeled, halved lengthways, thinly sliced. White sesame seeds, to sprinkle. Black sesame seeds, to sprinkle. Sesame oil, to drizzle.
Step 1: Finely chop the garlic, ginger and the white part of the shallots. Reserve the green part of the shallots. Heat a wok over high heat. Add the peanut oil and swirl to coat. Stir-fry the garlic, ginger and chopped shallot for 30 seconds or until aromatic. Add the chicken mince and cook, breaking up any lumps and tossing occasionally, for 7 minutes or until golden. Step 2: Meanwhile, place the noodles in a heatproof bowl and cover with boiling water. Combine the soy sauce, mirin, tomato sauce and sugar in a small bowl. Thinly slice the green part of the shallot on the diagonal. Step 3: Add the cabbage and carrot to the wok. Stir-fry for 1-2 minutes or until the cabbage is slightly wilted. Drain the noodles and add to the wok along with the soy sauce mixture. Use tongs to toss until combined. Step 4: Divide the noodle mixture among serving bowls. Sprinkle with the sliced shallot and white and black sesame seeds. Drizzle with sesame oil.