A plan to enhance the educational ecosystem in Egypt
Tatweer Misr signs three contracts worth EGP 3.2 Bn with NJIT, King's College, and Narmer American College…
A new partnership with CIB Egypt and Colliers to attract more international investments to Bloomfields' educational zone.
As part of its role to add value to the Egyptian real estate sector, the leading real estate developer, Tatweer Misr announced the signing of three final contracts worth EGP 3.2 Bn with three educational entities. The new contractual agreements included an international branch campus of New Jersey Institute of Technology(NJIT), two schools for the King's College, and a school for Narmer American College all of which are located at the company's educational zone at Bloomfields which is located primarily in Mostakbal city and spans over an area of 415 acres. Additionally, a partnership has been announced with CIB Egypt and Colliers International to create due diligence on the educational zone and attract more educational entities and investment funds with interest in education to launch at the educational zone. This comes in line with Tatweer Misr's ambitious plan to enhance the educational ecosystem by the year 2030 and attract investors in diversified sectors.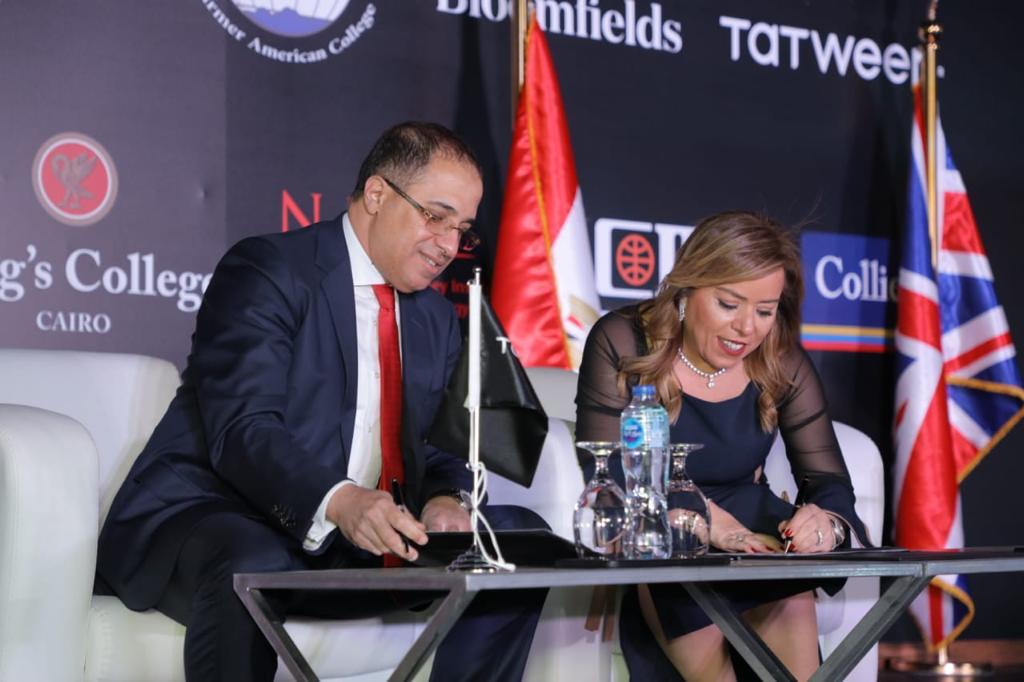 A press conference attended by Ms. Nicole Shampaine Chargé d'Affairs of the Embassy of the United States of America, Mr. Edward Parsons, Deputy Country Director, DIT from the British Embassy in Cairo, Dr. Joel Bloom, President of NJIT, Mr. Rick Johnson Director of King's College, Mrs. Gihan El Rashidi, Cofounder and CEO of Narmer American College, Mr. Amr Al Ganainy Chief Executive Officer, Institutional Banking, CIB Egypt, Mr. Karim Helal Country Director for Colliers International, Dr. Ahmed Shalaby, President and CEO of Tatweer Misr and a number of prominent figures and members of the press.