When 'Ma Waraa El Tabea' (Paranormal) series was aired on Netflix, 7-year-old Reem became the talk-of-the-town star. Despite her young age, the talented little actress made everyone's blood run cold with her scary performance and makeup. Reem is an Egyptian girl born to two Syrian parents who migrated to Egypt after the Syrian war. She started speaking at a very young stage, which was a patent indicative of her bright, distinguished character. We had a delightful interview with Reem, in which we asked her about her upcoming roles and her life as a little celebrity.
Interview by: Christina Aziz       Photos by: Emmy Khairy – Belle Studio
Career
Since you are preparing for a new tv series called 'Khali Balak Men Zizi' (Be Careful with Zizi) and a movie called 'Rima', what would you like to tell us about these new works?
My movie Rima has been out in all movie theatres. These days I am preparing for a new series for Ramadan called 'Khali Balak Men Zizi'. it's a blend of drama and comedy, and my character is, really, different than any other character that I've played before. I'm basically a troublemaker, and I'll leave the rest for you to discover.
How did you realize that you wanted to be an actress?
I first started by shooting ads for many brands, and I was very good! Then, I just liked the whole acting thing.
When you got the scenario of 'Ma Waraa El Tabea', how did you deal with it? And who explained it to you?
I felt super excited to star in one of Netflix original series, directed by Amr Salama! I was over the moon when I heard that I got the role. My sister first read the script and explained it all to me, and I immediately fell in love with my character, Shiraz.
You had to put a very complicated mask in 'Ma Waraa El Tabea'. How did you feel about that experience? And was it difficult or time-consuming for you?
Yes, the process of wearing the makeup for my character was really hard because it took such a long time – 3 hours to apply it and another 2 hours to remove it! However, I wasn't annoyed at all because the special effects team were super nice: They talked to me a lot, got me sweets, and made things a lot easier for me.
The scene you enjoyed playing the most in 'Ma Waraa El Tabea' and the scene that you were scared about the most?
The scene that I enjoyed the most probably was when I brought to Refaat (Ahmed Amin) and his friends the juice and the jelly. It was super funny. I think the hardest scene was the fire scene. The scene featured a real fire, and I was told to cry and scream! Thankfully, I did it successfully, and Mr. Amr and the whole crew were clapping. Mr Amr told me: "I don't want you to act with any other director except me!"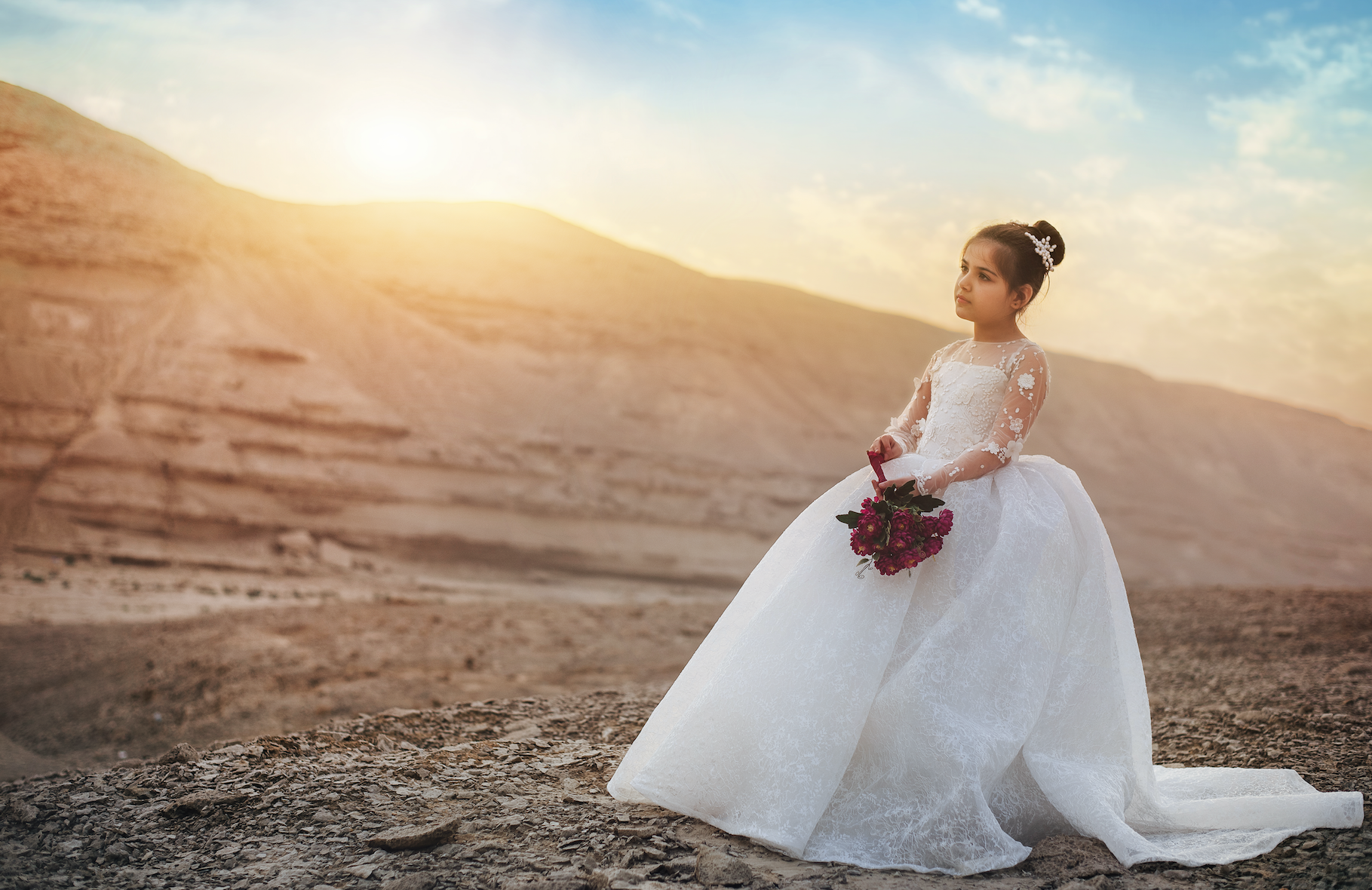 Life
Since you study from home on a permanent basis, do you enjoy home-schooling or would like to go to a traditional school like the majority of children?
Home-schooling is undoubtedly better for me because I can study and act at the same time. And, I really hate waking up early!
Do you have any siblings?
Yes, I have a brother and a sister
Do you play any sport regularly?
Yes, I do swimming and play tennis. I also love dancing on Tiktok songs if that counts.
Q & A
Your favourite colour and food?
My favourite colours are baby pink and baby blue. My favourite food is, definitely, Makarona bel Bashamel (Pastitsio).
Do you love pets? Which pet do you like the most?
I am obsessed with puppies and wish to get one soon.
Your favourite subject in school?
English. My friends and I always talk in English.
Last thing you did that made your parents angry?
I tried to convince them to get me a hamster if they won't let me have a puppy. I just want any pet.