Top Celebrities who are Veritable Models of Benevolence
One of the finest aspects of being a celebrity, especially one who is involved in art, is your ability to feel compassion for the suffering humanity because of your innate sensitivity, yet in an upside-down world, fame is rarely optimized for the betterment of humanity. Most celebrities spend their time and money on their own luxuries, rather than on healing the world. However, in this article, we will focus on some shining examples who use their platforms in a constructive way to create sparks of love throughout the world. So, instead of obsessing over fashion trends or interpersonal feuds, these celebrities have chosen to carve their names on people's hearts by doing what really matters.
Benedict Cumberbatch
"Being a gentleman is about passing the platform onto other people. It's beyond style, stubble, and a nice suit" remarked the famed 44-year-old star. In 2015, Benedict Cumberbatch has been honoured by Queen Elizabeth II at Buckingham Palace for his charitable services and awarded the CBE (Commander of the Order of the British Empire). Cumberbatch has been supporting charity appeals to help Syrian refugees and helped raise more than $227,000 in donations for Save the Children. Moreover, the refined British star has supported 11 renowned charitable organisations, including the Children's Defense Fund, Dramatic Need, and Elton John AIDS Foundation. Cumberbatch has long identified himself as a fervent feminist, who clings to women causes all over the world. In an interview with Radio Times, Cumberbatch expressed his annoyance regarding the inequality of men and women salaries even in Hollywood and urged producers to pay his female counterparts the same as men. He even indicated that he would reject offered roles if producers didn't ensure equal pay: "If she's not paid the same as the men, I'm not doing it," Cumberbatch states. When his female fans decided to call themselves "The Cumber-bitches", their beloved Sherlock star asked them to change the name to "The Cumber-community" not to undo women's rights. "It's very flattering, but I just wish they'd call themselves something more respectable like Cumber-humans," says Cumberbatch.
Oprah Winfrey
Oprah Winfrey's insightful programs are always perfect picks for us whenever we need to disengage from the world's jolts. We all love her super "aha moments" and motivating quotes. With her deep, rich voice and inspiring words, Oprah knows how to set the tone for your entire day: Just turn off the world, open one of Oprah's renowned programs, and anchor yourself to a ship of tranquillity while pondering the great truths of life! Still, the world-famed tv-host decided to go beyond the threshold of talking and to inspire the world through her actions. She has bestowed millions of dollars to several charities and organizations and even created her own charity organisations. Most of Oprah's money go to her three non-profit foundations: The Angel Network, The Oprah Winfrey Foundation, and The Oprah Winfrey Operating Foundation.  In 2004, Oprah became the first African American to rank in the top 50 most generous Americans. Oprah has made considerable contributions to education as she donates lots and lots of money to support scholarships and aspiring youths all over the world. She always endeavours to send school supplies to isolated villages in China. In sum, for Oprah, charity is not just a welcome addition to her being-rich toolbox; conversely, Oprah is indeed so immersed in giving back to her society in marvellous ways.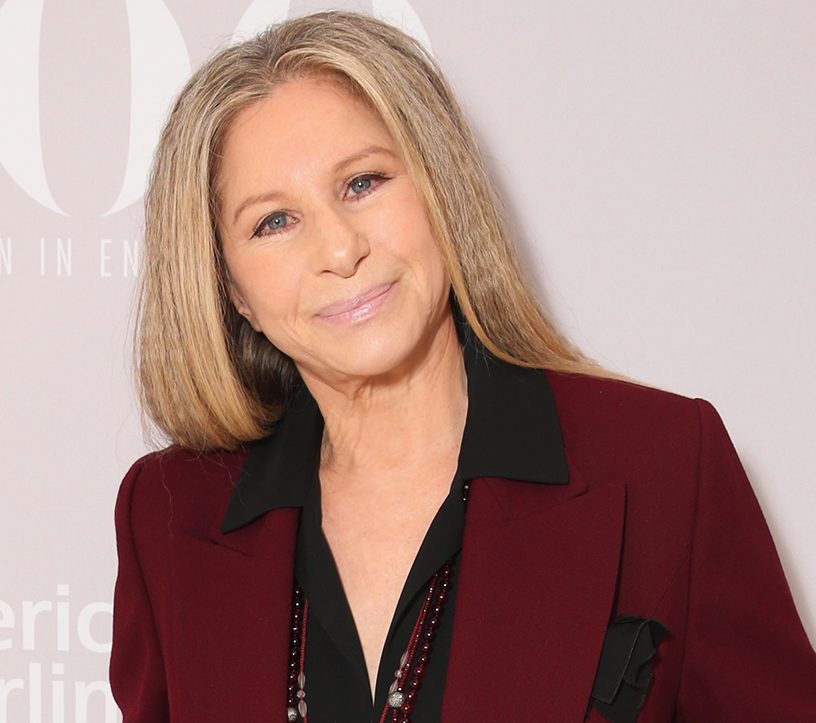 Keanu Reeves
Many celebrities make charitable donations just to elicit positive reactions among their fans, but what can we say about those celebrities who donate secretly?! "I have a private foundation that's been running for five or six years, and it helps aid a couple of children's hospitals and cancer research. I don't like to attach my name to it, I just let the foundation do what it does," reveals Keanu in a Ladies Home Journal article from 2009. In 2014, Keanu Reeves waited for 20 minutes in the rain before entering the wrap party f his movie, 'Daughter of God' in order not to cause a hassle. The owner of the club that hosted the party was extremely shocked to see the Matrix-actor standing amid the rain: "I didn't know he was kept waiting, and he didn't say anything to me! He's a very relaxed person," says the hotel owner. When negotiating his salary for his Matrix sequels, Reeves insisted on offering a substantial portion of his back-end points to the films' special effects and costume design teams. We are overwhelmed by his legendary generosity stories. He has supported PETA, the SickKids Foundation, Stand Up To Cancer, and many other charitable organisations. This explains why many people consider him to be the nicest celebrity in Hollywood that people have ever encountered.
Barbra Streisand
Throughout her decades-long music career, Barbra has serenaded millions of people all over the world with her heavenly voice. No one can forget her amazing performances in her landmark songs: Memories, People, and A Woman in Love, among other renditions. Besides, Barbra has always been known as a tireless activist and a philanthropist; Her institution 'The Barbra Streisand Institution' has distributed over $25 million to more than 800 organizations since its inception. Moreover, Barbra is extremely absorbed in treating women cardiology patients: "Women around the world are dying in alarming numbers from an epidemic of heart disease … We can no longer afford the misconception that heart disease is mostly a man's problem. Nothing could be further from the truth. The need for more research into women's heart disease is urgent" stresses Barbra. Moved by the crying need for an advanced female health-care system, Barbara created her own heart institute, 'The Barbra Streisand Women's Heart Centre'. Thanks to Barbra's help, heart institutes have dedicated numerous resources and studies to creating heart-care strategies, specific to female hearts. Accordingly, Barbra received the Cedars-Sinai Board of Governors Humanitarian Award in 2011 for her significant efforts in the medical treatment of women. A crucial founding of the research that Barbra spearheaded was that the differences between the two sexes elicit some heart-pattern differences, which entails different diagnostic and therapeutic strategies in cardiovascular surgeries.
Bill Gates
With life-time donations reaching $50 billion, Bill Gates is ranked as the number-one philanthropist all over the world. The ingenious founder of Microsoft has almost dedicated his life to alleviating the suffering of humanity. His foundation Bill & Melinda Gates, which he leads alongside his wife, has been credited as the cause behind the elimination of urban poverty in many places around the world. In addition, led by its core belief that all human lives are of equal value, the foundation has made numerous significant contributions in terms of agricultural development, emergency relief, global libraries, global health, and education support. The Bill & Melinda Gates Foundation has brought global health problems like malaria and HIV to the forefront, with the aim of eliminating such rampant diseases from the US. The philanthropist couple, Bill and Melinda Gates, even promised to shed 95% of their wealth to help those in need and signed The Giving Pledge in 2010. "It's kind of the best of capitalism," Bill Gates said in the first TV interview about the Giving Pledge. Bill Gates has always been known for spreading awareness regarding world poverty and charitable means: Everyone knows about Black Friday and Cyber Monday. Now help me spread the word about Giving Tuesday," remarks Bill Gates. The humanitarian billionaire is now funding seven of Coronavirus vaccines, aiming at vaccinating the entire planet against Coronavirus.