Ingy Elengbawy has a special knack for everything related to fashion. As a celebrity stylist and a fashion designer, Ingy became known by her gorgeous outfits. She has also become a social-media celebrity as she loves to share her styling tips with people on social media. Fashion designing has grown by leaps and bounds and has become highly competitive today, with hard work and several skills required. Christina Aziz met with Ingy Elengbawy to gain some insights regarding this prosperous career as well as some tips for those who aspire for elegance.
Career
When did you first realize you wanted to pursue a career as a fashion designer and a stylist?
I have always loved to buy clothes for myself and for other people. When I started to shop for my friends and family, I realized that I love attending photoshoots and combining colours and clothes, depending on the different personalities of people. I realized that what I relish the most is to revolutionize everything I come across and said to myself I would like to be a personal stylist. I think that styling is somehow a means to rebel against life constraints and unsolicited norms by creating what people like.
How did you get your start into the fashion industry? And was the journey easy for you?
No career is easy of course, but when you have a passion for a certain field, you exert considerable efforts to notch up success in it. That is why, I always work on myself by taking fashion courses. For instance, I took courses in London School and Style School to sharpen my skills because celebrity styling is not a piece of cake. It is not only about being responsible for outfitting and accessorizing a celebrity since you also need to learn how to appeal to other people's tastes and to help celebrities overcome public pressure.
If you could go back in time and tell yourself one thing before beginning your career what would it be?
If I went back in time, I would have started working as a stylist right after my graduation. I would tell myself to get an early head start and not to waste any time.
What would you consider the best thing about trends and styling?
I love the challenges that trends create; for example, when skinny trousers emerged, I regarded them as unfashionable and thought that I would never wear them. However, over time, I grew into them. Another challenge is how to cope with the trend to make it fit for different people with different personalities and different body shapes. Trends must be influenced by our culture and must be varied from one person to another. That's how fashion connects people. Styling career creates a plethora of exciting opportunities, from working with celebrity clients, attending photoshoots, to devising a way to match your clients with the perfect styles that can reinforce the image they want to project.
What advice would you give to young designers, who are just starting out and hoping to make a change in the industry?
My advice to young designers is not to let the trend obscure their own identity and style. I always say don't cope with the trend but make the trend cope with you. When you maintain your own taste, you will carve your name in the market and people will acknowledge your work, but if you resort to just mimicking popular trends, you will never make a difference.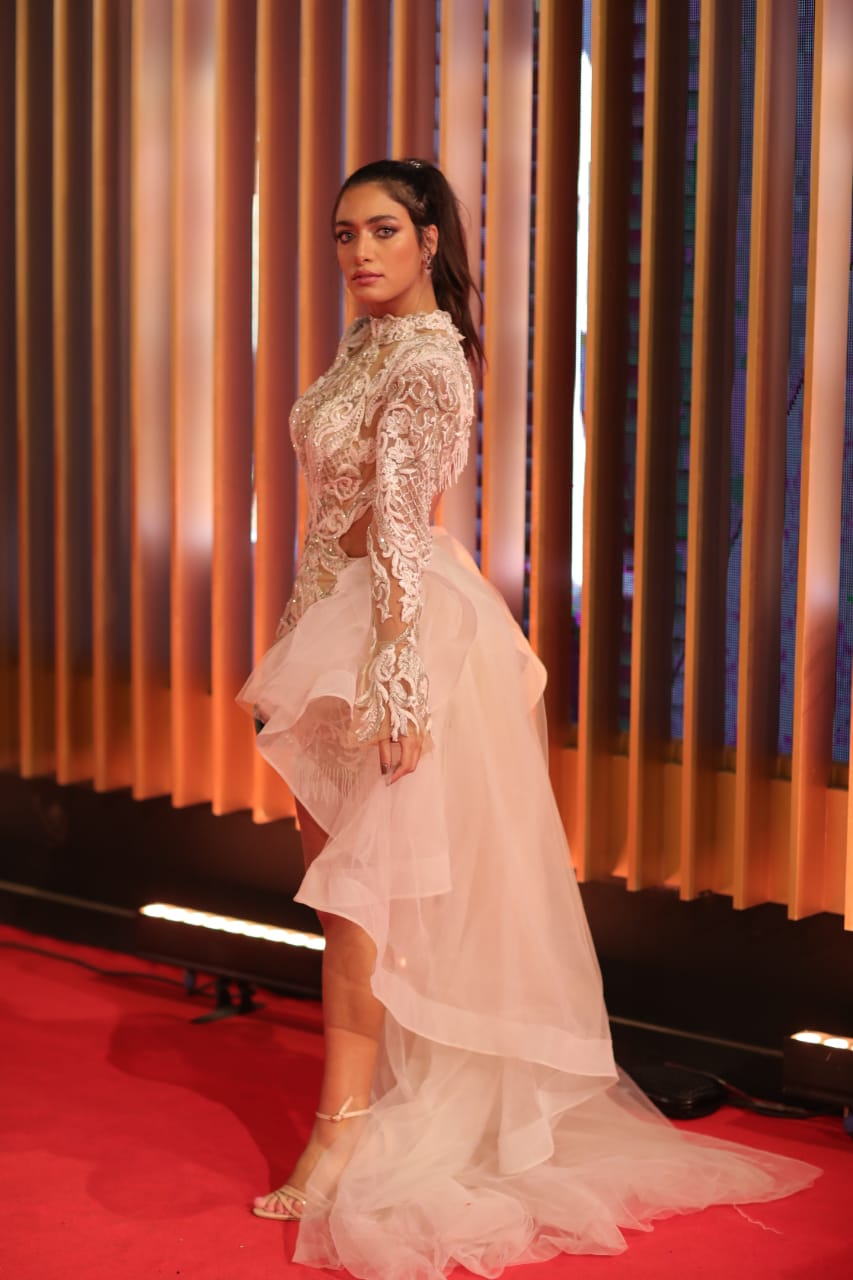 Life
Describe a celebrity whose style you admire. What makes them so well-dressed?
I like Dorra Zarrouk's style, for she exactly knows what she should wear on every occasion. She chooses what fits her body the most, and not what is just expensive or popular. Mona Zaki is also known for her intelligent taste for fashion. Yousra is definitely one of the most elegant actresses in Egypt as she always wears what suits her age the most and always appears as pretty as a picture. Regarding male celebrities, Ahmed Malik can be considered to be of those fashionable actors who always cut a dash.
Since you are a social media influencer, what role do you think social media plays in fashion today?
In the past, we used to do a lot of research to keep abreast with worldwide trends. Thanks to social media, trends nowadays wing their way to people. Social media has given free rein to people to choose what they like from a wide spectrum of varieties and contributed to people's being more open to exploring other cultures. Therefore, success is no longer measured by being knowledgeable about trends, but by adding your own imprint to the trend.
What was your biggest fear when you started?
I always worry about how I can maintain my stance over time. Failure has always been my biggest pet peeve since I had my debut on social media. That's why, I always consider myself to be a newbie. No matter how many projects I embark on, every new project feels like a first experience for me.
Q&A
Do you remember what you wore for your first job interview?
Of course, I do. My first job was as a bank customer service representative, so I wore a dark blue suit, a white shirt, and a red burgundy bag. I love mixing between dark blue, white, and red.
What are the things that you always carry in your bag?
I love to carry a lot of things in my bag; that is why, small bags are always a pain in the neck for me. I usually carry with me a blusher, perfume, USB charger, facial mask, and sanitizing alcohol, of course.
Do you rely on western or eastern designs?
I think that fusing clothes from different hemispheres is fundamental for fashion designers as it showcases one's artistic ability to mix and match. I love how one can create a beautiful ensemble from the different parts of the globe.
How do you maintain your fitness?
Well, I try to work out as much as I can, but unfortunately, I love food so much. I start by eating a plate of salad before meals to have a sense of fullness, yet I end up with eating a plate of junk food at night (laughs).