Most Underrated Christmas Movies of All Times
Tired of Watching Home Alone and A Christmas Carol in each and every Christmas? Wanna break this endless circle and watch something new, yet afraid of wasting your favourite season of the year? In this article, we picked up on some of Christmas hidden cinematic gems that are totally far from the run-of-the-mill!
Jack Frost (1998)
"One Magical Night, One Incredible Murder"
A father who can't fulfil his promises, dies in a car accident. One year afterwards, he is reincarnated as a snowman, who has a final opportunity once and for all to sort things out with his son, before he is gone evermore. The movie is directed by Troy Miller and stars Michael Keaton, Kelly Preston, Joseph Cross, and Mark Addy.
A Christmas Prince (2017)
This movie is about a myriad of things: an earliest curse, a royal infant, a marriage proposal, and a massive burglary. Queen Amber and Prince Richard, who are expecting their first child, are hosting visiting royals from the distant country Penglia to renew a sacred treaty. But there's a big problem: The original document goes missing!!! A storm hits Aldovia, suspending all roads and aeroplanes and trapping the thief inside the palace. And if the treaty isn't signed by midnight, Amber and Richard's baby will be cursed!!!
Happy Christmas (2014)
Jenny moves to her brother's house after a break up. Along with her friend, Carson, she makes Kelly, her brother's wife, realize that her life, career and relationship need an evolutionary change. "Happy Christmas" stars Anna Kendrick and Joe Swanberg.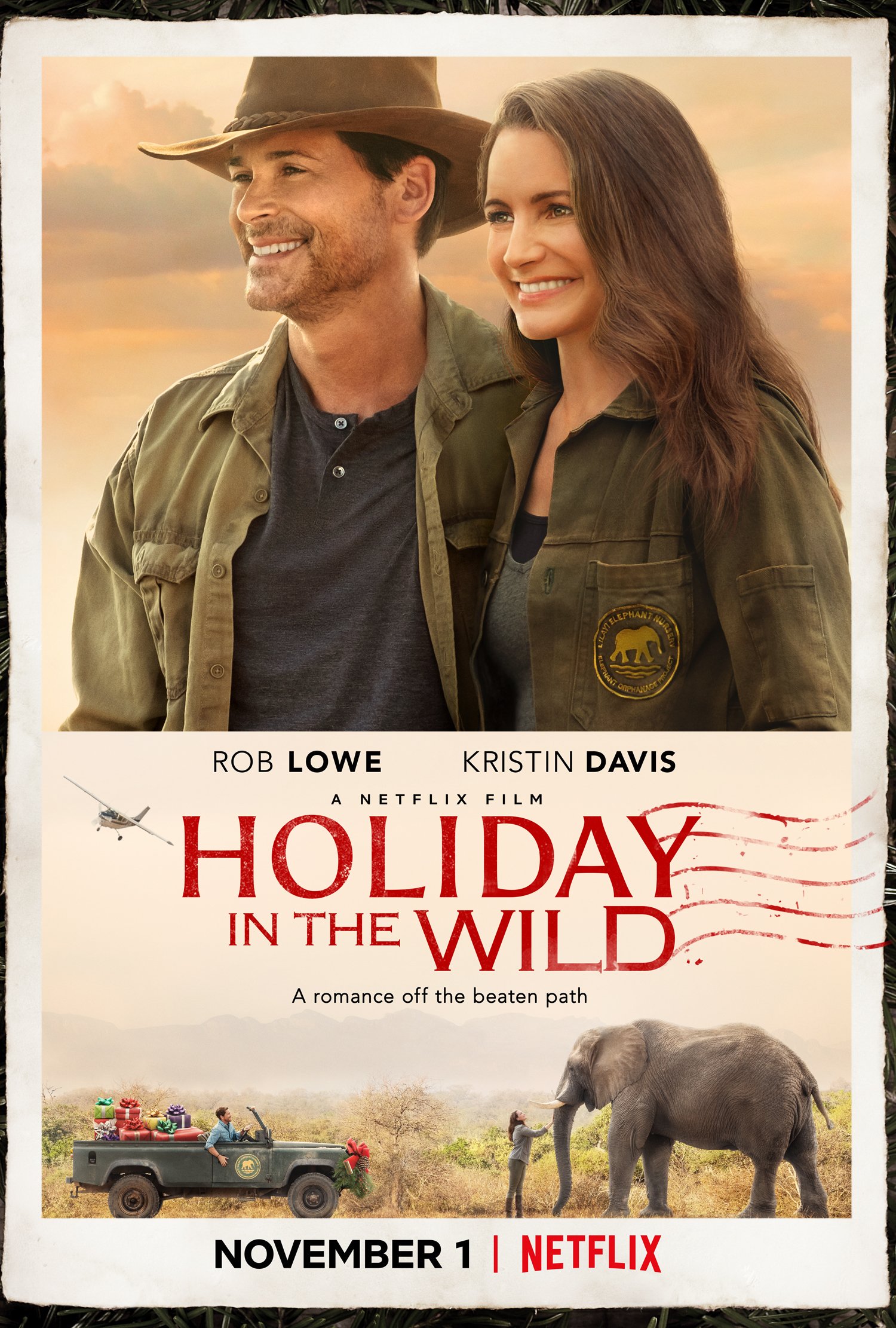 Holiday in the Wild (2019)
Holiday in the Wild is a 2019 American Christmas romantic comedy film directed by Ernie Barbarash. It stars Rob Lowe and Kristin Davis and revolves around a woman who is told by her husband that he does not love her anymore and moves out. Following her initial shock, she decides to take the "Second Honeymoon" she has planned beforehand.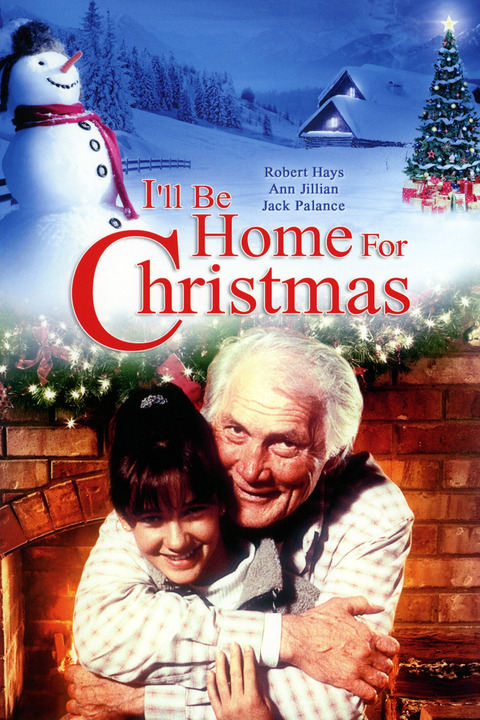 i'll be home for christmas (1997)
Veterinarian and mayor Sarah heads a town council desperate to find a doctor to keep open the small town's clinic, afraid that people will move away one after the other and the town will be desolate. Their hopes are upraised when Bob announces his widower son Michael the surgeon and grand-daughter are going to visit for the first time in years for Christmas. The mayor's attempt to enlist Michael is made complex by their history (their high school relationship) and his cloak-and-dagger shame (that he has lost his aptitude in surgery). The movie is directed by Jerry London and stars Ann Jillian and Jack Palance.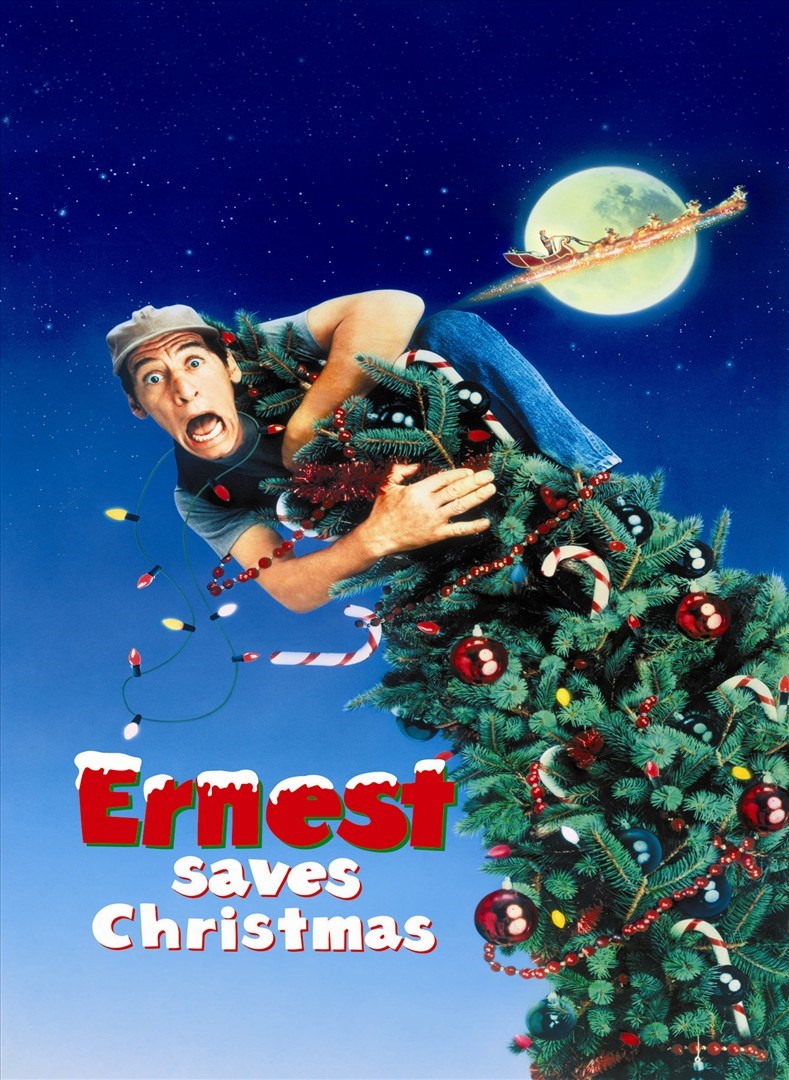 Ernest Saves Christmas (1988)
Directed by John R. Cherry III and starring Jim Varney and Douglas Seale, the story is based on a man, named Ernest, who endeavors to assist Santa Claus find an heir. Not finding a successor would mean that there would be no Christmas.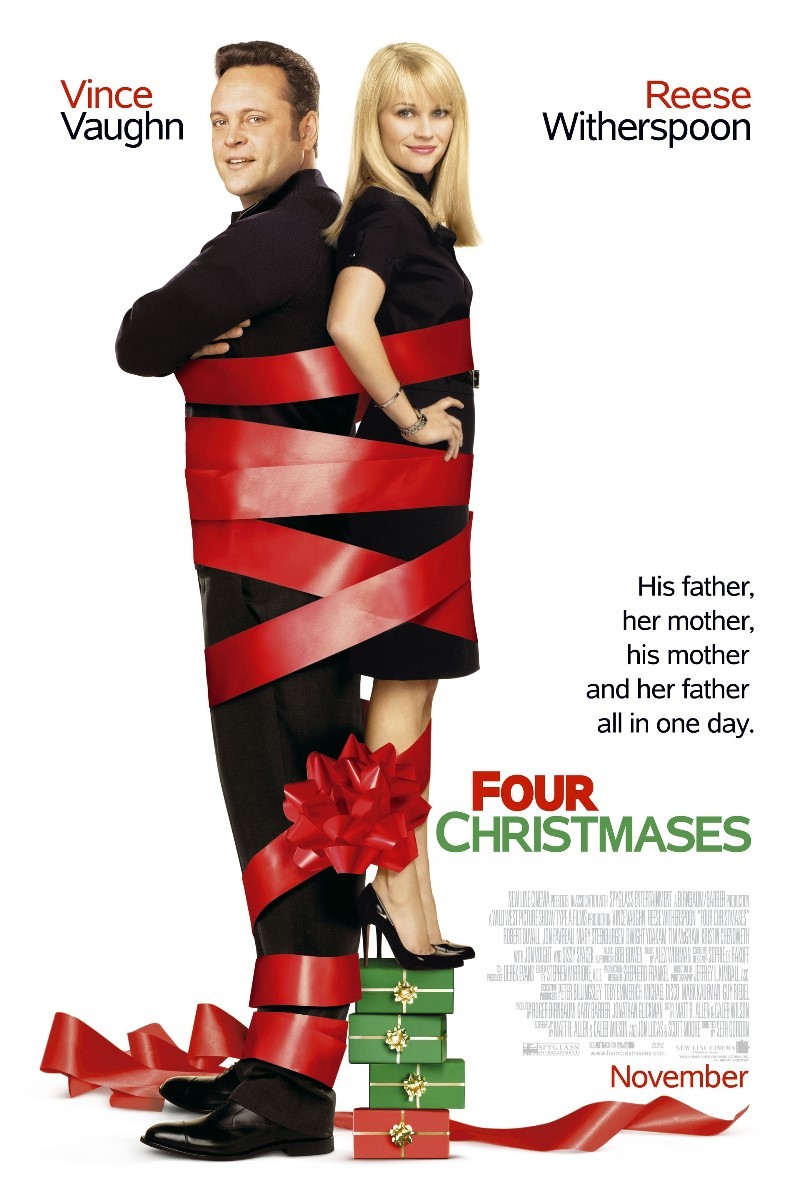 Four Christmases(2008)
Lovers Brad and Kate plan to embark on a vacation to Fiji to spend the holidays. However, when their vacation plan is ruined, they are forced to visit all four of their divorced parents for Christmas. The couple soon start grappling with their insane in-laws and wonder about their life-choices. "Four Christmases" stars Reese Witherspoon and Vince Vaughn and is directed by Seth Gordon.
.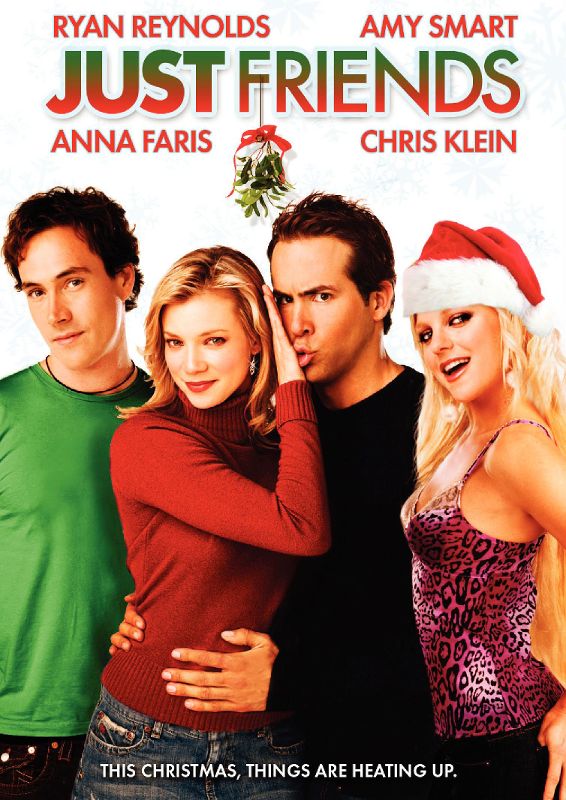 Just Friends(2005)
Once rejected in love and ridiculed by others for being obese, Chris is now a handsome lady-killer and a prosperous record producer. Back in his hometown, he's all set to woo his love once again. While visiting his hometown during Christmas, a man comes face-to-face with his old high school crush whom he was best friends with –a woman whose rejection of him turned him into a ferocious womanizer.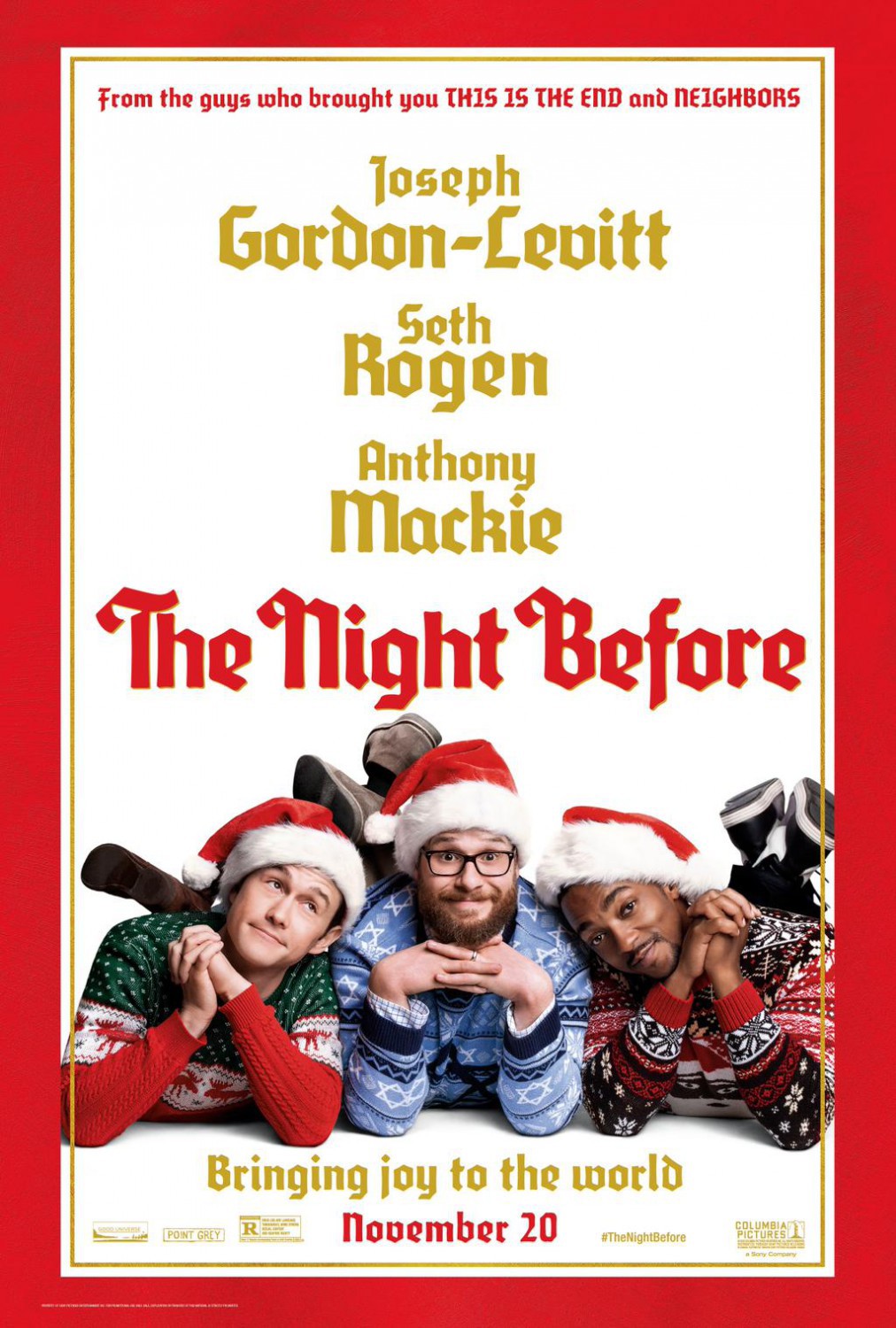 The Night Before (2015)
On Christmas Eve, three BFFs spend their evening in New York City searching for the Holy Grail of Christmas parties. The Holy Grail is the cup that is said to have been used by Jesus Christ and that was sought by knights during the Middle Ages, and it accounts for what we really need to achieve in life. The bond between the three lifelong friends and their yearning for Christmas happiness make it worth seeing. Directed by Jonathan Levine, the movie features Joseph Gordon-Levitt, Seth Rogen, Jillian Bell, and Lizzy Caplan.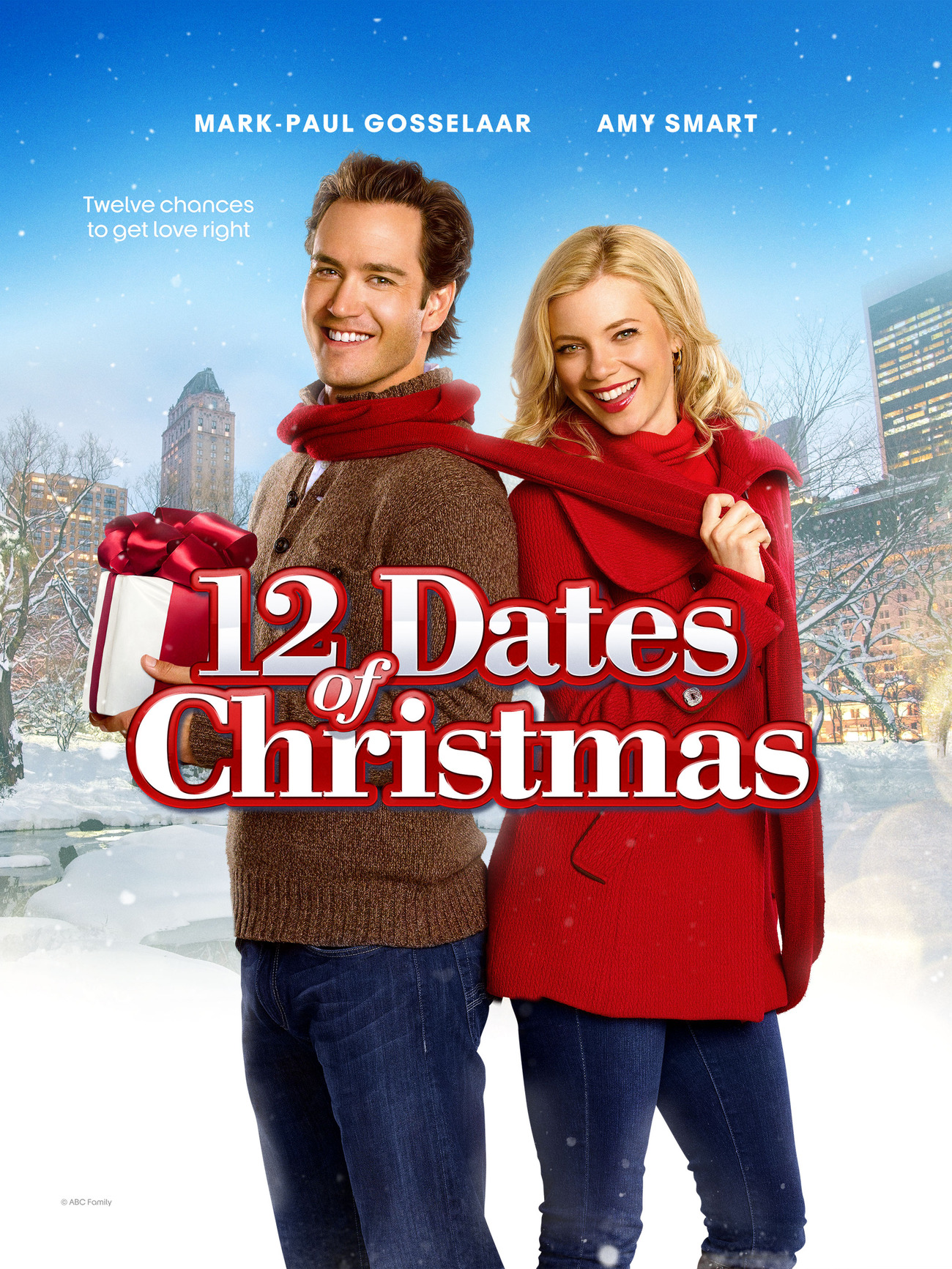 12 Days of Christmas(2011)
Kate is a young woman who re-lives the same first date on Christmas Eve over and over again. In an attempt to win back her ex-boyfriend on Christmas Eve, Kate ends up ruining her blind date with Miles, a handsome guy she's been set up with. In a strange twist of fate, Kate is given the chance to re-live Christmas Eve twelve times! The movie features Amy Smart, Mark-Paul Gosselaar, and Jane Eastwood.