Alaa Lasheen is an Egyptian TV-host, movie-critic, and producer. She presented social artistic programs, such as 'Alou We Olna' (They Said, We Said) and 'El Mirayah' (The Mirror). She also presented comic, artistic programs, such as 'Mahadesh Byakolha Belsahel' (It's Not That Easy). Alaa Interviewed a plethora of celebrities and gained considerable experience, which she shares with us in this interview.
Your program 'Alou We Olna' achieved a widespread acclaim, and the number of its episodes was even multiplied by El-Mehwar Tv. What do you think is the key reason behind this success?
The program was a light-hearted program that gave centre stage to art and society. Unlike other programs that hinge on acute questions that embarrass celebrities, 'Alou We Olna' raised the questions that highlight interesting details about celebrities and how they react in different situations. Through this program, we endeavoured to let the audience interact with the guests by discovering their life secrets, especially the ones that guests didn't speak about before in other programs.
Why you made a shift to national TV although you were on satellite Tv beforehand?
I received a phone call from the developers of  Egyptian National Tv and was extremely pleased to be chosen for this mission. I did not hesitate for a single moment to accept the offer, as Maspero (Egyptian National Tv) is the driving force behind all Egyptian media in motion. It is both an honour and a national duty to work for The National Tv because all current satellite channels actually sprang from Maspero.
Was your career-shift from a film-critic to a tv-presenter easy for you? Why/ why not?
Cinematic criticism is my field of study, and everything I learnt in this field helped me notch up conspicuous success. Cinema has generally raised my awareness regarding what movie-makers do and how they live.
Since you worked as a film-critic before, what elements make a good movie for you?
The key elements of a good movie are a good story, a well-written script, and a knowledgeable director who can showcase what is on paper.
Was there any interview that went dramatically wrong or was tough? What did you do?
Some guests are not that good at talking about themselves. Sometimes the chasm between dialects elicits some misunderstandings between the interviewer and the interviewee. That's why, we sometimes stop filming to solve such misunderstandings and give guests free reign to express themselves, so that viewers do not form unfavourable impressions of the guest.
What do you feel has been your most important professional accomplishment to date?
I think that my greatest professional achievement so far tookplace when I participated through my company for movie production (AH) in Cairo Film Festival in its 42nd round to support emerging cinematic projects by the youth.
You launched your company 'AH Media Production' and produced your first movie 'El Bahs An Farag'. Tell us about this experience and your plans in this regard.
Since Cinema is my passion, I decided to establish a company for movie-production to present meaningful cinematic themes. The short movie 'El-Bahs An Farag' (Searching for Farag) is my first experience in cinematic production.The movie hit the jackpot when showcased on social media. Afterwards, we were encouraged to repeat the experience by producing the movie 'El-Khad El-Akhar' (The Other Cheek), which participated in El Gouna Film Festival's official short-movie competition. The movie was also selected in the first film festival to take place in Jeddah, Saudi Arabia, yet the festival's launch has been postponed due to Coronavirus pandemic. In terms of what's next, we are currently preparing to create other long movies.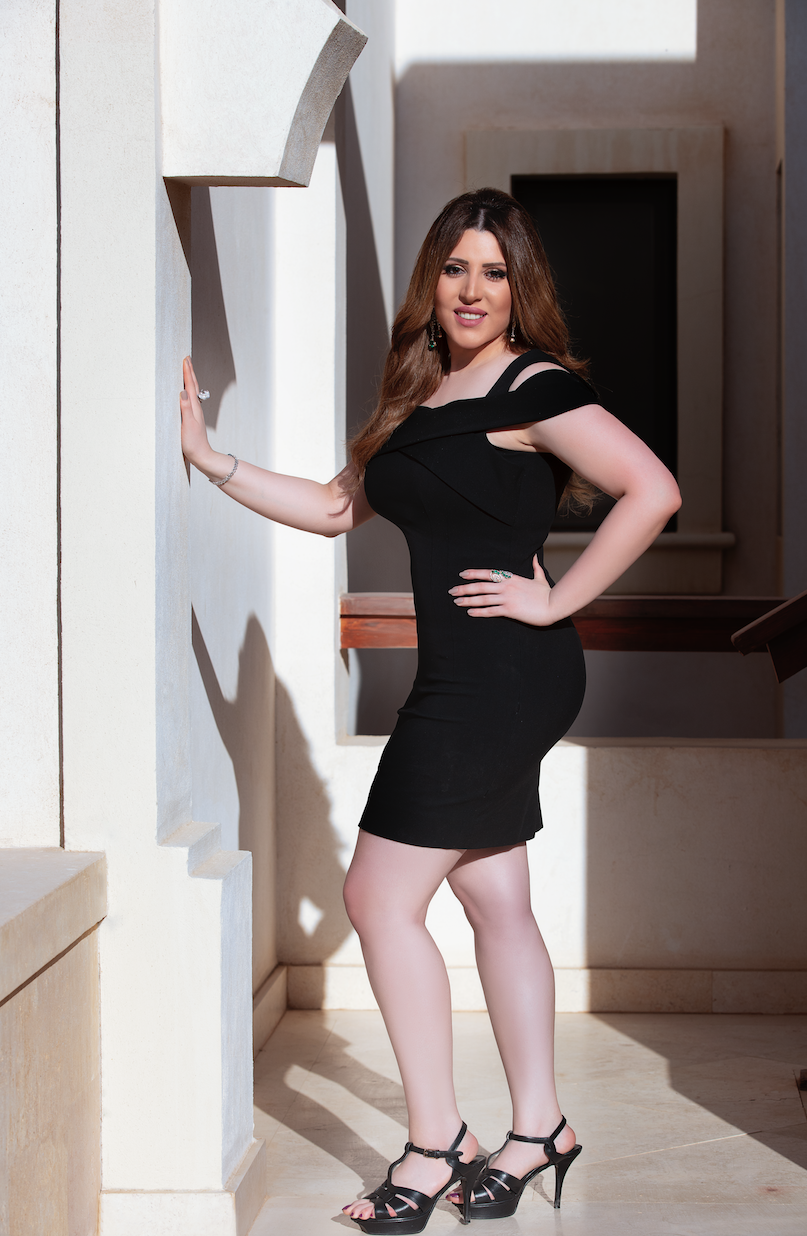 How did your studies in the arts realm contribute to your being a host, critic, and producer?
When you study cinematic criticism, you encounter all genres of art, which reinforces your skills and let you see the big picture. My studies helped me understand everything in the process of film-making, starting from the script to the movie being embodied on screen.
Life
Are there any household chores you enjoy?
I usually have a whale of a time cleaning my garden, watering, and trimming my trees. I like general supervision as well.
What advice would you tell your younger Self?
Young people aren't so fond of hearing the advice of experienced people. After growing up, I have realized how paramount advice is. If I went back in time, I would tell my younger self to take old people's advice.
What have you learnt about yourself since you became a celebrity?
I've learnt that it is necessary to think carefully before embarking on any experience on the professional or personal level. I have discovered that I can confront the camera and not only work behind it. Moreover, I was astonished to see myself working under a lot of pressure.
If you were a leader one day, what would you like to change in Egypt?
I would launch an advertising campaign to exhort people to stick to the moral values that our ancestors taught us. Morals are the only means to build our society anew; as poet Ahmed Shawqi says: "A nation without morals is a dead nation."
What do you hate the most about being a celebrity?
I hate this fear of responsibility because when you are a celebrity, you must behave like a role model for the youth. Therefore, every step must be taken with ample forethought.
Q &A
Who is the host you wish to be interviewed by?
Egyptian host, Amr Adeeb as well as Lebanese host, Nishan.
Who was your celebrity crush when you were a teenager?
I love Egyptian football player and actor, Saleh Selim (The Maestro) and actor Ehab Nafea.
Which actor/actress would you rate as a perfect 10?
I think this perfect 10 doesn't exist since every celebrity has its ups and downs. However, they are lots of remarkable actors and actresses, such as Hend Sabry who landed numerous roles with competence and intelligence. She definitely deserves an Oscar.
What is your greatest indulgence?
Watching artistic works and keeping abreast with Entertainment News.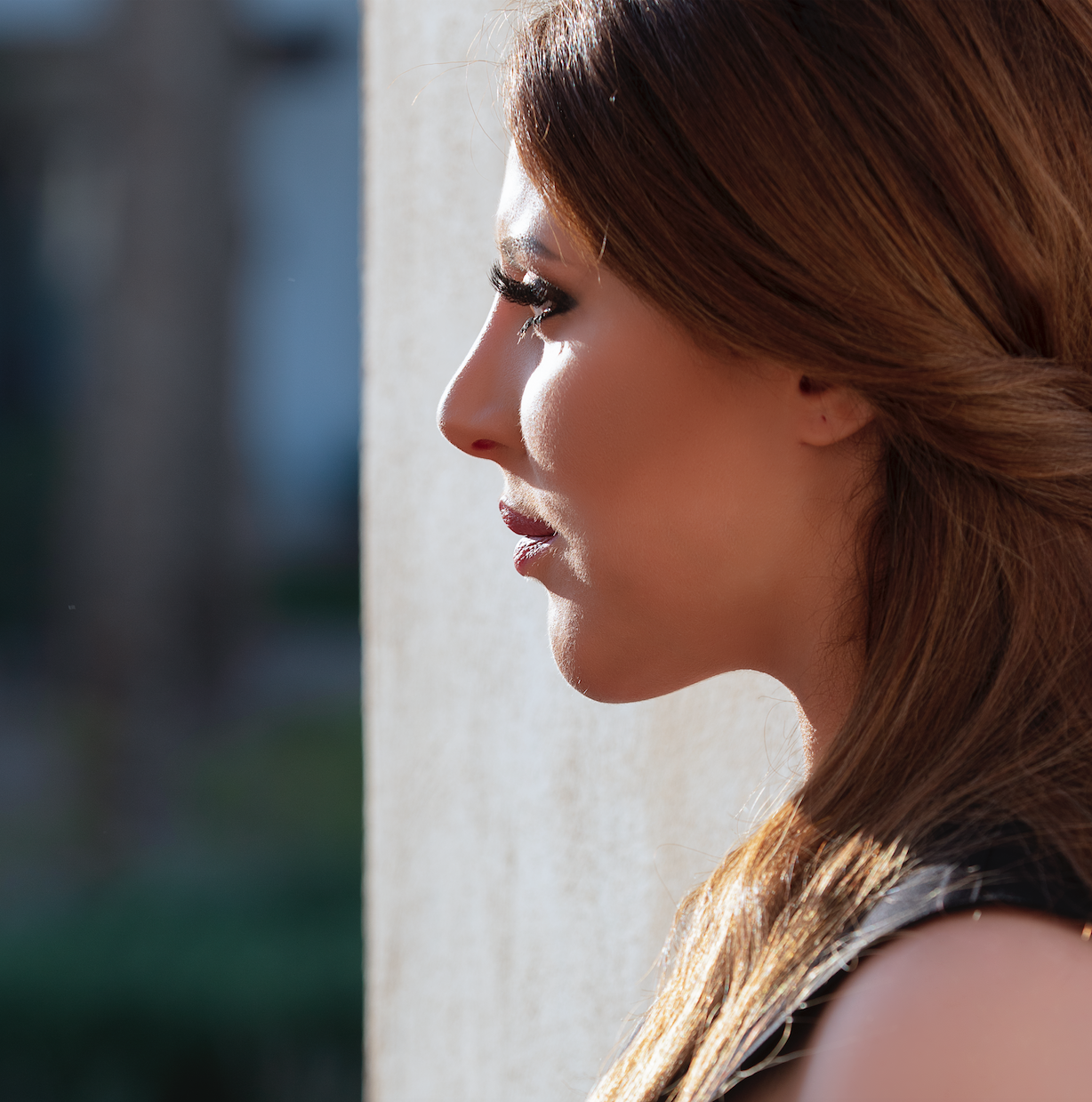 Who is your role model in life?
Any successful person who gives back to his/ her society is a role model for me.
If you could be anonymous for one day and have no one recognize you, what would you do?
I would always be myself even if I were under the microscope.
"If I went back in time, I would tell my younger self to take old people's advice."
Interview by: Christina Aziz
Photos by: Khaled Fadda