These simple one pot meals are your answer to quick and easy weeknight dinners! Everything cooks in one pot or pan for maximum flavor and minimum cleanup! These easy dinner recipes eliminate the need to figure out what sides to cook with your main dish because each recipe provides your protein, vegetables and grains in one dish! Look no further, we've got your weeknight meals covered.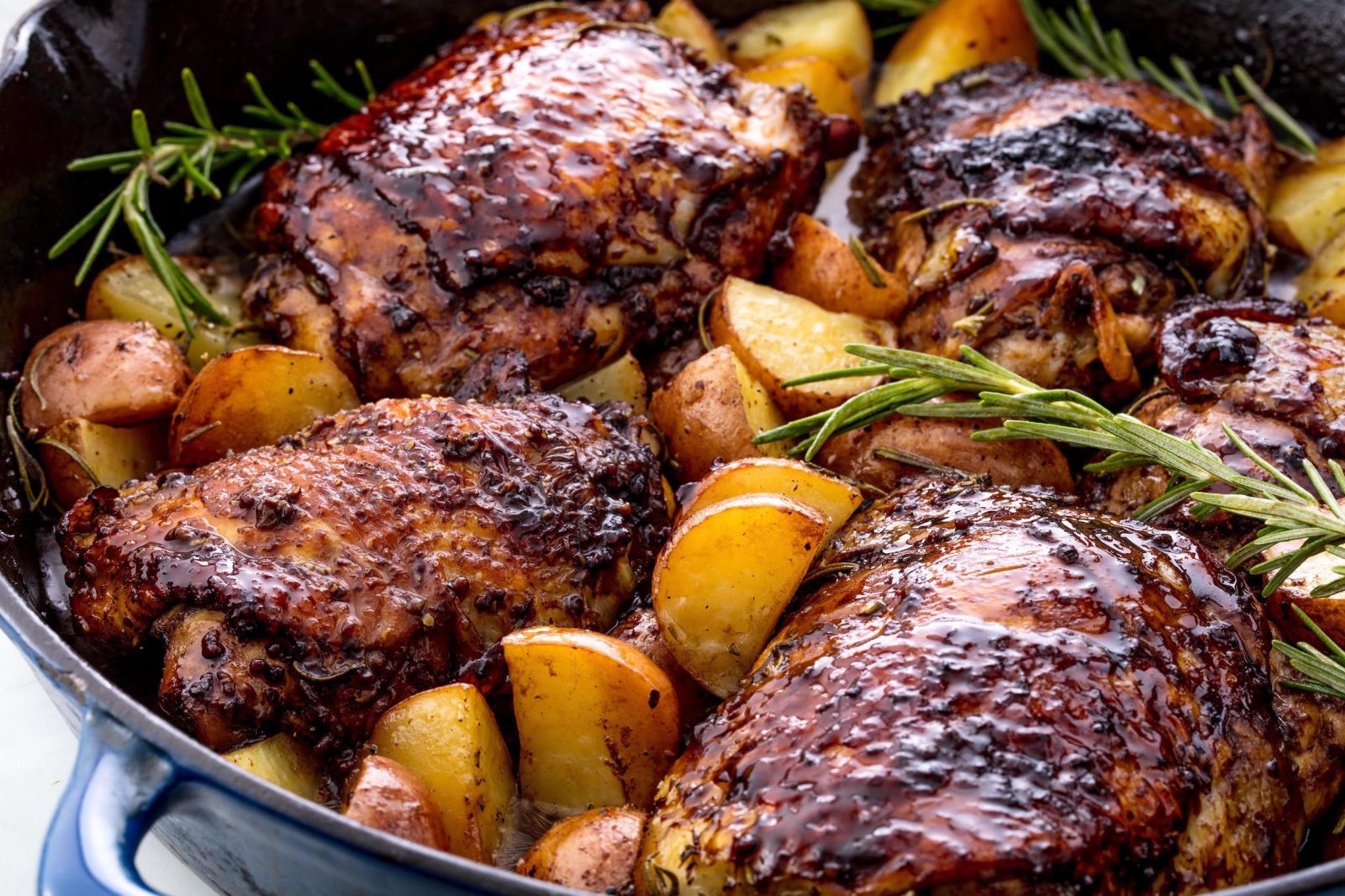 Balsamic Glazed Chicken
Ingredients
1/2 c. balsamic vinegar
2 tbsp. honey
1 1/2 tbsp. whole-grain mustard
3 cloves garlic, minced
Kosher salt
Freshly ground black pepper
4 bone-in, skin-on chicken thighs
2 c. baby red potatoes, halved
2 tbsp. sprigs fresh rosemary, plus 1 tbsp. chopped
2 tbsp. extra-virgin olive oil, divided
Instructions
1. Preheat oven to 425°. In a large bowl, combine balsamic vinegar, honey, mustard, and garlic and season with salt and pepper. Whisk until combined. Add chicken thighs and toss until fully coated. Transfer to the fridge to marinate, at least 20 minutes and up to 1 hour.
2. Meanwhile, prep potatoes: In a medium bowl, add potatoes and chopped rosemary and season with salt and pepper. Add 1 tablespoon oil and toss until combined. Set aside.
3. In a large ovenproof skillet over medium-high heat, heat remaining tablespoon oil. Add chicken and sear, skin side down, 2 minutes, then flip and sear 2 minutes more. Add potatoes, nestling them between chicken, and top with rosemary sprigs.
4. Transfer to the oven and bake until potatoes are tender and chicken is cooked through, 20 minutes. (If potatoes need longer to cook, transfer chicken to a cutting board to rest and continue cooking potatoes until tender.)
5. Serve chicken and potatoes with pan drippings.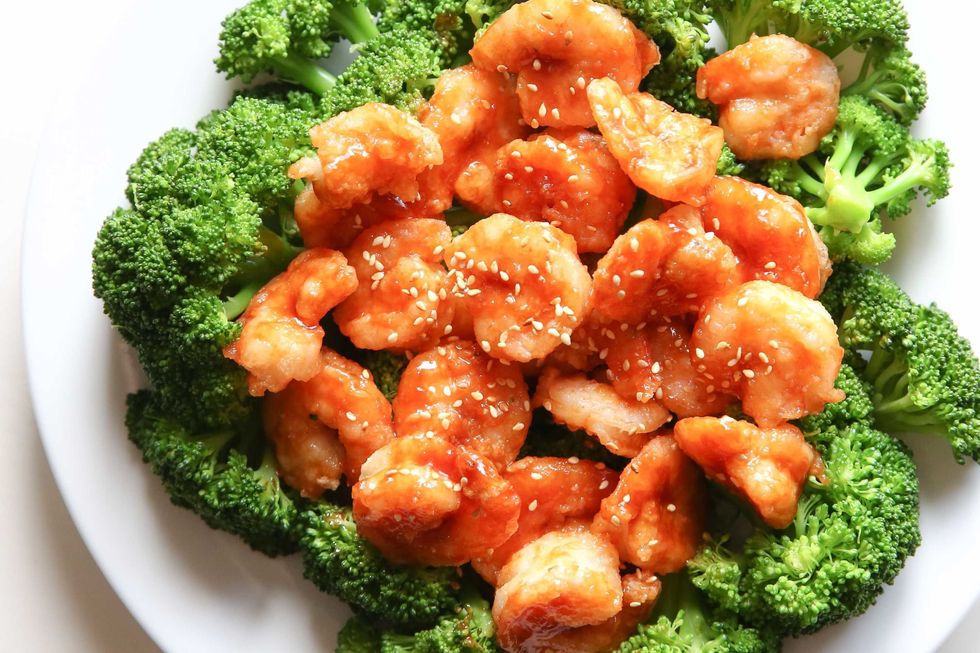 GENERAL TSOS SHRIMP N BROCCOLI
Ingredients
1 clove garlic, grated
3 tbsp. soy sauce
2 tbsp. white vinegar
2 tbsp. sugar
1/3 c. ketchup
1/2 tsp. dry mustard
1 large head broccoli, cut into florets
1 lb. shrimp, peeled and deveined, tails removed
Kosher salt
Freshly ground black pepper
1/2 c. cornstarch
Vegetable oil, for frying
1 tbsp. Toasted sesame seeds
Instructions
1. In a skillet over medium-low heat, combine garlic, soy sauce, vinegar, sugar, ketchup, and mustard. Bring to a boil and turn off heat. Steam broccoli until tender in a large pot fitted with a rack.
2. Meanwhile, in a medium mixing bowl, season shrimp with salt and pepper. Dredge shrimp in cornstarch.
3. Preheat a large skillet over medium-high heat with 1/2" of oil and cook shrimp until golden and cooked through. Spoon sauce over shrimp and stir-fry until slightly caramelized. Serve on top of steamed broccoli and garnish with sesame seeds.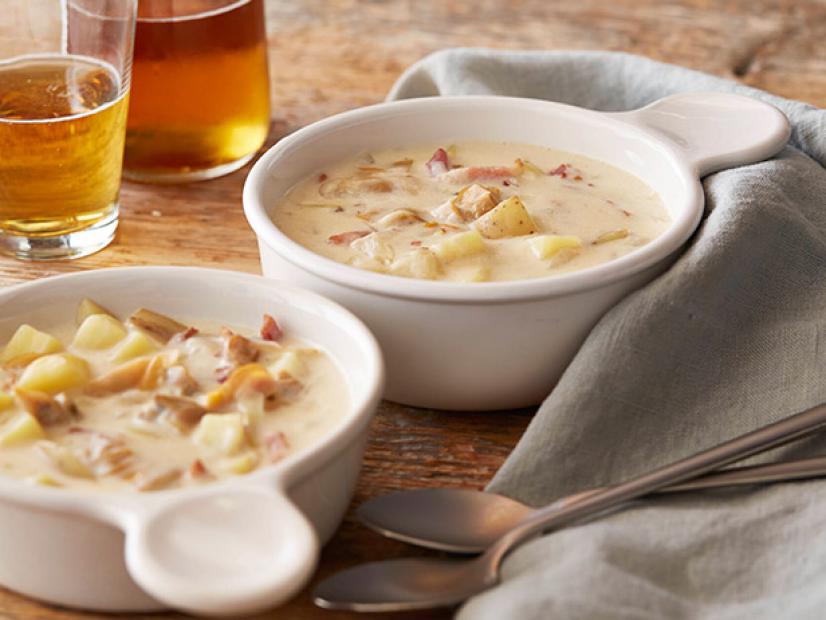 New England Clam Chowder
Ingredients
4 dozen little neck or cherry stone clams, scrubbed
4 thick slices bacon, cut into lardons
1 large onions, cut into 1/4 inch dice
Kosher salt
11/2 pounds Yukon gold potatoes, cut into 1/2 inch dice
3 tablespoons flour
1 1/2 cups heavy cream
1 1/2 cups whole milk
1 bundle of thyme
2 bay leaves
1 to 2 shakes hot sauce, optional
Extra-virgin olive oil
Instructions
1. Place the clams and 1 cup of water in a large pot. Cover and place over a high heat and cook the clams for 6 to 7 minutes. Uncover and remove the open clams. Cover the pot again and continue cooking the clams that haven't opened yet. Cook the clams for another 2 to 3 minutes. Turn off the heat and discard any clams that have not opened. Strain the liquid from the pot through a mesh strainer lined with a coffee filter and reserve.
2. Coarsely chop the clams and reserve.
3. Drizzle a few drops of olive oil into the bottom of the clam pot and toss in the bacon. Bring the pan to a medium heat. When the bacon has let off a lot of fat and become brown and crispy, toss in the onions and season lightly with salt. Cook the onions until they are very soft and aromatic but have no color, 7 to 8 minutes. Add the potatoes and cook for another 5 minutes.
4. Sprinkle the flour over the onions and potato mixture and stir to combine. Gradually whisk in the reserved clam juice. When the clam juice has been whisked in and there are no lumps, whisk in the milk and heavy cream and toss in the bay leaves and thyme. Taste for seasoning and adjust if needed. Bring to a boil and reduce to a simmer and simmer until the potatoes are cooked through, 10 to 15 minutes.
5. Toss in the reserved clams. Taste and re-season if needed and add hot sauce if using.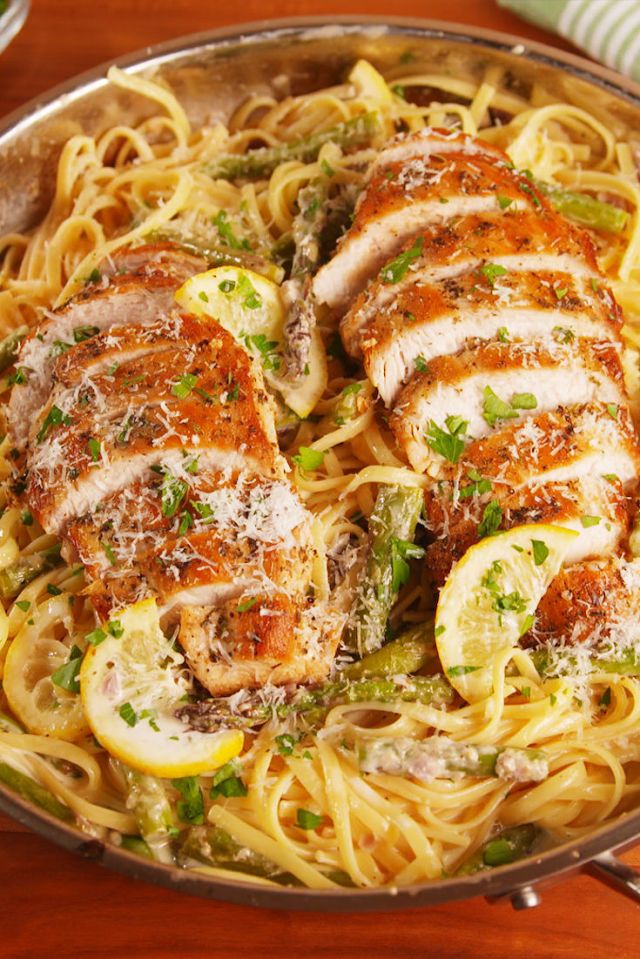 Mongolian Beef Ramen
Ingredients
3 package instant ramen, flavor pack discarded
2 tbsp. vegetable oil
1 lb. sirloin steak, sliced against the grain
2 tbsp. cornstarch
1 tbsp. sesame oil
3 garlic cloves, minced
1 tsp. minced ginger
1/2 c. soy sauce
1/4 c. lightly packed brown sugar
1 c. chicken (or beef) broth
Pinch red pepper flakes
1 large head broccoli, cut into florets
1 carrot, peeled and cut into matchsticks
3 green onions, thinly sliced
Toasted sesame seeds, for garnish
Instructions
1. Cook ramen noodles according to package instructions. Drain and set aside.
2. In a large skillet over medium-high heat, heat oil. Toss beef with cornstarch. Add to skillet and cook until seared about 2 minutes per side. Transfer to a plate.
3. Reduce heat to medium-low. Add sesame oil to skillet and stir in garlic and ginger. Cook until fragrant, 1 minute then add soy sauce, brown sugar, and broth. Bring mixture to a boil, reduce heat and simmer until the sauce is thickened, 3 to 5 minutes.
4. Add broccoli and carrots then cover the skillet with a tight-fitting lid and cook until the vegetables are tender, about 5 minutes.
5. Return beef to skillet and stir until completely coated in sauce. Stir in cooked ramen noodles and green onions. Garnish with toasted sesame seeds.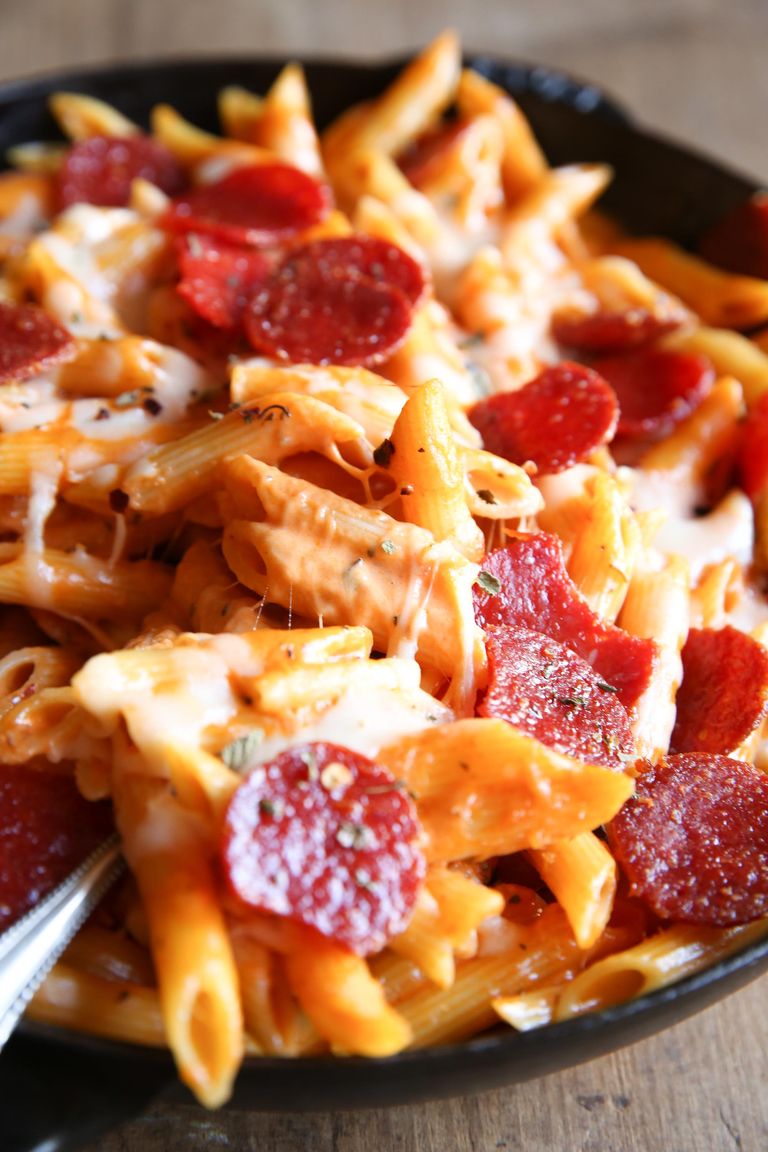 Pizza Mac & Cheese
Ingredients
Kosher salt
1 lb. penne
3 tbsp. unsalted butter
3 tbsp. all-purpose flour
1/4 c. tomato paste
2 c. whole milk
1 tsp. dried oregano, plus more for garnish
1/2 tsp. crushed red pepper flakes
3 c. grated mozzarella
1/4 lb. mini pepperoni slices
Instructions
1. Preheat oven 375°. In a large pot of salted boiling water, cook pasta according to package directions until al dente, less 2 minutes.
2. Meanwhile, in a large cast-iron skillet over medium-high heat, melt butter, whisk in flour, and cook for 1 minute. Add tomato paste and whisk in milk until smooth. Add oregano, red pepper flakes, and 1/2 teaspoon salt and bring to a boil. Simmer for 1 minute on medium heat.
3. Fold in half the cheese and add drained pasta. Top pasta with remaining cheese and sprinkle pepperoni all over.
4. Bake until pepperoni is crispy and pasta is bubbling, 10 minutes. Serve immediately.