Karim Samy (Kemz) and Ahmed AbdelWahab
Karim Samy (Kemz) and Ahmed AbdelWahab are two friends in art and beyond; they started their artistic journey hand in hand and shared many successes together. Let's find out a little bit more about their special bond, life, and forthcoming projects.
What can you tell us about yourselves?
Ahmed:
I'm a 31-year-old actor and writer.
Karim:
I'm better known as Kemz. I'm 32, and I work in acting, writing, and directing.
What inspired you to become artists? And how were you offered your first roles?
Ahmed:
I love acting since I was a child, and I used to act in my school and club until I went to college. I enlisted in the college theatre and used to perform in Masrah El-Dawla at the same time. After graduation, I started working in El Ebdaa Center in Cairo Opera House. Thanks to our improvisation studies, we realized that we could work in writing, and so it all began.  My first role was in 'Ismail Yassine' tv series, starring Ashraf Abdel Baqi; I performed the role of an early singer called Ibrahim Hamouda.
Karim:
I started in college theatre and joined El Ebdaa Center in Cairo Opera House after graduation. I obtained my first role through director Tamer Mohsen in 'Bdon Zekr Asmaa' tv series.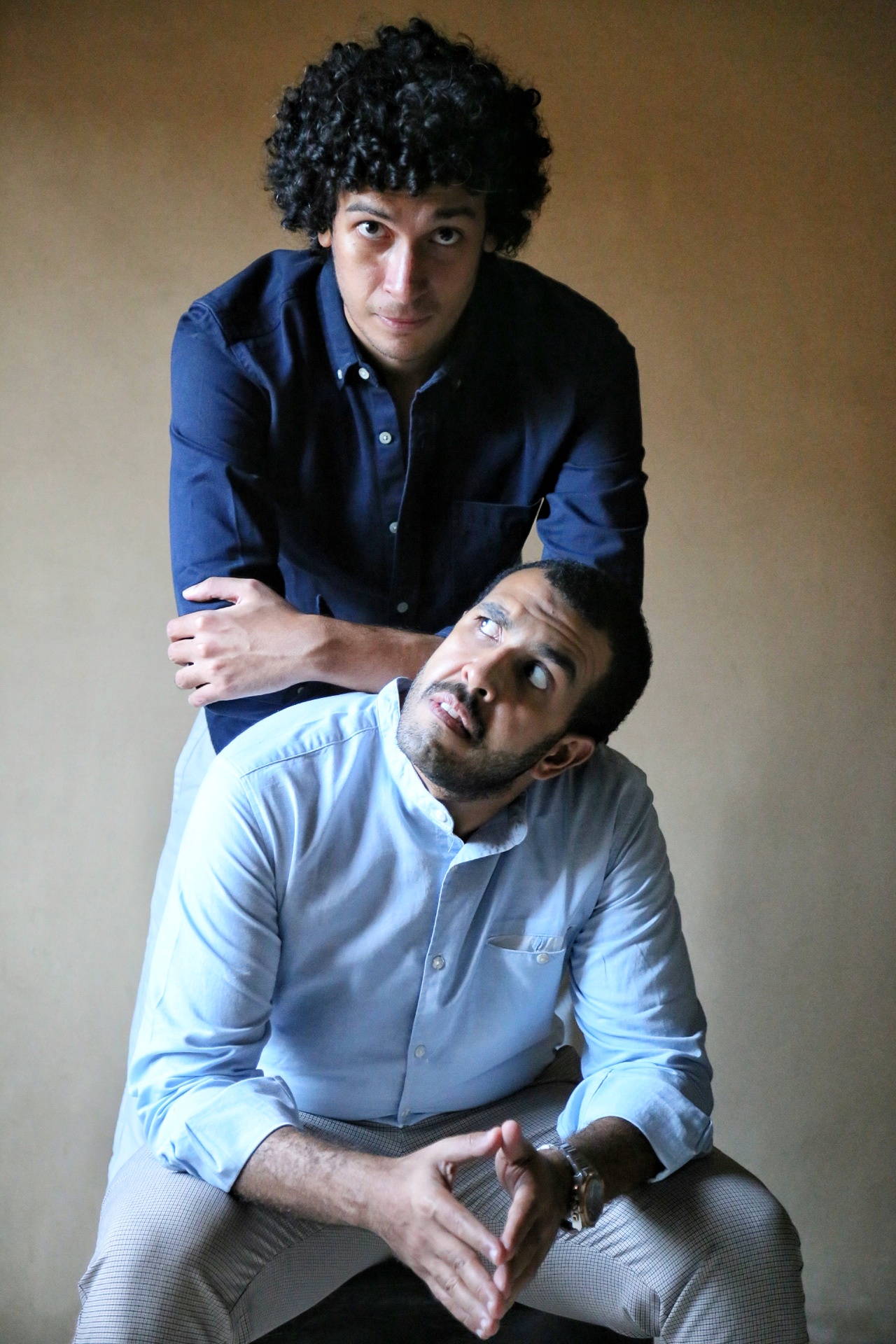 Which of your works did you love the most and why?
Ahmed:
'Sabaheya Mobarka' play is really special to me, for it challenged us to present Ali Rabee and Os Os in a new color that people didn't expect. At the same time, we wanted to maintain the comical tone that the audience always seek out in Masrah Masr. Directed by Ashraf Abdel Baqi, the play is now showcased at Grand Nile Towers Stage. The idea of the play started after a meeting with Ashraf Abdel Baqi, Ali Rabee, and Os Os, in which they expressed their wish to create a long play that lasts for a while on stage. So, we decided to go into a coherent theatrical production that comprises sophisticated characters and dramatic conflict.
Karim:
I love all my works, namely the tv show 'Kalam El-leil' since it gave me free reign to work as an actor and a writer concurrently for the first time. It was
a Sketch-Comedy TV Show, in which I performed a variety of characters and demonstrated my acting skills.
From your own perspectives, what is the importance of comedy for communities?
Ahmed:
Comedy can be used as a tool to fight depression and anxiety although comedy is not that easy in our Egyptian society.
Karim:
Indeed, given our deep-seated sense of humor, most showcased on social media, it becomes so challenging for a writer to make Egyptians laugh their hearts out.
How did you come to encounter Ashraf Abdel Baqi?
Ahmed & Karim:
We met Mr. Ashraf Abdel Baqi for the first time after Ali Rabee and Os Os –who were our friends at the time– nominated us to write the fifth season of Masrah Masr. Soon, we started writing the fifth season, which is currently aired on television.
Who is your role-model in acting and why?
Ahmed:
My role model in acting is our departed screen-legend Khaled Saleh, who was acclaimed for his skilful handling of disparate roles, with genuineness that never fails to cast a spell over the audience.
Karim:
I'm a big fan of Mahmoud Abdel Aziz.
Which one do you deem the most enjoyable: acting, writing, or directing?
Ahmed:
Despite my undying love of writing, I enjoy acting most of all.
Karim:
Acting is my cup of tea. I only direct to amuse myself on rare occasions.
What about your first lengthy movie 'El-Khetta El-Amya' that hasn't been out yet?
Ahmed & Karim:
We wrote this movie together four years ago, and we kept editing and improving it over quite a long time. Finally, it was showcased in Cinemas on the 6th of October 2020. This day was our greatest feat and marked a substantial step in the journey that we embarked on seven years ago. The movie is starring Ghada Adel and Ali Rabee and is directed by Moataz El-Touni, who gave us abundant insights on how to make the scenario well-rounded and how to avoid cluttering it with irrelevant scenes or dialogues. That's why, we are so lucky to have El-Touni as our director!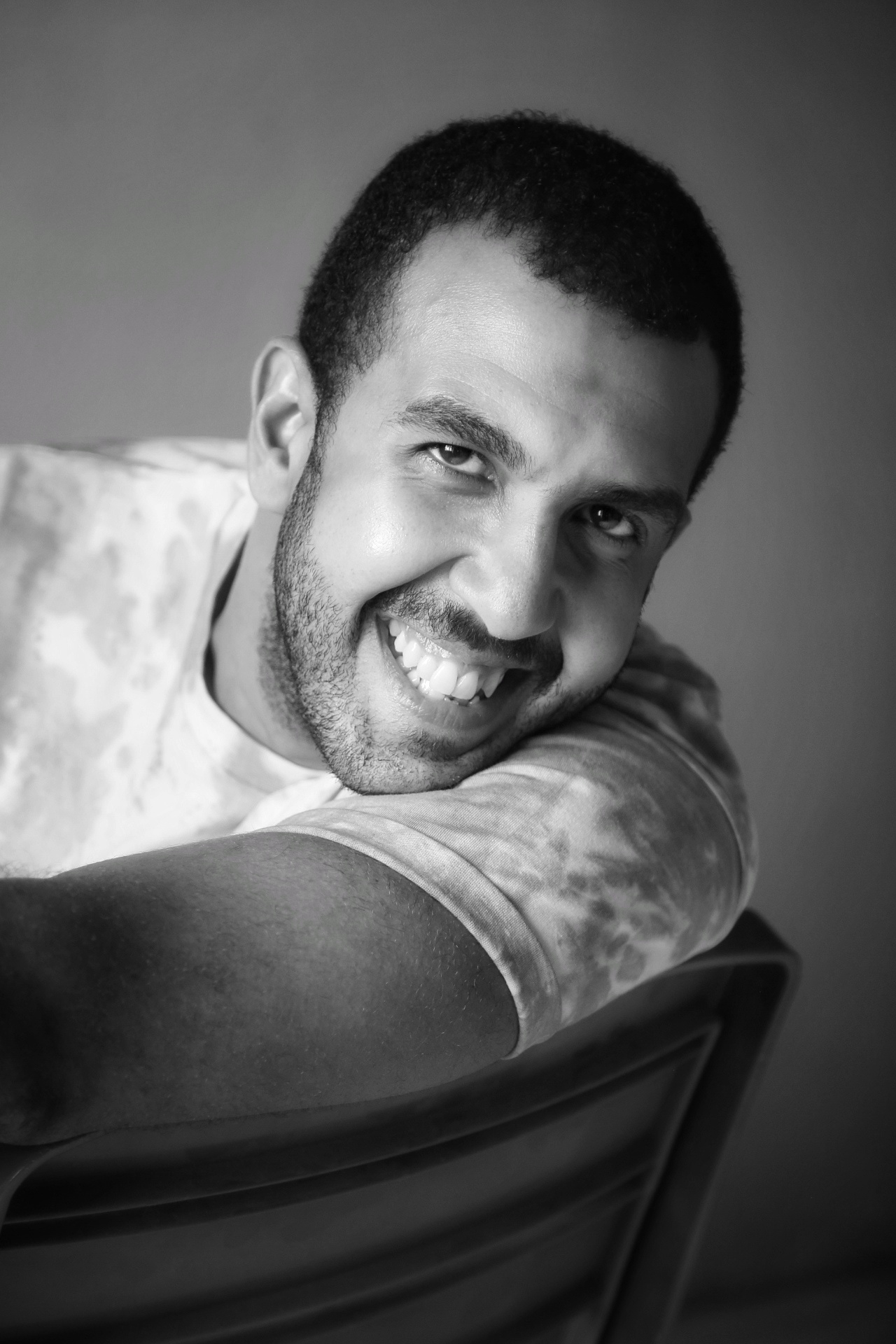 "Comedy can be used as a tool to fight depression and anxiety"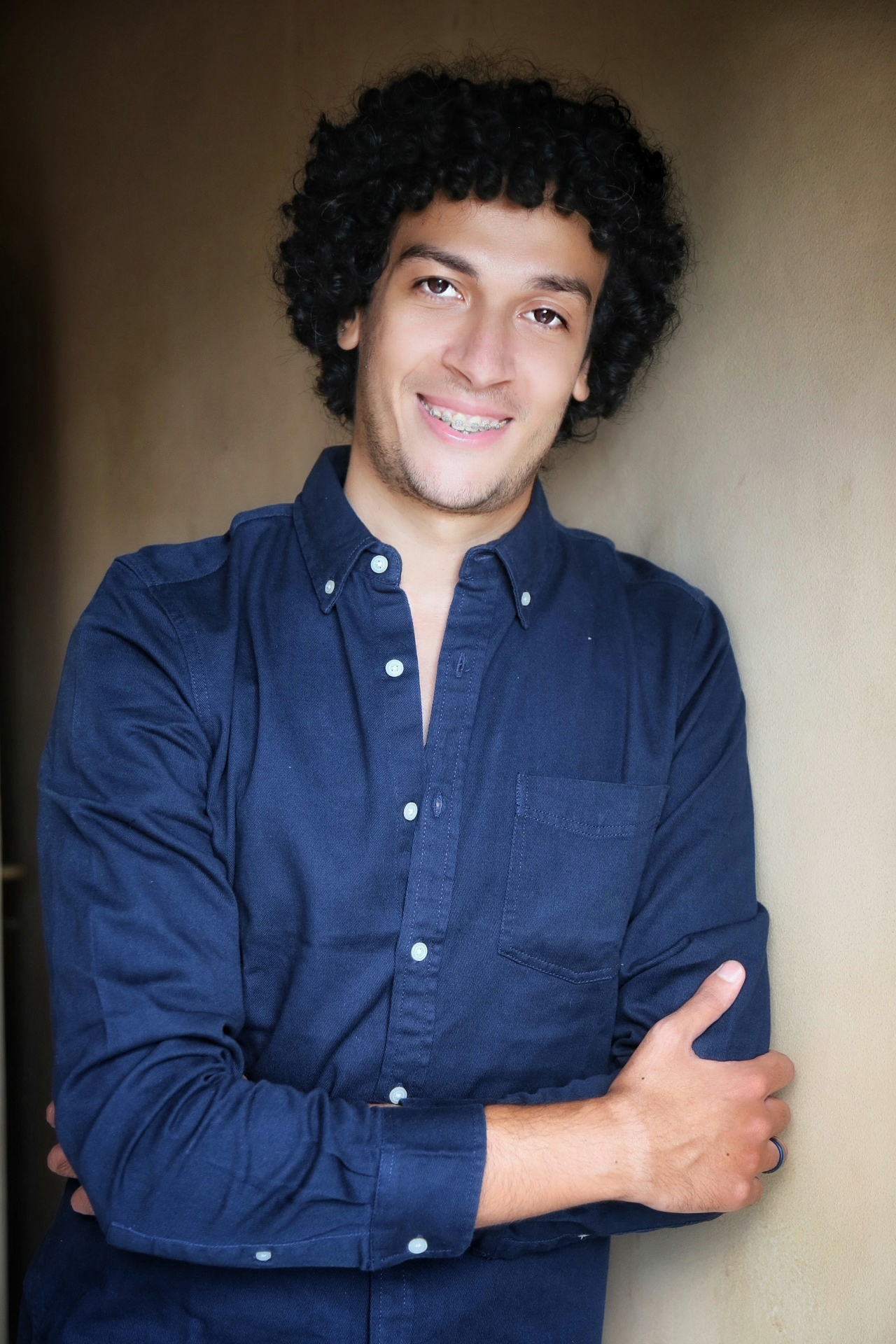 "It becomes so challenging for a writer to make Egyptians laugh their hearts out"
What do you like to do in your spare time?
Ahmed:
I'm an avid reader, namely of Social Comedy genre. I also love watching movies a lot.
Karim:
Watching movies and spending time with my dogs.
What's your biggest pet peeve?
Ahmed:
Phone calls
Karim:
Driving for long destinations
If you acquired any superpower what would you do?
Ahmed:
I think I would keep it a secret until I use it most effectively.
Karim:
(laughingly): I would be as mischievous as it gets.
What is the message you would like to give to our readers?
Ahmed & Karim:
We hope that our works speak to you, and we wish you could watch our new movie 'El-Khetta El-Amya', our play 'Sabaheya Mobarka', and 'El-Lokanda'. We would love to get your feedback.
Q&A
What is your favourite movies?
Ahmed:
'Interstellar'
Karim:
'The Godfather'
Are you good with social media?
Ahmed:
I enjoy it sometimes.
Karim:
No, I do not like it.
Have you blocked someone recently and why?
Ahmed:
Of course, for various reasons.
Karim:
I don't remember doing that at all.
What pages do you follow on social media?
Ahmed:
I like watching videos of aspiring talents who try to voice their skills to people.
Karim:
Social news in general
Photos by: Maged Hamdy
Interview by: Christina Aziz