She is always on the scene with her expressive paintings, as she utilizes her talent to highlight everything that serves humanity, to help improve society, and to make visible the beauty in what God created. When the Coronavirus dramatically invaded the globe, she reacted by creating more than 20 paintings. Recently, she was among the participants of the 7th International Cartoon Gathering (Egypt 2020) and of the 27th International Calicomix Festival (Colombia 2020). She is Rita Kevorkian, an Armenian-Egyptian artist who started painting at a young age and continues to impress us.
When did you start painting?
I commenced at the age of eight.
Was there anyone motivating you?
Indeed, when my family and school noticed my talent for painting, they have been encouraging me not only to continue, but to advance as well.
Don't your studies contradict with your passion for art?
On the contrary, my love for art is a motivation to succeed in my studies.  I manage to balance between both.
Do you have a second hobby?
Yes, singing is my second hobby. To grow my talent, I perform with the choir of the church (and of the school), in the belief that God granted me a nice voice to serve my church as far as possible.
Do you listen to music while you are drawing?
Yes, before and during painting, I listen to soft classical music. It greatly inspires me, gives me happiness, and serenity.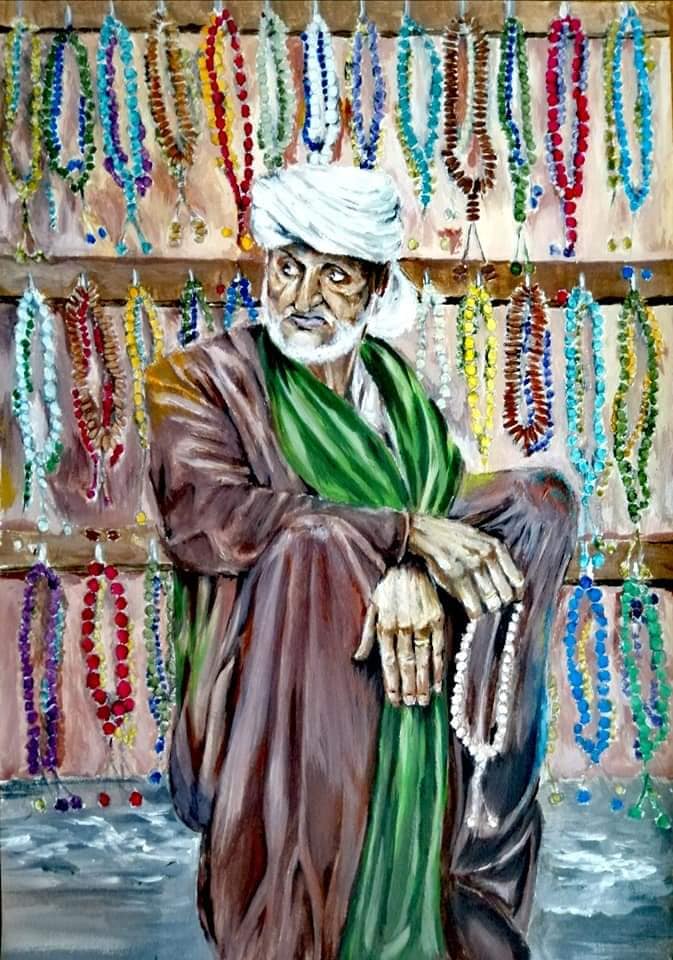 Whom of the musicians did you depict? Why?
I was keen to represent several Armenian musicians in my drawings, including Aram Khachaturian, Charles Aznavour, Komitas, and Makar Yekmalyan. They are all great, however, I am partial to Komitas' art because he brought to light, gathered, and registered the Armenian folk music.
What about reading, do you like it?
I love reading and acquiring knowledge. Before depicting a topic or a person, such as Nobel laureate Naguib Mahfouz, Sir Magdi Yacoub, and Muslim scholar and jurist Muhammad Metwalli Al-Shaarawi, I read about them to gather details and sense the character. In general, I enjoy reading novels in Arabic, English, and Armenian.
What do Egypt and Armenia mean to you?
Of my Armenian family, I am the fourth generation. My great-grandfather came to Egypt because of the genocide; my father and grandfather were born here.  So, Armenia represents my roots and I feel responsibility for my Armenian community. I also feel so for Egypt, my motherland, where I was born, raised, live, and wish to live forever.
What about your participation in the Armenian Church's anniversary?
Last year, after 90 years from founding the Saint Gregory the Illuminator Armenian Church in Cairo, I partook in the anniversary with ten acrylic works. One of the paintings portrayed the church itself, another the Holy Family's journey to Egypt, and others were about important figures of the Armenian Church and heritage.
And how is the Egyptian heritage represented in your works?
I focus on expressing Egypt's richness and depicted various influential Egyptian personalities, like Muhammad Metwalli Al-Shaarawi and the musician Sayed Mekawy. Also, every year I take part in Ramadaniat (an exhibition to celebrate Ramadan).
What did you paint recently at the 7th International Cartoon Gathering, Egypt 2020?
This year, I participated with two caricature paintings about Oum Kolthoum, I entered last year with a one showing Naguib Mahfouz. I love being part of this event in view of the fact that its themes revolve around eminent persons from Egypt.
Are you influenced by the Armenian-Egyptian artist Alexander Saroukhan?
I am passionately influenced by his works and I strongly admire his intelligence, thoughts, his splendid art, and his political far-sightedness.
Could we say that Alexander Saroukhan is your idol?
Of course, Alexander Saroukhan and Martiros Saryan are role models. In art, both had an overwhelming effect.