raising the bar & calling on mindset change
On a mission to rescue and care for mistreated street animals, Salwa Abdo aspires to create the change to help reform the animal community care in a cruel-free society. Nurtured to volunteer and spread love as part of her life, Salwa is an animal lover who runs ESDAR; a charitable organization that helps rescue, shelter and treat working animals.
Salwa, tell us about yourself & how you decided to establish ESDAR.
My name is Salwa Abdou, I am the chairperson of the Egyptian Society For Defending Animal Rights "ESDAR" nonprofit org. that was founded to rescue all working animals.
I was raised by an animal lover mother. Aside from having pets at home, my mother used to rescue & feed the street animals in our area. It was normal for me to follow her footsteps and to rescue on my own when I could. 15 years ago I volunteered to help a couple of local shelters through which I participated in many TNR campaigns (trap, neuter & release) to control the numbers of street cats & dogs. 4 years later, while leaving my office I found an injured horse, left to face death alone in the street. I rescued him and took him to a shelter for treatment. That was my first horse rescue and the first step for me & my friend Mariem towards our destiny of helping the poor working animals in Egypt's streets. We volunteered to help an existing shelter then when its founder, who was a foreigner, left Egypt for good & left all the rescued animals behind, we had no option but to step forward and to fully take over all the responsibilities. At that stage ESDAR was officially registered as a non profit org. with a mission to help 3 working animals; Horse, Donkey & Mule. Our scope covers all governorates not only Cairo & Giza.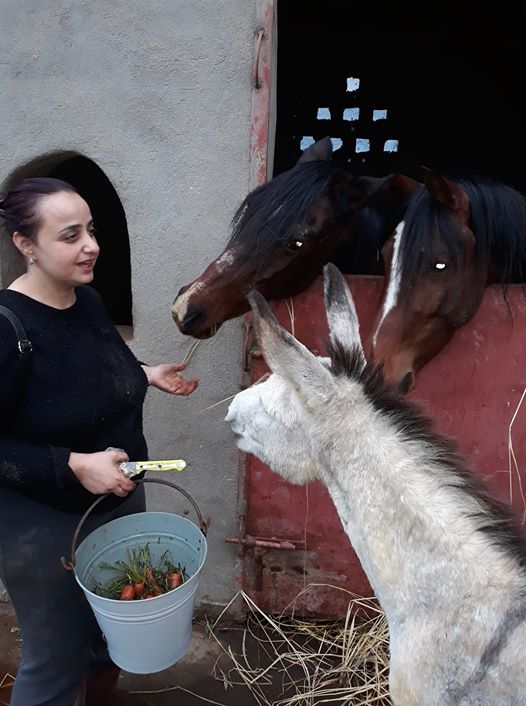 What are the challenges that you face?
In general the resources; human & financial resources are on top of our challenges. We are not well known as other organizations and not many are aware that we exist, which means that we receive very little support. One of our main challenges is the local culture and the common misconception that working animals must be beaten in order to work hard. The community that uses animals in their daily work are very difficult on so many levels, either to deal with or to develop. It is quite rare to find merciful ones among them, they feed their animals (owned or rented) on garbage and they find it normal to abuse them until they fall sick, dead or badly injured. Then they simply leave it in the street to face a painful inevitable death. Even those who would care to help wouldn't easily know where to go and how to handle the transportation of the injured animal. Government hospitals are very few and they don't help the critical cases, they rather find it easier to kill them. Another major challenge is the lack of awareness in general. Besides the government authorities that are not enforcing the already existing law that should be protecting this segment from being tortured, abused or killed. We also find it crippling to operate in rented premises. Aside from the monthly rent challenge, we are forced to change every now & then leaving behind any built assets.
What are the actions that you wish to see for the working animals in Egypt?
First, all animal protection organizations should be granted a valid authority to immediately stop and deal with any abuse or torture cases.  Second, awareness through the media and education is very much needed. And the people need to realize that they can also be of help. They should object to any abuse case in our streets, and they can volunteer to help shelters that are unable to hire the needed number of employees. I wish to run massive campaigns (awareness, food and medical treatment) especially in all areas that have working animals and to focus on the young generations of those using animals in their jobs.
What are your long term goals?
To see our streets free of working animals. To keep animals restricted to farms and rural areas only. To have all animals licensed and checked regularly.
What do you wish more people would know about ESDAR?
ESDAR needs medical equipment to facilitate our mission. We need regular volunteers and we need tools that would enable us to work in each & every area that has horses, mules & donkeys, especially that we rescue cases from all governorates.
What is the most enjoyable part in your job?
Like most of the rescue community, the most enjoyable part is when an injured or a sick animal is treated and is back to normal and lives happily at our shelter.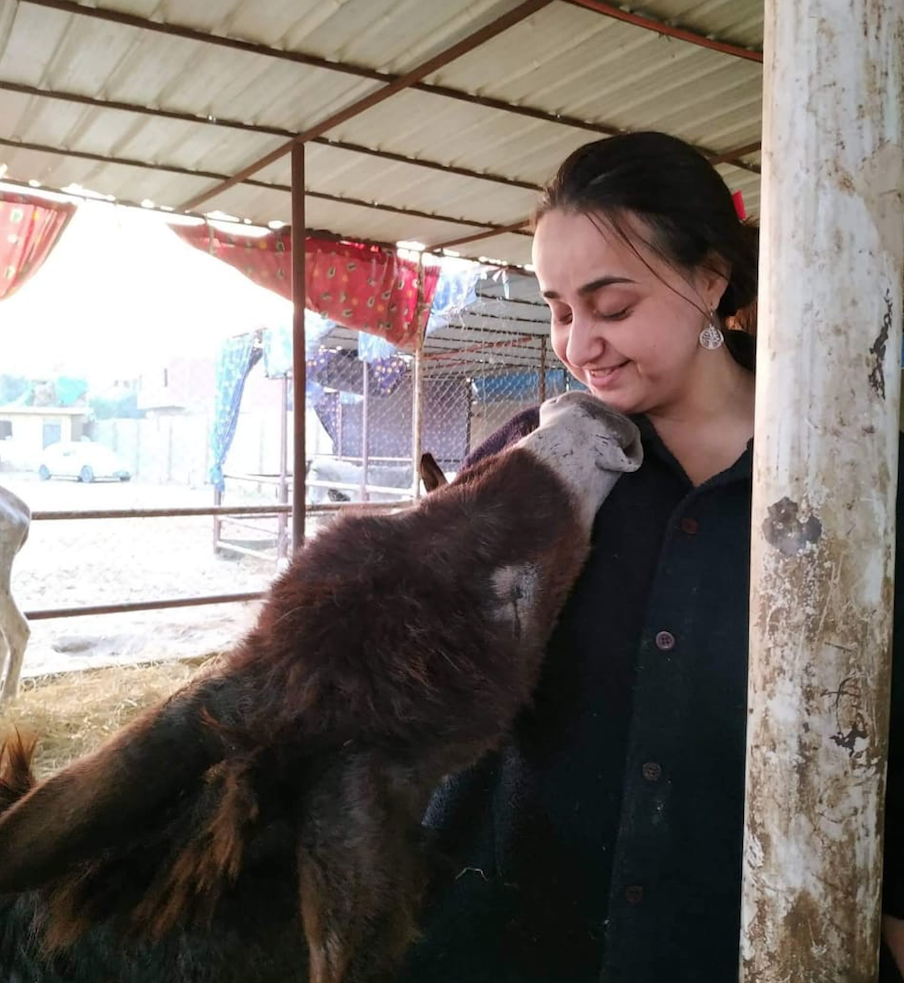 For Donations to ESDAR:
1. For Home/Office collection: please call 01222744093
2. Vodafone Cash, Orange Money & Fawry: 01099830103 01018182354 01273087194
3. Bank Account: The Egyptian Society for Defending Animal Rights.  Arab African International Bank Account Number: 701838-3924
4. PayPal Account Name: salwacreatures@gmail.com
5. For other options please call: 01222744093 ESDAR Facebook Page: ESDAR.Egypt